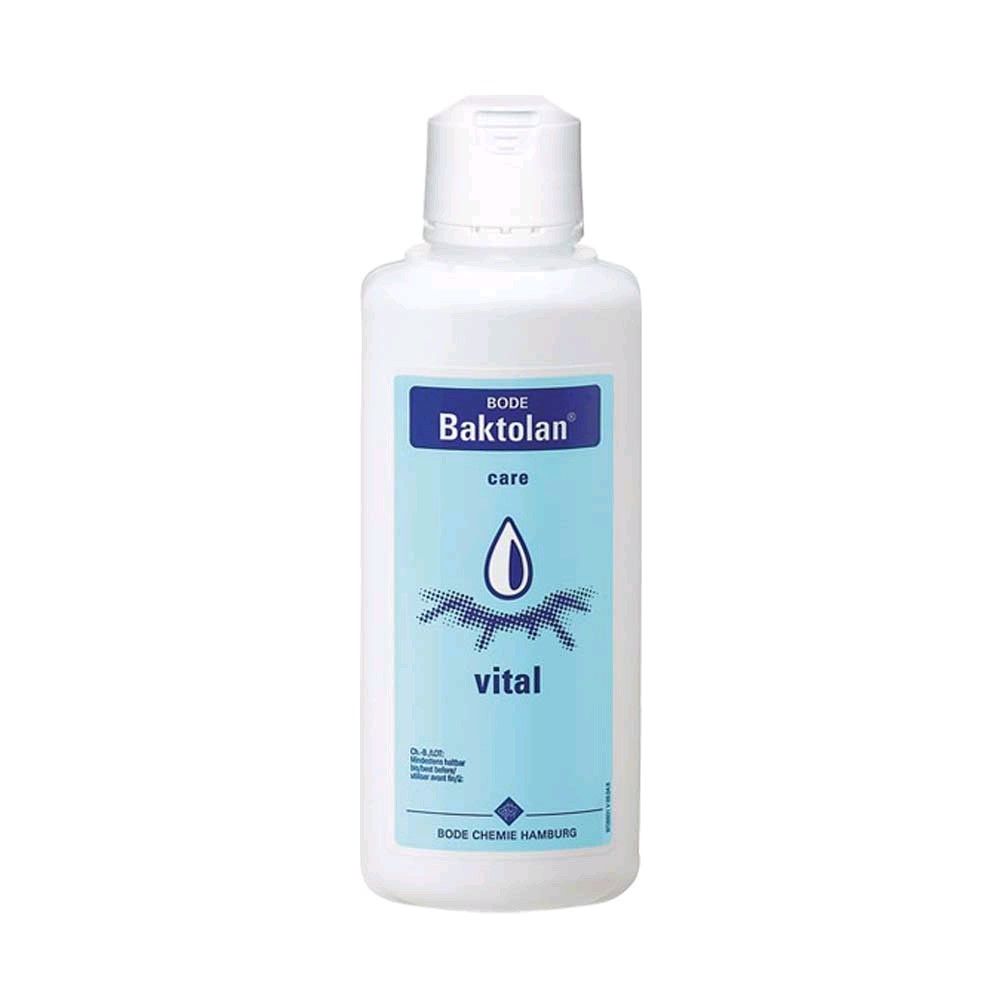 £5.40*
Content:
0.35 L
(£15.42* / 1 L)
Available, delivery time: 3-5 days
Product number:
BOD-972693
Best Advice on Medical Products
Fast Delivery of available products
High quality brands
Purchase on Account
Product details for Baktolan vital
Baktolan vital is a vitalising hydro-gel that stimulates the blood flow within the skin and improves its elasticity.
Baktolan is a hydro-gel that is rubbed onto the skin. The gel contains essential oils which enhance the flow of blood and help to loosen up tense muscles. It is comfortable to use since it gets absorbed by the skin very quickly and leaves no greasy residue. The gel supports the skins elasticity.
Properties:
blood flow stimulating
preserves elasticity of the skin
contains rosmary, arnika, eucalyptus and menthol
conservant-free and colourant-free
cooling and vitalising
free of odourant-mixes
vitalises breathing due to essential oils
gentle on the skin
economical
Fields of application:
for better blood flow
to relax tensions
to support breathing therapy
geriatric installations
hospitals
medical practices
care nursing and geriatric care
physiotherapy
Manufacturer "BODE"
Bode Chemie GmbH from Hamburg manufactures highly effective disinfectants and other hygiene products. Well-known brands, which you can also find here in our shop, are for example Bacillol, Baktolan or Sterillium. Bode disinfectants and skin care products are available in various versions and sizes. We also have dispenser systems such as the Bode Euro dispenser for disinfectants, cleaning solutions or soaps, including suitable accessories. Bode Tissues, which are available in refillable dispenser boxes, must also be stored safely.
More articles from BODE to look at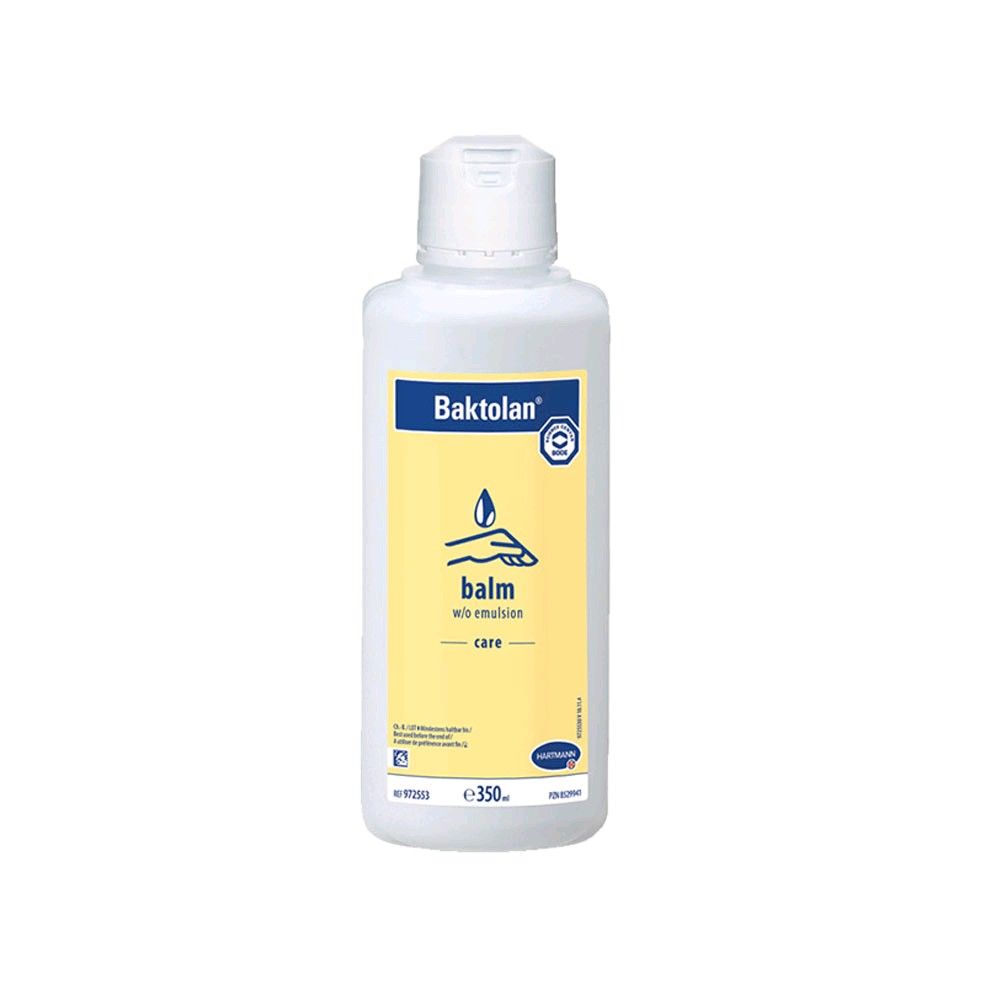 Baktolan balm, skin care balsam by Bode, 350 ml
1 x 350 ml dispenser bottelBaktolan balm by Bode is a skin care balsam, (water in oil) especially for stressed skin. High quality ingredients like allantoin, bisabolol, vitamin E and panthenol regenerate, soothe and act anti-inflammatory.Properties:eases redness and skin irritationsnourishing agents: allantoin, bisabolol, panthenol, vitamin Elipid replenishingsupports cellular regenerationeases skin irritations and rednessph-value 5,5keeps the skin soft and smoothanti-aging effect on the skinleaves no residueeconomical in useFields of application:daily skin carecleaning servicesindustry and laboratoriescare nursing and geriatric carehospitalsmedical practices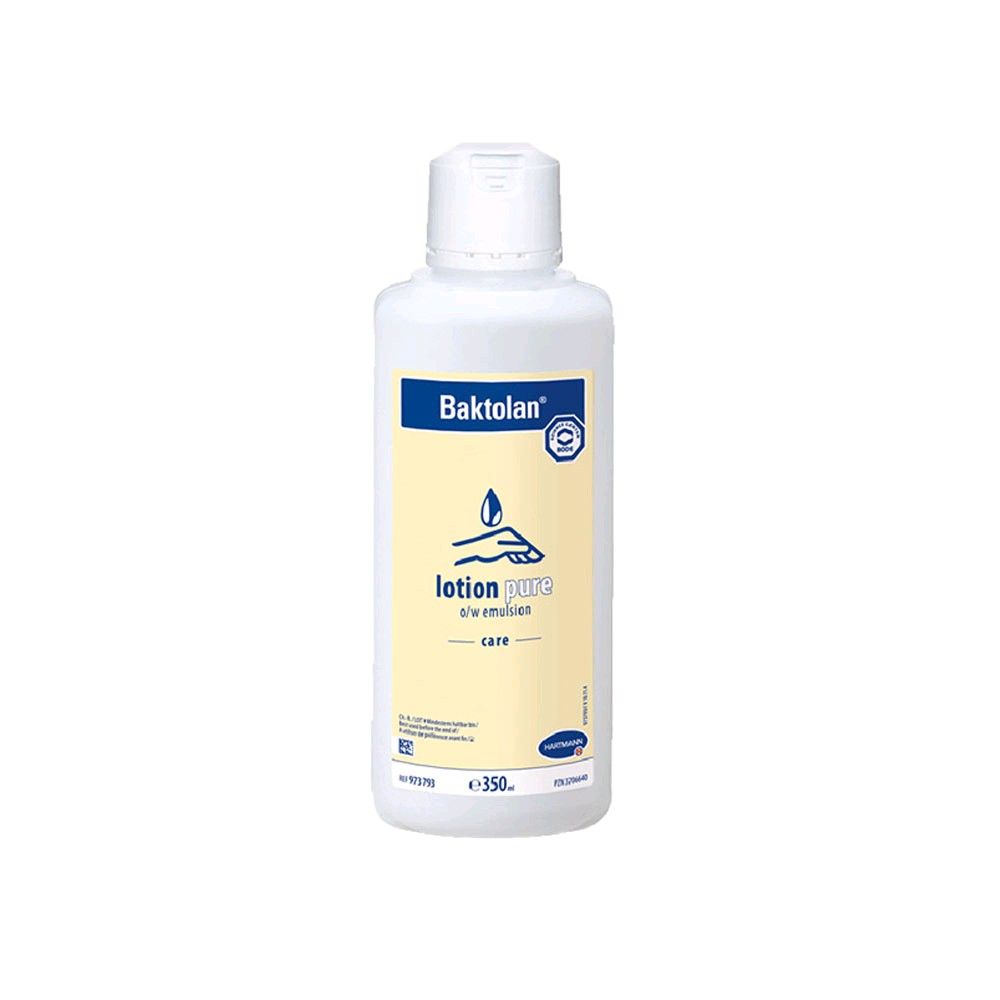 Baktolan lotion pure, oil in water emulsion, 350 ml
350 mlBaktolan lotion pure is a perfume-free oil in water emulsion for the daily care of sensitive skin. The lotion contains natural oils and panthenol to nurture the skin, to keep it soft and smooth. Baktolan lotion pure has a ph-value of 5,5. The lotion is moisturising, is quickly absorbed by the skin and leaves a pleasant, cooling sensation without grease residue on the skin.Properties:perfume-freemoisturisingnatural oils and panthenolkeeps the skin smooth and softpleasant cooling effectstimulating effectvery econimical in useFields of application:households and cleaning servicesindustrycanteen kitchenslaboratorieshospitalsmedical practices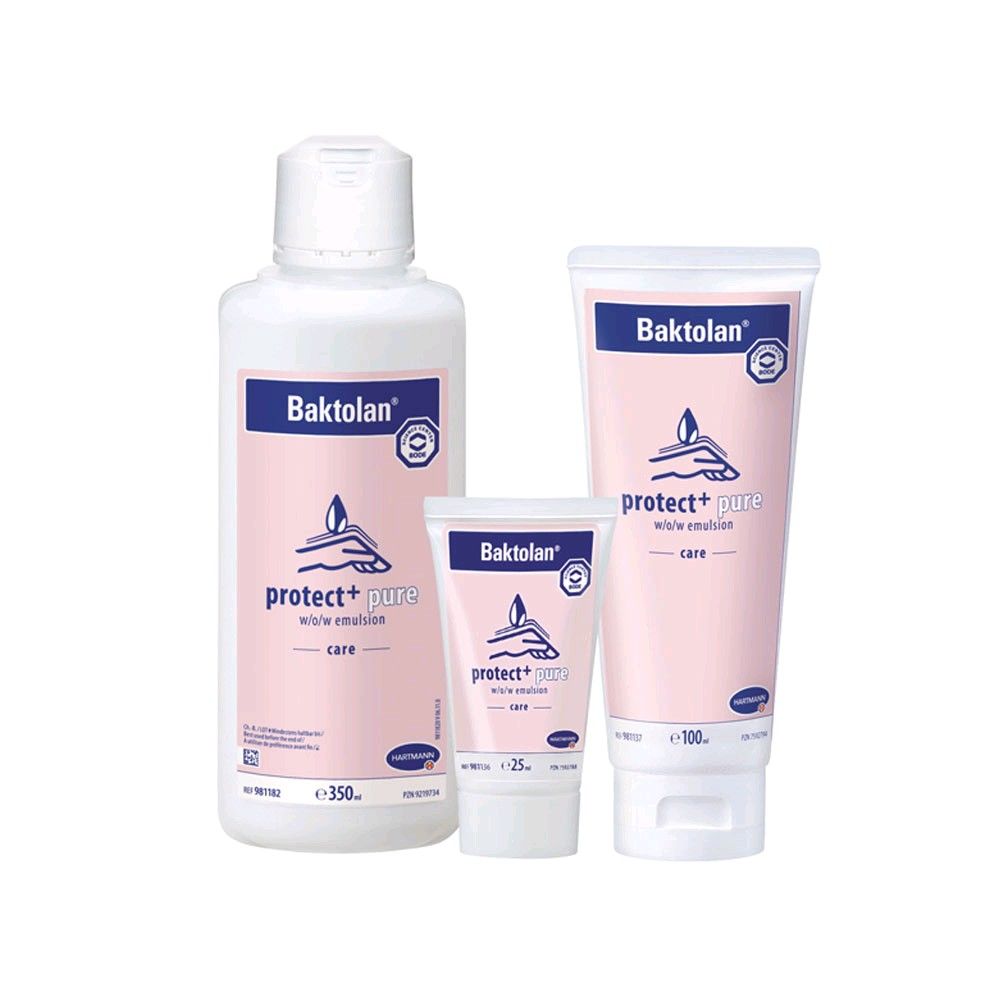 Baktolan protect+ pure, oil in water emulsion
Baktolan protect+ pure is an oil in water emulsion to protect the skin from soaps, liquors or disinfectants and acts as regenerative care emulsion. It protects and regenerates in one step, which makes Baktolan protect+ pure a very economic emulsion. It also protects the skin from skin irritations that are caused by constant wearing of gloves. Properties: protective against water soluble substances protective against solvants, soaps or surface disinfectants perfume-free, silicon-free and colourant-free supports skin regeneration stengthens skin barrier gentle on the skin protects against occlusion induced irritations when wearing gloves economical Fields of application: hospitals medical practices food processing industry cleaning services care nursing and geriatric care for households skin protection before work skin care after work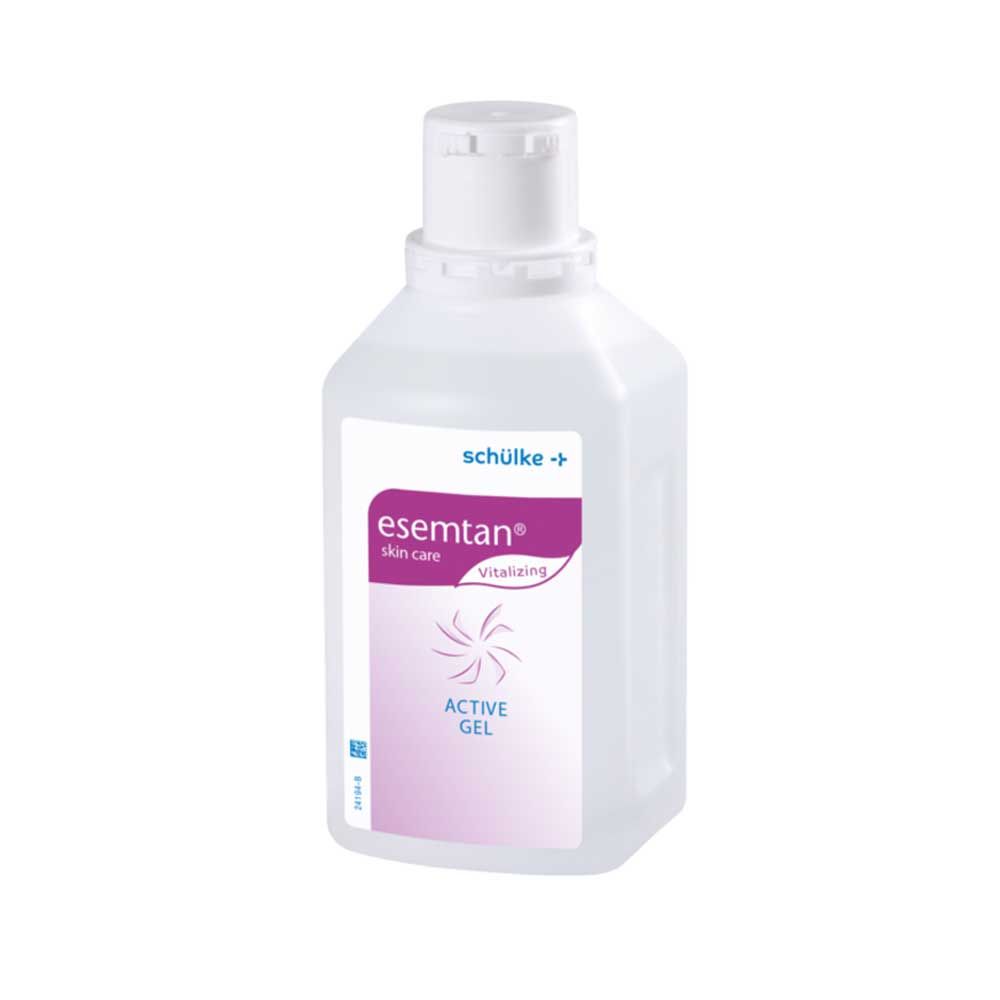 Schülke esemtan® active gel, promotes blood circulation, cooling
Properties from acitve Gel blood circulation antispasmodic cools and refreshes contains essential oils, eucalyptus oil, camphor and juniper berry oil, menthol very good skin compatibility colorless pH 5-6 economical in use Applications from active gel useful in the prophylaxis of pneumonia for massaging the skin with poor circulation to relieve tension hospital areas Offices Sick and elderly Practices for physiotherapy and physical therapy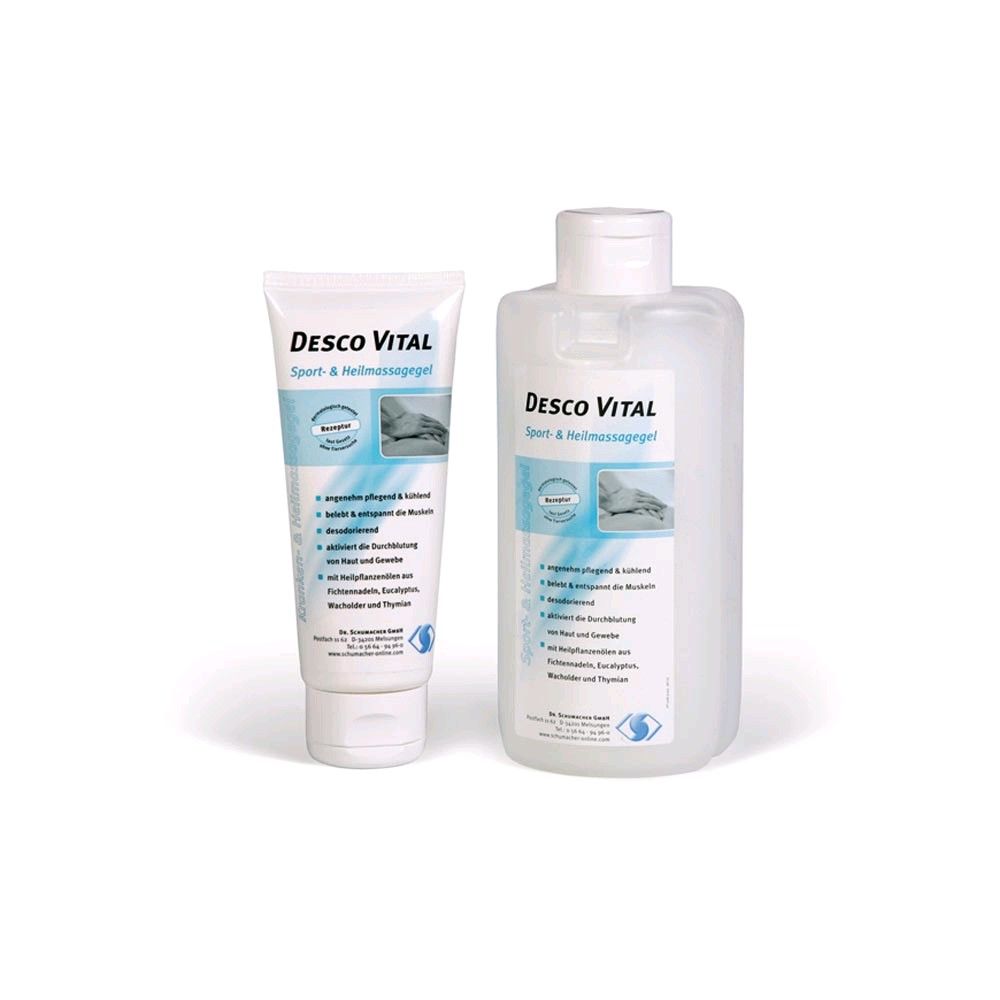 Desco Vital Gel hydrogel by Dr. Schumacher, diff. Sizes
Desco Vital Gel is a hydrogel with valuable essences of medicinal herbs of spruce needles, eucalyptus, juniper and thyme for the stimulation of the blood flow of skin and tissue. It is ideally suited for sports and curative massage, general nursing care, decubitus prophylaxis for the intact skin of bedridden patients as well as all other medical areas demanding a cooling and relaxing effect on muscles.Desco Vital Gel is based on pure ethanol and contains refatting ingredients which are particularly well tolerated by the skin. Properties of hydrogel vitalising and circulation-enhancing for skin and tissue contains high-quality essences from medicinal herbs excellent skin sensation due to optimized refatting ingredients Range of Applications of hydrogel for activation and stimulation of the blood flow of the skin, ideal for general nursing and geriatric care for sports- and curative massages