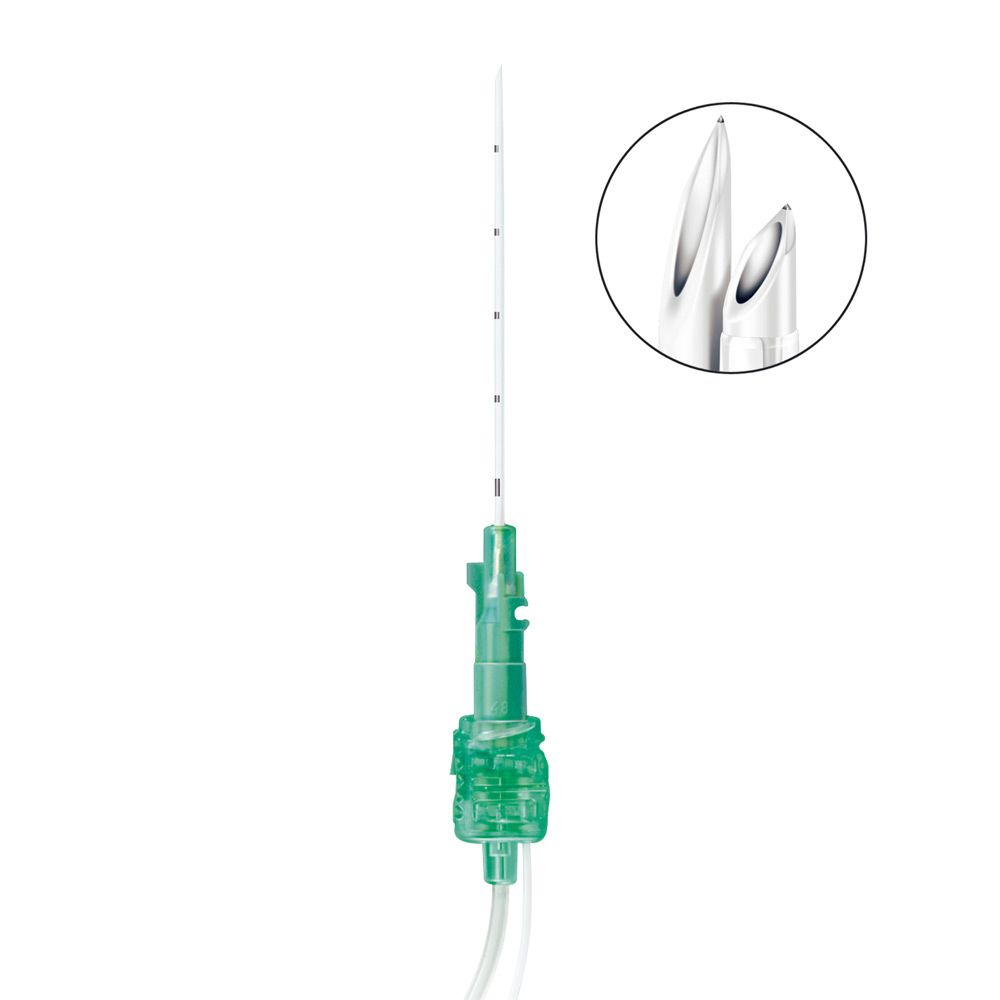 Available, delivery time 3-5 days
Product number:
PET4894243N
Best Advice on Medical Products
Fast Delivery of available products
High quality brands
Purchase on Account
Product details for Contiplex® D catheter set
The Catheter Set Contiplex® D by B.Braun contains a needle, catheter, connector, self-adhesive PinPad and Luer-Lock Syringe – the necessary medical tools for peripheral nerve blocking.
Contents of the Contiplex® D catheter sets:
Contiplex® D needle
Contiplex® D is a fully insulated atraumatic needle with a pin point facet tip for precise localization of nerves. Variants are available with 15° bevel or 30° bevel. This needle uses the Braunula catheter placement system. It is compatible to all nerve stimulators by B.Braun.
Contiplex® catheter
The Contiplex® catheter is available in lengths of 400 or 1000 mm, both fitted with a threading assist guide. A graduation pattern and blue markings on the catheter enable easy insertion depth identification. Made of transparent polyamide, the catheter is approved for prolonged implantation.
Perifix® catheter connector
With its ergonomic design and convenient "click and ready" system, the Perifix® catheter connector is easy to use and provides safe catheter fixation.
Perifix® filter 0,2 µm and PinPad
The set also contains a Perifix® filter 0,2 µm and a self-adhesive PinPad for safe fixation of the filter. The system resists pressure up to 7 bar and has a low dead volume of 0,45 ml.
Omnifix® Luer-Lock syringe
The Omnifix® Luer-Lock syringe has a capacity of 5 ml and is used for priming and aspiration.
Manufacturer "B. BRAUN"
Our range includes many different medical products from B.Braun Melsungen AG . The company, which was founded in 1839, is known for first-class medical technology as well as proven products for pharmaceutical and medical needs. In addition to protective gloves made of natural latex, the wide range of B.Braun products also includes disinfectants and cleaning agents for medical instruments, surfaces as well as for skin and hands. We also carry cannulas, needles and syringes as well as complete catheter sets and wound pads, plasters and bandages from B.Braun.
More articles from B. BRAUN to look at