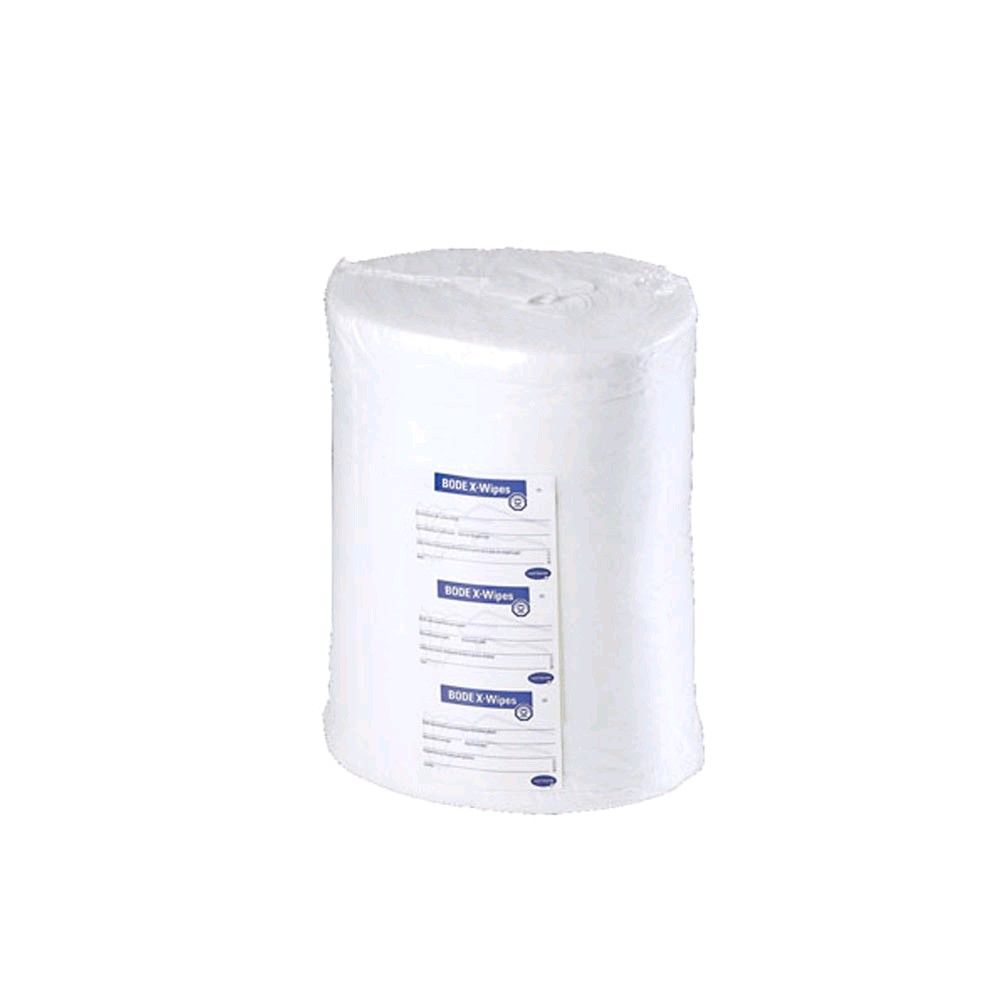 Available, delivery time: 3-5 days
Product number:
BOD-976710
Best Advice on Medical Products
Fast Delivery of available products
High quality brands
Purchase on Account
Product details for non-woven roll for surface disinfection
The BODE X-Wipes fleece roll for the universal BODE X-Wipes system for all liquid HARTMANN surface disinfectants u. Products from the instrument range.
Properties of the nonwoven rolls
patented system solution
optimal drug delivery during disinfection
minimal processing with the use of non-woven roll in foil pouch
combined with all liquid Bode surface disinfectants
combined in the instrument area with Bodedex forte; Bomix plus and Korsolex Extra
quality tearproof PET nonwoven
different roll sizes: 90, 40 or 30 wipes
Solution used 28 days
colored dispensing system for better product differentiation
different roll sizes: 30, 40, 90 or 90 towels in a plastic bag
Applications of membrane rolls
for disinfectant surface cleaning in all areas where a high level of hygiene, efficiency and user benefits will be required
for areas that need to be cleaned several times a day
for use solutions aqueous concentrates with an exposure time of one hour or less (VAH)
the instrument range for pre-cleaning of not insertable medical devices and flexible endoscopes
for disinfecting not insertable medical devices, such as ultrasound heads and not submersible probes
Manufacturer "BODE"
Bode Chemie GmbH from Hamburg manufactures highly effective disinfectants and other hygiene products. Well-known brands, which you can also find here in our shop, are for example Bacillol, Baktolan or Sterillium. Bode disinfectants and skin care products are available in various versions and sizes. We also have dispenser systems such as the Bode Euro dispenser for disinfectants, cleaning solutions or soaps, including suitable accessories. Bode Tissues, which are available in refillable dispenser boxes, must also be stored safely.
More articles from BODE to look at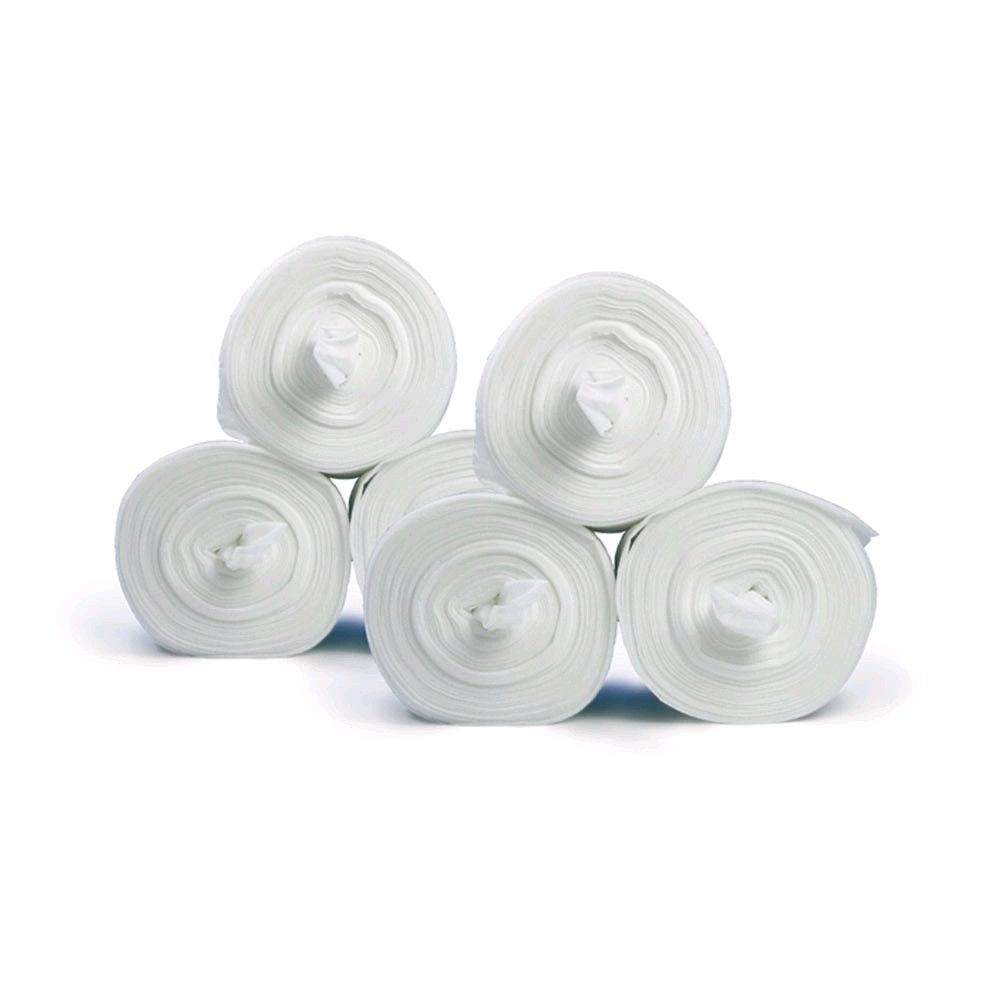 Dr.Schumacher ECO Wipes dry wipes for disinfection, 32x30cm
ECO Wipes are dry nonwoven tissues. They can be impregnated with liquid disinfectants to quickly disinfect and clean surfaces and medical products. The tissues guarantee optimal moistening of surfaces and are very economical in use. Properties: for impregnation with surface disinfectants optimal moistening of surfaces econimical in use Fields of application: medical installations and kitchens bed tables, beds, patient beds all working spaces areas with no access to water or hygienical processing of cleaning rquipment hard to reach sufaces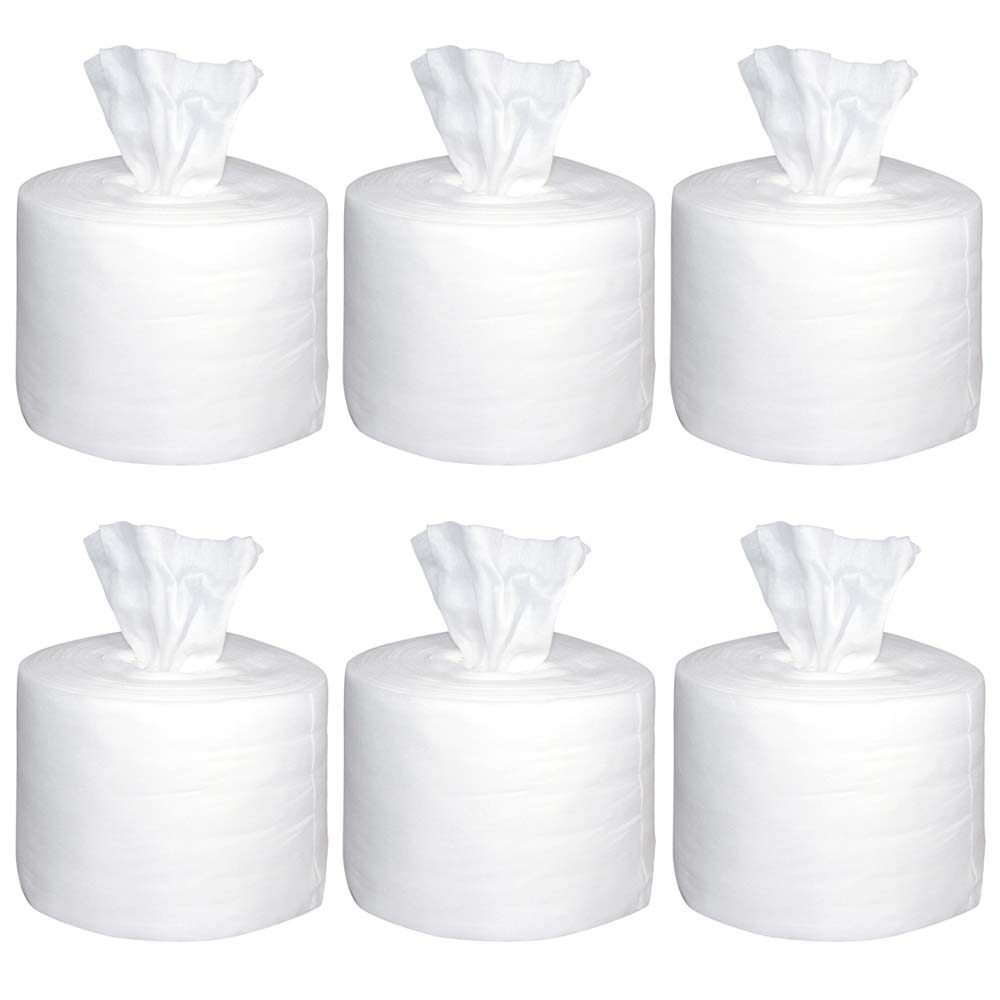 Ecolab Surface Incidin Premium Wipes Dry Cloth, 6 x 99 Wipes
Incidin™ Premium Wipes are suitable to be used with dry towel dispenser systems. They are compatible with different surface disinfectants by Ecolab. The wipes are delivered in a package with six boxes, each containing 99 wipes. Properties of Incidin™ Premium Wipes wipes for use with surface disinfectants suitable for dry towel dispenser systems delivery contents: 6 boxes with 99 wipes each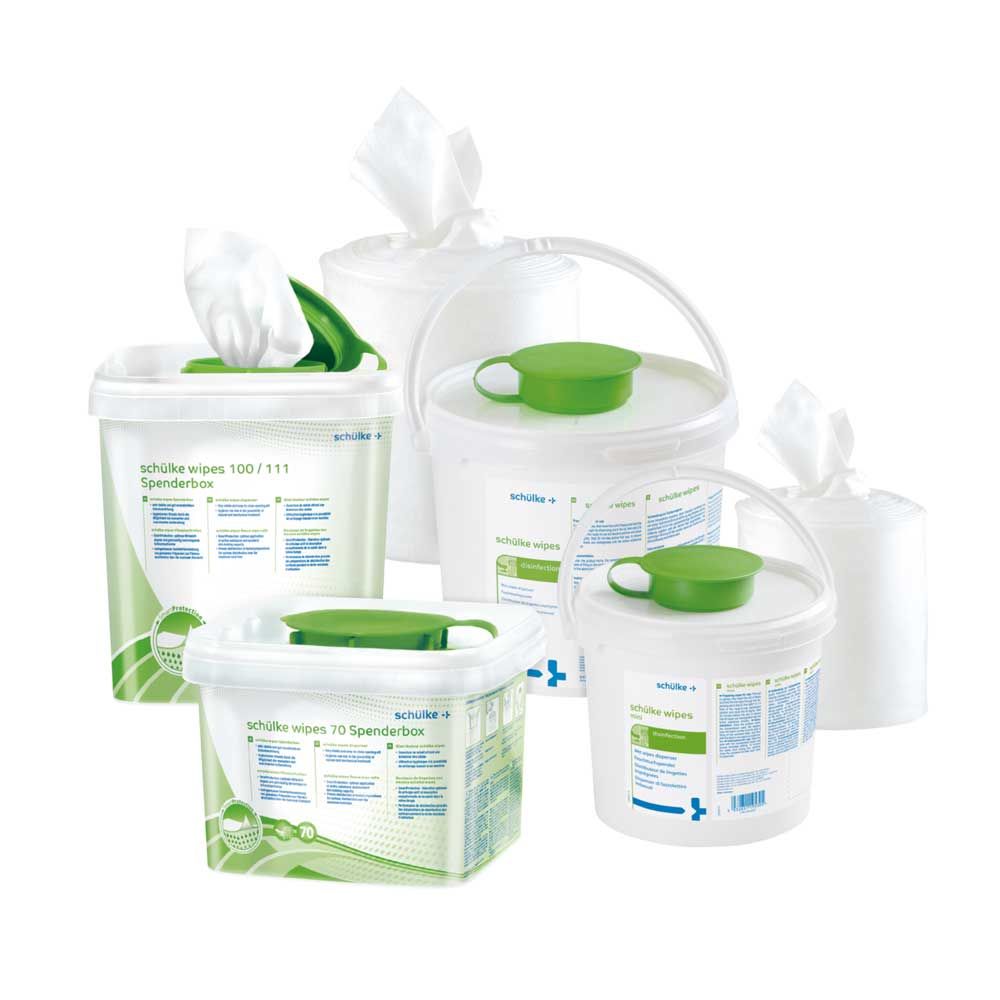 Schülke Wipes, disinfecting dry wipes, diff. sizes/pcs
The nonwoven wipes in roll format are easy to use, have a lint-free surface and, when soaked, offer residue-free drying. Due to the different size selection of the cloth rolls, they are versatile and can be used everywhere for surface disinfection.Properties of disinfecting dry wipesmade of lint-free fleeceversatilein practical role formatdifferent sizes are availableSizes of disinfecting dry wipesSchülke Wipes 40: 10 rolls a'40 cloths / cloth size: 30x30 cmSchülke Wipes 70: 6 rolls a'70 cloths / cloth size: 28x23 cmSchülke Wipes 100: 6 rolls a'100 towels / cloth size: 30x30 cmSchülke Wipes 111: 6 rolls a'111 cloths / cloth size: 30x24 cmFields of application of disinfecting dry wipessoaked used for cleaning or disinfecting medical devices and surfaces of all kinds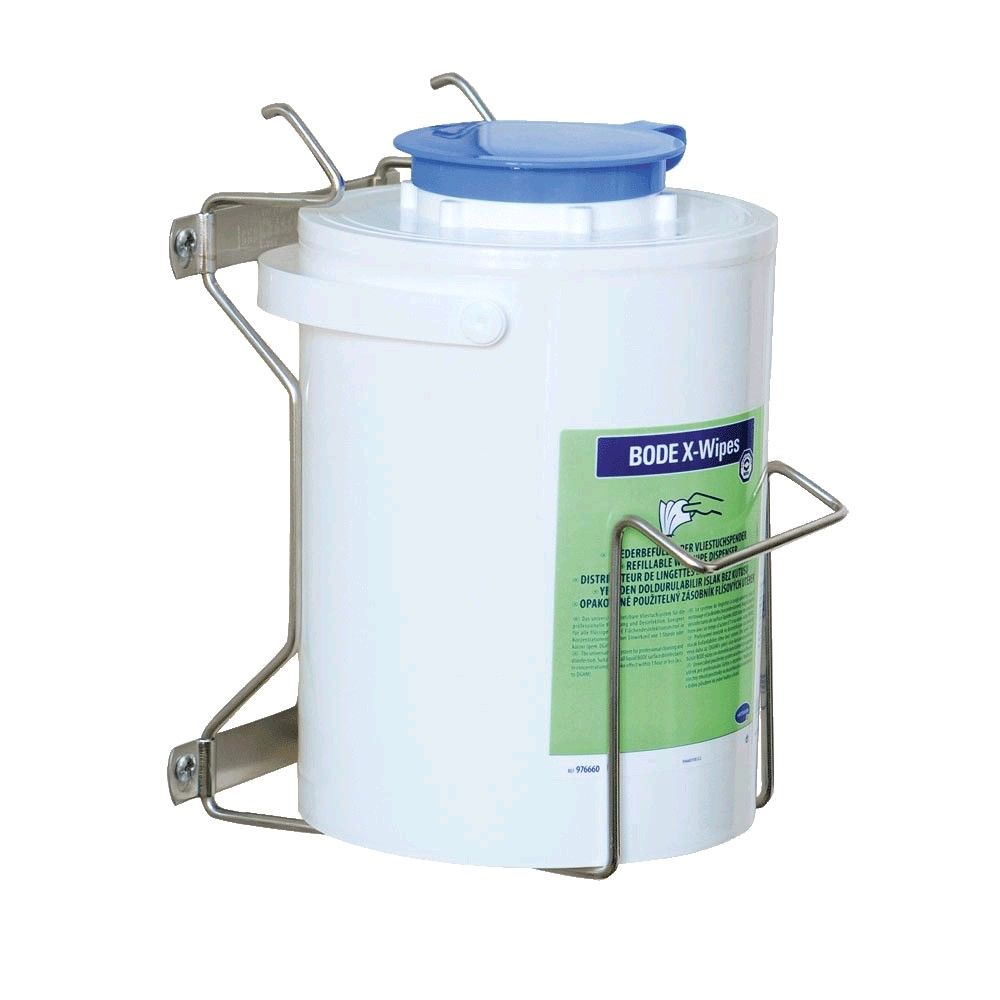 BODE X-Wipes wall bracket, 1 pack
Properties of the wall holder for disinfecting towel dispensereasy installation and cleaningApplications of the wall holder for disinfecting towel dispenserto provide Desinfektionswipes from the BODE X-Wipes dispenser system