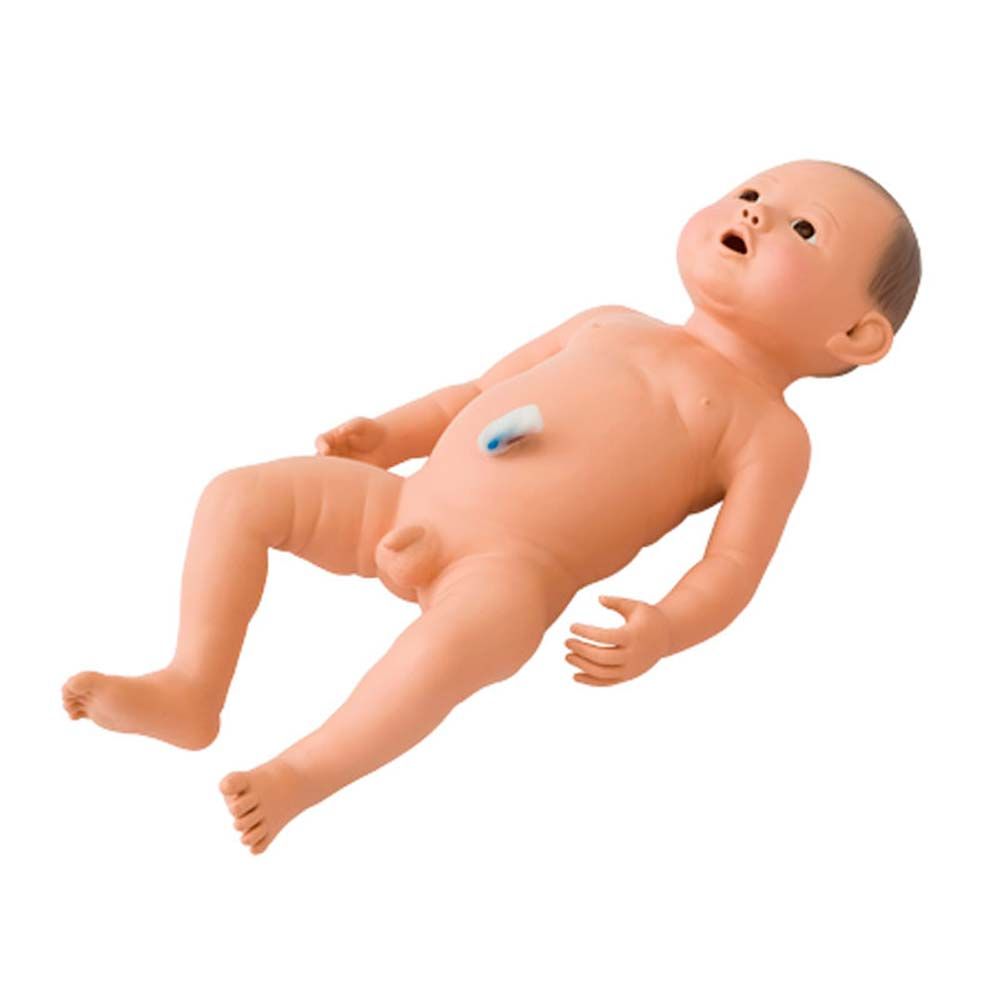 Available, delivery time 4 weeks
Best Advice on Medical Products
Fast Delivery of available products
High quality brands
Purchase on Account
Product details - Baby-Care Doll, Female
The Baby-Care Model, Female or Male by Erler Zimmer is a realistic model of a newborn baby, which is mainly used in the training of nursing staff.
The simulator is made of a special plastic, which offers a very natural feel. Also, the weight corresponds to natural conditions, so that a particularly lifelike training is given. Both anterior and posterior fontanelles, as well as the coronal and sagittal sutures, are modeled with great care and can be palpated. Like a real baby's head, the head of this model tilts backwards if not held correctly. The design of the nasal cavity, the oral cavity and the stomach allow practical training of suction. The anal canal is 5 cm long, so the correct fever measurement can also be practiced. The simulator is waterproof due to the seamless production and can be easily used for bathing exercises. The rest of the umbilical cord is highly detailed. Apart from these, applications there are furthermore options, such as the baby measurement or changing diapers. The delivery includes a practical storage bag.
Properties of Baby-Care Model
perfect baby-care model with numerous training options
2 variants: male, female
made of special plastic offers natural feel
true to life weight
carrying bag included
Manufacturer "ERLER ZIMMER"
Erler Zimmer is a family-run, traditional company that specializes in the manufacture of first-class anatomical models and other medical training and education materials. Medicalcorner24® carries an extensive selection of Erler Zimmer products, from complete skeleton models to enlarged detailed studies of individual organs in natural colors or color-coded. Medical simulators and manikins from Erler Zimmer are also part of the range. The nursing dolls are sometimes highly complex and have a variety of functions. We also have medical posters and display boards for school lessons or patient education.
More articles from ERLER ZIMMER to look at