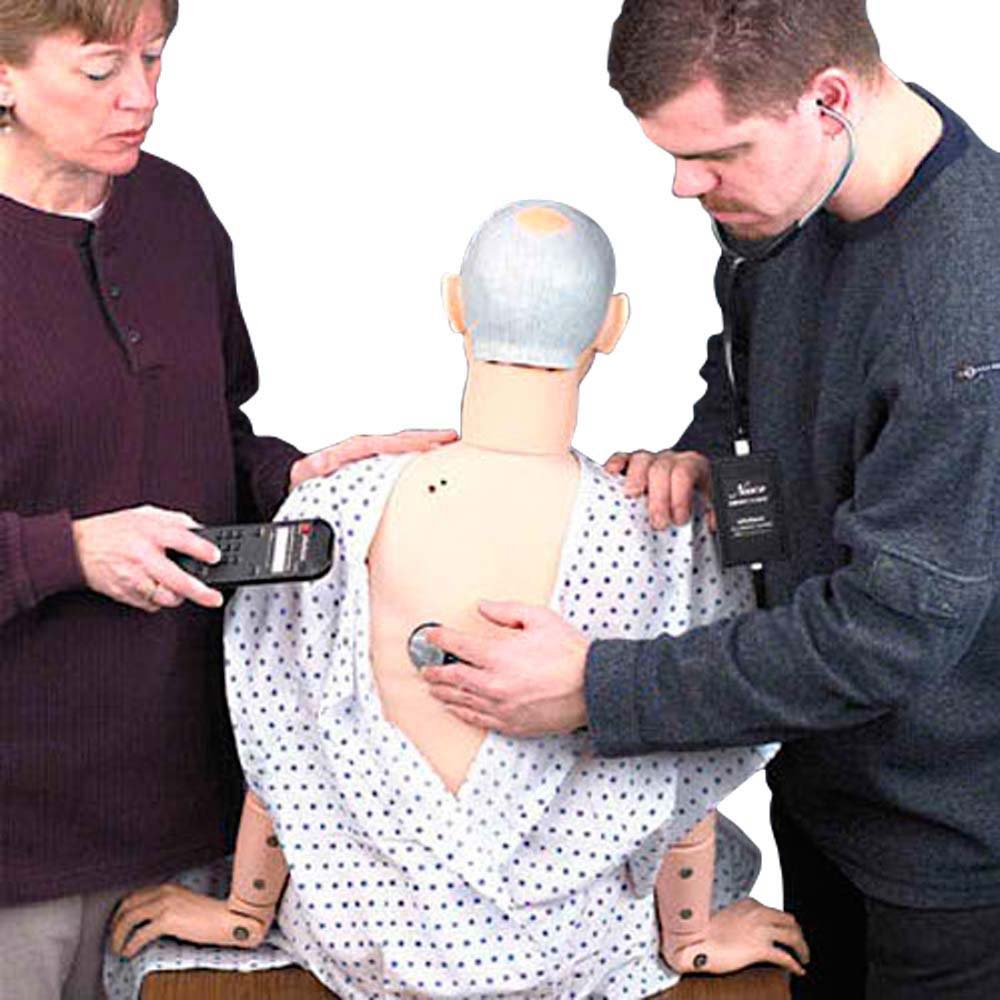 Best Advice on Medical Products
Fast Delivery of available products
High quality brands
Purchase on Account
Product details - Auscultation Upgrade Kit for GERI Manikin
The Ausculation Upgrade for Nursing Care Doll KERI/GERI by Erler Zimmer makes your existing GERI or KERI doll an auscultation trainer.
This simulator upgrade makes it easier to become acquainted with heart disease, especially those that the student or doctor often does not get to know during his or her practical work. The kit will be delivered with remote control and smartscope.
Properties of Ausculation Upgrade
makes GERI or KERI dolls an auscultation trainer
with remote control and smartscope
available in two variants: GERI, KERI
Manufacturer "ERLER ZIMMER"
Erler Zimmer is a family-run, traditional company that specializes in the manufacture of first-class anatomical models and other medical training and education materials. Medicalcorner24® carries an extensive selection of Erler Zimmer products, from complete skeleton models to enlarged detailed studies of individual organs in natural colors or color-coded. Medical simulators and manikins from Erler Zimmer are also part of the range. The nursing dolls are sometimes highly complex and have a variety of functions. We also have medical posters and display boards for school lessons or patient education.
More articles from ERLER ZIMMER to look at