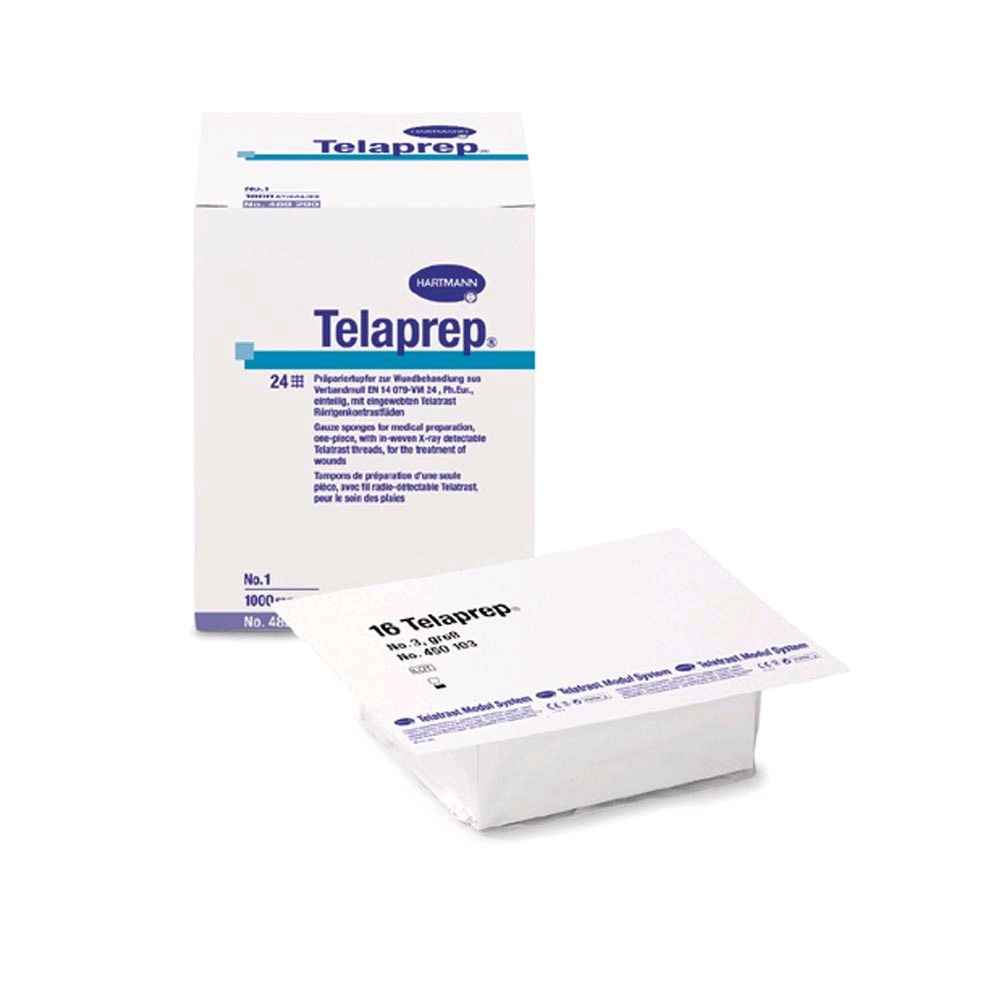 Available, delivery time 3-5 days
Product number:
HA-4892903
Best Advice on Medical Products
Fast Delivery of available products
High quality brands
Purchase on Account
Product details for dissection swab
The firm turned dissection Telaprep® of Hartmann with woven X-ray detectable thread, consists of only a Mullstück.
The gauze pad EN 14079 is 24 ply, has a woven Telatrast X-ray detectable thread is tightened and only a Mullstück. Telaprep is sterile packed in sterilized paper bags. the sterile presentation is part of the Telatrast module system supported by multiple packaged packaging and labels for counting control and documentation of the safety in the operating room, in addition to the clear arrangement of the swab provides a sliding box with grid subdivision for lighter countability and easier handling.
Applications of dissecting swab
Manufacturer "PAUL HARTMANN"
Hartmann AG is one of the largest manufacturers of dressing materials such as plasters or gauze bandages, surgical disposable tools and other surgical accessories as well as dispenser systems for disinfectants and cleaning agents. In the field of medicine, Hartmann also manufactures products for in-patient or home care. For example, we also have special pads, templates and briefs that are used in cases of incontinence. We also carry various skin care products from Hartmann AG. For athletes, we offer cooling compresses, ice spray and cooling gel from Hartmann.
More articles from PAUL HARTMANN to look at