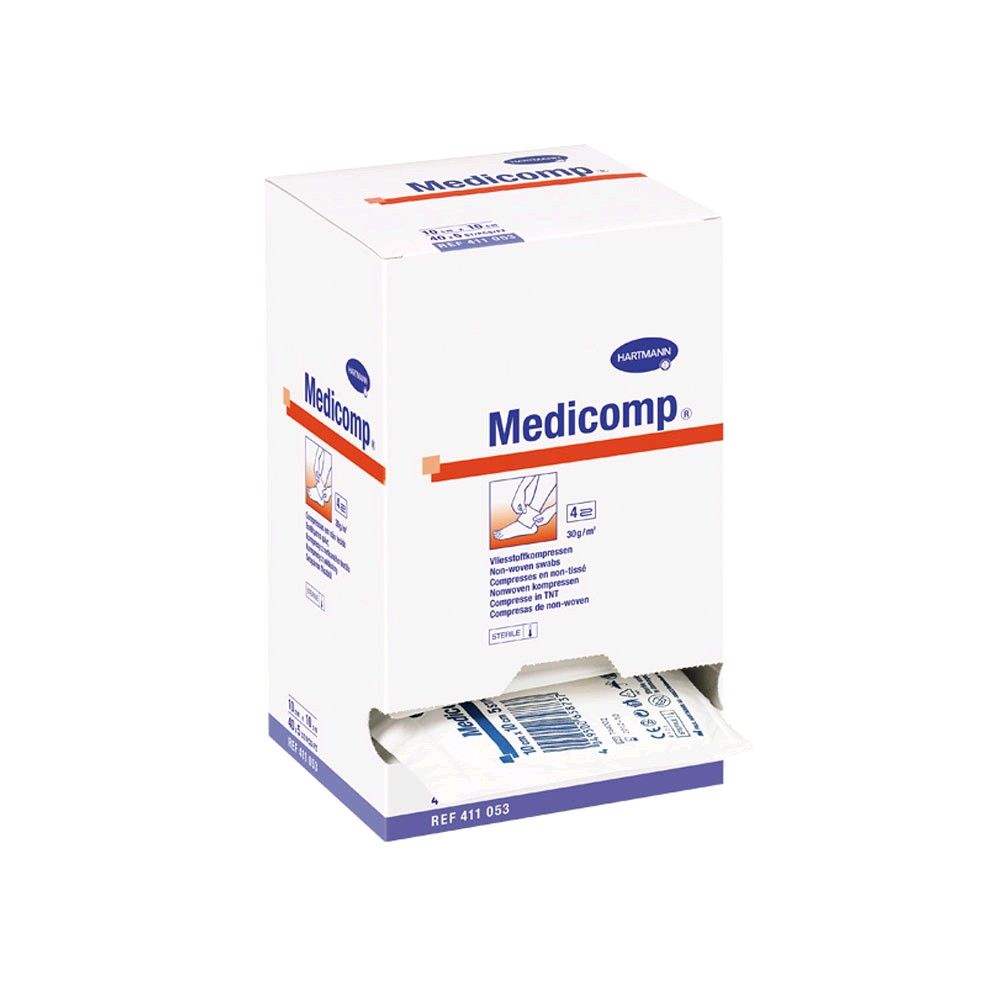 Product number:
HA-4217255
Best Advice on Medical Products
Fast Delivery of available products
High quality brands
Purchase on Account
Product details for Medicomp Nonwoven Compresses
Sterile nonwoven compresses with 4 layers of spun rayon and gauze structure.
The sterile nonwoven Medicomp compresses possess 4 layers, made of 30% polyester fibre and 70% spun rayon with an open gauze structure. The nonwoven fabric is free from binding agents and optical brighteners. This handy alternative to common gauze compresses features high absorptive capacity, is soft and breathable and available in different sizes.
Properties:
4 layered nonwoven compress
made from cellulose and polyester
open gauze-like structure
alternative to gauze compresses
high absorptive capacity, soft and breathable
Fields of application:
wound treatment
as swab or compress for smaler surgery
especially for wound treatment of drainages, trachaeotomia and extensions
as protection when applying cannula and probes
Manufacturer "PAUL HARTMANN"
Hartmann AG is one of the largest manufacturers of dressing materials such as plasters or gauze bandages, surgical disposable tools and other surgical accessories as well as dispenser systems for disinfectants and cleaning agents. In the field of medicine, Hartmann also manufactures products for in-patient or home care. For example, we also have special pads, templates and briefs that are used in cases of incontinence. We also carry various skin care products from Hartmann AG. For athletes, we offer cooling compresses, ice spray and cooling gel from Hartmann.
More articles from PAUL HARTMANN to look at