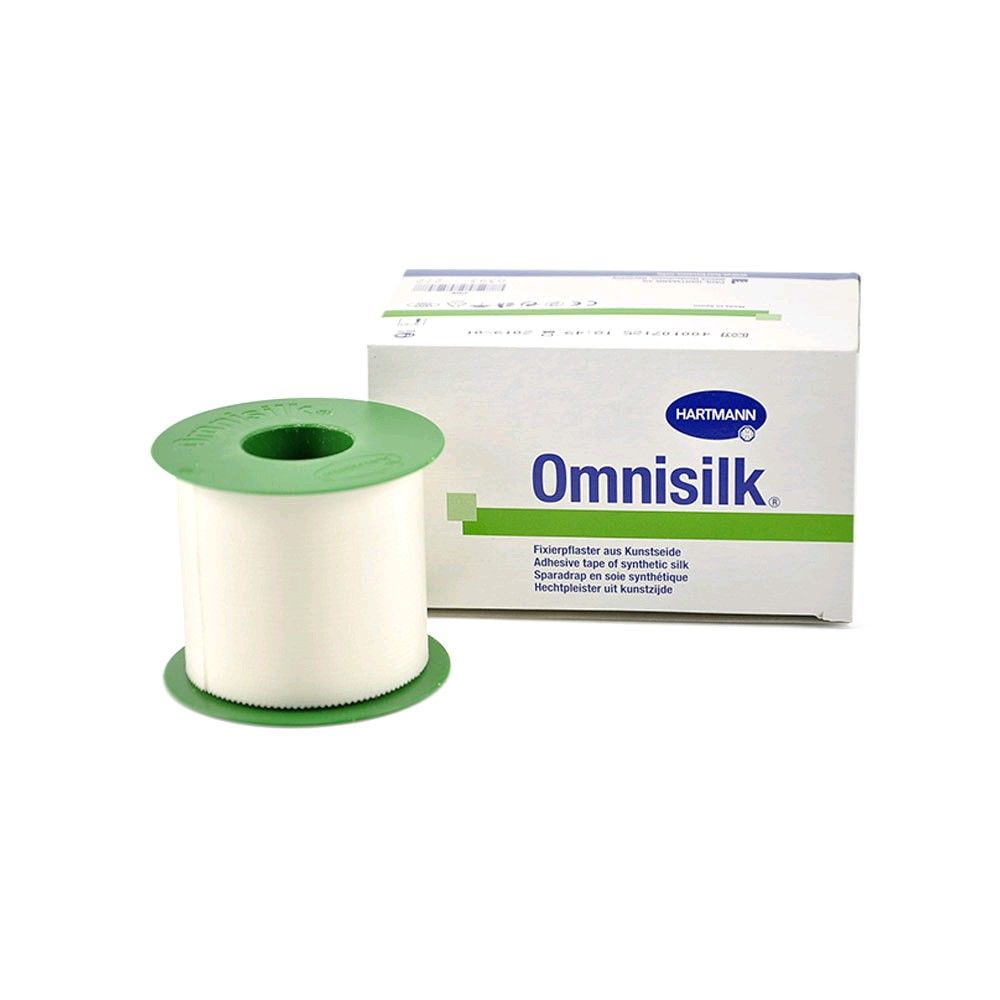 £3.83*
Content:
46 m
(£0.08* / 1 m)
Product number:
HA-9005766
Best Advice on Medical Products
Fast Delivery of available products
High quality brands
Purchase on Account
Product details for Omnisilk Fixation Plaster
Omnisilk is a plaster made from artificial silk, used for the fixation of bandages and covers.
Omnisilk is a fixation plaster made from white artificial silk. It is hypoallergenic and utilizes synthetic rubber glue, which is gentle on the skin and breathable. The plaster has jagged edges and pieces can easily be torn off. It doesn´t need to be removed prior to X-ray treatment since it doesn´t absorb X-ray beams. The plaster is set on a plastic roll with spring ring.
Properties:
hypoallergenic
gentle on the skin
white artificial silk
synthetic rubber glue
good adhesion
easily tearable, jagged edges
easy removal without residue
absorbs no X-ray beams
temperature-resistant
aging-resistant
on plastic roll
Fields of application:
bandage fixation of any kind
fastening of probes, cannula, catheters or measuring instruments
Omnisilk fixation plaster are available in different sizes.
Manufacturer "PAUL HARTMANN"
Hartmann AG is one of the largest manufacturers of dressing materials such as plasters or gauze bandages, surgical disposable tools and other surgical accessories as well as dispenser systems for disinfectants and cleaning agents. In the field of medicine, Hartmann also manufactures products for in-patient or home care. For example, we also have special pads, templates and briefs that are used in cases of incontinence. We also carry various skin care products from Hartmann AG. For athletes, we offer cooling compresses, ice spray and cooling gel from Hartmann.
More articles from PAUL HARTMANN to look at