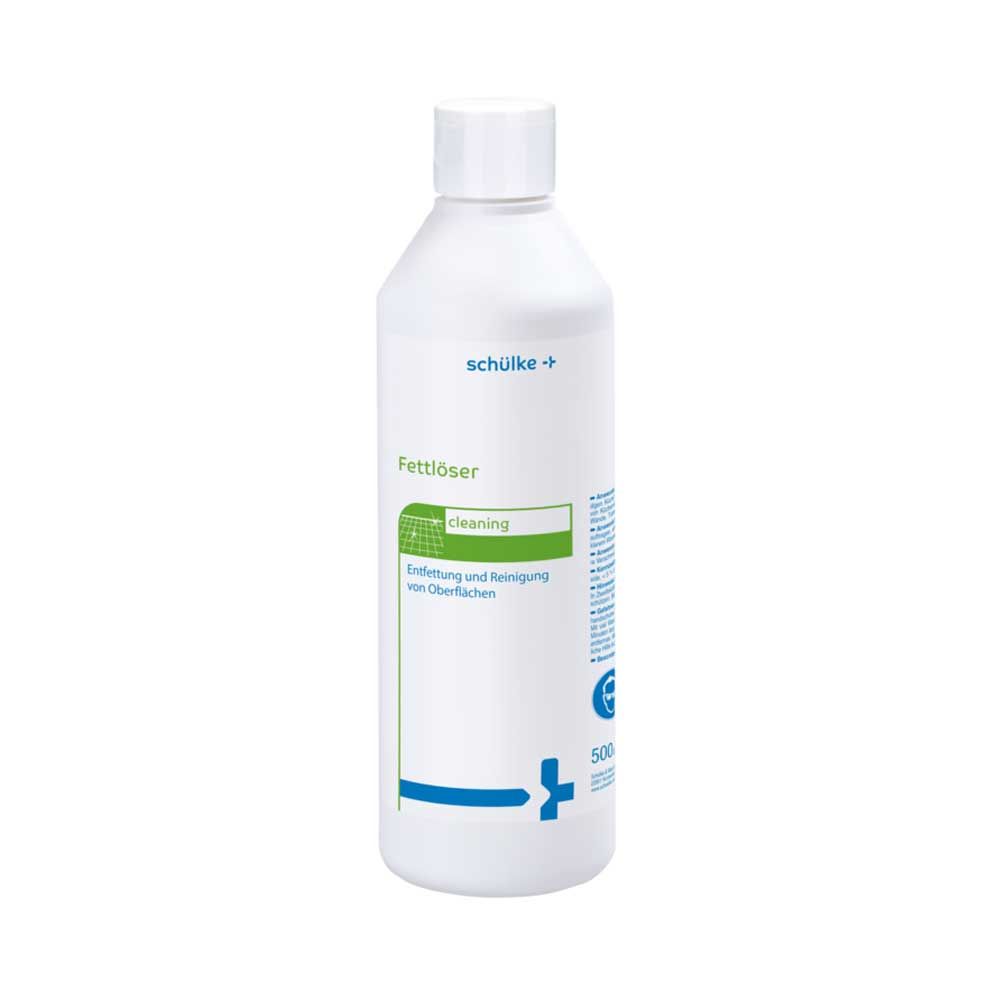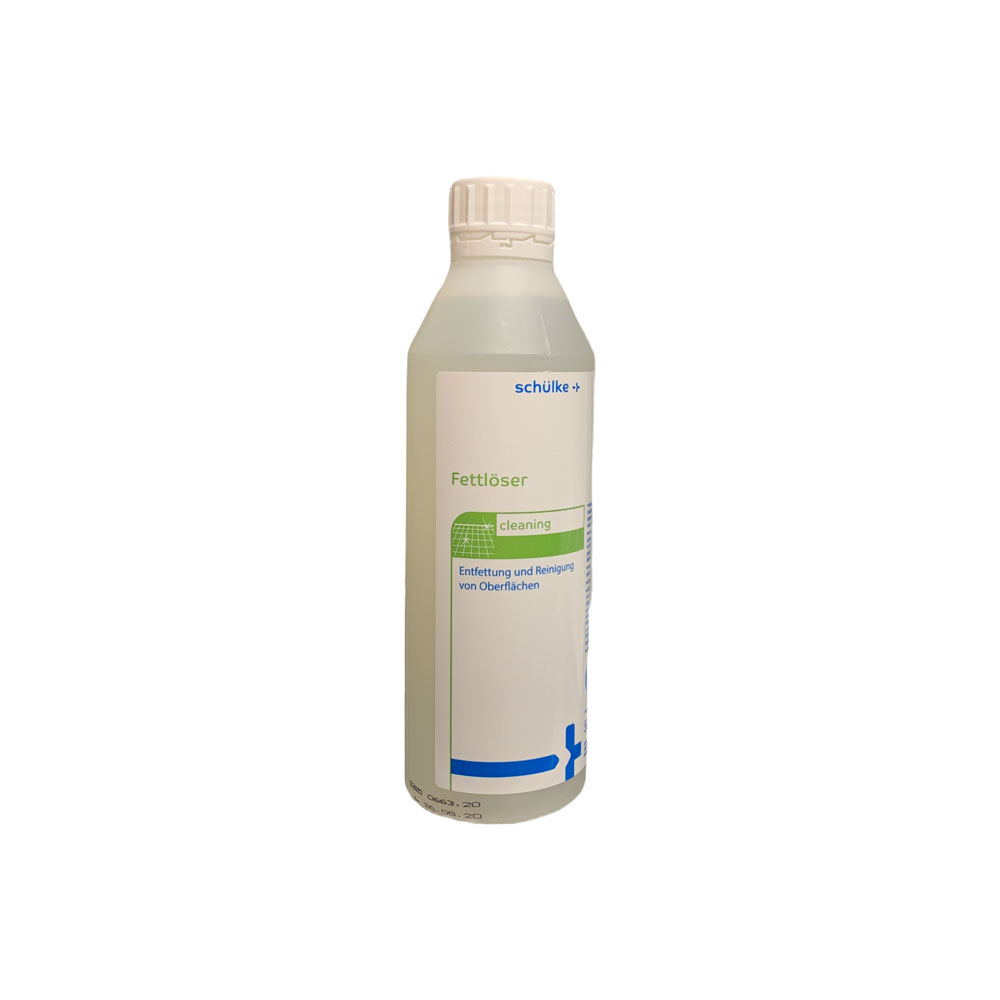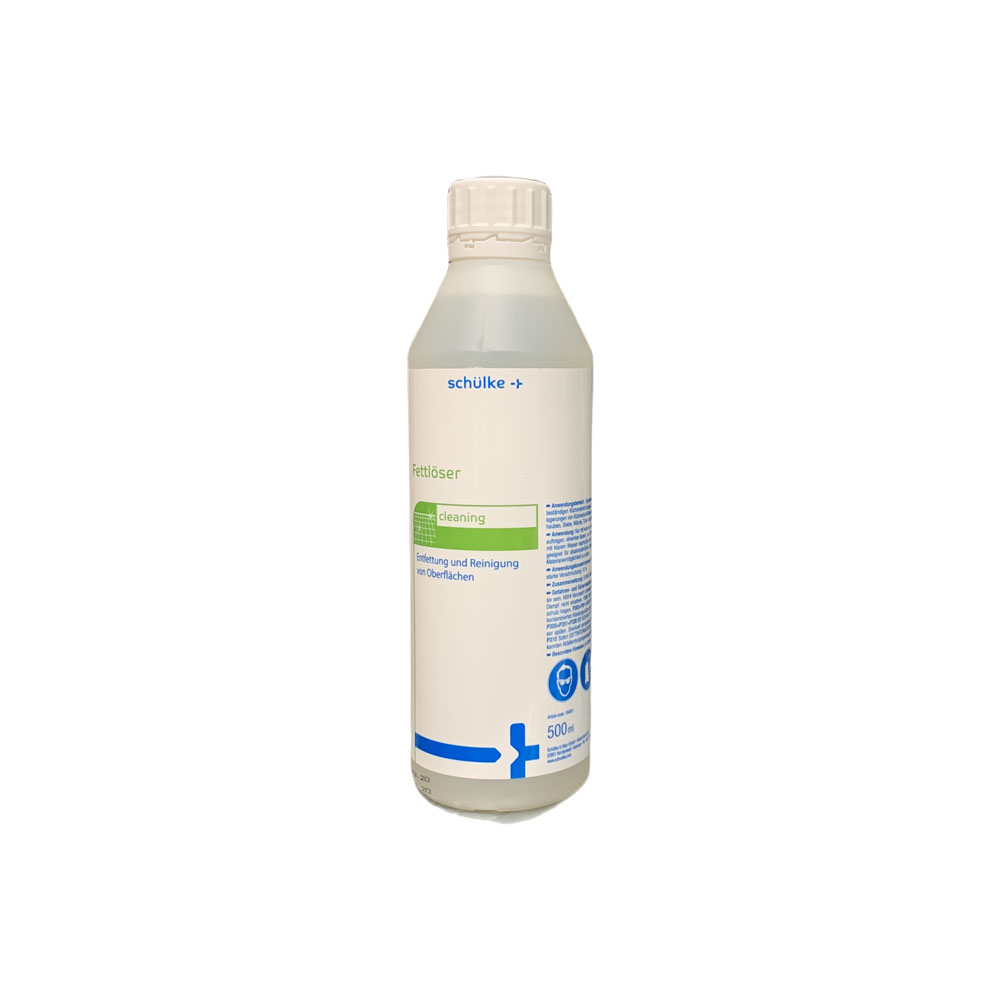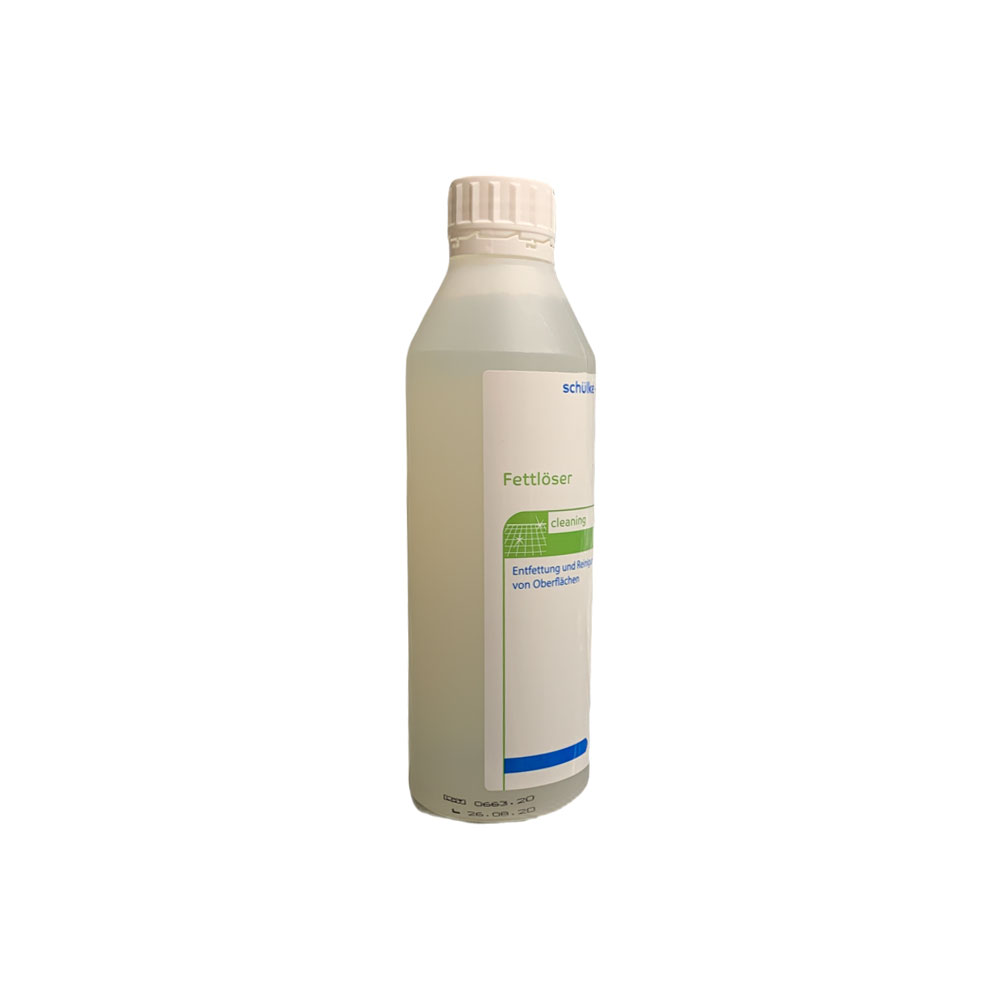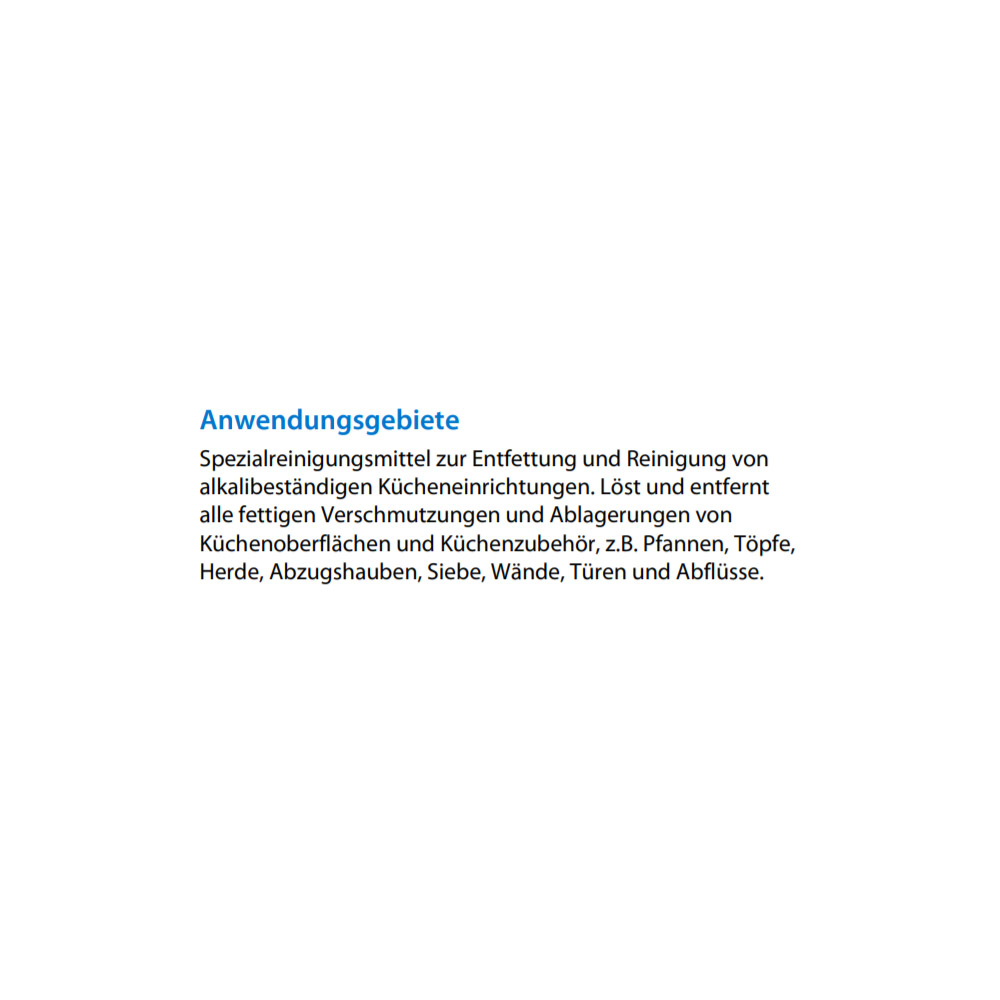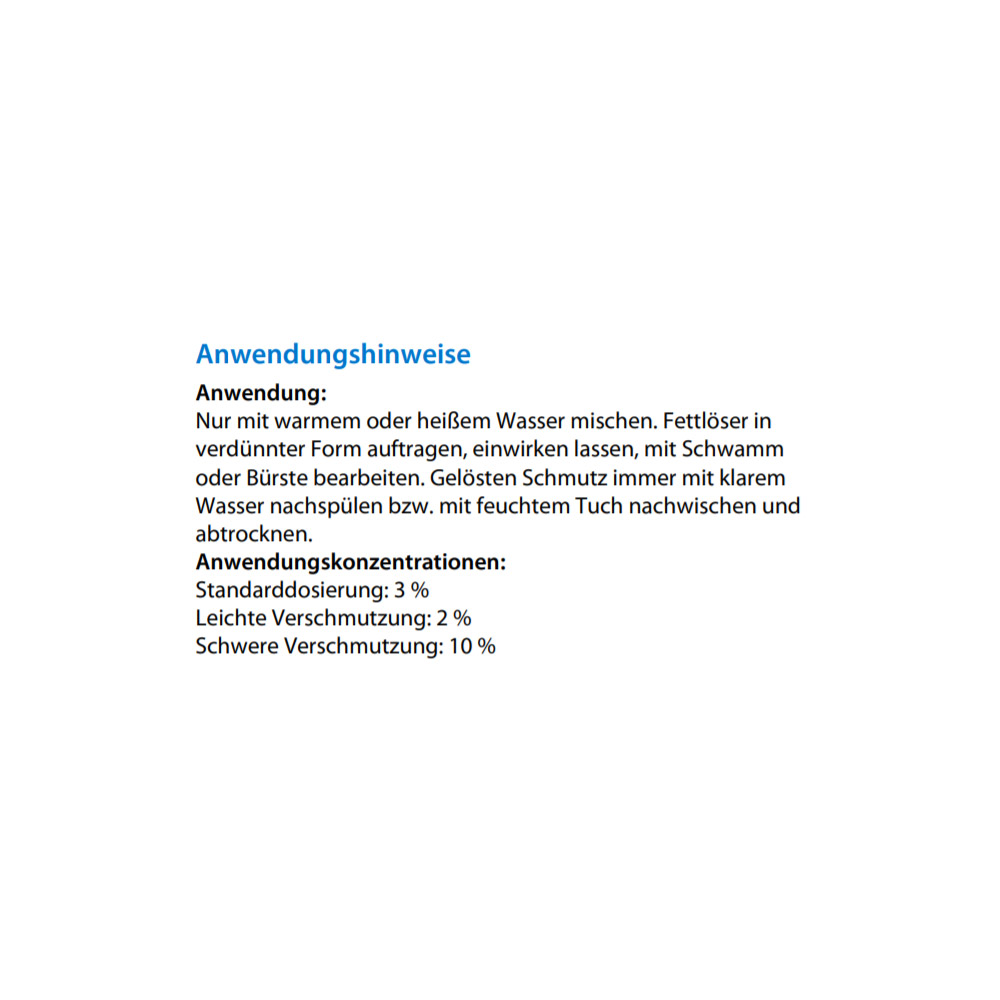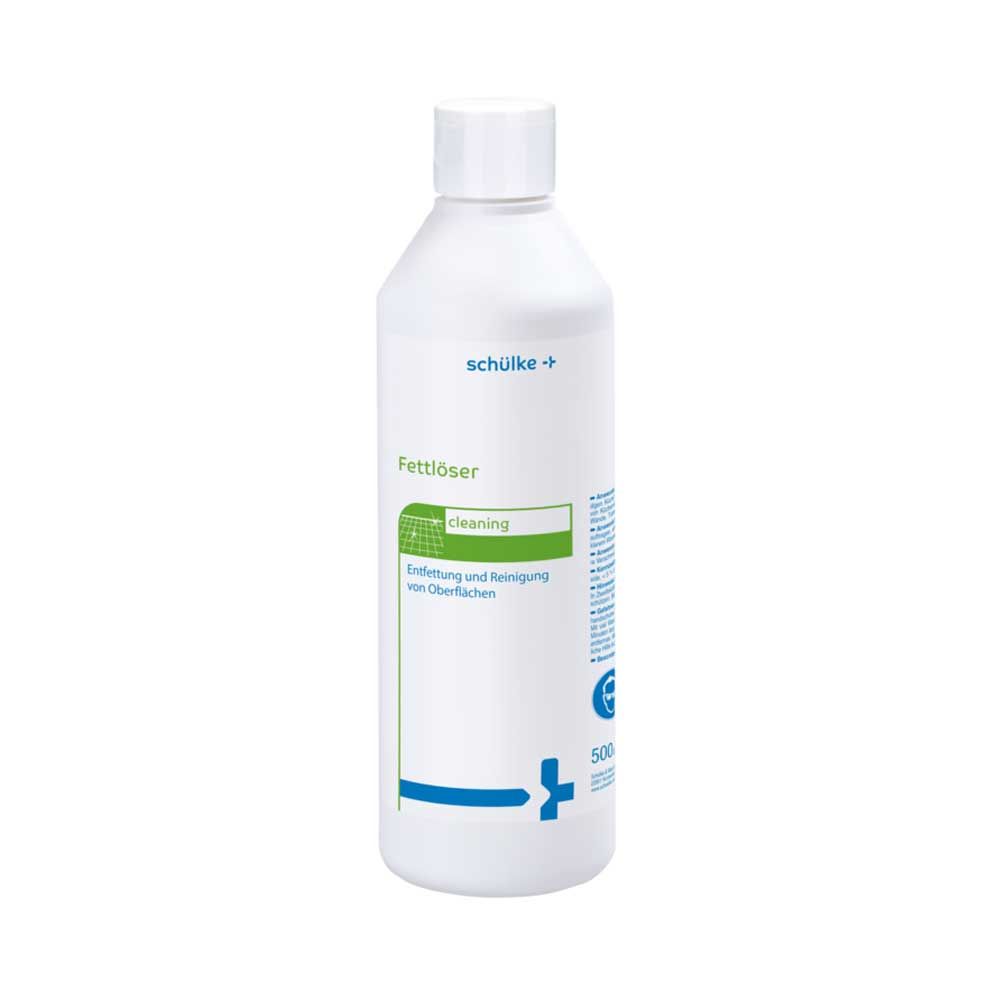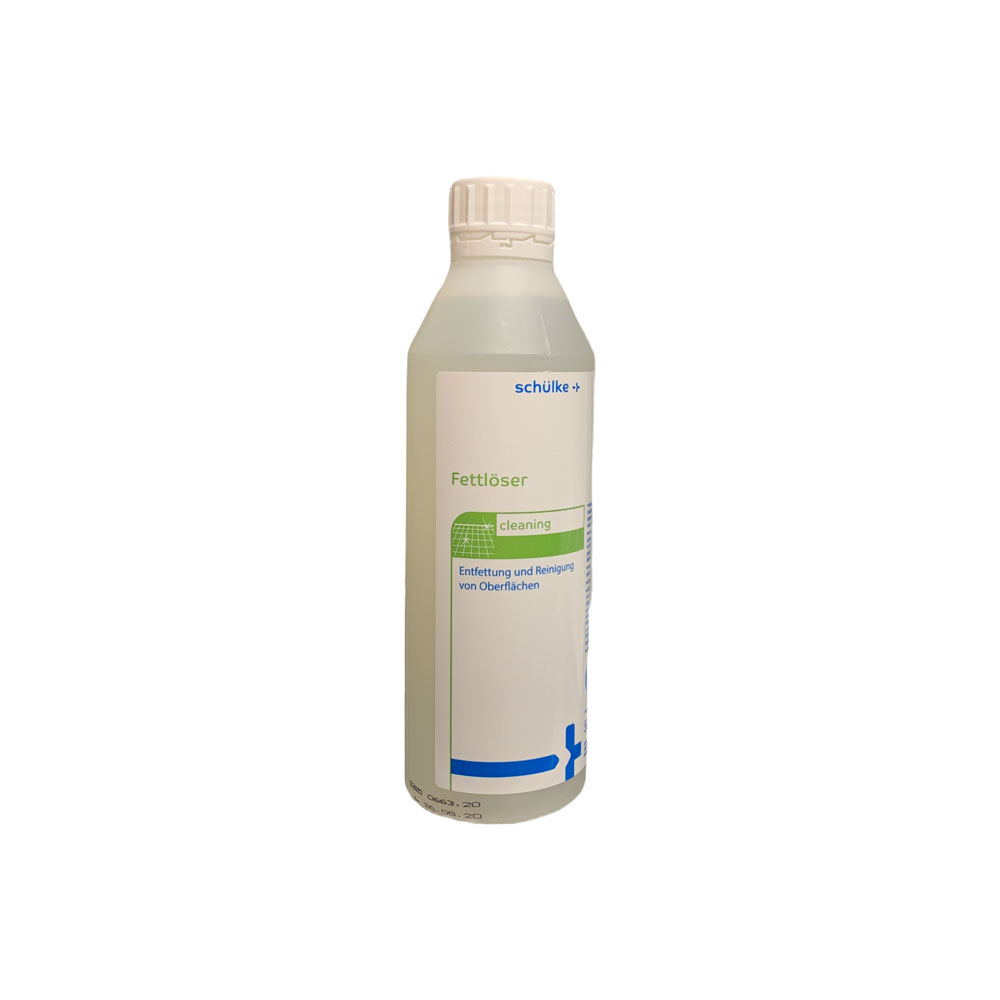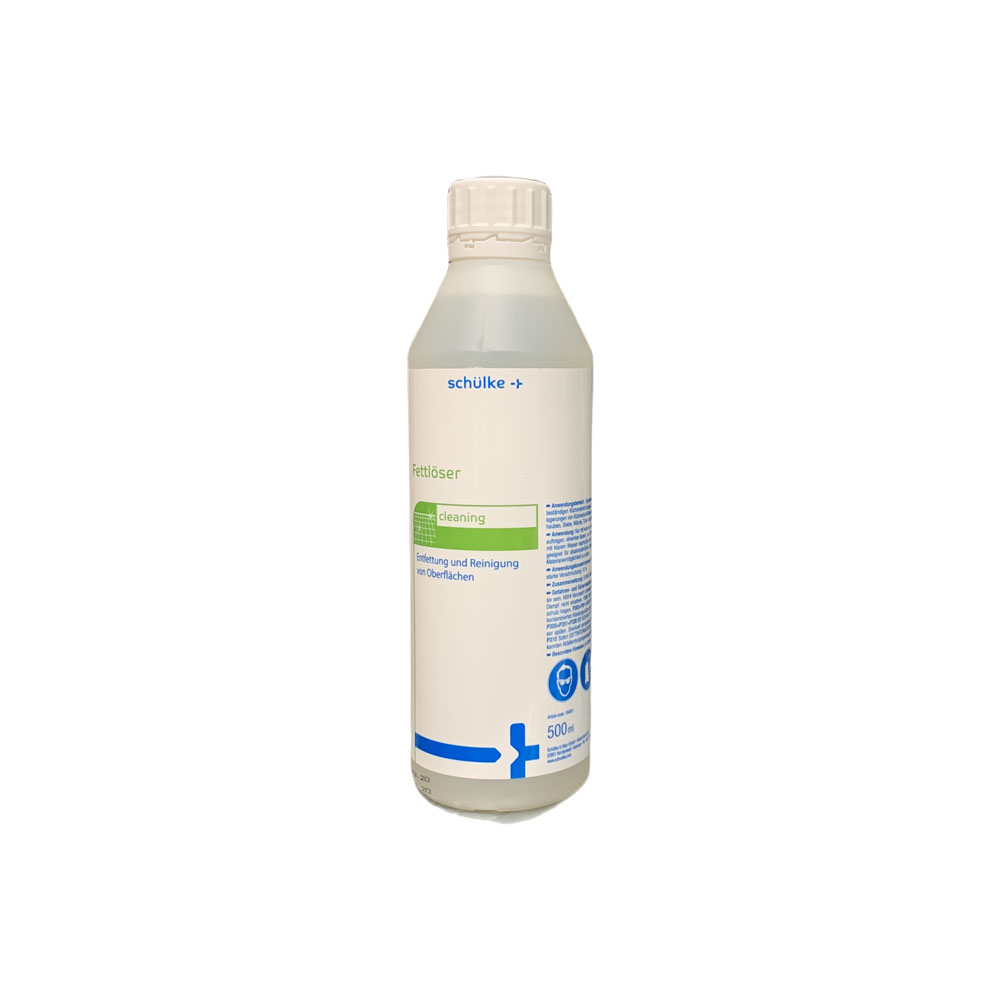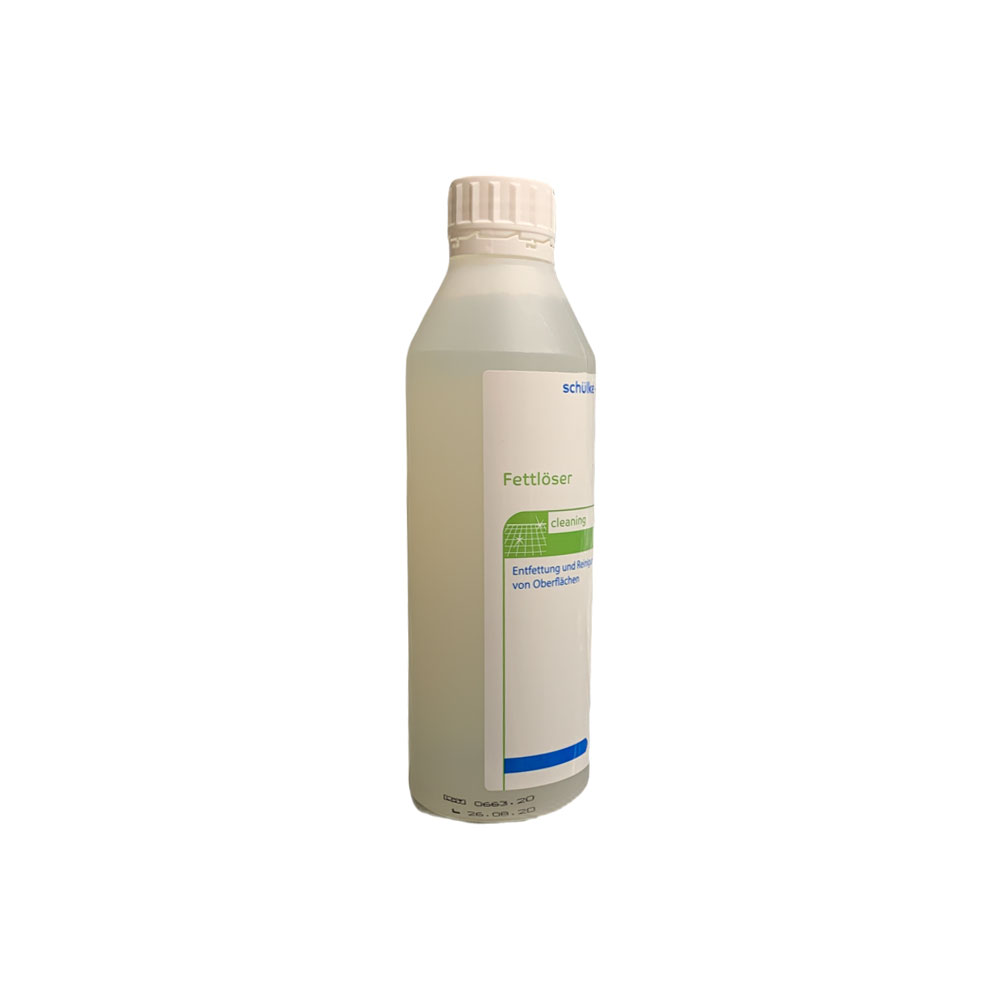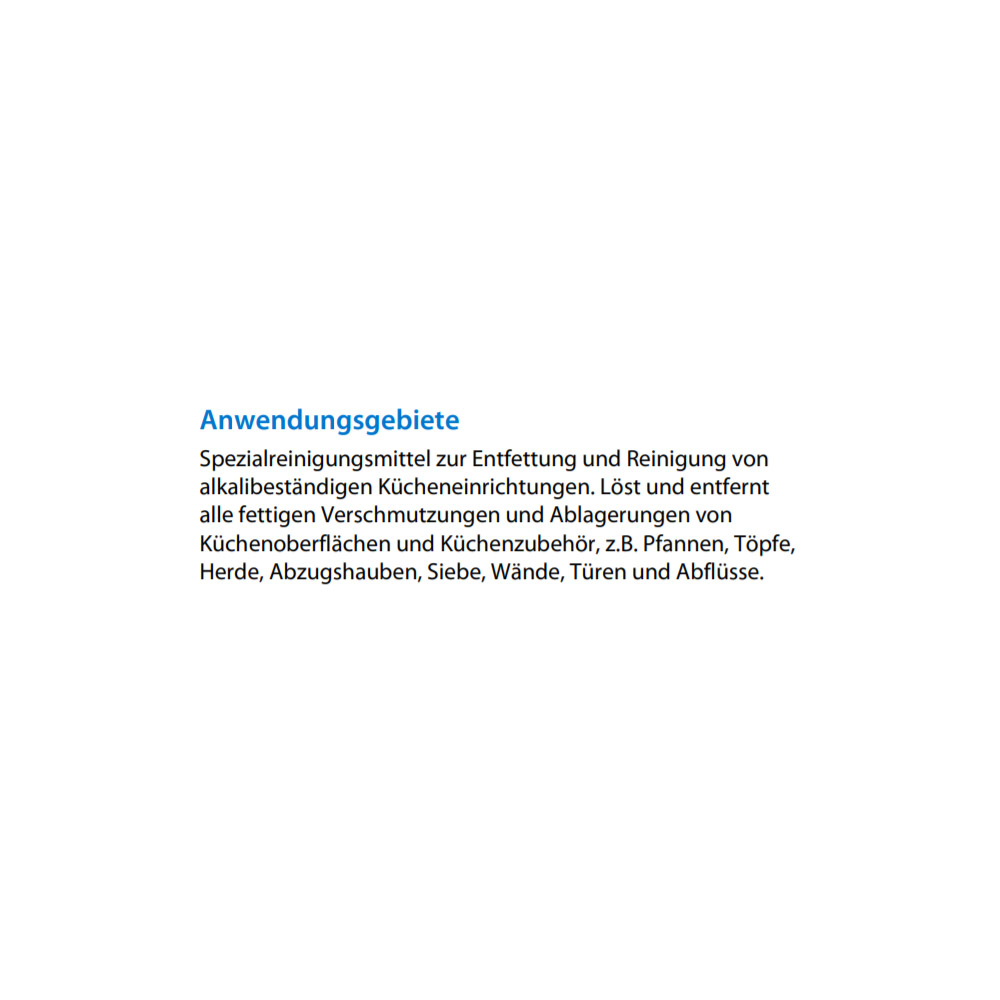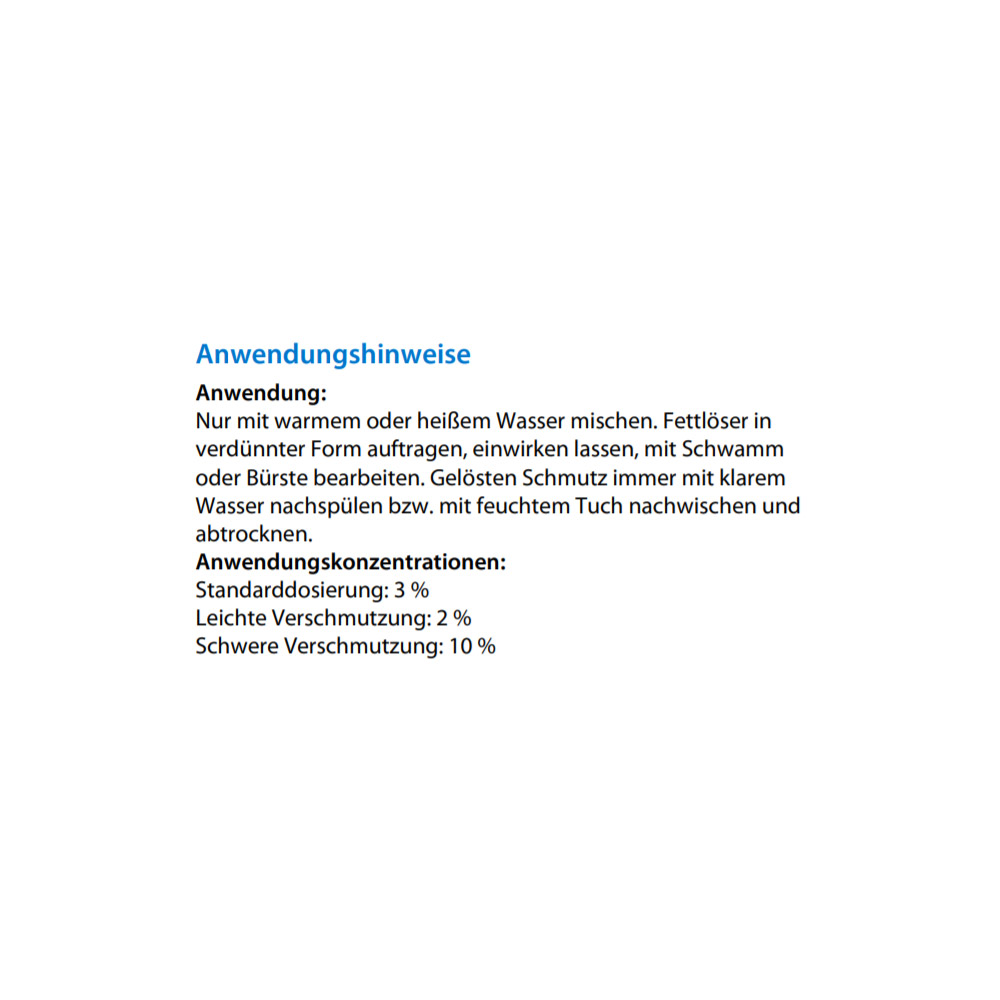 £5.62*
Content:
0.5 L
(£11.25* / 1 L)
Available, delivery time: 1-3 days
Product number:
SMH194501
Best Advice on Medical Products
Fast Delivery of available products
High quality brands
Purchase on Account
Product details - Degreaser
The Schülke Degreaser is a powerful cleaning agent for greasy soiling and deposits on kitchen surfaces or kitchen accessories.
This special cleaning agent is mainly used in commercial kitchens and restaurants and is diluted with warm or hot water and should then be rinsed with clean water.
Properties of Degreaser
Special cleaners
cleaning heavily
powerfully
safely dissolves and removes all fat residues
should only be mixed with warm or hot water
Rinse with clear water or wipe with a damp cloth and dry
Application concentrations: Standard dosage: 3%, Light pollution: 2%, Heavy pollution: 10%
Composition: Labeling according to Regulation (EC) No. 648/2004: 5 - 15% phosphates, less 5% nonionic surfactants, less 5% amphoteric surfactants.
colorless
liquid
13.4 pH
500 ml bottle
Applications of Degreaser
for degreasing and cleaning alkali-resistant kitchen equipment
also for kitchen accessories e.g. Pans, pots, stoves, fume hoods, strainers, walls, doors and drains
Note on Schülke Degreaser
Mix only with warm or hot water
Not suitable for alkali-sensitive materials and aluminum. In case of doubt the material compatibility has to be tested beforehand
Only for commercial users
Manufacturer "SCHÜLKE"
The Schülke & Mayr GmbH - also known under the short form Schülke - is an internationally highly regarded manufacturer of disinfectants and cleaning agents. Schülke products are used, for example, to prevent infections in medical practices and hospitals, for industrial hygiene or general everyday hygiene. The Schülke & Mayr GmbH is an important partner of Medicalcorner24® and we have a wide range of Schülke products. Including well-known brands such as Desderman or Desmanol as well as modern dispenser systems for soaps and disinfectants.
More articles from SCHÜLKE to look at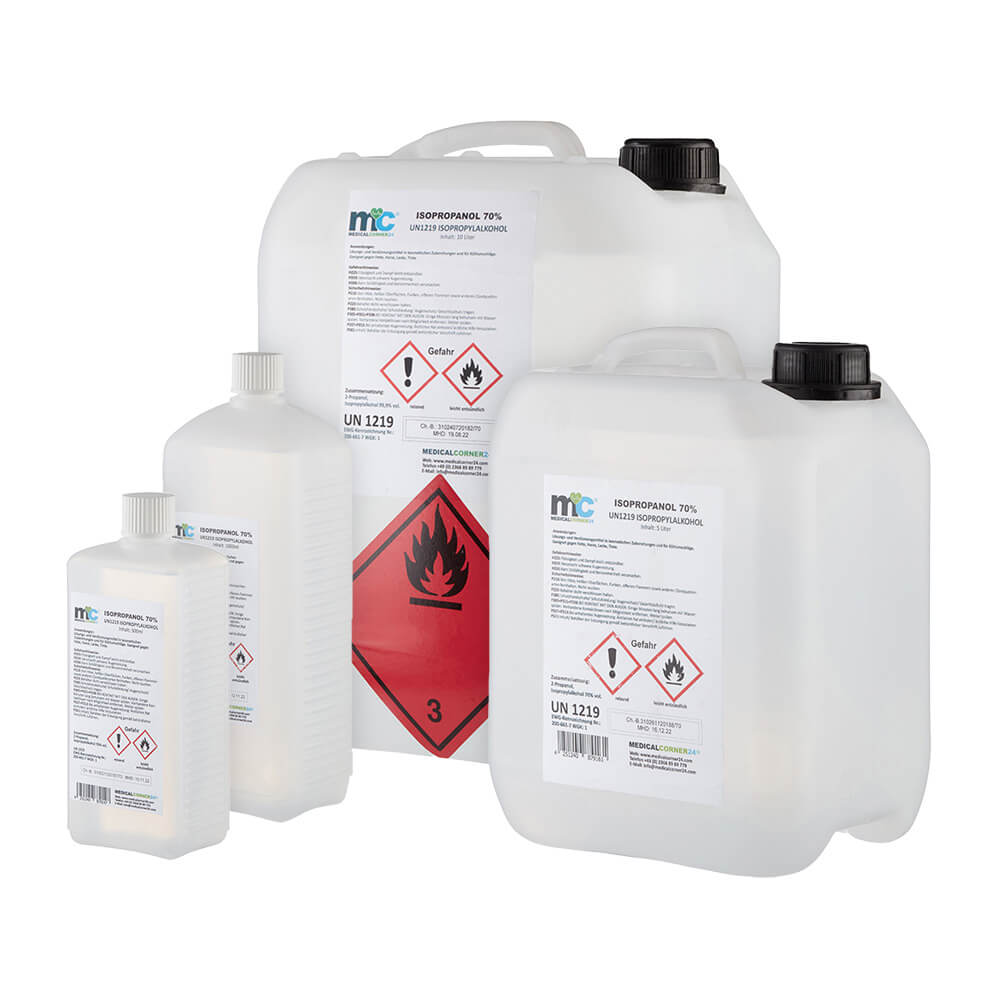 Isopropanol 70% isopropyl alcohol
70% isopropanol is a medical product as certified by the European pharmacopoeia (Ph. Eur).Propyl alcohol dissolves well in water, evaporates quickly and does not leave any residue. Isopropanol is not exclusively used for medical applications. Isopropanol behaves in a way similar to ethyl alcohol.Properties:2 Propanoldissolves fats and gummingseliminates ink tracesremoves nail polishgood water solubilityevaporates quicklyleaves no residueFields of application:in laboratoriesin pathologyin the production of medical products, cleaning solutions, cosmetics and coloursfor cleaning hifi systemsfor professional cleaningin chemical areasin physical areasin MTA-laboratoriesremoval of nail polishas antifreeze for carsfor the removal of thermal pastefor cleaning CCD sensorsto clean vinyl recordsas solventas thinner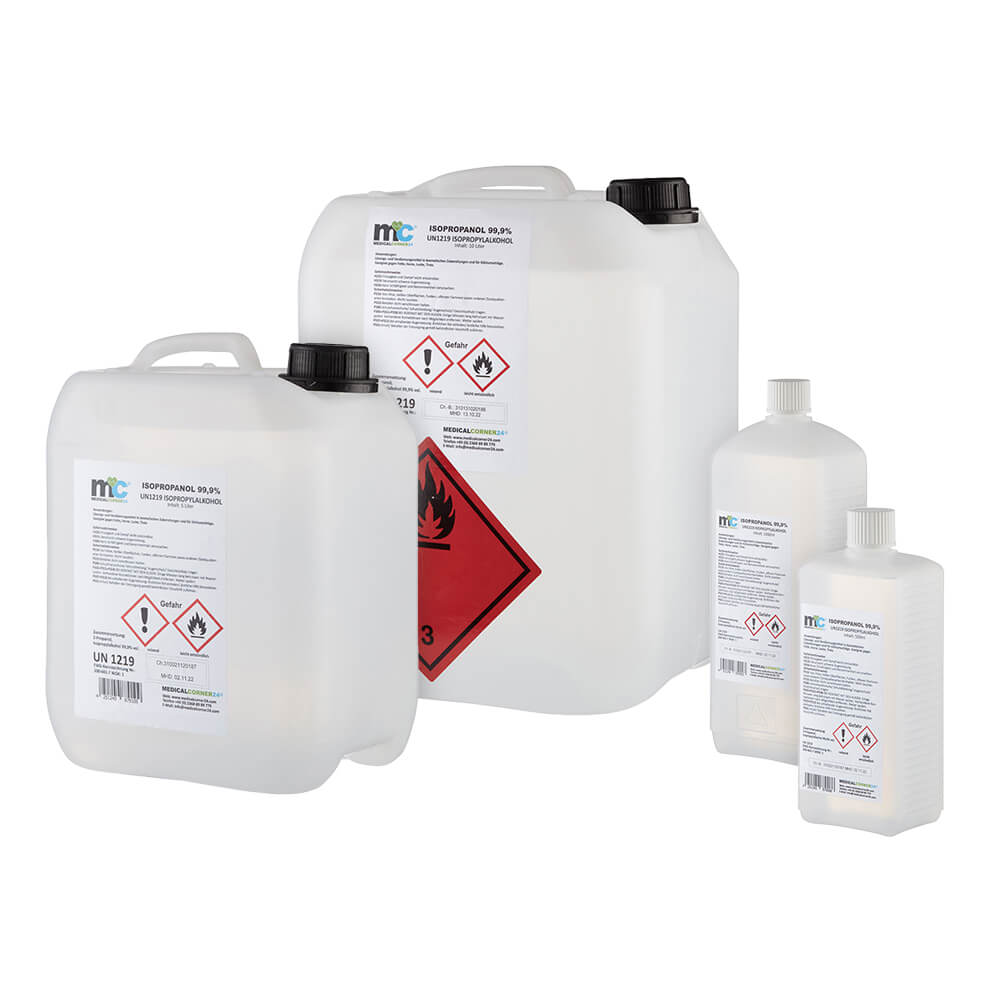 Isopropanol 99,9% isopropyl alcohol
99,9% isopropanol is a medical product as certified by the European pharmacopoeia (Ph. Eur).Propyl alcohol dissolves well in water, evaporates quickly and does not leave any residue. Isopropanol is not exclusively used for medical applications. Isopropanol behaves in a way similar to ethyl alcohol.Properties:2 Propanoldissolves fats and gummingseliminates ink tracesremoves nail polishgood water solubilityevaporates quicklyleaves no residueFields of application:in laboratoriesin pathologyin the production of medical products, cleaning solutions, cosmetics and coloursdisinfection purposesfor cleaning hifi systemsfor professional cleaningin chemical areasin physical areasin MTA-laboratoriesremoval of nail polishas antifreeze for carsfor the removal of thermal pastefor cleaning CCD sensorsto clean vinyl recordsas solventas thinner