Plasters for Children
Plasters for children have funny and cute pictures and are available in different versions and sizes. The hypoallergenic plasters are suitable for the soft or sensitive skin of children, are highly adhesive and breathable.
Available in different package sizes, plasters for children are suitable e.g. for schools or kindergardens as well as first-aid kits or the private medicine chest.
We´ll gladly answer any questions regarding the selection of plasters for children.
...


Buy Various Children's Plasters for Different Body Parts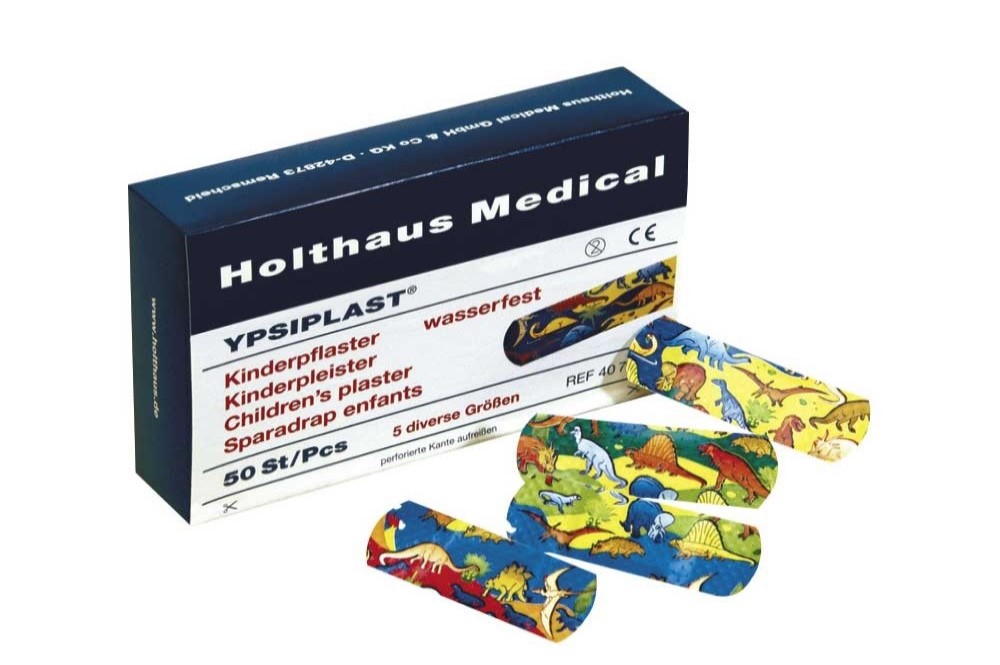 The available children's plasters are suitable for skin-friendly wound care and are adorned with cute motifs of animals or dinosaurs. The hypoallergenic plasters for children can also be used as baby plasters, as they are products that are free from irritating or allergenic substances. Our range also includes antibacterial children's plasters that are perfectly shaped for scraped knees or elbows.
Antibacterial children's plasters have a wound pad coated with silver. Especially when your little ones play in dirty areas or have injured themselves with nails or other sharp objects, these plasters are a great alternative to regular adhesive plasters.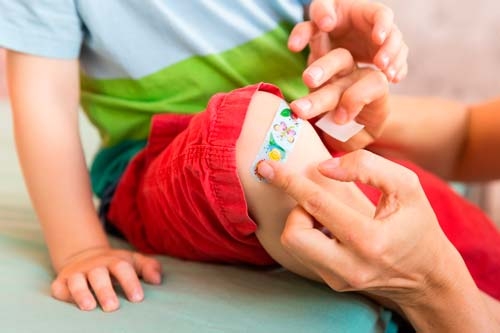 You can get plaster boxes with plaster strips in various sizes for the wound care of abrasions and other injuries that the little patients have acquired. The absorbent wound pads of the children's plasters do not stick to the wound and can be easily removed later. Since the motifs on the children's plasters depict animals or dinosaurs in cheerful colors, the wound on the delicate children's skin is soon forgotten and can heal in peace. Especially during vacations, waterproof and dirt-repellent plasters for kids are recommended. Picture plasters also have the advantage that children, once they have overcome the initial shock of the injury, enjoy showing off the funny images of their consolation plasters. This way, the cheerful dream horse or the roaring dinosaur becomes a friendly companion during the healing process.
Buy Children's Plasters at Medicalcorner24
Since they are available in various sizes, children's plasters are versatile and are recommended for every home first aid kit. The plaster strips can be used as finger plasters, nose plasters, or adhesive plasters for other dressings. The antibacterial variants of children's plasters can also be used as blister plasters for minor burns. Order children's plasters online here at Medicalcorner24® Buy children's plasters.
Other wound dressings and plasters in our range: