Adult Diapers - for Severe to Moderate Incontinence
Adult Diapers are also called diaper pants or diaper briefs and are a classic means of collecting urine in the event of moderate to severe incontinence. The diapers for adults are unisex and they are available in different designs and with different closures. This allows you to enjoy everyday life in a relaxed manner and continue to lead an active life, because they offer you discreet protection. In addition, the diapers have:
a high level of comfort

a tight fit
extremely reliable protection

comfortable material to protect the skin
Rely on the safe protection and buy adult diapers now!
More information at the end of this page.
...


Different Forms of Adult Diapers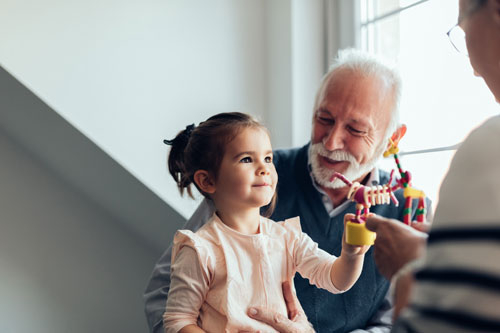 Adult diapers for men and women are available in our online shop in different designs, adapted to different needs. They are among the most popular incontinence products because they offer a firm hold and are particularly absorbent. In contrast to incontinence pads, the diapers completely enclose the genital area and absorb liquids absolutely reliably. Nevertheless, the surface remains dry, which makes it comfortable to wear in everyday life. The closure at the hip offers an optimal hold on the body.
In principle, adult diapers are similar to baby diapers, but they are specially adapted to the needs of grown men and women and can absorb more liquid. This is due to the material of the core, which is made of absorbent granules. The granules trap the liquid and the surface of the adult diaper remains dry so that it can be worn for a long period of time. Spend your everyday life relaxed and buy diapers for adults at Medicalcorner24®!
The advantages of adult diapers at a glance:
the material inside the adult diapers seals the urine odor
body-friendly fit for both women and men
strongly absorbent core inside the diaper
leakage cuffs prevent slipping and leakage in the event of severe incontinence
easy to put on thanks to adhesive strips and elastic cuffs
What is Important in Adult Diapers?
In order to make wearing the adult diaper as comfortable as possible, the size and absorbency are particularly important. The outer surface is usually made of breathable material so that it is always comfortable to wear. The ease of putting on and taking off the adult diaper is what makes it extremely user-friendly.
In addition, there are differences in the closure of the diapers. There are versions with hip belt, tear-off seams or adhesive strips. The so-called pull-up pants can be pulled up like normal underpants. A pant diaper, on the other hand, has better suction power and is therefore particularly suitable for sports and similar activities.
Size & Suction Power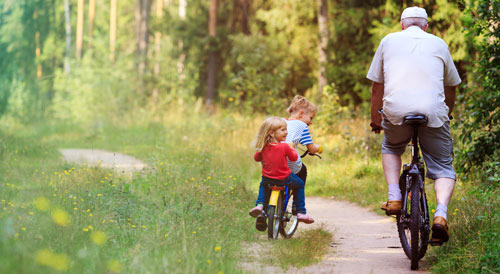 The right size is crucial, because this way the adult diaper fits in every position, including when walking. To find the right size, you can measure the hip size and accordingly choose your size, as the cuff must hold on the hips for safe protection. For the perfect fit, there are both adult diapers for women and for men that are optimally adapted to their anatomy.
The strength is usually given in droplets. In the case of slight incontinence, you should therefore use an adult diaper with less suction than a strong one. This is the only way to ensure comfortable wearing all day long. Particularly tight diaper pants or an adult diaper in combination with a protective sheet is recommended for night care.
Buy Adult Diapers at Medicalcorner24®
Adult diapers are an ideal product for those with bladder weakness. Thanks to the optimal fit, you can always rely on the protection, which makes everyday life more relaxed. If you are looking for discreet incontinence products or incontinence pads for men, you will find them in our online shop.
The incontinence articles and incontinence diapers in our online shop are made of high-quality materials and thus ensure reliable protection - all day long. Spend your day as you wish. Buy adult diapers now!