Scales
The available scales are used to monitor loss or gain of bodyweight e.g. during medical exams or nutrition programmes. Specially constructed, electronic scales are used to weigh babys or toddlers. Besides stationary scales for adults or babys, the range also includes handy transportable scales to weigh cases, bags or single items. Read on here at the end of this page.
...


Body Scales for Home and Medical Use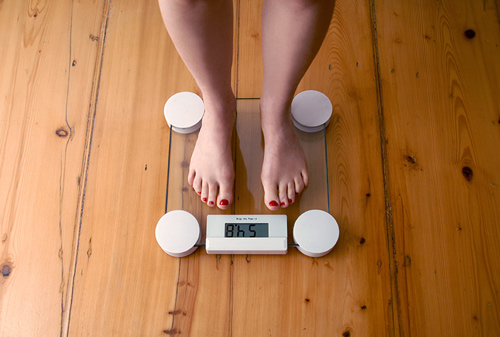 To monitor body weight, there are body scales or weighing scales.
The weight range, which is the maximum capacity, is usually up to 150 kilograms.
For body scales specifically designed for overweight individuals, this range increases to up to 300 kilograms. Body scales are either analog or digital.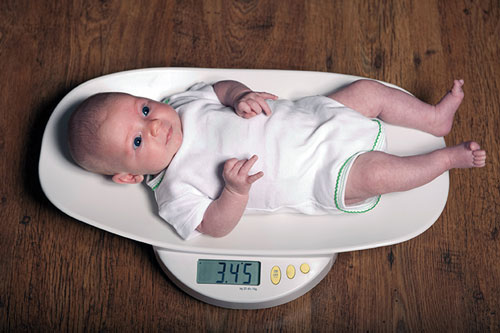 A special form of body scale is the baby scale. To regularly check the weight of newborns, doctors and midwives use this specially designed scale. In Germany, these devices are subject to mandatory calibration.
They can only be used if they are calibrated according to legal metrology regulations. Devices used by midwives, in pharmacies, and for private use are exempt. Baby scales are designed as hanging scales, tray scales, or folding scales.
Weighing at Home
To weigh yourself accurately at home, there are certain things to consider. The measurement result can vary under different circumstances. Here are a few guidelines:
Use a Level Surface
The scale should be placed on a flat surface. Uneven surfaces can negatively affect the measurement result. Suitable surfaces include parquet or laminate flooring. However, carpeted floors are unsuitable. If you can only place your scale on carpeted floor, it is recommended to use a special mat, which is available for purchase. Once you find a suitable spot, always place the scale there.
Weigh at the Same Time of Day
Body weight tends to vary throughout the day. Therefore, it is advisable to measure your weight at the same time of day.
Always Weigh Without Clothes
Often, people use the scale while wearing clothes and shoes. However, this can distort the result. Differences of several hundred grams can occur. Therefore, always weigh yourself without clothes.
Scales Have a Long History
Scales were already used in ancient Egypt. It is believed that the Egyptians used simple beam scales without weight indication as early as 2000 years BC. Over the centuries, scales have been continuously improved. The Romans, for instance, developed early versions of a sliding weight scale.
A scale with weight indication was first developed in 1763 by Philipp Matthäus Hahn. The Swabian pastor designed it as a tilting scale that shifts a lever through the deflection of a mass, indicating the weight on a scale. Decimal and kitchen scales, which are still used today, were developed in the first half of the 19th century. Ultimately, the first electronic scales were designed in America in 1939. Nowadays, digital scales are commonly used, automatically calculating the weight and displaying the result on a display.
Whether it's a body scale, baby scale, or luggage scale: conveniently buy a scale from us online!