Various Medical Tests
The selection includes various medical tests for quick and reliable analysis of different microbes or other substances - e.g. in blood, faeces or urine.
The available quick-tests include - depending on their type - necessary utilities like e.g. test strips, extraction tubes or smear swabs. These tests cover the demand of medical practices or laboratories for professional in-vitro-diagnostics. Read on now at the end of this page.
...


Diverse Medical Rapid Tests for Professional Diagnostics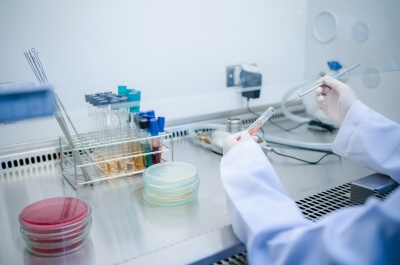 Under the category of diagnostics, we offer various medical rapid tests that enable rapid detection of occult blood, various bacteria, or their antibodies, for example. Our tests are designed for medical facilities as well as home use, depending on the application. We also provide tests that are performed and evaluated within the scope of professional in-vitro diagnostics at outpatient doctors' offices, hospitals, or laboratories. They deliver precise and reliable results within a short period of time. The different diagnostic products include the necessary tools for each test. Depending on the type of control instrument, these may include:
Test strips

Extraction tubes

Pipettes

Swabs

or reagents for sample treatment
Get fast and reliable results for possible diseases or viral infections. Order medical rapid tests now at Medicalcorner24®!
What are the Application Areas for Medical Rapid Tests?
By swabbing mucous membranes in the throat, nose, or genital area, bacteria or viruses, such as streptococci, chlamydia, or influenza viruses, as well as their corresponding antibodies, can be detected. Urine samples from patients can also be analyzed using the offered testing products. Stool tests are usually evaluated in professional laboratory facilities. Some of the provided medical rapid tests are also suitable for testing whole blood, serum, and plasma.
POC Tests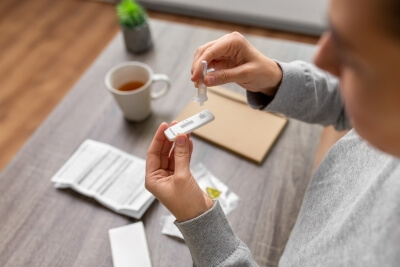 The medical rapid tests in our assortment allow for point-of-care testing (POCT), which avoids waiting times at the laboratory and enables immediate treatment initiation if necessary. The test methods for POC tests are usually cassette tests. Cassette tests have the advantage of being easy to perform and require no significant preparation. One of the most important tests in this field is the troponin test. The test is based on the detection of cardiac troponin and is therefore of enormous importance for cardiac events. Normally, the test is used when a heart attack is suspected and is performed in combination with an electrocardiogram (EKG). The CRP test also falls into this category. It allows for a quick and easy detection of the concentration of C-reactive protein, which indicates an inflammatory reaction or bacterial infection when its value is rising or already high. With a CRP test, diagnoses can be made more quickly and direct treatments can be initiated.
Pathogen Rapid Test
POC tests also include tests that can detect infections and viral diseases. Medical rapid tests for the detection of pathogens are particularly used in medical practices. These tests allow for a diagnosis within minutes and enable prompt therapeutic measures. Especially in the case of viral infections, a shortened course of illness is advantageous and sometimes vital.
One of the most common rapid tests in this field is the detection of influenza infection. Doctors can rely on the test results within 15 minutes to confirm the presence of influenza viruses in a patient. Streptococcus tests and Helicobacter pylori rapid tests are also popular. Buy suitable medical rapid tests now at Medicalcorner24®!
Buy More Diagnostic Tests at Medicalcorner24®
The assortment at Medicalcorner24 includes test strips and test media in various designs - optimized for different indicators, ingredients, and test fields. Find high-quality medical test media as well as nutrient media and cultivation sets in our online shop. In our test strip assortment, you can buy current products from these categories: