Medical Alert Systems - quick Help around the Clock
With modern medical alert systems, older people and those in need of care can quickly call for help in tricky situations - whether from the next room or from a distance. These emergency call systems provide security for those affected and their relatives and also offer the following advantages:
easy release with just one push of a button

easy to carry and keep close on the body

alternatively: triggered by pressure on mats
call-through, acoustic or optical signals guarantee attention

can be used without having to lay long cables
The range for medical alert systems includes emergency buttons in the form of a thicker necklace or bracelet, special wireless safety mats, accessories such as transmitters, receivers, power packs or storage bags. Create more independence and a feeling of security for yourself and your loved ones now: Buy emergency call systems at Medialcorner24®! Read more at the end of this page.
...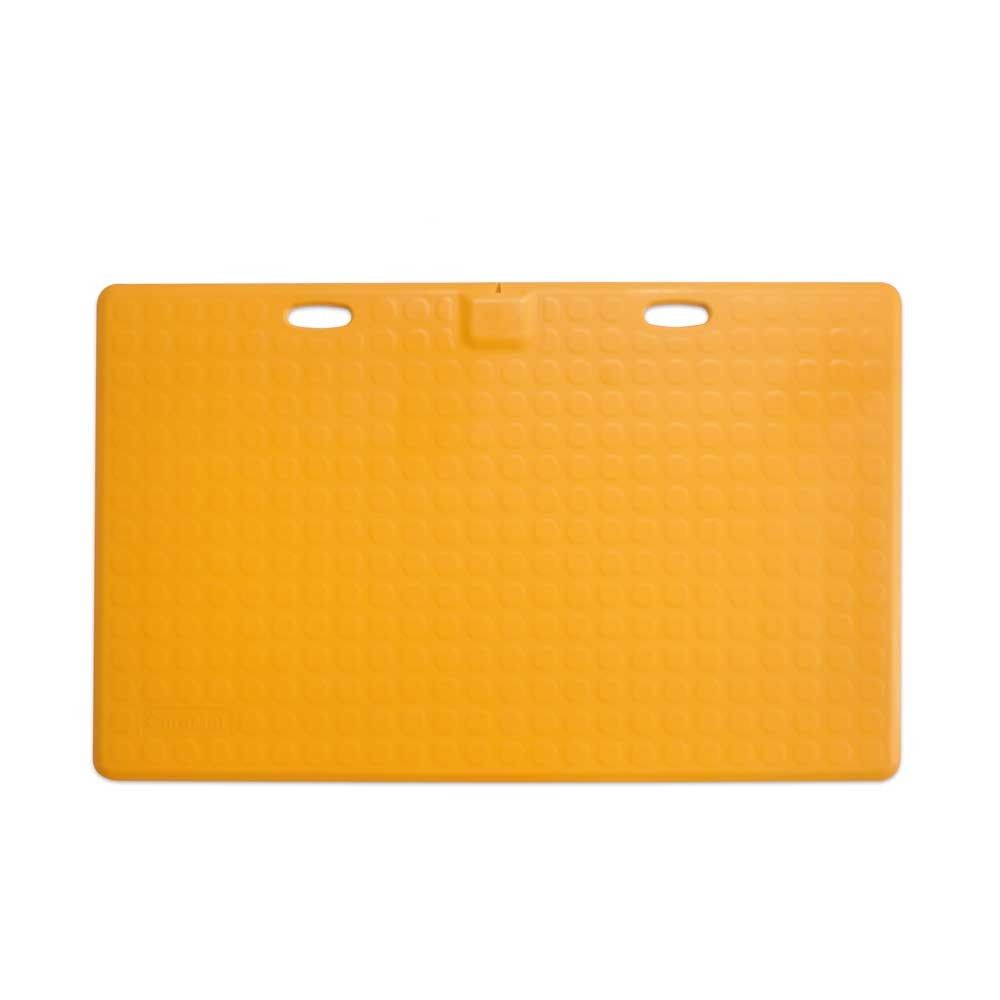 This is how Medical Alert Systems work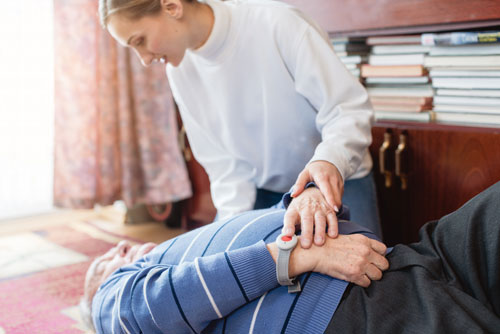 People who are at risk due to age, illness or physical disabilities can use emergency call systems to call for help in critical situations whether during the day or at night.
As a rule, emergency call systems consist of at least two components. The transmitter is usually operated by pressing the emergency button. It can be worn on a ribbon around the neck. Bracelets are also available. The transmitter is always at hand, no matter where you are. Even in the event of a fall or in a similar predicament, it remains securely on the body and therefore within reach. If a person presses the emergency call button, it triggers the receiver and, depending on the type and settings of the emergency call system, sets a chain of events in motion:
One-button operation activates a device such as a lamp or a fan from a distance.

A mobile bell sounds and informs the user that the call for help was released.

A flashlight flares up and, as a visual signal, attracts the attention of helpers.

An acoustic signal signals the need for help to other people.

With so-called home emergency call systems, the connection to the emergency call center of a home emergency call service provider is established via a base and an emergency call is made. The employee who takes the call informs an ambulance service, relatives or the police or sends his own employees over to help.
Properties of the Devices
When you buy modern emergency call systems, you don't have to worry about laying cables. The devices use wireless transmission of the signal - the portable devices allow you to move around. The transmitters also have a range of up to 200 meters and can usually be used across different rooms. This is how the emergency call systems also work if you and your relatives are in different places in the house or apartment - for example in the kitchen and bedroom. It is even possible to stay in the garden or on the balcony. The so-called ringer gongs are available as socket radio gong or mobile, freely positionable signal ringer gong. In addition, various components are available as a practical care call set: wristband transmitter and socket radio gong are already coordinated with one another in this package.
Sensor Mats as safety in Case of a Fall
Sensor mats are a special form of medical alert systems. They are also known as wireless safety mats. They are used for safety monitoring of people who are acutely at risk of falling or, for example, demented people - often in old people's or nursing homes. The pressure-sensitive mats made of robust and durable polyurethane are placed in front of a resident's bed. A care call system connected to the mat is activated by stepping or falling thanks to a fall sensor. Help is quickly on hand if you fall out of bed. With demented, restless patients, for example, the sensor mats can prevent them from running away in the middle of the night and then wandering helplessly through the area.
Do you have a question about our wireless safety mats or another product in the emergency call systems category? Then feel free to contact us using our form!
At Medicalcorner24® you can buy modern emergency call systems - quickly and easily via our online shop. Here we also offer you filled first aid bags and first aid kits so that you are well equipped for a possible emergency. Buy medical alert systems now!