Arm Bandages & Elbow Bandages
An elbow bandage relieves the elbow joint and can be worn during sports activities, e.g. to counter issues like the golf elbow.
An arm bandage for the forearm stabilizes the limb and makes movement easier e.g.when suffering from previous injuries or tennis elbow. The arm bandage supports the healing process and makes activities at work, in sports or everyday life easier. Read on here at the end of this page.
...


The benefits of arm braces from Medicalcorner24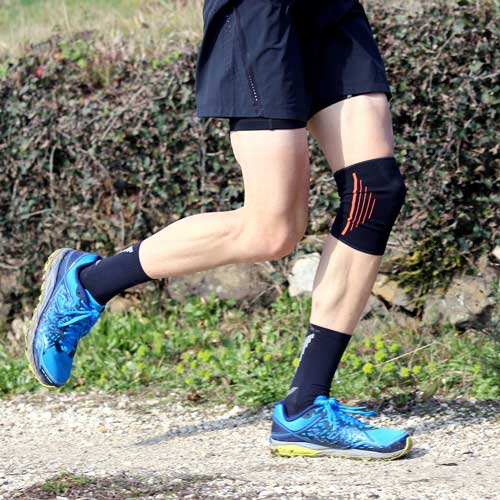 Our range consists of various arm braces for different arm joints. These are made of high-quality material. We offer both compression braces for stabilization and orthoses for immobilization.
Arm and elbow braces can alleviate symptoms and causes of common conditions such as golfer's elbow or tennis elbow. Arm braces provide many benefits for various other joint problems, which are often caused by overuse.
When experiencing pain in the arm joints, a doctor, orthopedist, or physiotherapist often prescribes an arm brace for symptom reduction and faster healing. Thanks to their high-quality construction and special anatomical design, these aids are comfortable to wear. Buy an arm brace now!
These are the advantages of wearing an arm brace:
Braces stimulate blood circulation.

They support the recovery process.

Pain is reduced.

They activate the muscles.

They help prevent overuse injuries.

Orthoses immobilize joints after injuries for faster healing.
When is an arm brace needed?
An arm brace for the forearm is used to relieve tissue stress in cases of irritation at the lateral epicondyle of the humerus. Such irritation is also referred to as a tennis elbow. An elbow brace for the forearm, upper arm, or lower arm is equipped with individually adjustable clamps or pads, which relieve the muscle attachments around the elbow and forearm through targeted pressure. A "tennis elbow brace" with epicondylitis clamps compresses and protects the affected tissue without exerting pressure on the ulna.
Braces with Velcro fasteners are particularly easy to use. The different sizes in our range ensure an excellent fit and a comfortable feeling when worn. Give your joints some relief for sprains, swelling, stress pain, and inflammation - by stabilizing or temporarily immobilizing, you provide your body with the rest it needs for joint healing. Buy arm braces now!
What are braces?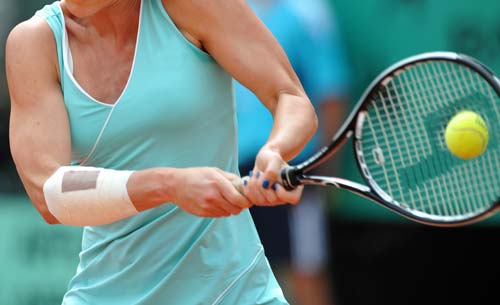 An arm brace for the forearm provides relief during movement when pain is felt due to overuse and pre-existing damage. It also facilitates activities in work, sports, leisure, and daily life, just like the elbow brace.
In the case of golfer's elbow or medial epicondylitis, the tendon attachments in the medial epicondyle of the humerus are irritated. Here, an elbow brace or golfer's elbow strap is often used. It supports the elbow joint and relieves pain commonly caused by incorrect technique during activities such as golf. It's optimal for your joint health and faster recovery!
Braces for shoulder, wrist, and upper arm
Medicalcorner24® also offers a wide range of braces for the shoulder, wrist, and upper arm. These are frequently used for immobilization after injuries and surgical procedures. They also promote quick recovery in cases of overuse and strain.
Buy arm braces and other aids at Medicalcorner24®
The range of arm and elbow braces is continuously expanding. We are happy to assist with any questions you may have. At Medicalcorner24®, you will find a wide selection of prostheses, braces, orthoses, and other supportive materials for the well-being of your joints, as well as many other supportive aids for your health.
Among other things, our range includes: