Incontinence Pads - Absorbent and Skin-friendly
Incontinence pads are among the most commonly used incontinence aids. They are used in hospitals and in care as well as in private use. Medicalcorner24's pads and inlays are anatomically shaped, made of absorbent cellulose and are very skin-friendly. Both types of incontinence protection are offered in different sizes and suction strengths, for light to severe urinary incontinence and sometimes also fecal incontinence. Incontinence pads are among the smallest incontinence products. They are also extremely absorbent - for discreet and at the same time safe protection in everyday life.
Benefit from these advantages of your Medicalcorner24® medical supply store:
fast and reliable delivery

high quality incontinence material at affordable prices
reliable tools for men and women

choice of different shapes, sizes and suction strengths
Buy incontinence pads now! Would you like to find out more about the different types and ways of using incontinence pads? Read on here at the end of this page.
...


Which Incontinence Pad Strength Fits Which Incontinence?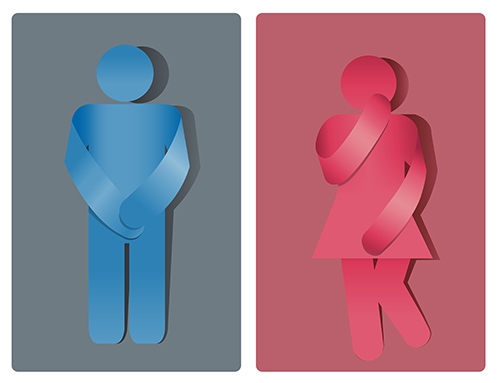 For the care of incontinence or bladder weakness, there are various aids, from which you can choose depending on the severity of the bladder incontinence and / or fecal incontinence. Absorbent incontinence products are used particularly frequently. These immediately absorb the unintentional excretion into the absorbent core. Depending on the severity of the bladder weakness, different incontinence pads are available to help you get on with everyday life in a protected and carefree manner. Incontinence pads and inlays are available in various designs and sizes as well as with different suction strengths for men and women and offer a discreet solution for incontinence care. Find out more now or buy incontinence pads directly at Medicalcorner24®!
Severity of the Urinary Incontinence
In order to select the right incontinence pads or incontinence inlays, you must first determine the severity of the urinary incontinence. The following quantities can be used as guidelines:
| Classification | Amount of Urine Leakage | Recommended Absorbency of the Incontinence Material |
| --- | --- | --- |
| Light Incontinence | maximum 100 ml (often only a few drops) | at least 150 ml & maximum 300 ml |
| Medium Incontinence | 100 to 200 ml | at least 300 ml & maximum 700 ml |
| Severe Incontinence | 200 to 300 ml | at least 1000 ml |
| Severe incontinence | more than 300 ml (constant uncontrolled emptying of the bladder) | at least 1500 ml |
At Medicalcorner24® you will find templates for all degrees of urinary incontinence. The incontinence pads offered can be worn both in everyday life and by bedridden people, for example as protection after surgery or in general care needs. The body-hugging fit ensures maximum comfort, while soft rubber cuffs offer additional protection against leaks in models for more severe incontinence. Incontinence pads have an absorbent core that absorbs unpleasant odors. In the case of severe or very severe incontinence, incontinence pads are usually the best choice.
Difference Between Incontinence Pads and Incontinence Inlays
Incontinence inlays can be fixed in the panties or underpants with adhesive strips, similar to sanitary napkins. The inlays offered offer a capacity for mild to severe urinary incontinence.
Incontinence pads are larger than the inlays and, thanks to their rubber cuffs with leakage protection, are particularly suitable for bedridden people or for very strong urinary and fecal incontinence. To prevent the incontinence pads from slipping, we recommend using net pants or similar fixation pants. You can find these in our range of incontinence pants and briefs.
Incontinence Inlays for Men and Women
Incontinence pads are available for both men and women. While many of our incontinence products are unisex designs, we also offer models that are specifically tailored to the female or male anatomy.
Although many people think that incontinence affects women almost exclusively, it is a myth. Women are anatomically conditioned and are more affected by previous births, but men also often have problems with urge incontinence and the like. In Germany, around 11% of men are incontinent. For this reason, Medicalcorner24 offers you special incontinence products for men.
Tips for Wearing Incontinence Inlays
Anyone who lives with incontinence should pay particular attention to personal hygiene in the intimate area. The surface of the skin in the crotch area is sensitive and can be irritated by the excretions in the absorbent pad if it is changed too seldom and the skin is cleaned too seldom. In addition, the correct application of the incontinence pad is important for a comfortable fit and the health and safety of the wearer. How to wear the incontinence pad correctly:
If possible, do not touch the inside of the inlay.
Put the insert on from the front, remove it from the back to change it.
Change the inlay according to the suction power or as required (at least every three to four hours).
Incontinence pads and inlays can also be worn for longer periods of time at night to ensure a healthy sleep rhythm. Similar to a panty liner, you also focus on a good feeling on the skin with the insole for incontinence care. If this is no longer the case, it is often an indication that the maximum suction power has been reached through the loss of urine - in this case the insert should be changed as soon as possible.
Coughing, sneezing, laughing - these things can increase the leakage of urine if you have incontinence. Incontinence pads and incontinence inlays offer discretion and secure protection in one. Alternatively, aids such as diaper pants and diapers for adults can also be used. Buy incontinence articles now at Medicalcorner24®!
Extra Protection for the Night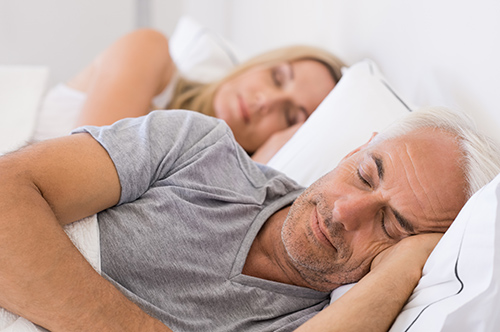 So that you feel comfortable and well protected even during the night, we offer you incontinence bed protectors, with which you are additionally protected. Such mattress protectors are pulled over the bed and serve to absorb moisture and wetness in the event that urine flows past the incontinence pad or inlay. Medicalcorner24® offers you the protective sheets both as disposable protection and as washable reusable products.
Order Incontinence Pads in Different Sizes & Suction Forces at Medicalcorner24®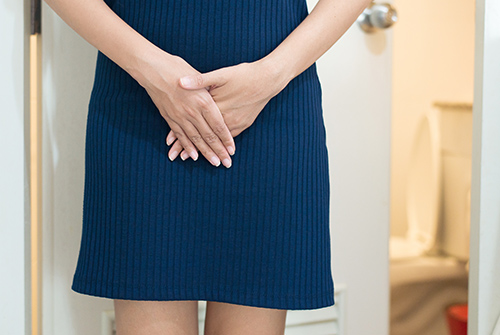 Incontinence pads from Medicalcorner24® are always kept as thin as the drinking strength allows and thus offer the best possible wearing comfort. In addition, the deposits in our shop are:
reliable & safe

skin-friendly & anatomically shaped

neutralizing against unpleasant odors
medical products from well-known manufacturers

dermatologically tested

available in different versions depending on the degree of severity - suitable for your needs
With the incontinence pads and inlays, you or your patients get a better quality of life and go through everyday life more confidently. The superabsorbent in the core of the inlays converts liquid into gel. The absorption capacity of this absorbent core varies from product to product. When placing your order, make sure that you are ordering the correct gradation and size. In this way you can be sure that there is no rewetting and that the insert fits properly - for a pleasant, dry feeling. Buy incontinence pads now!