Incontinence Products for Men for Day and Night
Incontinence is not uncommon for both men and women. However, with the right product this is not a problem. With mild or severe incontinence, there are various incontinence products for men to make everyday life easier. The incontinence pads from Medicalcorner24® offer:
comfortable to wear

safe, discreet protection
very good skin tolerance

different strengths
These aids are specially adapted to the body shape and needs of men. Buy incontinence products for men now! Read on here at the end of this page.
...


The Different Incontinence Products for Men
Incontinence products for men offer reliable protection for mild to moderate bladder weakness in old age or after operations, such as on the prostate. The incontinence products for men are very discreet so that everyday life can go on carefree.
For the best possible comfort, these are available in our online shop in various suction strengths. Droplets are collected to give the wearer a comfortable and secure feeling of protection throughout the day.
Inlays for Mild to Moderate Bladder Weakness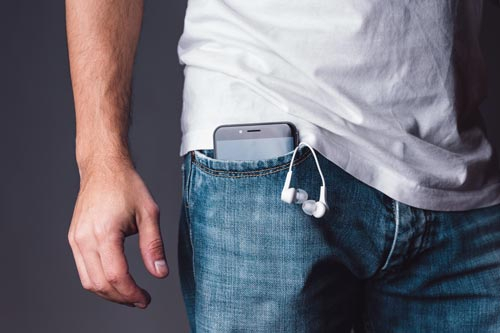 Inlays are particularly suitable for mild urinary incontinence, as they are barely noticeable to the wearer and still offer good protection. There are different sizes so that the inlays also fit the man's body perfectly. Similar to a sanitary napkin, the inserts are simply placed and fixed in the underpants. The special incontinence pads for men are more based on the male anatomy than the unisex version and thus ensure a good hold.
Incontinence Pads as an Alternative to Classic Inlays
Incontinence pads do not have a fixation option in the form of adhesive wings or adhesive strips to ensure hold. They can therefore be worn with normal underwear. In order to seal liquids securely and thus avoid odors due to the loss of urine, it is best to combine the templates with mesh pants or fixation pants. The strength of incontinence products for men is measured in droplets.
The advantage of the men's pads compared to classic pads is the strong absorptive power. The templates offer protection and comfort and can be worn both with pronounced urinary incontinence and with stool continence.
Mattress Protectors and Sheets for Incontinence
For protection at night or for bedridden patients, especially absorbent mattress covers and absorbent pads help. Liquids are safely absorbed and do not run, so that the mattress stays dry.
However, these should be changed every day. This protects the patient's skin and the beds. If incontinence only occurs at night or if additional protection is required at night, pads and sheets are a good solution.
More Incontinence Systems for Men
If the incontinence is severe, we recommend using an incontinence system or incontinence pants instead of a drip catcher. With this system, the urine is collected externally in a bottle and not in a type of diaper.
In the case of very severe urinary incontinence, condom urinals in combination with a leg bag are recommended. It encloses the penis in a watertight manner and directs the urine into the connected urine bag. This method is also used in aviation.
Urine bottles are suitable for people with limited mobility. They are usually attached to a bracket next to the sofa or bed and can be used when you need to urinate without having to get up. Then they are tightly sealed and can be emptied.
Buy Incontinence Products for Men at Medicalcorner24®
In our Medicalcorner24® online shop we offer you various incontinence products for men. We also carry pessaries and medical catheters.
Depending on the thickness, inserts, templates or other incontinence systems or incontinence materials are suitable. The incontinence articles from Medicalcorner24® ensure discreet wear and a comfortable feeling in everyday life as well as at night. Buy incontinence products for men now!