Hot Water Bottles
Hot water bottles are available in diverse shapes, sizes and colours. The selection includes classic hot water bottles as well as neck warmers or feet warmers and special hot water bottles in cute animal shapes for children. Read on now at the end of this page.
...


Buy Hot Water Bottles Cheaply and Experience Pleasant Warmth
For tensions, back pain, or various pains in different parts of the body, the warming bottle is a proven helper. That's why hot water bottles have proven to be inexpensive but effective aids for pain and heat therapy. The application of TÜV-tested hot water bottles is simple and safe - here in the shop, you will find hot water bottles with covers to suit every taste.
Note: Caution, a hot water bottle filled with hot water can reach a very high surface temperature that only decreases slowly. Even models suitable for the microwave or oven can initially be so hot that burns can occur upon contact with the skin. To prevent injuries, hot water bottles with covers should be used.
Here in the shop, you can buy covers as well as hot water bottles cheaply in various sizes and variations. Order hot water bottles cheaply now at Medicalcorner24®!
What is a Hot Water Bottle Used for?
Heat for relaxation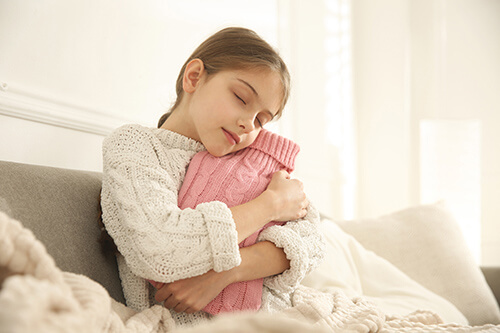 When stressed or strained at work or school, muscles can become tense and hardened in adults or children. A hot water bottle can help relieve tension and provide relaxation for the whole body. In general, snuggling up with a hot water bottle on the sofa increases well-being because the warmth signals the body that it's time to relax.
Heat against pain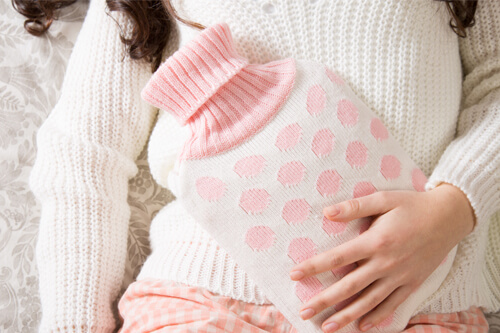 Hot water bottles can work wonders for various types of pain. Whether it's stomachaches and bloating or muscle pain, the relaxing effect of direct heat application stimulates blood circulation and reduces pain perception. For example, if your neck is stiff and sore after a long day at the office, simply use a specially shaped neck hot water bottle and relax on the sofa.
Heat against cold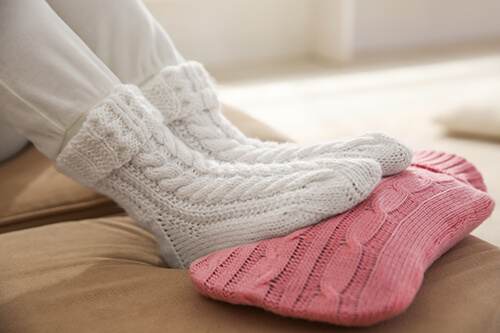 In the cold season, hands and feet can quickly become cold. When it's damp and cold, the chill reaches into the limbs. A nice hot water bottle counteracts the cold, displaces it, and brings pleasant warmth to the body. It is also an ideal foot warmer - simply place your feet on a hot water bottle like on a heating pad while sitting. And if the winter nights are particularly cold or even if the heating fails, just take the hot water bottle with a cover to bed.
Hot Water Bottles as Inexpensive Aids for Heat Therapy
Hot water bottles have proven to be practical and versatile helpers in heat therapy. Heat can relieve tension, loosen muscles, and alleviate pain as the heat effect prevents the affected tissue from transmitting pain signals.
The application of heat promotes blood circulation in the affected body parts. This allows for quick relief of painful tension, resulting in a reduction in pain in a short period of time. Heat is a basic human need, which is why using a hot water bottle improves overall well-being - an important factor in the treatment of numerous problems such as:
abdominal cramps

stomachaches

menstrual discomfort
tension, e.g., in the neck

shoulder pain

sore throat
muscle soreness

back pain

sore legs
Discover our alternatives for heat therapy:
Step-by-step Guide: Properly Filling a Hot Water Bottle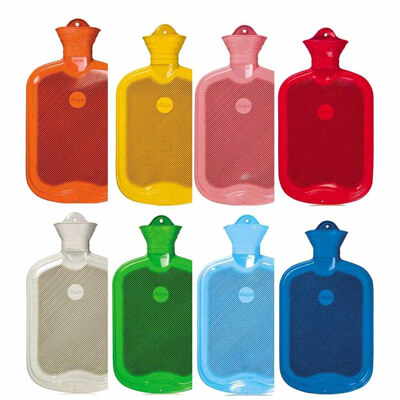 When filling a hot water bottle, caution is always required. Pouring hot water into the bottle can be a bit challenging at first.
Follow these six steps to fill your hot water bottle safely:
The water should be hot but not boiling vigorously. When heating the water, wait for a moment before starting to fill the bottle. The ideal water temperature is 40 to 47 degrees Celsius.
Fill the bottle: Fill the hot water bottle three-quarters full. Be careful not to burn yourself with the hot steam.
Gently squeeze out the remaining air from the container.
Make sure the screw cap is tightly closed and no water leaks out.
Use a hot water bottle with a cover to avoid scalds.
Place the bottle on the desired body part. Avoid direct skin contact. Use a towel if you don't have a suitable hot water bottle cover at hand.
Hot Water Bottles with Covers in Various Shapes and Forms
In addition to the classic, flat, and rather rectangular shape of a hot water bottle, there is a wide selection of different body and bed warmers available with various shapes. You can buy hot water bottles cheaply in this shop, which are designed to fit specific body parts. Here is an overview of the different shapes and variations of hot water bottles.
Neck Warmers with a Perfect Fit for the Neck
The neck warmer is elongated and curved in the shape of a horseshoe. As a result, the neck warmer fits the shape of the neck and shoulders optimally. This has the advantage that the pillow can be worn similar to a scarf. The hot water bottle provides warmth to the neck and shoulder area and relieves tension. Furthermore, it can be easily integrated into everyday life because the hands are free, and the neck warmer stays in place on its own.
Cute Hot Water Bottles with Motifs for Children
Specially designed for children and babies, our selection of cute children's hot water bottles is an alternative to the classic hot water bottle. The fleece covers are washable and have velcro fasteners at the back for easy removal of the hot water bottle. They are embroidered with adorable animal motifs or fantasy images or designed to have the head of a cuddly toy peeking out from a wide garment.
It is especially important to ensure that the bed warmers are not too hot for children. Therefore, a reduced capacity of one liter is particularly suitable. Children particularly enjoy using these hot water bottles for cuddling and falling asleep.
Cute Hot Water Bottles in the Shape of Stuffed Animals
These cute little animals are plush stuffed animals with integrated natural rubber hot water bottles. The heat containers can be easily removed and filled - the plush or fabric animals are washable. Children can warm themselves and play with the cuddly hot water bottles. When needed, the new little friend helps relieve stomachaches or other pains. The hot water bottles in the shape of teddy bears, rabbits, sheep, or fantasy animals are also popular among many adults.
Funny Hot Water Bottles for Adults
In addition to classic models, there is now a wide selection of funny hot water bottles with patterns or designs that mainly appeal to adults.
Cozy Foot Warmers for Cold Floors and Seasons
Extremely practical are the foot warmers from our range. Worn like slippers, these practical heat sources ensure optimal heat distribution and warm each foot separately up to the ankle.
Eco-friendly Natural Rubber Hot Water Bottles
For the classic natural rubber hot water bottles, it is essential to use a cover. Direct contact with the skin should be avoided to prevent scalds or burns. Simply use a hot water bottle with a fleece cover or a cozy knitted cover to avoid direct skin contact at high temperatures. Thicker covers also provide better heat regulation.
Buy Hot Water Bottles and Other Products for Heat Therapy
The hot water bottle is a loyal companion during the cold winter and on sick days. The range of Medicalcorner24® includes hot water bottles with covers or without them, made from different materials and in various shapes. You will also find other heat products and aids for temperature therapy in our online shop. We offer products from these categories: