Oils
The selection includes massage oils suitable as lubricant during massage treatments. Warming and vitalising massage oils keep skin and muscles smooth and help reducing overstrain symptoms. The available products are ideal for athletes. Read on here at the end of this page.
...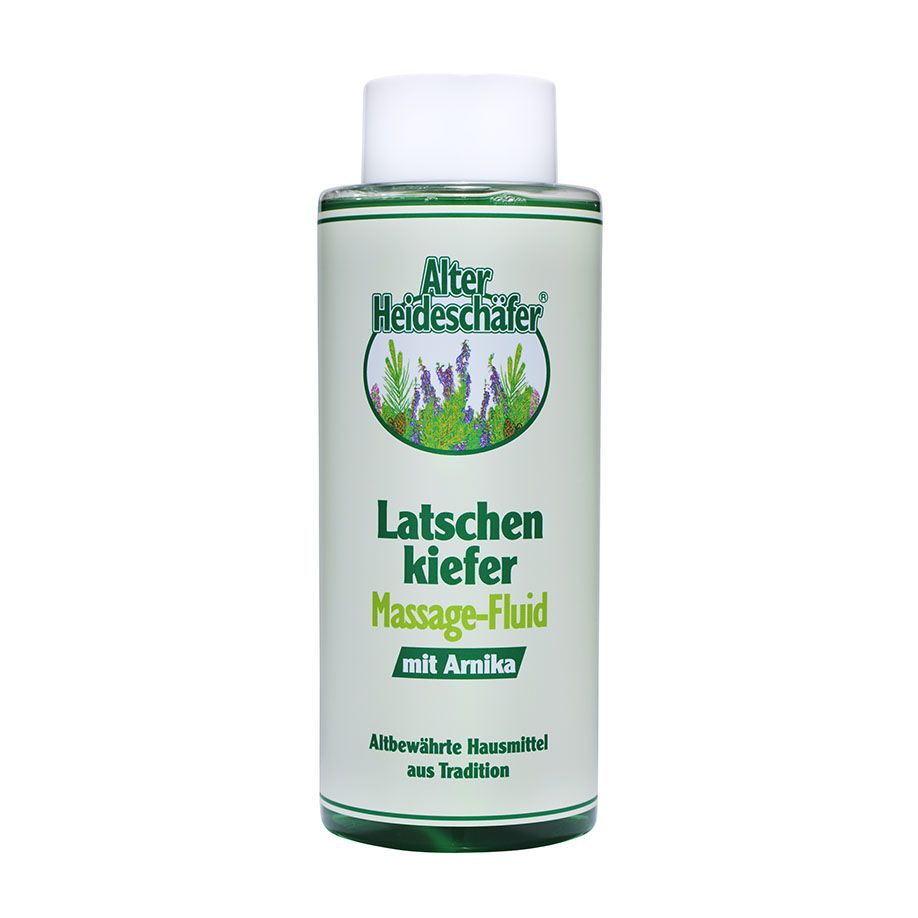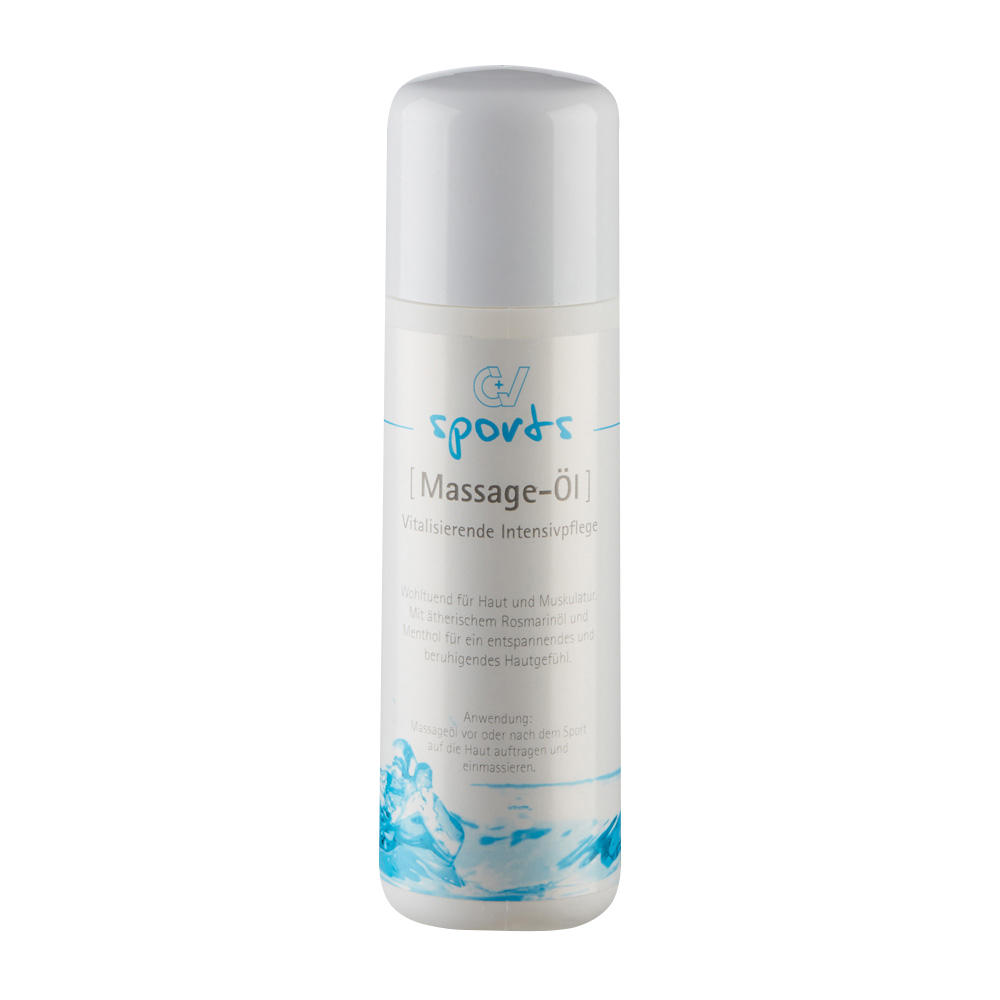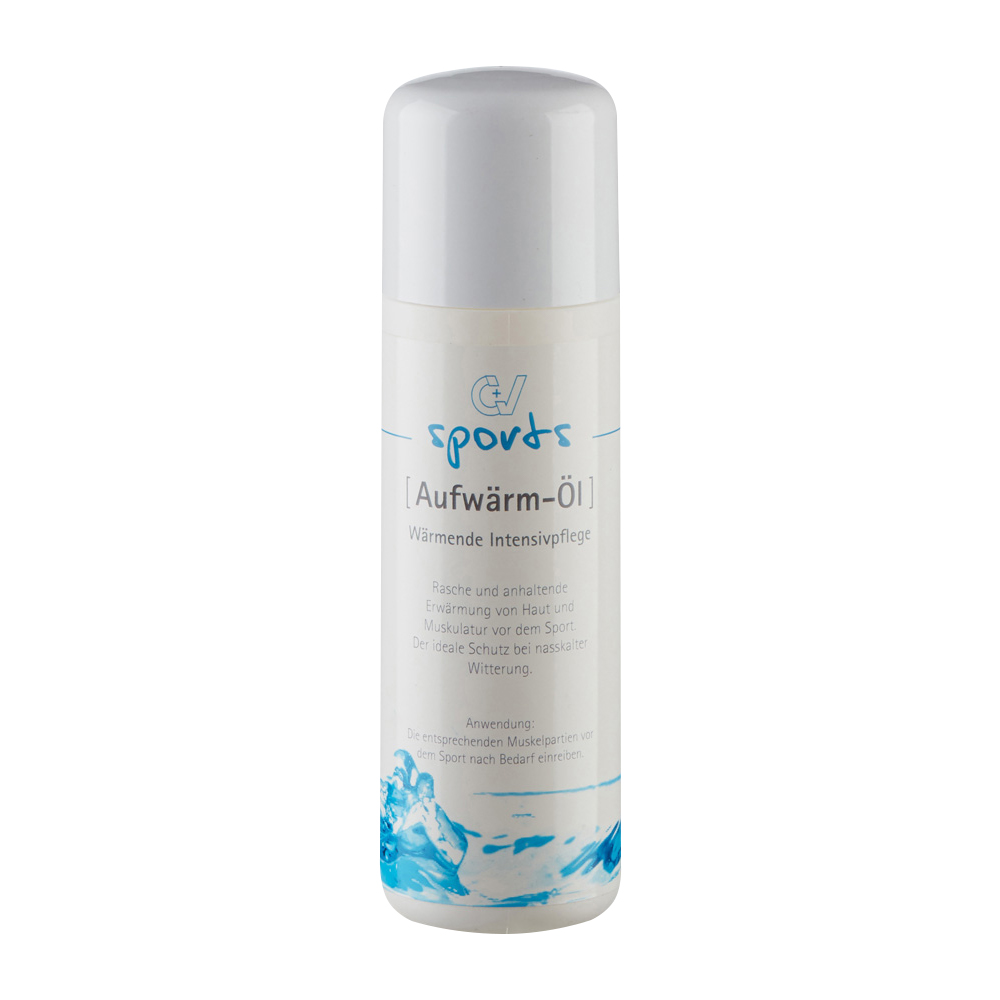 Massage Oil Benefits for the Skin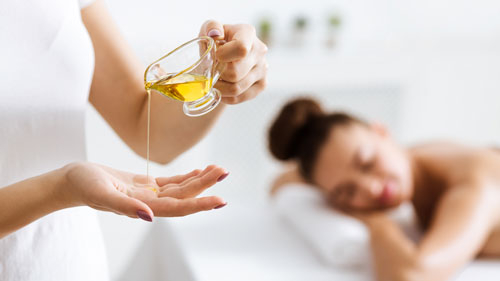 Massage oils primarily serve as lubricants during massages to protect the client's skin and create a comfortable friction-free feeling. The oil helps reduce the resistance between hands or massage devices and the skin. Hands or devices glide smoothly over the skin surface without causing any unpleasant pulling sensation. Additionally, massage oil provides ample moisture and nourishes the epidermis with nutrients or vitamins added to the oil. The moisturizing composition of the oil promotes soft and nourished skin.
Massage Oil – Sports and Therapy Supplies
The range includes massage oils for relaxation, revitalization, and intensive warming care. Athletes particularly appreciate the effects of massage oils. Warming massage oils can be applied before exercise to help retain muscle heat and keep the muscles warm for an extended period, even in wet and cold weather. After exercise, revitalizing massage oils help relax the muscles. Ensure that you do not use massage oil before using supportive physio tape as it may not adhere properly. Improve your performance and buy massage oil affordably now!
Various Types of Massage Oils – Relaxing to Versatile
Massage oils and body oils are available in different variants and used for various purposes. When choosing the type of massage oil, consider that the ingredients can have different effects on the body. They are mostly based on various plant oils such as sesame oil, argan oil, almond oil, avocado oil, or jojoba oil. Consequently, the scent of the body oils can also vary. Here is an overview of the different massage oils: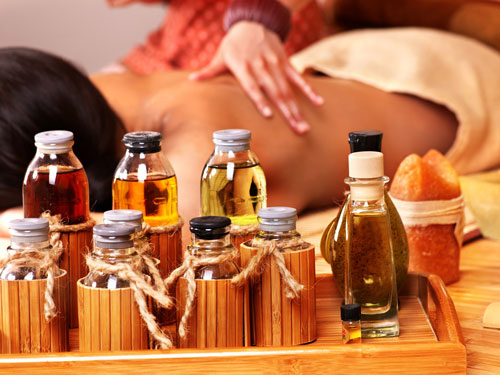 Base Body Oil – Skin care oil, usually applied with self-massage, for example during pregnancy

Baby Oil – Particularly mild oil for sensitive skin, suitable for infants, newborns, and adults

Erotic Massage Oil – Water or silicone-based oil that does not absorb quickly and is skin-friendly

Herbal or Aroma Oil – Massage oil with essential oils, composed of base oils blended with extracts, herbs, or flavors such as St. John's wort, providing the skin with nutrients, also known as Ayurvedic oil
In addition, specific active ingredients in different massage oils create a warming effect. The warming massage oils are particularly suitable for relaxing the muscles and improving circulation. The essential oils they contain produce a warming effect when massaged into the skin. Furthermore, our online shop also offers revitalizing massage oils. Purchase the suitable massage oil for you and enjoy a relaxing massage!
Skin-Friendly Massage Oils
Our massage oils are especially skin-friendly. In particular, our herbal-infused massage oils help with muscle and joint pain, alleviate fatigue, and have a relaxing and circulation-promoting effect. Moreover, they provide excellent grip, are long-lasting, and of high quality.
The offered massage oils comply with cosmetic regulations and have been dermatologically tested. However, please note that the offered massage oils are intended exclusively for external use and should be kept out of the reach of children. Avoid contact with mucous membranes or clothing.
Ensure a highly relaxing and pleasant massage that also nourishes your skin with the massage oil from Medicalcorner24®. Buy massage oil now!
Buy Massage Oil and Other Therapy Products Affordably at Medicalcorner24®
Whether for professional therapy use or households, Medicalcorner24® is your reliable supplier for high-quality therapy products of all kinds. In addition to massage oils, our online shop offers other premium products: