Ultrasonic Cleaners
The available ultrasonic cleaners cover the professional demand of medical institutions, laboratories, medical and dental practices, tattoo studios, beauty parlours or jewellers.
Ultrasonic cleaners are devices that utilise ultrasound for thorough cleaning of medical instruments. Other than medical instruments, component parts of mechanical devices, cutting tools, tattoo needles or glasses can also be cleaned in an ultrasonic bath. The selection includes different devices for ultrasonic cleaning in various sizes and variations. E.g. depending on the model, different options for cleaning and time settings.
The assortment is constantly being expanded. For further questions regarding the ultrasonic cleaners, please contact our friendly service team. Read on now at the end of this page.
...


Thorough Cleaning & Sterilization in Ultrasonic Baths
Ultrasonic cleaning is an efficient and fast process for cleaning medical instruments of all kinds, as well as other devices that require intensive disinfection or sterilization, using the combination of sound waves and cleaning agents. The oscillation systems are suitable, for example, for cleaning dentures, glasses, coins, or other objects in an ultrasonic bath filled with disinfection agents in households. In the medical field, drills, cutters, impression trays, or prostheses are cleaned in ultrasonic baths using special cleaners.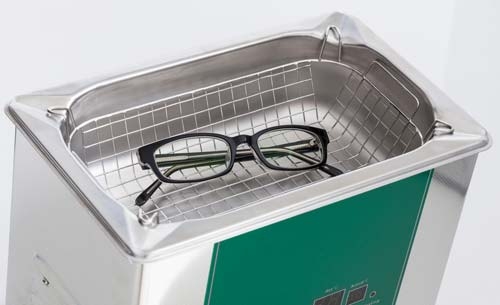 In ultrasonic baths, even hard-to-reach areas such as indentations and cavities are thoroughly and hygienically cleaned. There is no abrasion or material wear. A long lifespan of the cleaned instruments is ensured. In addition, ultrasonic cleaning in ultrasonic baths eliminates the aerosolization of dead organisms and other organic residues.
With ultrasonic baths from Medicalcorner24®, the required exposure time of disinfectants can be reduced. For even more efficient disinfection and sterilization of your devices, buy ultrasonic cleaners online now!
Cleaning with Ultrasonic - We Offer Ultrasonic Baths and Useful Accessories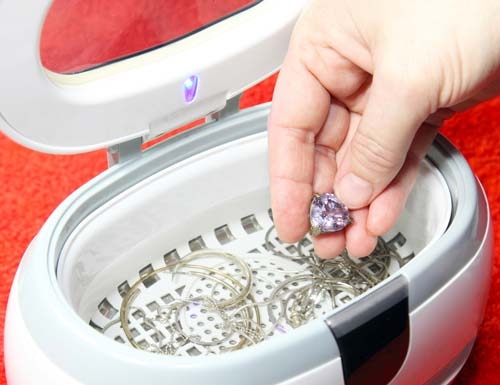 In the online shop of Medicalcorner24®, you will find various electric ultrasonic cleaner models from well-known manufacturers with different tank volumes, time settings, as well as different temperature and cleaning frequencies. In addition to models with 3 or 3.5-liter capacity, you can also buy ultrasonic cleaning devices that offer 0.5-liter oscillation baths for cleaning small objects.
Compact ultrasonic baths with or without lids are frequently used in tattoo or cosmetic studios to clean needles, scissors, or other tools. The offered ultrasonic devices have tanks made of robust and resistant materials such as stainless steel. The devices themselves are also easy to clean.
Depending on the ultrasonic cleaning device, various cleaning modes can be set. For example, you have access to program automations for removing stubborn deposits such as plaster or cement residues. We also offer ultrasonic baths with four-phase cleaning, which perform degassing, pre-cleaning, fine cleaning, and surface finishing sequentially.
All devices are easy to use. However, before use, it is recommended to read the user manual to ensure which instruments and objects are unsuitable for ultrasonic cleaning.
Ultrasonic baths from our shop are characterized by their convenient application and excellent cleaning results – order ultrasonic cleaners online now!
Appropriate Liquids for Cleaning in Ultrasonic Baths
Various liquids can be used for the ultrasonic bath:
Distilled Water (Aqua Dest) or deionized water (Aqua Bidest) is suitable for all ultrasonic cleaning. It is demineralized and does not cause any lime deposits or abrasions.

For a stronger cleaning effect, regular dish soap can be added to the water.

When cleaning hygiene items such as dentures and prostheses, or medical instruments such as scalpels or stethoscopes, special ultrasonic cleaning liquids or concentrates are recommended. These can also remove heavy soiling.

Highly concentrated pharmaceutical isopropyl alcohol in concentrations of 70% or 99.9% is also capable of dissolving stubborn grease or dirt deposits. However, isopropyl alcohol should only be used to clean alcohol-resistant materials.
Tip: Depending on the ultrasonic cleaning liquid or concentrate, it is always advisable to check whether the object to be cleaned is compatible with the respective substance before use.
Buy Ultrasonic Cleaners at Medicalcorner24
At Medicalcorner24®, you will find a wide range of powerful disinfection and sterilization products. Our range of ultrasonic baths is constantly expanding and is complemented by the following products: