Instrument Disinfection
The assortment includes products for instrument disinfection in different concentrations and charges. Universal cleaners for endoscopes, surgical tools and other instruments are available as well as special cleaning solutions e.g. for metals, glass or plastics or cleaning enhancers, rinse agents or softeners.
The selection includes liquid cleaners for manual or automatic instrument disinfection as well as granulates and powders. Read on here at the end of this page.
...


Instrument Disinfectants for Professional Use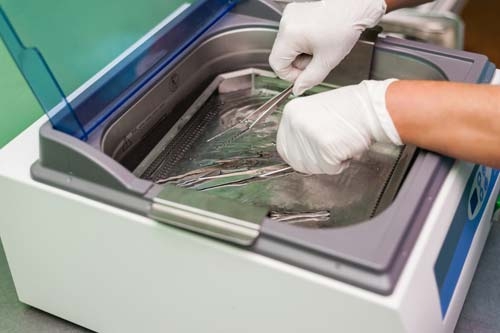 Instrument disinfection is an essential part of daily work in hospitals, laboratories, and other medical facilities. Disinfecting surgical instruments and other equipment provides the best protection against harmful viruses and bacteria. We offer disinfectants with high effectiveness against bacteria, including MRSA, TbB, and mycobacteria, as well as fungi, spores, enveloped, and non-enveloped viruses. This includes numerous products from reputable manufacturers that are DGHM- or VAH-listed, or found on the IHO Virucidal List.
Our range of instrument cleaners includes universal cleaners for endoscopes, surgical instruments, and other medical devices, as well as specific cleaning solutions for metals, glass, or plastic. In our selection, you will find aldehyde-free and phenol-free concentrates and solutions. The exposure time for instrument disinfection may vary depending on the product. Order instrument disinfectants online at Medicalcorner24® here.
Instrument Disinfectants for Professional Use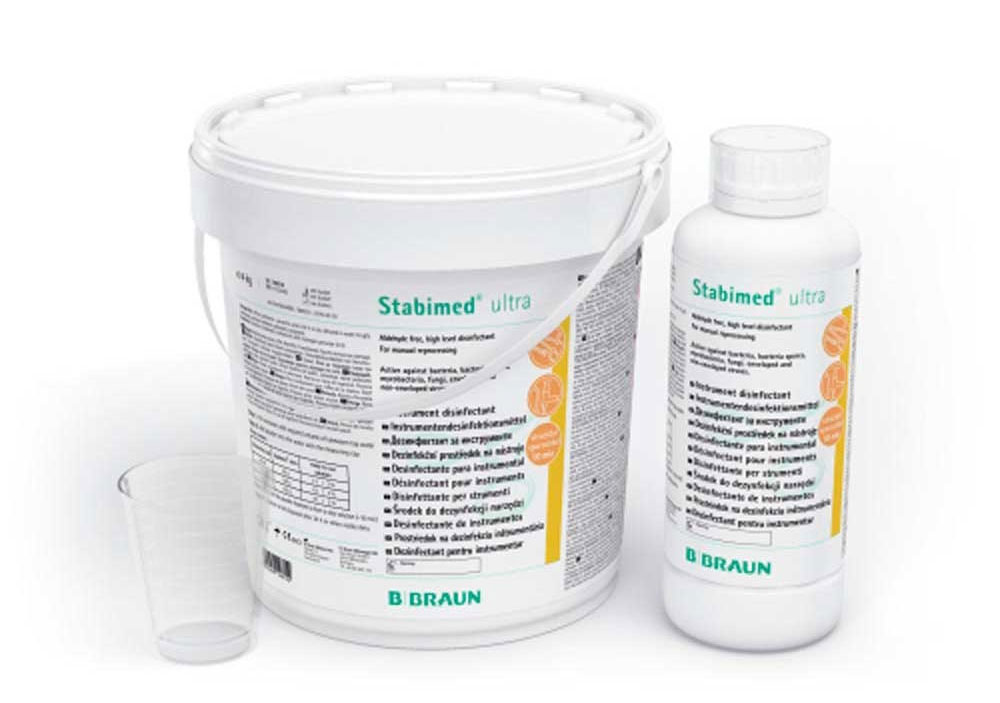 Instrument disinfection can be carried out through immersion in an instrument tray, ultrasound bath, or in a specialized dishwasher, for example. The strength of the disinfectant solution required depends, among other factors, on the nature of the instruments being cleaned.
Used surgical instruments or dental tools require stronger instrument disinfectants compared to the cleaning of electrodes or stethoscopes, which only come into contact with the body surface.
We offer products for instrument disinfection and cleaning of medical devices with different ingredients and modes of action for all common methods.
Various Disinfectants for Instrument Processing
The range of instrument disinfection includes products and preparations for cleaning instruments with high material compatibility in various forms. For example, you will find:
Ready-to-use disinfectant solutions for manual or mechanical instrument processing of thermolabile and thermostable instruments, including the use of a disinfection tray.

Highly effective concentrate for cleaning and degreasing in an ultrasonic bath. We offer aldehyde-based concentrates and amine-containing concentrates.

Instrument milk, which forms a thin protective film for the care and lubrication of movable parts during steam sterilization.

Cleaning enhancers that can be combined with suitable instrument disinfectants.

Neutralizers and rinsing agents used after instrument disinfection.
Order Instrument Disinfectants at a Low Price from Medicalcorner24®
In addition to disinfectants for the fast and gentle processing of medical instruments, you will also find the following in the online shop of Medicalcorner24®: