Heat Plasters - Fast Pain Relief for Muscle and Joint Pain, as well as Tension
Pain and tension in muscles and joints can be effectively treated with heat plasters. These convenient plasters are applied to the affected area of the skin, providing long-lasting warmth. Due to their various sizes adapted to specific body regions, the heat plasters can also be discreetly worn under clothing in daily life. In addition, the products from Medicalcorner24 offer the following advantages:
Various active ingredients

Convenient sizes
Fast relief for pain and tension

Alternative options available in the shop
Do you need help choosing the right product? At the end of this page, we have collected further information about the available products. Buy heat plasters now at Medicalcorner24!
...


Mechanism and Types of Plasters
Heat plasters are ideal for relieving tension and muscle or joint pain through the positive effects of deep and long-lasting heat. The heat is generated by delivering active ingredients to the skin or through a chemical reaction with oxygen. Various mechanisms and types of plasters are distinguished:
Heat Plasters with Capsaicin (Pepper Extract)
Heat plasters with capsaicin are enriched with cayenne pepper extract. This extract has been used for pain therapy for almost a century and stimulates blood circulation. It enables an indirect production of heat on the skin. Additionally, it blocks the transmission of pain signals to the brain.
As early as 1928, heat pads enriched with the extract of hot peppers were introduced. These pads also contained arnica and belladonna, which led to the commonly used acronym ABC. When in contact with the skin, capsaicin releases a pain-mediating neurotransmitter. The treated area initially responds with a sensation of warmth. Subsequently, the treated region becomes less sensitive as the body needs time to reproduce the pain neurotransmitter.
It is advisable to avoid heat plasters with cayenne extract for individuals with sensitive skin or skin injuries, as it may cause unwanted skin irritations. Order heat plasters now!
Self-heating Plasters with Activated Carbon and Iron
The self-heating plasters in our range contain a mixture of iron powder, salt, and activated carbon. When the plaster is opened, a chemical reaction with oxygen occurs, causing the plaster to heat up. The generated heat can reach high temperatures, which is why incorrect application can lead to burns, ranging from redness and blistering to, in severe cases, skin destruction. Therefore, the application should only be done for a short period of time.
Heat Plasters with Pain-Relieving Effect
In addition to traditional heat plasters, our range also includes a variety of pain patches that not only provide heat but also contain pain-relieving ingredients.
Areas of Application for Heat Plasters - Heat or Cold Therapy?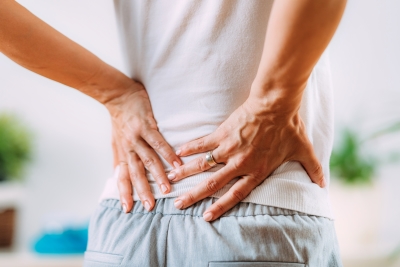 In the context of thermotherapy, pain and tension are specifically treated with the addition of heat or cold. It is important to differentiate between the areas of application and therapies since heat and cold have different effects on body tissue. While cold causes blood vessels to constrict and stops the spread of swelling and bruising, heat relaxes the muscles and increases the supply of oxygen and nutrients to the body tissue.
In general: Cool acute injuries, treat chronic pain with heat. In addition to heat plasters, Medicalcorner24 offers a wide range of products for cooling and warming, which can be used for the following conditions, depending on the injury:
Cold Therapy
Burns

Sprains

Insect bites

Sunburn
Heat Therapy
Back and neck tension

Abdominal cramps

Rheumatic pain

Stiff joints
Depending on the condition, the size of the heat plaster should be chosen based on the body part being treated. For large-area tension in the back, a correspondingly large plaster should be chosen, while localized pain such as in the knee can be treated with smaller patches.
At Medicalcorner24, you can find suitable heat plasters for a variety of applications:
Heat Plasters for the Back and Lumbar Region
For rheumatic conditions, muscle tension, back pain & lumbago
An alternative to painkillers
Ideal sizes for local, specific complaints & widespread pain
Heat Plasters for the Neck and Shoulder
For acute tension, muscle pain & strains in the neck area
Optimized for mobile areas
Can be worn easily under clothing & in everyday life
Heat Plasters for the Lower Abdomen
For relief from menstrual discomfort & cramps
Prevention & treatment of urinary tract infections
Order heat plasters now and treat a variety of complaints!
Application Instructions and Proper Use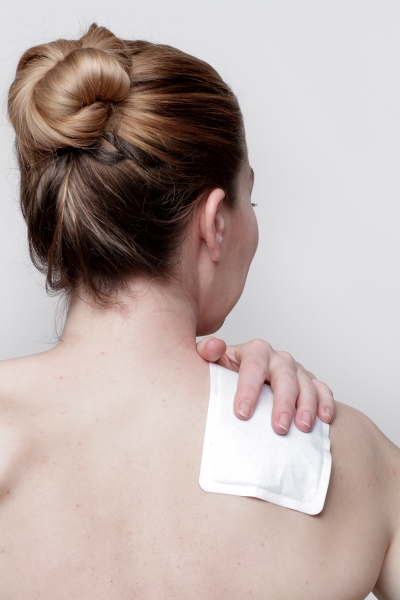 Every man is unique, and accordingly, the shape of the men's insole must also adapt to the wearer's anatomy. Nowadays, there are many forms of insoles available to ensure perfect comfort and ideal discretion.
When should heat plasters not be used?
Heat plasters are considered a popular method for pain relief, as they do not require the ingestion of painkillers. However, there are some situations in which the use of a plaster should be avoided:
In the case of open wounds, bruises, ulcers, diseased skin areas, and mucous membranes

In the presence of initial signs of burns or allergies
In addition, heat therapy with plasters should be avoided in the following individuals:
Individuals with an existing allergy to cayenne pepper or any of the other ingredients (lanolin, latex)

Individuals with limited communication abilities, young children, and those who cannot articulate the sensation of heat

Bedridden and dependent patients who cannot remove the plaster independently

Nursing women should not use heat plasters with pepper extract in the breast area

Individuals with conditions such as diabetes, chronic heart disease, circulatory disorders, or rheumatoid arthritis
Can children use heat plasters?
Growing pains in children and adolescents are not uncommon. They occur most frequently in three- to five-year-olds and eight- to twelve-year-olds and usually affect the muscles on the front of the thighs, calves, and back of the knees. To provide relief in these cases, heat therapy is suitable instead of administering pain medication. It should be noted that heat plasters are generally recommended for children aged 12 and above. For younger children, heat therapy with hot water bottles or cherry pit pillows is recommended. Alternatively, a gentle massage can also provide relief.
What should be considered when using a heat plaster?
Application Duration
The heat plaster should be left on the skin for a maximum of 12 hours
There should be a minimum of 12 hours between applications of new plasters
Do not use heat plasters for longer than three weeks in a row
If no pain relief occurs after seven days, consult your treating physician
Combination with other heat therapies
Avoid additional heat therapy with heat lamps, ointments, compresses, or similar immediately after removing the plaster or during its use
Supplemental heat therapy can further promote uncomfortable increased blood circulation
Handling the Plasters
Heat plasters are intended for external use only and should not come into contact with open wounds or injuries
Do not reheat used plasters in the microwave or oven
To avoid burns, do not apply additional pressure to the plaster by lying on it while sleeping
After using the plaster, wash your hands to prevent the sharp ingredients from coming into contact with your eyes
Practical Alternatives to Heat Plasters
Heat therapy is often chosen as a complementary measure in pain and physiotherapy or when taking medication and injections. Even in everyday life, tension and pain can be effectively relieved with heat. Heat plasters are a good option to achieve the desired effect. However, in some cases, the practical plasters cannot be used, for example, in the case of an allergy. For these situations, Medicalcorner24 offers a range of practical alternatives for heat application. Heating pads, hot water bottles, grain pillows, or hot-cold compresses are also suitable for quick relief and pain reduction in case of tension and cramps.
Buy Heat Plasters and Other Dressings Online
At Medicalcorner24, you will find a range of high-quality plasters and dressings in practical quantities and high quality. Browse through our range and discover other items at affordable prices: