Grabbers and Reaching Assist Tools
Grasping pliers lend a helping hand when bending and stretching get increasingly difficult and painful. A hand gripper supports people with restricted mobility in reaching and picking up a wide variety of objects.
In our online shop you can easily buy the right gripping aid for you. Read more at the end of this page.
...


Who are Grabbers suitable for?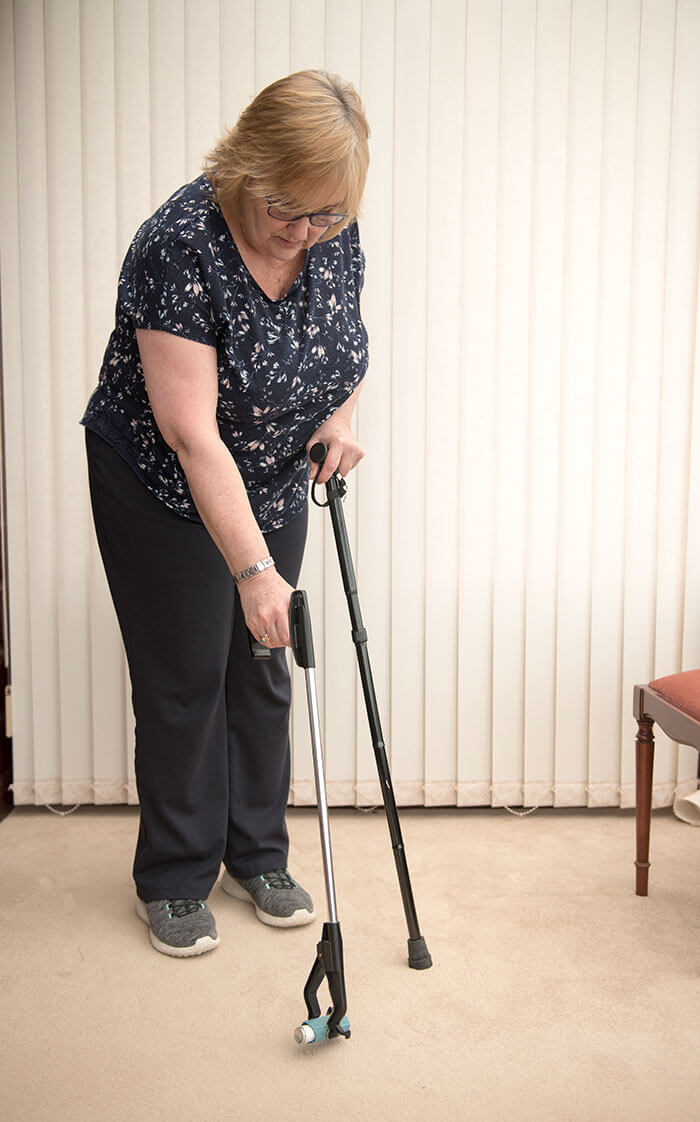 A grabber saves you from having to bend down or stretch painfully. They are therefore particularly suitable for:
people who are restricted in their movement due to age
people who are restricted in their movement due to illness
people who have difficulty or pain with various movements after an operation
people who are in wheelchairs can also use gripping pliers to easily pick up objects that are higher up or, for example, to pick up their shoes from the floor
In addition, a gripper arm is used for those who have little strength in their hands or who have limited finger or hand function. A gripping claw is a valuable aid in everyday life for people in every situation.
Buying a Grabber - which one is right for me?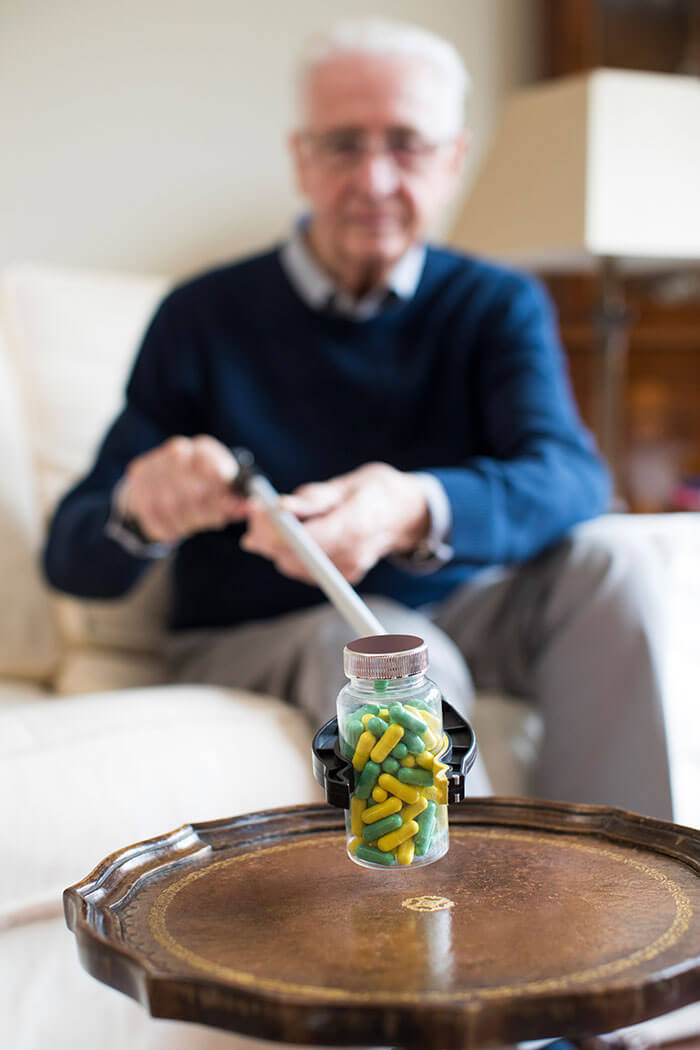 In our online shop you will find the perfect grabber for your individual needs. Our range has a wide variety of gripping pliers. For example, you can choose between hand grippers in different lengths. Since our gripping aids are between 40 and 100 cm long, they are suitable for people in a wide variety of situations. Since the gripper arm has a long reach, you can easily pick up things that have fallen from the floor or reach objects that are on a higher shelf.
You can also find gripping arms with rotating pliers that can be used both horizontally and vertically in our range. This means that people who cannot turn their wrist can also benefit from a gripping aid.
There are also models whose gripping head is fitted with a magnet. With a gripper that has a magnet on the head of the pliers, you can easily pick up keys or coins or other metal items from the floor.
In addition, you will find gripping aids with practical bulges and rubber caps that prevent slipping. If you are looking for a model with a comfortable soft grip, you have come to the right place.
The use of our gripping aids is very easy: A grabber can be operated with just one hand without much effort. Due to the extremely light weight of a gripping aid, there are no signs of fatigue in the arm, even with long-term use. As a result, the grippers can support you in everyday life at any time and thus contribute to increasing your quality of life.
By the way: our gripping aids are available in many different colors. Regardless of whether you want a grabber in classic gray or black, for example, or whether you prefer a colored eye-catcher such as red or green - you can buy the grabber that suits you best in our online shop.
Gripping Pliers - useful Help in Everyday Life
In our online shop we offer you an interesting selection of grippers. So don't hesitate and order your gripping pliers conveniently from home with a click of the mouse. A gripper will be a versatile help in your everyday life!
In addition to our practical grippers, you can also order numerous aids online from us, which can be used in a wide variety of everyday situations and save you unpleasant troubles.
Look around for suitable dressing aids that will make your daily dressing and undressing easier or buy our useful cap openers that can help you open cans and bottles. We also recommend our eating and drinking aids, which will help you consume meals and drinks.
We also recommend our useful key turning aid and a practical rollator. Urine bottles can also be found in our diverse range of everyday aids.
Since the delivery time within Germany is only 3–5 working days, our products will soon make your everyday life easier.