Autoclave
An autoclave is a tightly sealable pressure chamber that is used for high quality sterilsation of medical or surgical instruments, clothing or bandaging materials. These steam sterilisers are usually part of the equipment of e.g. the central sterilisation of hospitals, medical practices or laboratories.
The selection includes different classes of autoclaves with varying chamber volume and options for settings and handling as well as diverse accessories. Read on now at the end of this page.
...


Sterilize Correctly with Powerful Autoclaves and Laboratory Autoclaves
Autoclaves can be used in central sterilization departments of hospitals as well as in medical practices and laboratories. Sterile preparation processes with autoclaves comply with all guidelines of the Commission for Hospital Hygiene and Infection Prevention (KRINKO) and the Robert Koch Institute (RKI). Steam sterilization offers an effective and environmentally friendly method with a wide range of applications for clinics and hospitals.
In the food industry, glass and aerospace industries, as well as in stone factories and vulcanization plants, the advantages of autoclaves have already been recognized. In medical facilities and laboratories where large quantities of instruments and other aids need to be sterilized, it is worthwhile to rely on complex autoclaving processes for disinfection and sterile cleaning.
The Advantages of Steam Sterilizers at a Glance
reliable and safe sterilization of medical instruments

processing according to KRINKO and RKI guidelines

economic and efficient optimization of workflows
For example, in dental practices, dental instruments can be effectively sterilized using tabletop autoclaves. But even in the process of preparing surgical instruments, hygienic protective clothing, or dressing materials, autoclaving kills stubborn bacteria and germs.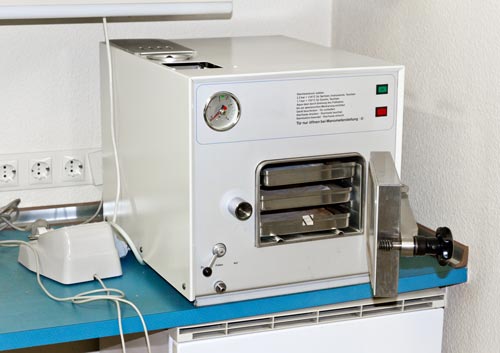 Optimizing Sterilization Processes with Autoclaves
Important criteria for selecting a suitable sterilizer are both the dimensions and the container volume. However, you should first ask yourself what needs to be sterilized and what additional features and options the autoclave should have. The good news is that all autoclaves can be modularly expanded with equipment to optimize sterilization processes. Buy autoclaves at Medicalcorner24® now and optimize sterilization processes!
The autoclave can sterilize the following products and liquids:
sterilization of liquids (culture media and nutrient media)

sterilization of waste (destruction sterilization of solid waste in destruction bags)

sterilization of biological hazards

sterilization of solids
Safe Sterilization in Everyday Practice - Functions of Autoclaves
The advantages of autoclaves are obvious, but how can steam be used for sterilization and how does the autoclave work? Sterilization consists of three main parameters:
Temperature
Pressure
Time
During autoclaving, steam is introduced into a gas-tight and pressure-stable chamber at a sufficiently high temperature. This ensures that the entire sterilization process is protected against recontamination.
The sterilizer also ensures that all surfaces and cavities are exposed to hot steam for a sufficient amount of time to kill all bacteria and germs. This allows you to use hygienically clean and safe instruments and protect patients from potential infection risks - buy an autoclave now!
Step by Step - How Autoclave Sterilization Works
What happens behind closed doors is often not visible. Here is a brief list of the steps involved in autoclave operation:
Deaeration phase: The deaeration phase consists of a conditioning phase and an evacuation phase. During conditioning, steam introduced creates an overpressure in the sterilization chamber. If it is a class B or class S autoclave, the resulting steam-air mixture is then extracted. To ensure that no more air remains in the sterilization chamber or in the cavities of instruments, this process is repeated multiple times.
Heating phase: The continuous introduction of hot steam causes a high increase in pressure and temperature in the sterilization chamber.
Sterilization phase: Once all program-specific sterilization parameters are reached, sterilization begins. Massive or hollow instruments are sterilized at a sterilization temperature of 134 °C with a holding time of 5 minutes. Temperature-sensitive instruments and textiles are sterilized in a gentle program at a sterilization temperature of 121 °C for a duration of at least 20 minutes.
Pressure release: Once the holding time is completed, pressure is released from the chamber.
Drying phase: To prevent instruments from rusting, vacuum or pressure drying is performed depending on the sterilization method.
Ventilation: When the entire sterilization program is complete, sterile air enters the sterilization chamber through the ventilation filter in class B and class S autoclaves, and the ambient pressure is equalized. The autoclave door can now be easily opened, and the sterilized product can be removed.
Our stand-alone autoclave models are equipped with various displays and control panels, providing you with a variety of settings options. This makes operating the devices extremely easy and does not require extensive employee training.
To ensure that previously performed sterilization processes can be optimally monitored, the steam sterilizers have their own archiving software and integrated label printers. This allows you to secure all important measurement data and read them out on SD memory cards.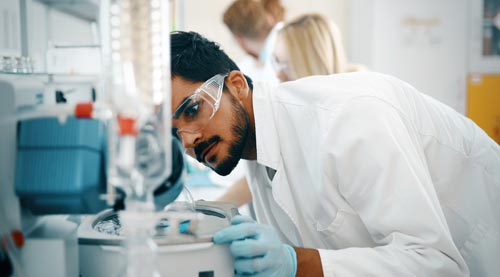 Buy Autoclaves and Other Sterilizers at Medicalcorner24®
For clean work in clinics, practices, and laboratories, we offer many other products in our range. These include: