Infrared
Infrared lamps are used for warming light therapy. They are handy lamps that emit high temperatures and can be placed to focus on a specific part of the body - e.g. the face or the ears.
Infrared Lamps are usually available with firm pedestal and adjustable lampshade. The lamps can be exchanged just like normal light bulbs. Read on now at the end of this page.
...


Performing Heat Therapy with an Infrared Lamp
Red light lamps, or infrared lamps, are suitable for non-invasive heat therapy that can be easily performed at home. A heat lamp emits high-intensity infrared radiation, which reaches and warms deeper tissues after a short period of exposure. Possible applications include local treatment of tense muscles or rheumatic conditions. The warming radiation helps to loosen tension and alleviate inflammation. This effect is due to the heat-induced dilation of blood vessels as well as the relaxing effect of the warm infrared treatment. The concentrated effect of the red light lamp is best achieved with targeted application over several minutes.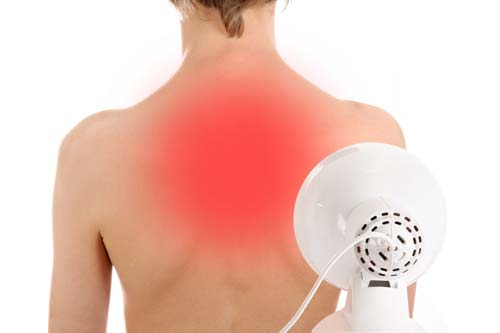 Red light can also be used for complaints such as nasal congestion and colds. Keep the switched-on lamp directed at your face with closed eyes for a while. The warmth will soon dissolve blockages in the forehead and sinuses, providing relief from the unpleasant symptoms of a cold. If you want to buy a red light lamp, models with different wattages are available. These are medical devices. You can order them here at Medicalcorner24® online.
Possible Applications for Infrared Lamps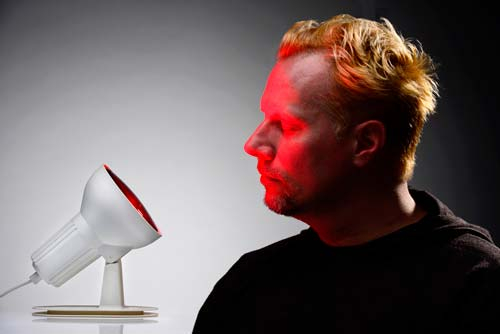 for intensive heat irradiation

muscle tension

fibromyalgia

lumbago

sinus processes

rheumatic conditions

otitis media
How to Properly Use Red Light Lamps?
Wearing protective goggles is not mandatory when using a red light lamp, but it is definitely advisable. Avoid looking directly into the hot red light. When applying it to the facial area, keep your eyes closed at all times. Infrared lamps get extremely hot, so always maintain a safe distance of several centimeters. Avoid direct contact with the skin or flammable materials. A session with the heat lamp should not exceed 10 to 20 minutes. It is also recommended to take breaks between exposures. Feel free to contact us if you have any further questions.
When Shouldn't You Use a Red Light Lamp?
You should refrain from using a red light lamp if you have acute flare-ups of inflammation. It is also not advisable to use an infrared lamp if you have hyperthyroidism, cardiovascular problems, or adrenal insufficiency.
Order Affordable Red Light Lamps at Medicalcorner24®
Here, you can buy various variants of infrared lamps with adjustable screens and different tilt positions. The lamps feature press glass bulbs and have a modern design. Apart from infrared lamps, Medicalcorner24's online shop also offers: