Label Printers - Label Products Clearly
Label printers are ideal for unmistakably and clearly marking packaging, various goods or even shrink-wrapped sterile goods. In this case, labels printed with labeling devices contain, among other things, information about the date of sterilization, the expiry date or the device used. Such label printers work with different printing technologies, for example as thermal transfer label printers. Buy label printer now! Read on here at the end of this page.
...


Label Printers and Labeling Devices in Healthcare
Label printers and other labeling devices with which goods and packaging can be marked and labeled play an important role in the health sector. Labeling devices are used, for example, to mark sterile items. In this way, the sterilization process can be subsequently documented at a glance. Tracking the batch is also easier if a label is printed out for each documentation and stuck in the sterilization diary. Label writers are also used to create shipping labels for shipments of goods or for address labels that are stuck to your own luggage, for example.
Different Types of Label Printers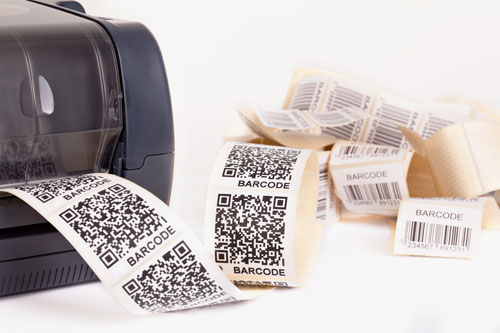 Labeling devices work with different technologies depending on the device. The simplest method is to use label rollers, which print the respective labels on a paint roller. In the professional sector, however, label writers who work at high temperatures are also used to print labels. Thermal transfer printers and thermal direct printers each use heat to mark medical materials or their packaging.
Direct thermal label printers are among the most widely used labeling devices. They print on thermally sensitive paper. Areas in which writing or symbols should appear are blackened by the heat on this special paper. It should be noted that labels produced in this way do not have a very long lifespan. Therefore, label printers with direct thermal technology are mainly used for labels on consignments of goods or articles in shops and supermarkets. The additional costs of this process are low, since there is no need for toner or ribbons.
Thermal transfer label printers also use heat. However, they "melt" the color of special ribbons with high print resolution directly onto the object or label to be marked. Printing on heat-resistant foils is also possible. This label printing process is very durable, stable and precise and is often used for barcode labels. Another advantage is the wide choice of colors - the color of the print depends on the color of the ribbon.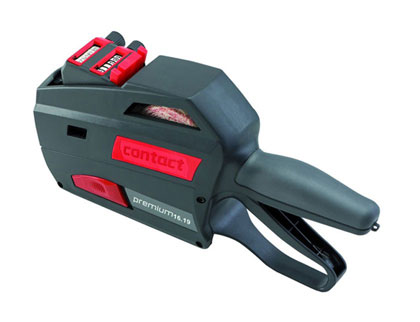 Some label printers are also equipped with USB, WLAN, Bluetooth and other interfaces via which the printers can be connected to computers, smartphones and managed in networks. Just take a look and browse through our range of labeling devices. Order online here at Medicalcorner24®.
The label width depends on the capabilities of the respective label writer. Most label printers use rolls of ink or labels that are fixed in size. Rolls with replacement labels or replacement printer rolls with adhesive labels and other accessories such as replacement ink rollers are also available in our shop.
Order Low Priced Label Printers at Medicalcorner24®
Here you can buy label printers cheaply. We can provide you with the right label printer for your print speed, print length (dimensions), resolution (dpi) or print volume. Apart from label printers, you will also find in the Medicalcorner24® online shop: