Visual Aids and Reading Aids - a Clear View in Everyday Life
Our eyesight is one of our most important senses and at the same time also one of the most sensitive. Age, but also illnesses, malfunctions in the body or surgery can reduce eyesight. When that happens, people often feel restricted in their daily routines. We offer a possible solution for this. With our reading and visual aids, you can cope better with everyday life even without the help of others. Find out more about our products. Buy practical visual aids now at Medicalcorner24®! Continue reading at the end of this page.
...


Visual aids and Reading Aids for Your Everyday Life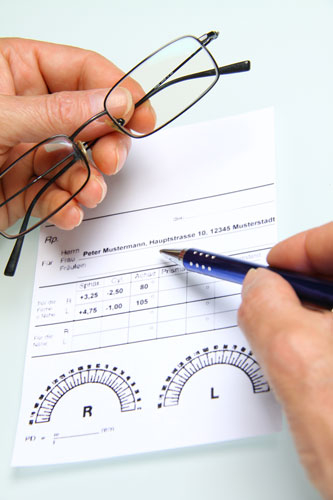 Our eyes usually don't get worse overnight, unless there is a disease behind it. When eyesight deteriorates, common activities become increasingly challenging. The poor eyesight is usually noticeable when we can no longer read something correctly and reading glasses are no longer sufficient - be it when shopping, at the doctor in the waiting room or in similar situations.
The most common reasons for ametropia or vision loss are:
age-related poor eyesight (macular degeneration)

glaucoma

cataracts

detachment of the retina

multiple sclerosis

vascular and blood flow-related causes

injuries to the retina
Reading and other fine work such as embroidery or crocheting become more and more difficult with increasing age, as the eyes are getting stressed and tire more quickly. The eyesight decreases. Depending on how good or bad your eyesight is, glasses are sometimes no longer enough. In addition, in some cases the doctor can no longer prescribe stronger glasses. In a few cases, some health insurance companies cover part of the costs for reading and vision aids.
But that doesn't have to mean that you can no longer pursue your hobbies or daily tasks. Visual and reading aids offer a solution here, for example in the form of special magnifying glasses. These are available in various magnifications and different shapes. The magnifying effect allows you to see even the smallest details and letters while reading the newspaper. Make your everyday life easier now by buying a visual aid!
Magnifying Glasses as Visual and Reading Aids - Different Types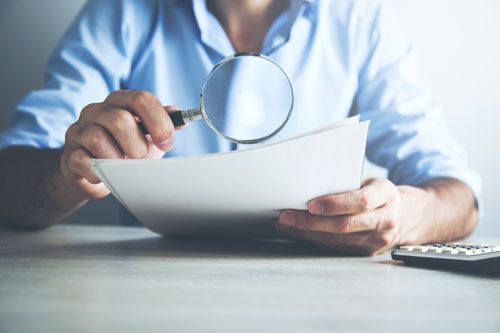 The simplest and most common variant of visual aids is magnification with a hand-held magnifying glass. They are often available with a practical, foldable plastic handle. This saves space and is therefore ideally suited to take with you in your handbag when you are out and about. The handheld magnifier is a helpful tool when people with poor eyesight find themselves in situations where they cannot read the fine print on the packaging, such as in grocery stores or drugstores.
Vision aids with stands are useful at home, such as magnifying glasses with stands, which are ideal for reading and writing at the table. This leaves your hands free and allows you to concentrate fully on your tasks. However, if you prefer to read on the couch or in bed, you can use the handy neck magnifier to hang around your neck. Not only will you have both hands available, but you will also have more freedom of movement. For example, if you want to move or change your position. Buy visual aids now and read relaxed and comfortably again!
Visual Aids and Reading Aids at Medicalcorner24®
Magnifying glasses are an inexpensive and convenient alternative to glasses. Medicalcorner24® offers you handheld magnifiers with 2 and 4 times magnification, which you can get in a round or rectangular design. The practical handle is foldable. The rectangular version of the visual aid has an additional integrated small magnifying glass with a diameter of 2 cm, so that you have an even higher magnification available if necessary. The round version is available with a diameter of 9 cm and 2 and 4-fold magnification.
In addition, our online shop offers a neck and freehand magnifier with an adjustable neck band that you can easily hang around your neck, a stand magnifier for working at your desk or the light and practical plastic reading stick with which you can read line by line precisely. With a leaf magnifier measuring 30 x 19.5 cm, on the other hand, you can enlarge larger areas directly. With these reading aids you can keep track of a lot more information at once.
If you have any questions, please contact us by phone, fax or email and our service team will be happy to help you. Our visual aids are suitable for various visual ailments and visual impairments. Discover our other everyday aids, such as grippers and gripping aids or eating and drinking aids. If you want to have a better visual experience in everyday life again, we have the solution. Order your reading and vision aids now!