Inhalation Devices
Modern inhalation devices are used to treat diverse respiratory diseases or disorders e.g. like asthma, colds, etc. Inhalation devices are available in versions with different nebulasation rates - e.g. with compressed air or ultrasound nebulisers.
The available inhalation devices cover the professional demand of hospitals, medical practices and are also suitable for private users. The range of products includes e.g. inhalation accessories like filters, nebulisers and masks for children and adults. Read on here at the end of this page.
...


Inhalation Device & Ultrasonic Nebulizer for the Therapeutic Treatment of Respiratory Diseases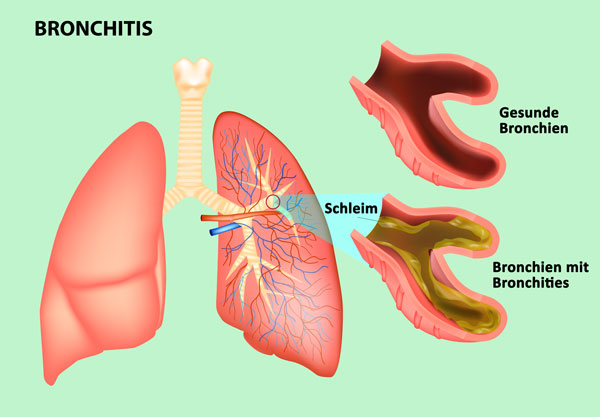 An inhalation device or ultrasonic nebulizer for medications is used when mucous membranes in the nose, lungs, and throat are irritated, swollen, or inflamed. This is the case with a cold or the flu. Inhalation with an inhalation device, with or without soothing additives, provides rapid relief. An inhalation device generates vapors or aerosols that penetrate deep into the lungs when inhaled.
Compared to the traditional inhalation device, the ultrasonic nebulizer offers high nebulization in a shorter inhalation time. Both inhalers can vaporize or nebulize liquid or powdered medications. As fine particles in the air, the active ingredients enter the bloodstream directly through the alveoli. An inhaler or nebulizer alleviates the symptoms of a cold and other respiratory diseases.
By inhaling medications, their transformation in the liver - the so-called first pass effect - can be bypassed. Inhalable drugs can therefore be dosed generally lower than medications for oral administration.
An inhalation device is used, for example, for the therapeutic treatment of the upper and lower respiratory tract in the following diseases and conditions:
Colds

COPD

Hoarseness

Cystic Fibrosis

Asthma

Bronchitis
Order your inhalation device online now!
How to Compare an Inhalation Device for Children and Adults?
Inhalation devices for children do not differ in function from models for adults. However, child-friendly ultrasonic nebulizers for inhalation are equipped with special, soft mouthpieces or face masks to make the usage easier. In our online shop, you will find the following variations of inhalers and nebulizers for adults or children:
Our Recommendation: The Compact Inhalation Device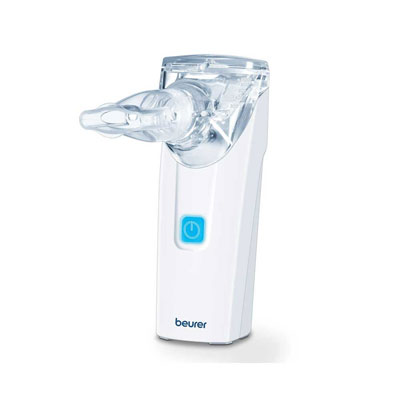 Compared to stationary inhalers and nebulizers with air hose and inhalation devices for children with masks for mouth and nose, handheld inhalers are also suitable for on-the-go. They can be carried, for example, in a jacket pocket and are also easy to use for children. Babies, children, and adults can benefit from an inhalation device. Inhalation can prevent respiratory diseases and, depending on the use of medications, can also be used for therapy. Value your health and prevent infections with a nebulizer!
The best thing about a compact inhalation device is a short inhalation time per minute with a high nebulization rate (e.g. Beurer IH 55 with 25 ml/min). These inhalers are therefore very effective in inhaling the air. The offered inhalation devices are made of stable, disinfectable materials. When purchasing an inhalation device, pay attention to tests, opinions, and prices. Order now!
How Does an Inhalation Device Work?
The functionality of an inhalation device depends on the respective type. The European Pharmacopoeia lists pressurized gas, breath-actuated, powder inhalers, and nebulizers as approved inhalation devices. All these devices produce vapor or aerosols that should be deeply inhaled. Differences mainly exist in the technology used, the drug medium, and the intensity of use.
Pressurized Gas Metered-Dose Inhalers
Pressurized gas metered-dose inhalers, for example, are used as asthma sprays. The liquid medication is stored in a container that is pressurized by propellants.
By pressing a trigger, a portion of the reservoir is expelled in the form of aerosols through a valve.
The released dose can be pre-set on the inhalation device.
Controlled breathing allows the medication to reach the lower airways and the lungs.
An inhalation aid called a "spacer" can be used for support.
Powder Inhalers
Powder inhalers do not require propellants. These inhalation devices use medications in a very fine powder form. The inhaler acts as a nebulizer. Powder inhalers are often used for the treatment of COPD or chronic bronchitis.
Compressors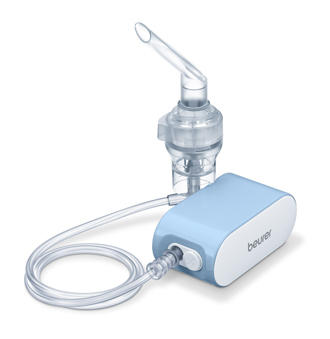 Order the appropriate inhalation device online now!
Compressors pass compressed air through the medicinal solution to nebulize it. Membrane nebulizers vibrate a membrane through its microscopic openings, allowing aerosols to escape. Individual particles dissolve from the preparation and mix with the air that is inhaled through the mouthpiece.
How Does an Inhalation Device Work?
The mucous membranes are moisturized by the water vapor. If beneficial substances are added to the water, they also reach the mucous membranes through the steam. Depending on the type of inhalation device, the water and inhalation solution are transformed into a droplet mist. Thanks to the appropriate mouthpieces, the inhalation device can be comfortably applied and used.
The different inhalation devices differ in the following points:
evaporation power or nebulization power

structure and size

battery-powered or cable

inhalation time

functionality and application
When is the Use of Inhalation Devices Beneficial?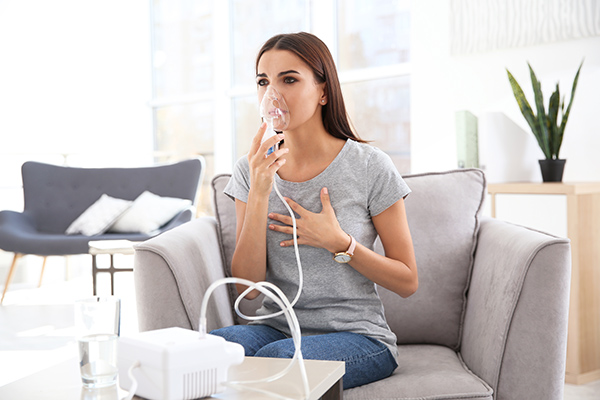 An inhalation device can already help with a simple cold, cough, hoarseness, or respiratory congestion. In these mild cases, a saltwater solution is often inhaled. This solution is intended to have antibacterial and anti-inflammatory effects. At the same time, the mucous membranes are stimulated to produce fluids. For example, thick mucus in the respiratory tract can be dissolved by inhalation with an ultrasonic nebulizer. Inhalation with saltwater can also be used to prevent cold-related illnesses.
In the case of chronic respiratory diseases such as asthma or COPD, medications can be transported directly into the lungs through inhalation. Always seek medical advice if you believe you have a respiratory condition. Under professional medical guidance, the appropriate inhalation devices and therapy approaches can be found for your situation. Order now!
How Do I Properly Inhale with an Inhalation Device or Nebulizer?
To use inhalers and nebulizers correctly, adults and children should follow some simple measures. This way, you can use your inhalation devices or ultrasonic nebulizers for medication safely and with maximum effectiveness:
Hygiene is important - wash or disinfect your hands before using the inhaler or nebulizer.
Use only thoroughly cleaned devices. After each use, all components should be thoroughly cleaned with warm water.
Prepare the device. If using a table inhaler with a hose, attach it to the device. Connect the previously filled medication container (the exact functionality varies from model to model).
Put on your face mask or tightly seal the mouthpiece with your lips.
Turn on the inhalation device.
Breathe in only through your mouth. Inhale until the medication container is empty. Depending on the inhalation device, a session takes 10 to 15 minutes.
After the session, turn off the device. Clean all components of the inhaler or nebulizer.
Which Inhalation Device is Suitable for Asthma?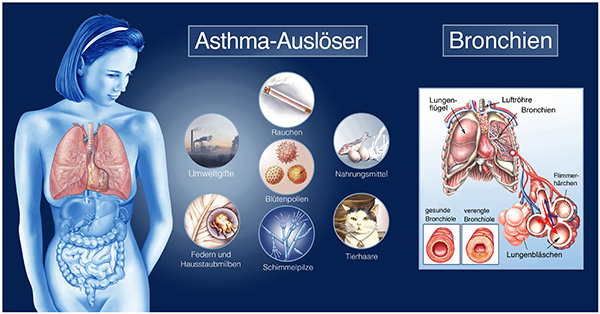 Asthma causes constricted bronchi, which can potentially be treated with an inhalation device or ultrasonic nebulizer for inhalation therapy. For acute asthma attacks, pressurized metered-dose inhalers provide quick relief. With a push of a button, a dose of medication is released. The so-called asthma spray works quickly and effectively. It should be inhaled as deeply as possible. In addition to these metered-dose inhalers, powder inhalers or nebulizers are also used for long-term therapy in asthma cases.
Which Inhalation Device is Suitable for COPD?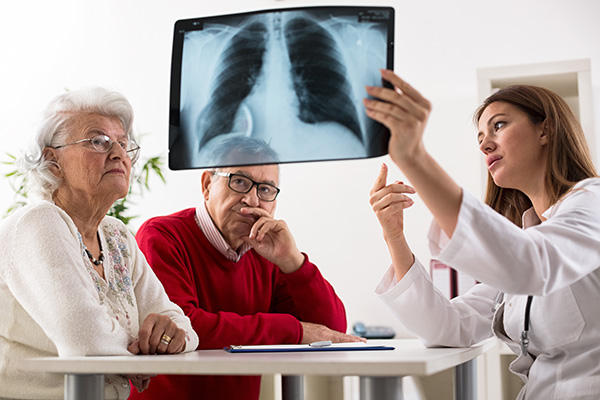 In COPD, medication is inhaled to widen the bronchi. In general, all types of inhalation devices are suitable for respiratory therapy in COPD. However, nebulizers, pressurized air nebulizers, and ultrasonic nebulizers for medication have the advantage of not requiring specific breathing techniques. These devices are suitable for COPD patients who have difficulty using metered-dose inhalers.
Some inhalers or nebulizers are equipped with a filter and can function without the addition of water or other liquids. These devices are equipped with salt crystals that are moistened by the airflow during inhalation. To make inhalation particularly effective, you can use herbal extracts or mineral salts. These are particularly beneficial for colds. Smaller alternatives for on-the-go include pocket inhalers or inhaler pens with eucalyptus or menthol. With inhalation devices, you can soothe your irritated airways - buy inhalation devices now!
How to Properly Clean Inhalation Devices?
After use, disassemble your inhalation device into its individual parts. Wash all parts with warm water and, if necessary, dish soap. Rinse the individual parts thoroughly. Some inhalers have components that can be cleaned in the dishwasher. For contagious respiratory diseases, it is recommended to clean the inhalation device. Clean all components with disinfectants. Make sure that your inhalation device is made of disinfectable materials.
What to Consider When Buying an Inhalation Device?
The choice of the right inhalation device depends on various factors. Tabletop devices are offered for home use. If you also need an inhaler or nebulizer on the go, a portable device is recommended. Adults can usually breathe through the mouthpieces without any problems. For children or weakened individuals, facial masks that fit the inhalation device are recommended. Breathing is easier with a mask. Additionally, no nebulized substances are lost due to incorrect breathing technique. With an inhalation mask, you can also inhale through the nose. Features such as interchangeable medication containers, automatic shut-offs, or airflow regulators facilitate usage and cleaning. An inhaler for the medical sector should be made of dishwasher-safe or disinfectable materials.
Buy Inhalation Devices and Other Products for Cold Relief at Medicalcorner24®
In addition to ultrasonic nebulizers for medication and other inhalation devices, we also offer other articles for different therapeutic approaches to the treatment and prevention of colds or other ailments.