Surface Disinfection
The selection of surface disinfectants includes products by different manufacturers, in diverse packages, charges and lot sizes.
The highly efficient surface disinfectants eliminate bacteria, germs, viruses and other pathogens by wiping or spraying surfaces. These surface disinfectants cover the demand of any medical practices, hospitals, nursing homes, public or social institutions, industrial facilities or private households. Read on here at the end of this page.
...


Buy Surface Disinfectants - Reduce Infection Risk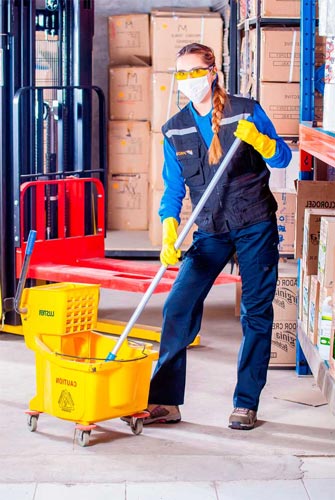 In addition to thorough cleaning, surface disinfection is an important measure in many areas to prevent the spread of various diseases. Especially in hospitals, nursing homes, medical practices, as well as in food areas or sanitary areas, there is an increased risk of infection or a higher demand for hygiene and cleanliness of all surfaces from floors to furniture and equipment.
In the Medicalcorner24® range, you will find various highly effective surface disinfectants. We offer both alcoholic and non-alcoholic or oxygen-based disinfecting concentrates as well as ready-to-use disinfectants in the form of liquid solutions, foam, or granules. Concentrated surface disinfectants are available in liquid form or as powder and need to be mixed with water according to the manufacturer's instructions before use.
The exposure time varies from product to product. In addition to highly effective disinfectants that can be used in areas with a high risk of infection, quick disinfection solutions for close patient contact are also available. We offer various surface disinfection agents in suitable containers for filling Euro dispensers.
Depending on the type, the surface disinfection agents offered here are suitable, for example, for:
spray disinfection

wipe disinfection with cloths

odor control and simultaneous cleaning

instrument disinfection (non-invasive instruments)
In our online shop, you can buy surface cleaners and surface disinfectants from well-known manufacturers. We offer trusted brands such as the disinfectant cleaners Bacillol from Bode or the disinfectant Sterillium from Hartmann. Such disinfectant solutions are also available in suitable formats for filling Euro dispensers. Buy surface disinfection products online at Medicalcorner24® here.
Ready-to-Use Surface Disinfectants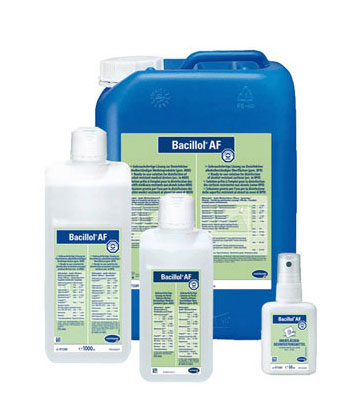 For surface disinfection in households or other disinfection measures in areas with lower infection risk, ready-to-use liquid solutions are often used. These are suitable for quick disinfection of work surfaces and other areas, as they do not need to be prepared separately and become effective within a few minutes.
The exposure time may vary depending on the type of virus, bacteria, or other pathogens the product is intended to act against. Further information can be found in the descriptions of the respective disinfectants. The ready-to-use products can be used to impregnate dry cloths or wipes and effectively wipe disinfect the surfaces, removing pathogens and dirt.
In addition to liquid surface disinfectants and disinfectant solutions for wipe disinfection, we also offer alternative ready-to-use products. Whatever you need, you will find the right disinfectant at Medicalcorner24®. Buy surface disinfection products now!
Note: Many surface disinfectants differ in their composition from specific products for skin disinfection. Although not all products offered, such as Sterillium, Bacillol, etc., require it, wearing gloves is recommended for surface disinfection. Protective gloves are usually required in risk areas with increased risk of infection or in the food sector. The Medicalcorner24® range includes many different types of protective gloves at affordable prices.
Gentle Surface Disinfection with Foam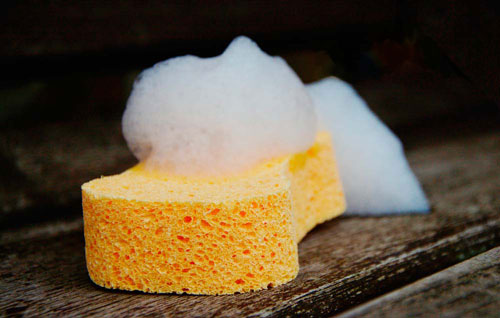 Ready-to-use disinfection foam can be used as a gentle disinfection solution for sensitive surfaces and objects. Foam provides a practical alternative to liquid disinfectant cleaners, especially for quick disinfection of monitors, displays, or keyboards.
Spray foam and other foam disinfectant cleaners are suitable for surface disinfection of artificial leather, veneer furniture, and plexiglass due to their good material compatibility. They have little to no material incompatibilities.
Allow the disinfection foam to take effect (depending on the product, between 30 seconds and a few minutes) and use soft cloths to wipe streak-free.
Spray Disinfection - Surface Disinfectant in Spray Bottle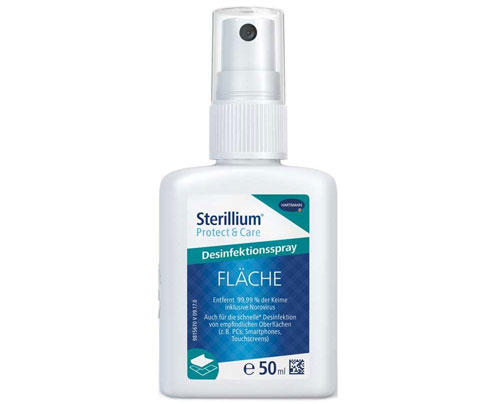 Surface disinfection spray is available in various sizes, including a convenient 50ml bottle of Sterillium for carrying in a handbag. Spray disinfection is often used while on the go or during travels to disinfect toilet seats, changing tables, or similar surfaces before use. The sprays are also suitable for disinfecting door handles, telephones, or desks in offices or other spaces using spray disinfection.
Even the surfaces of smartphones or touch screens can be quickly disinfected and rid of microorganisms at any time. Thanks to user-friendly spray heads, performing surface disinfection is easy. Empty bottles can often be refilled with disinfectants for reuse.
Concentrates for surface disinfection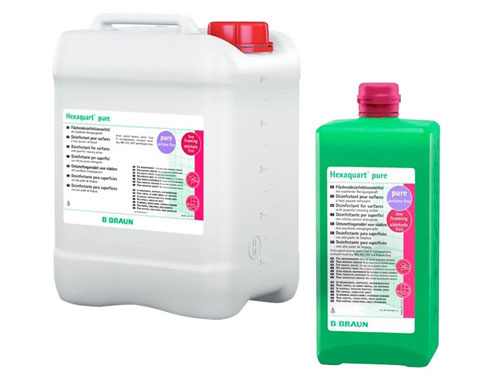 Concentrates for surface disinfection are available in liquid form or as powder. These concentrated surface disinfectants have a particularly high efficacy and a broad spectrum of action against pathogens. Furthermore, different dosages are possible depending on the requirements. The range includes concentrates that convince with high cleaning performance and material compatibility and do not cause any room contamination.
This enables their use in patient-related environments or high-risk areas, where broad effectiveness as well as high requirements for environmental compatibility and user-friendliness are demanded. In addition to disinfection measures for surfaces of all kinds, many concentrated disinfectant cleaners are also suitable for disinfection and cleaning of non-invasive medical devices.
Concentrates for disinfecting surfaces act according to international standards, depending on the product:
bactericidal

tuberculocidal

yeasticidal

fungicidal

virucidal or limited virucidal (HIV, HBV, HCV, adenovirus, norovirus, poliovirus, rotavirus, etc.)

additional product-specific modes of action possible
In general, we recommend studying the respective product description before purchasing a surface disinfectant to ensure that the product meets your requirements.
Which surfaces can be disinfected with surface disinfectants?
floors

wall surfaces

wood and plastics

work surfaces and desks

monitors, displays, and keyboards

alcohol-resistant and alcohol-sensitive surfaces

medical risk areas and food areas

examination and treatment tables

sanitary areas - toilets, sinks, showers, bathtubs

tiles, tiles, and acid-resistant enamel

bed frames and containers

protective clothing and masks

telephones and door handles
When using ready-to-use products, sprays, granules, or concentrates for surface disinfection, always follow the manufacturer's safety instructions! Certain lists of disinfectants also provide information.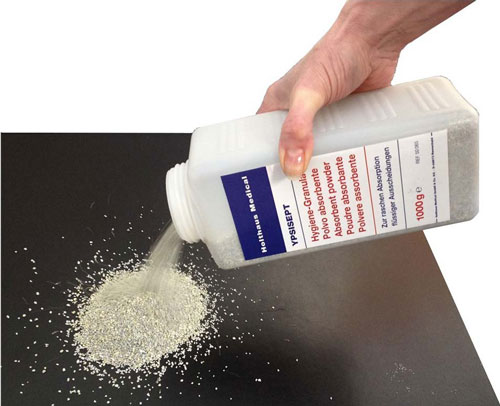 Buy surface disinfectants affordably at Medicalcorner24®
In addition to preparations for surface disinfection, you can also find the following products in the online shop of Medicalcorner24®:
Take a look at the extensive range of surface disinfectants at Medicalcorner24® and benefit from affordable prices and high-quality products for your hygiene needs!