Disinfection sets for hand and surface disinfection
Are you looking for a practical multi-part disinfection set with highly effective agents for disinfecting hands and surfaces together with dispenser systems, wall brackets or dosing pumps? You will find it here. Sets with nitrile gloves or lotion are also available at reasonable prices. Here you will receive disinfection kits for various applications, effective against viruses including norovirus, fungi and bacteria. Read on here at the end of this page.
...


Disinfection Sets for Various Applications
Here you will find a range of disinfection sets for various applications with powerful brand products such as Sterillium by Bode or Desderman and Desmanol by schülke. These sets include multiple containers of disinfectants along with accessories like nitrile gloves, dosing pumps, or complete dispenser systems with wall brackets, depending on the set.
An affordable disinfection set is particularly practical for clinics, medical practices, nursing homes, or businesses where the daily disinfection of hands, surfaces, or objects plays an important role. You can now order a disinfection set online at Medicalcorner24®.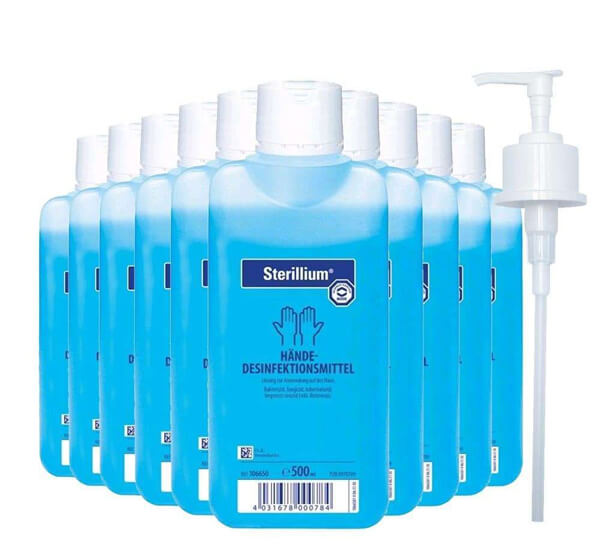 Disinfectants and Cleaning Supplies for Skin, Instruments, and Surfaces
The offered hand sanitizers or surface disinfectants have varying degrees of bactericidal, virucidal, or tuberculocidal effectiveness, depending on the type. They are suitable for thorough disinfection and elimination of bacteria, fungi, and viruses such as the norovirus.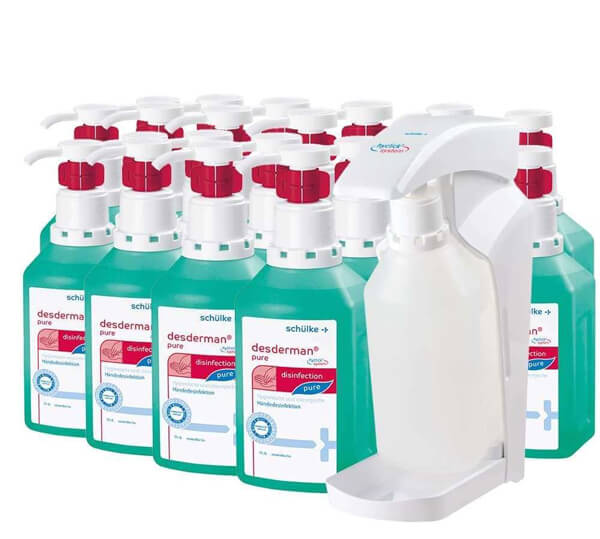 Buy Disinfection Sets and Other Disinfectants at Medicalcorner24®
In addition to a useful disinfection set, you will also find the following in the online shop of Medicalcorner24®: