Ear Thermometer - Measure Fever Accurately and Reliably
Digital ear thermometers enable the body temperature in the ear to be measured in a matter of seconds. In the interests of health, in the event of illness, the rise in temperature can be monitored with a thermometer for the ears.
We carry contact thermometers and infrared ear thermometers as well as variants that are also suitable as forehead thermometers. Order your aural clinical thermometer today! Read on now at the end of this page.
...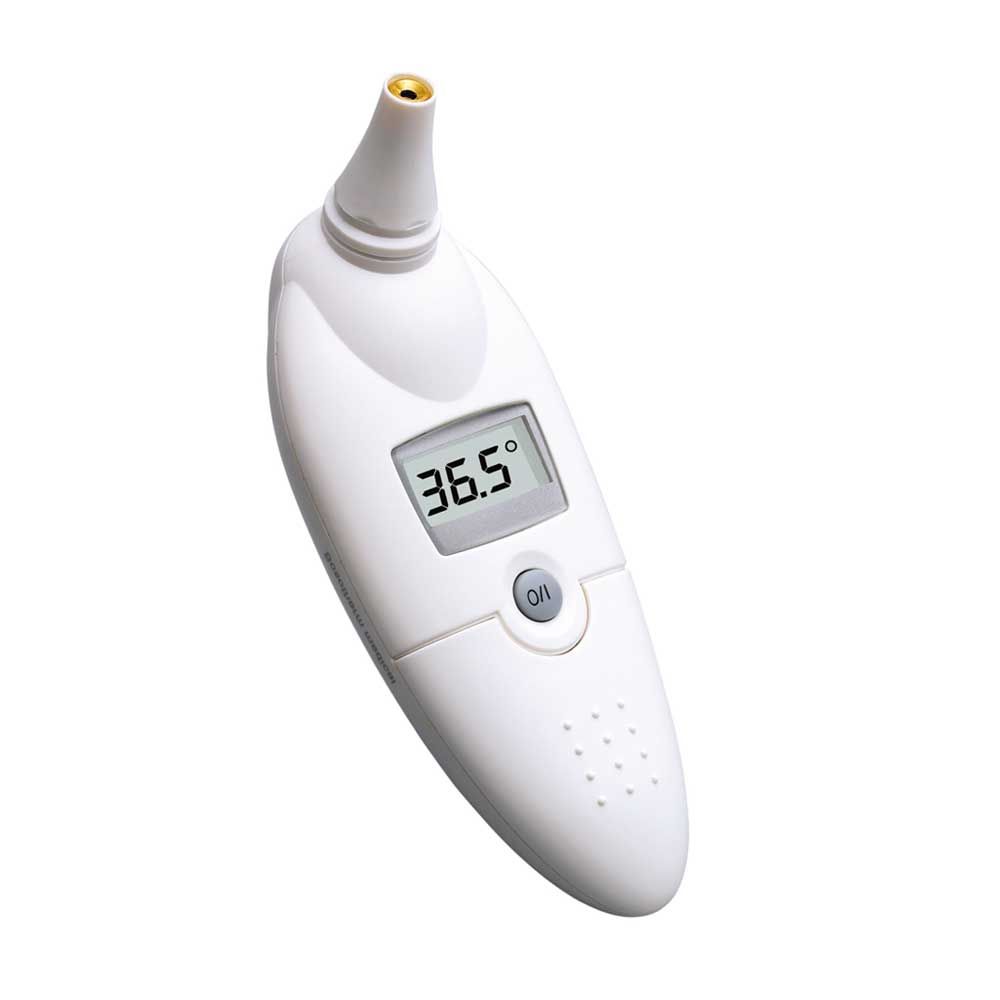 Buy Ear Thermometers - Measure Temperature Safely
Digital ear thermometers enable the hygienic, quick measurement of body temperature via Thermoscan and deliver reliable measurement results after just a few seconds. The thermometers for the ear have measuring tips that are designed so that they do not penetrate too deeply into the ear canal. Injuries to the eardrum during the measurement are thus excluded. The ear thermometers offered have sturdy housings and measuring tips that can be cleaned with disinfectants.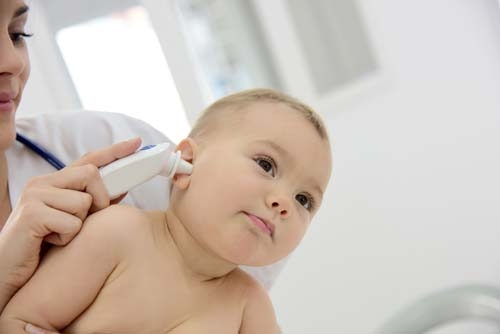 Depending on the model, the ear thermometers are provided with differently sized, brightly lit LCD displays for temperature display, have automatic switch-offs and emit signal tones or warning tones when the temperature measurement is finished or a fever is detected. Saving functions for the measurement results enable the evaluation of the temperature curve over several measurements.
If you have a high fever with temperatures of 40 degrees Celsius and more, or if a lower fever does not subside after three days at the latest, you should always consult a doctor.
Versatile Ear Thermometers
The ease of use and the high accuracy with short measuring times make ear thermometers ideal for quick temperature measurements of babies and toddlers. Since the sensor does not have to be pushed deep into the ear canal, even quick measurements can be taken while sleeping without waking the child.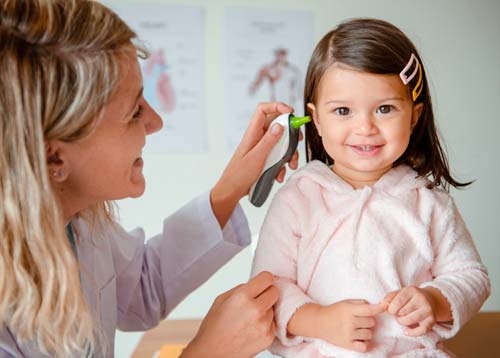 Incidentally, some of the ear thermometers offered are also able to measure object temperatures or the ambient temperature. For example, the surface temperature of the milk in baby bottles or the object temperature of bathing water can be checked with the infrared thermometer.
Depending on the model, the thermometers are supplied with a different number of disposable protective caps. These are put over the measuring probe of the ear thermometer for a hygienic temperature measurement and are then disposed of. All of this can be ordered online here at Medicalcorner24®.
Our range also includes thermometers for the ear, which can alternatively be used as forehead thermometers. These contact thermometers have a special attachment for taking measurements on the forehead. Both methods guarantee high measurement accuracy.
Order at Convenient Prices at Medicalcorner24® Ear Thermometers
You can buy different types of ear thermometers in our online shop. Aside from ear thermometers, you can also find the following products in the Medicalcorner24® online shop: