Suitcase Scales - Weigh Luggage Precisely with the Digital Scales
The suitcase scales from our range are powerful, digital scales for suitcases. As hanging scales with high capacity, they are suitable for weighing suitcases, rucksacks and large, heavy objects. Luggage scales, for example, are ideal for determining the exact weight of your luggage before your vacation flight. The handling of the digital scales is very easy and the handy devices can be taken with you on trips. Find the right luggage scales cheaply in the MC24 shop. Read on now at the end of this page.
...


Why You Should Buy Suitcase Scales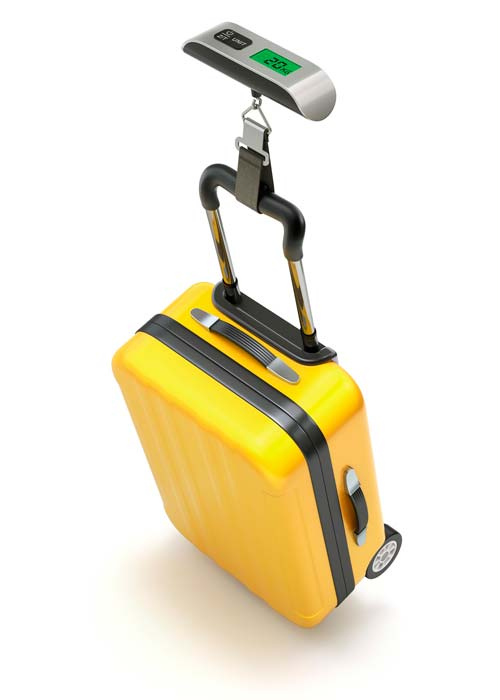 A suitcase scale with a high load capacity is useful when you want to weigh suitcases, luggage or heavy, bulky objects. In contrast to personal scales, the luggage to be weighed is not placed on the scale, but attached to it with a metal hook.
The luggage scales in our shop are digital hand scales with automatic switch-off, LDC display and shoulder strap. Depending on the model, the digital luggage scales can weigh up to 40 kg or more. The measured weight can be read with high accuracy on the LCD display. Order online here at Medicalcorner24®.
If you travel by plane, the use of a good suitcase scale ensures that you do not exceed the prescribed limits for luggage weight. A travel scale for suitcases and luggage is a handy and useful travel companion.
Order Low Priced Luggage Scales at Medicalcorner24®
Apart from luggage scales, you will also find in the Medicalcorner24® online shop: