Foot Bandages
Foot bandages - depending on the type - can stabilise and relieve muscles and joints of the whole foot including complete immobilisation of the lower leg as well as single toes.
Foot or ankle joint bandages are available in different sizes, colours and variations - compressing bandages as well as splints and ortheses. Further information is also available at the end of this page.
...


Foot Bandages - Pain Relief and Prophylaxis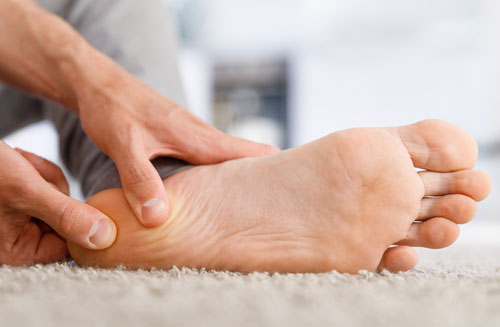 The various foot bandages primarily serve as a support for the ankle and tendon apparatus. The feet are subjected to significant stress every day. Especially in sports, such as football, volleyball, or jogging, ankle, Achilles tendon, and foot ligaments need to perform quick and abrupt movements. When jumping or running, the ankles often bear several times the body weight.
Ankle bandages stabilize the muscle tissue and ligaments through their compressive effect. They counteract ankle sprains and contribute to the prevention of sports injuries. The compression also has a positive effect on tissue circulation. This not only inhibits the formation of bruises, but foot bandages also support the healing process after an injury or surgery.
Buy foot bandages now!
What is the function of a foot bandage?
Foot bandages are made of flexible textile knit and can be easily slipped onto the foot like a sock. In our online shop, you will find special ankle bandages or Achilles tendon bandages equipped with pads that provide a gentle massaging effect on the tissue.
The compressive effect is beneficial for chronic, post-traumatic, and post-operative irritations of soft tissues or weakened ligaments. Foot bandages are often worn during rehabilitation after injuries, overuse, or surgeries. Additional stability is particularly important in the early phase of the healing process. Foot bandages are frequently used, for example, in the muscular regeneration after removing a plaster cast.
Foot bandages for correcting misalignments
Various rigid splints or so-called toe separators can be worn to correct or prevent toe misalignments. These keep the toes in the correct position and can be easily worn in everyday life. We also offer special hallux valgus splints with toe orthoses at affordable prices in our shop.
For smooth movement - buy foot bandages now!
Difference between Splints, Orthoses, and Foot Bandages
Foot bandage, splint, or orthosis - which product is best suited for supporting or immobilizing your ankle or foot? Here are the differences between the various options: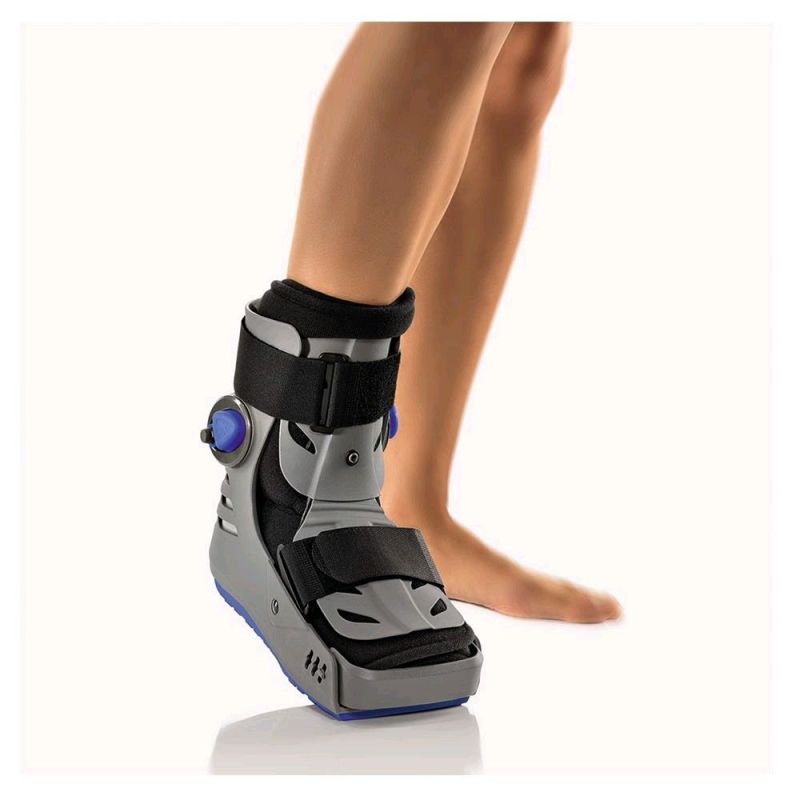 Stable Splints and Orthoses for the Foot
Orthoses or splints are rigid elements used for complete immobilization of the individual joint or the entire foot. Orthoses often have built-in splints with inner padding. Many models in our online shop also feature an air chamber system. This system allows for optimal individual adaptation to the anatomy of each patient through integrated air pumps.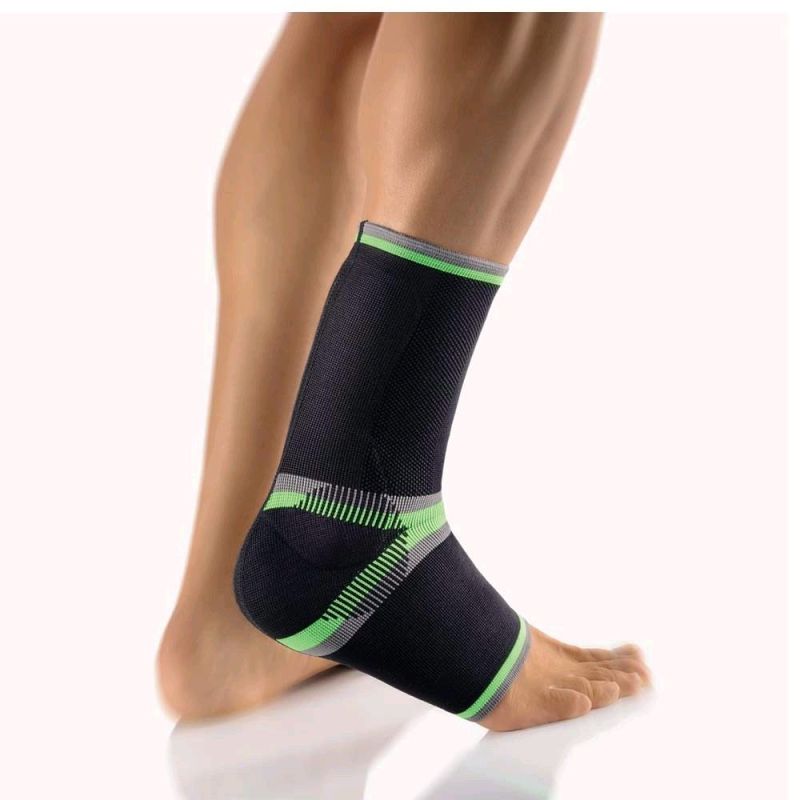 Flexible Bandages for the Foot
Flexible foot bandages are made of elastic synthetic fabric. They can be easily slipped over the joint and provide support with their compressive effect. Integrated pads provide a massaging effect on the muscle tissue and stimulate blood circulation. Foot bandages can be worn with or without shoes. As they primarily support the tissue without restricting movement, foot bandages allow for normal walking and mobility.
Our range also includes anatomically shaped silicone pads that can, for example, counteract the formation of heel spurs. In painful joint conditions such as arthritis, these pads act as shock absorbers for the joints. The silicone pads are simply worn as insoles in regular shoes.
Buy More Bandages, Orthoses, and Splints at Affordable Prices
We offer foot and toe bandages in various variants - from simple toe separators or compressive knit ankle bandages to splints and orthoses for immobilizing injured joints and limbs. In addition to these high-quality foot bandages, you can also order bandages and orthoses for other body parts at affordable prices here in the shop.