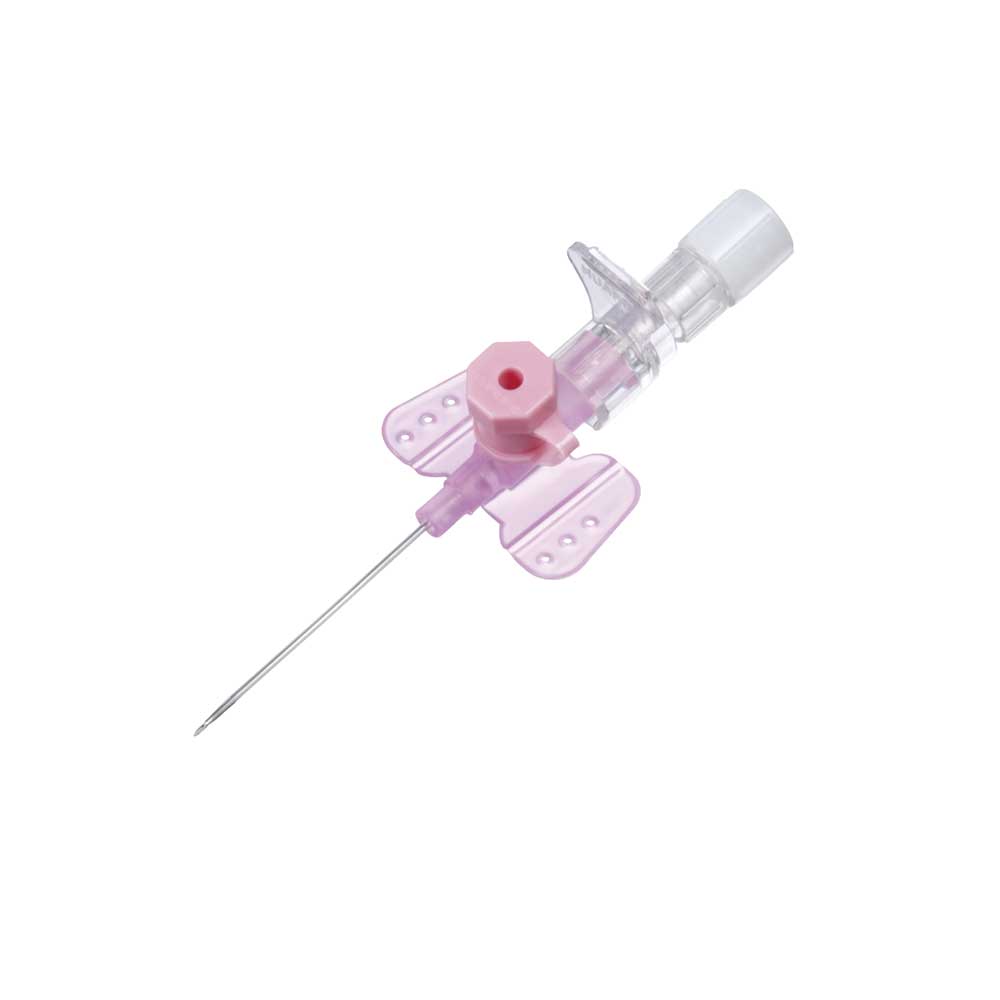 Product number:
PET4268210B
Best Advice on Medical Products
Fast Delivery of available products
High quality brands
Purchase on Account
Product details for Braunüle catheter
The B. Braun Vasofix Braunüle with FEP catheter is an introducer cannula with injection port and FEP catheter for painless and vein-friendly placement.
The cannula includes, among other things, a hydrophobic blood stopper, lock fitting, as well as a colour-coded size marking. It is ISO certified to ISO standard 10.555-1 / 5. Seven different variants are available.
Characteristics of Braunüle Catheter
catheter made of FEP
sharp Universal Bevel for wide choice in insertion angles and minimal puncture trauma
with Double Flashback Technology for successful catheter placement through quick visualization
hydrophobic blood stopper
lock fitting
Latex-free
PVC-free
DEHP-free
safety shield covers needle tip upon withdrawal and can not be bypassed
Variants of Braunüle Catheter
22G, 0,9 x 25 mm
20G, 1,1 x 33 mm
18G, 1,30 x 33 mm
18G, 1,30 x 45 mm
17G, 1,50 x 45 mm
16G, 1,70 x 50 mm
14G, 2,20 x 50 mm
Manufacturer "B. BRAUN"
Our range includes many different medical products from B.Braun Melsungen AG . The company, which was founded in 1839, is known for first-class medical technology as well as proven products for pharmaceutical and medical needs. In addition to protective gloves made of natural latex, the wide range of B.Braun products also includes disinfectants and cleaning agents for medical instruments, surfaces as well as for skin and hands. We also carry cannulas, needles and syringes as well as complete catheter sets and wound pads, plasters and bandages from B.Braun.
More articles from B. BRAUN to look at