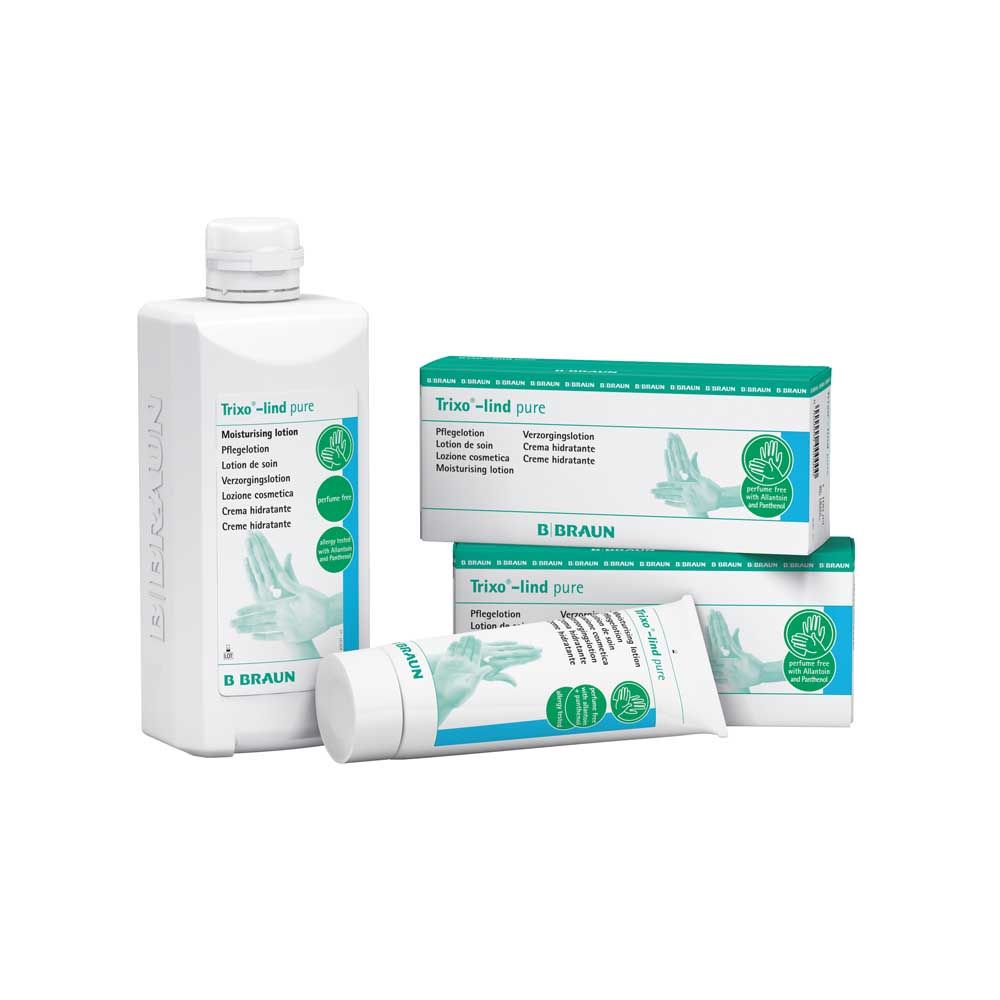 Best Advice on Medical Products
Fast Delivery of available products
High quality brands
Purchase on Account
Product details for B.Braun Pflegelotion Trixo® for normal skin 100ml
Trixo® by B.Braun is a hand and skin care lotion for normal skin that soothes irritated skin and maintains its moisture film.
Hand and skin care lotion for normal skin
PROPERTIES
Skin-neutral pH
Free of colourants
Low-allergenic perfumes and preservatives
Dermatologically tested
Advantages
Fast absorbing, non greasy
The skin retains its natural grip after the lotion is applied
Soothes irritated skin and maintains the skin's moisture film
Manufacturer "B. BRAUN"
Our range includes many different medical products from B.Braun Melsungen AG . The company, which was founded in 1839, is known for first-class medical technology as well as proven products for pharmaceutical and medical needs. In addition to protective gloves made of natural latex, the wide range of B.Braun products also includes disinfectants and cleaning agents for medical instruments, surfaces as well as for skin and hands. We also carry cannulas, needles and syringes as well as complete catheter sets and wound pads, plasters and bandages from B.Braun.
More articles from B. BRAUN to look at