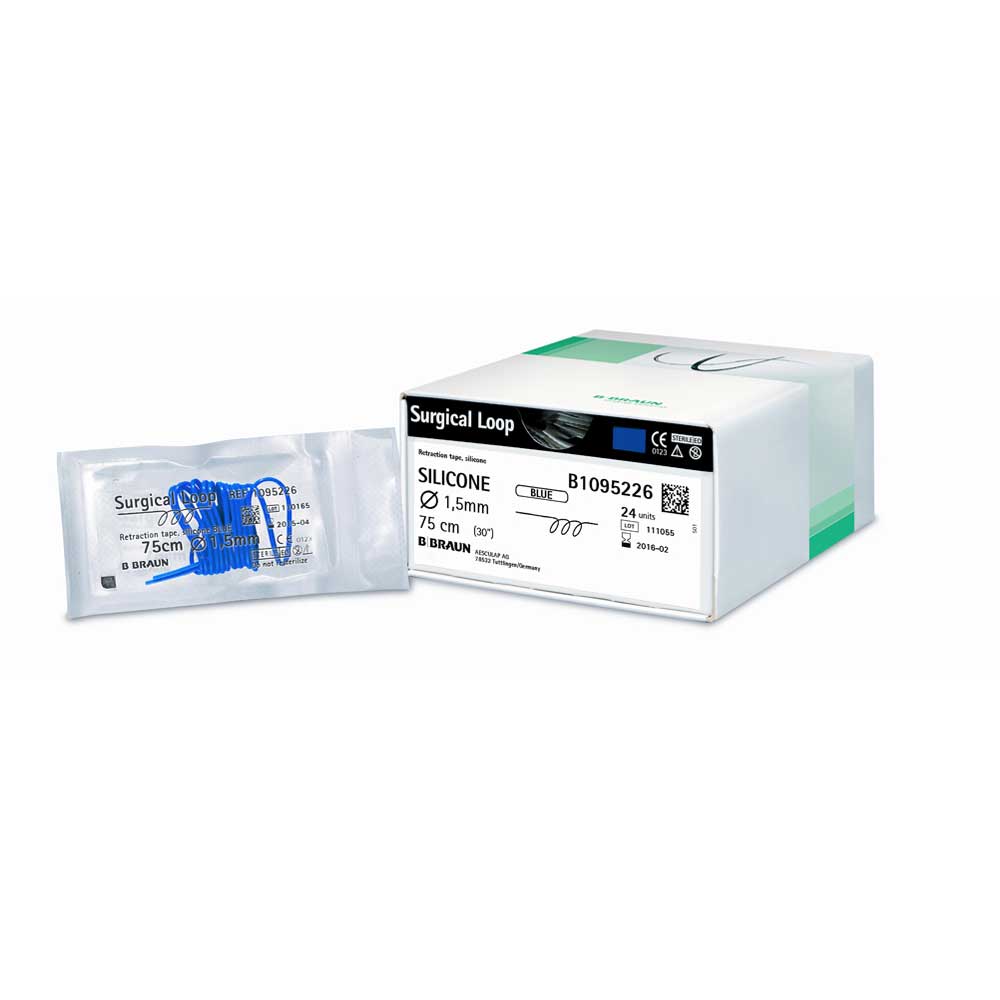 Product number:
PETB1095544
Best Advice on Medical Products
Fast Delivery of available products
High quality brands
Purchase on Account
Product details - Surgical Loop Retraction Straps
Die Retraktionsbänder Surgical Loop von B. Braun bestehen röntgenpositivem Silikon und werden zur Retraktion von Organen verwendet.
Surgical tapes are used for intraoperative isolation, identification and wrapping of organs, blood vessels, tendons and nerves, as well as for ligating the umbilical cord of newborns.
Properties of Surgical Loop
silicone
Strong and reliable
atraumatic
Extremely smooth surface
Smooth
No tissue adhesion
Simple, convenient and safe packaging
Attractive colors for easier differentiation
optionally. Red or white
24 pieces
Applications of Surgical Loop
Retraction of nerves, tendons, arteries, veins, ureters from the surgical field
Intraoperative differentiation or identification of organs or areas
Fixation of vessels, nerves or other organs
ligation
Manufacturer "B. BRAUN"
Our range includes many different medical products from B.Braun Melsungen AG . The company, which was founded in 1839, is known for first-class medical technology as well as proven products for pharmaceutical and medical needs. In addition to protective gloves made of natural latex, the wide range of B.Braun products also includes disinfectants and cleaning agents for medical instruments, surfaces as well as for skin and hands. We also carry cannulas, needles and syringes as well as complete catheter sets and wound pads, plasters and bandages from B.Braun.
More articles from B. BRAUN to look at