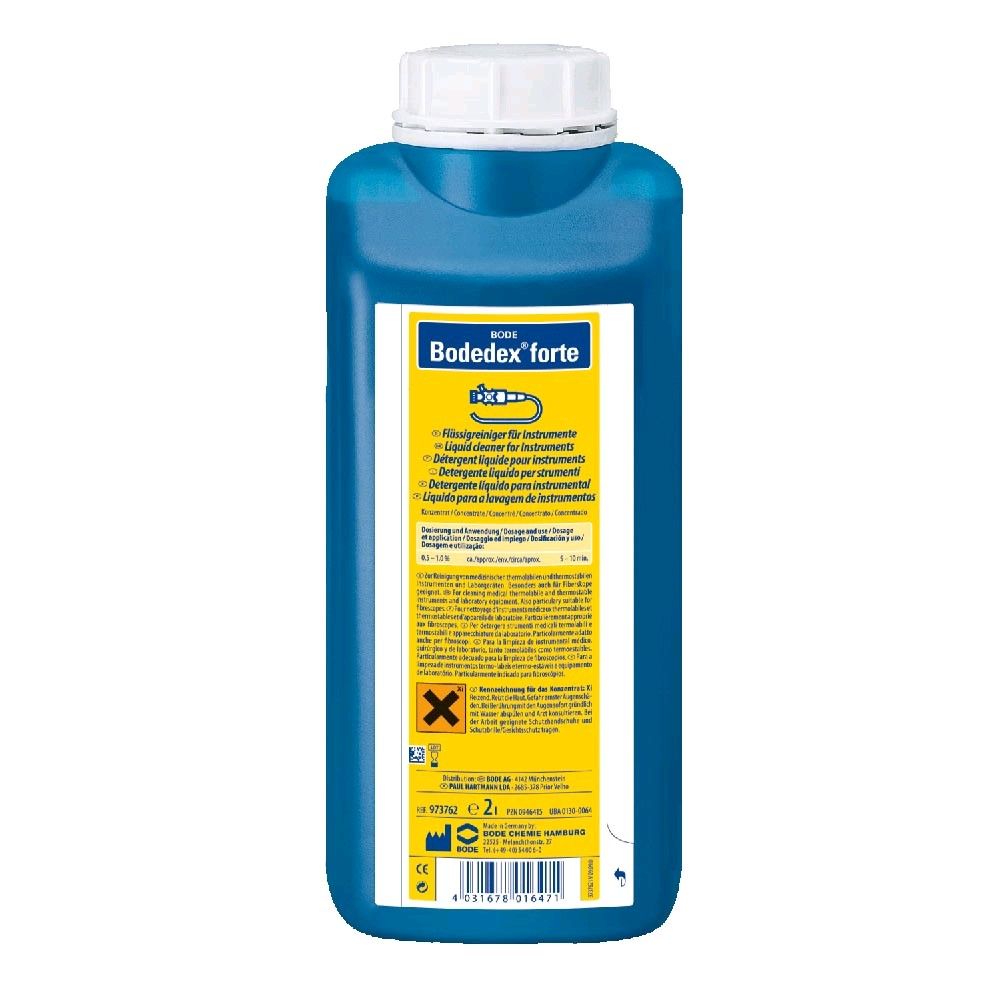 £19.70*
Content:
2 L
(£9.85* / 1 L)
Available, delivery time: 3-5 days
Product number:
BOD-973762
Best Advice on Medical Products
Fast Delivery of available products
High quality brands
Purchase on Account
Product details for Instrument Cleaner
The instruments cleaner Bodedex® forte of BODE with patented system for cleaning of thermolabile and thermostable instruments.
With the innovative automatic formulation stubborn residues of blood, protein, secretions, grease, biofilms and x-ray contrast agents may even be reliably removed.
Features from the instrument cleaner
strong cleaning power
dissolves residues of contrast media
dissolves biofilms
high material compatibility
used in an ultrasonic bath
Applications from Instrument Cleaner
for powerful yet gentle cleaning of thermolabile and thermostable instruments
incl. flexible endoscopes
and laboratory equipment
Manufacturer "BODE"
Bode Chemie GmbH from Hamburg manufactures highly effective disinfectants and other hygiene products. Well-known brands, which you can also find here in our shop, are for example Bacillol, Baktolan or Sterillium. Bode disinfectants and skin care products are available in various versions and sizes. We also have dispenser systems such as the Bode Euro dispenser for disinfectants, cleaning solutions or soaps, including suitable accessories. Bode Tissues, which are available in refillable dispenser boxes, must also be stored safely.
More articles from BODE to look at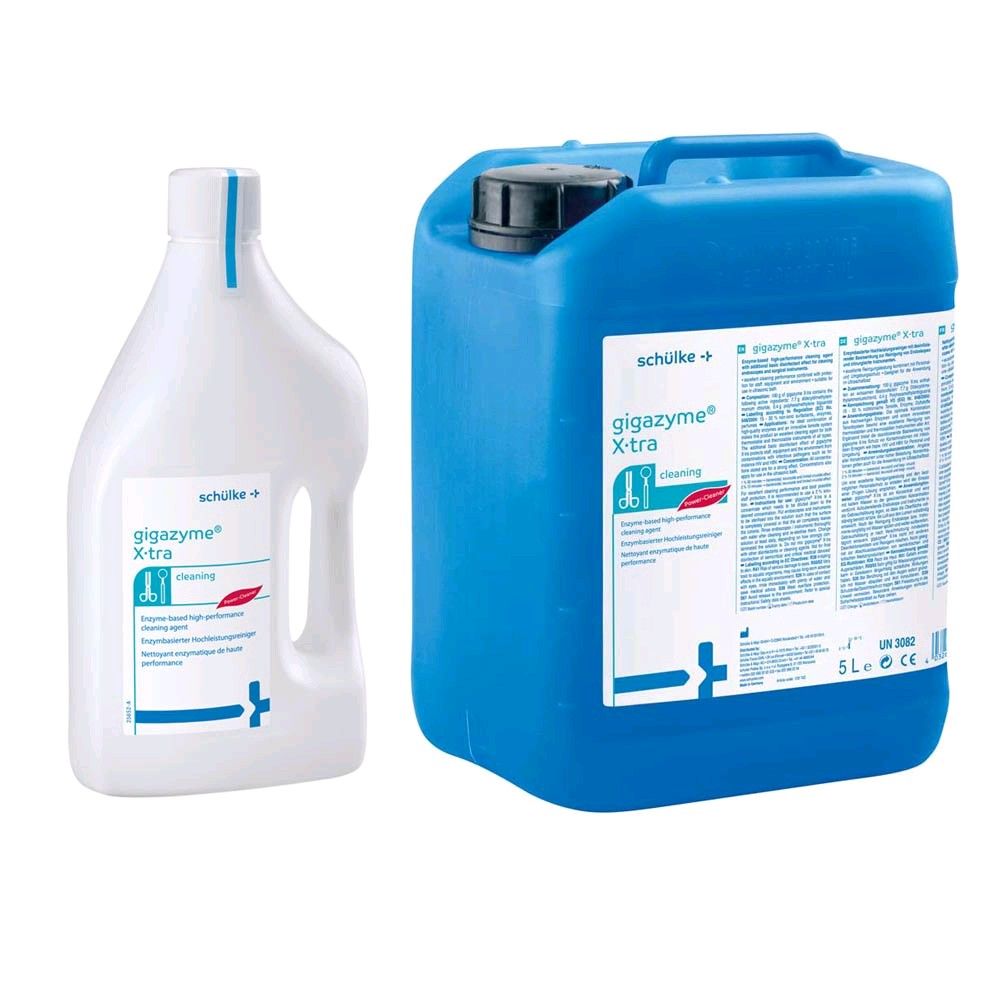 Schülke gigazyme® X-tra instrument cleaner, high-performance, enzymes
Properties from Instrument Cleaner Enzymatic High Power Cleaner liquid with disinfecting base effect powerful cleaning performance very good material compatibility with high quality enzymes with innovative surfactant system green pH 7.5 Composition: 100 g gigazyme® X · tra contain of active ingredients: 7.7 g didecyl, 0.4 g polyhexamethylene gem identification. Regulation (EC) 648/2004: 15 - 30% nonionic surfactants, enzymes, fragrances Applications from Instrument Cleaner for cleaning of endoscopes and surgical instruments for thermostable and thermolabile instruments of all kinds for use in an ultrasonic bath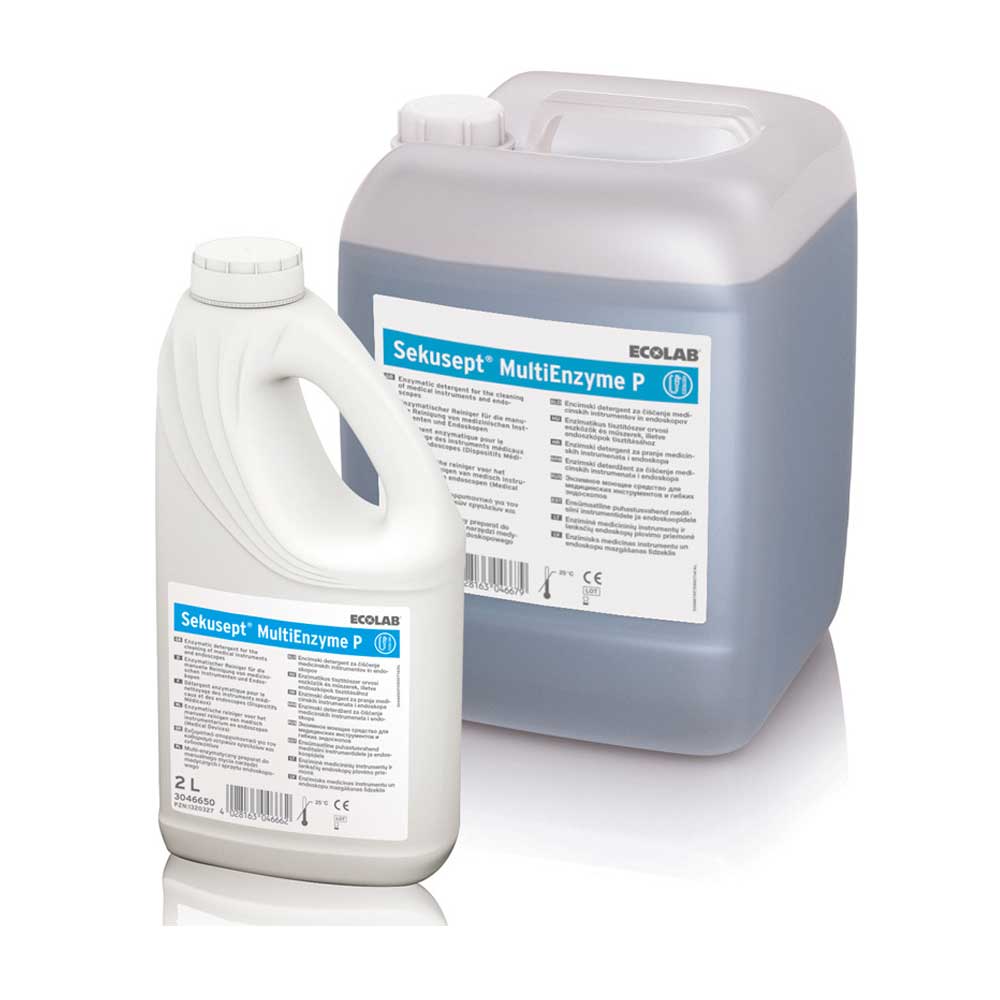 Ecolab Instrument Cleaner Sekusept Multienzyme P, Sizes
Sekusept™ MultiEnzyme P by Ecolab is used for enzymatic precleaning of medical instruments. With its optimal 4-enzyme-combination and material-friendly abilities, the cleaner is also suitable for flexible endoscopes. It enables RKI-conform, not fixing precleaning of thermostable and thermolabile medical instruments. Ultrasonic applications are also possible with Sekusept™ MultiEnzyme P. The cleaner is available in the variants 2 liter and 6 liter. Properties of Sekusept™ MultiEnzyme P enzymatic cleaner for reprocessing of medical instruments including flexible endoscopes RKI-conform, not fixing enzymatic precleaning 4-enzyme-combination material-friendly for thermostable and thermolabile instruments also for ultrasonic application available in variants 2 liter and 6 liter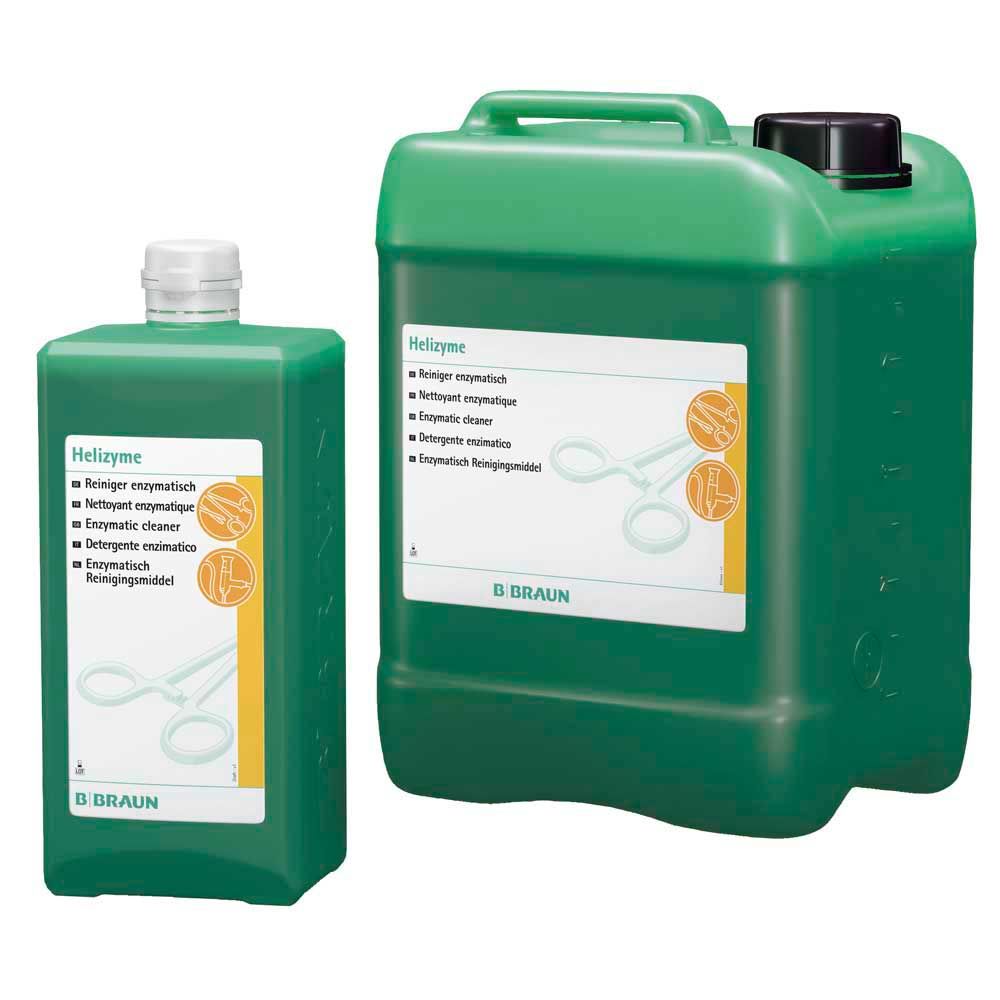 B.Braun Instruments cleaner Helizyme®, enzymatic
Aldehyde-based instrument disinfectant for manual processing of previously cleaned invasive and non-invasive medical devices such as flexible and rigid endoscopes For final disinfection of heat-sensitive reusable medical devices Active against mycobacteria (M. terrae), yeasts, enveloped and non-enveloped viruses (incl. HBV / HCV / HIV), sporicidal Active ingredients: 12 g glutaraldehyde, 7.5 g propan-2-ol, 0.5 g ethylhexanol per 100 g solution Advantages Formaldehyde-free May also be used in ultrasonic baths Low working concentrations: 1.5 % for 15 minutes 1 % for 1 hour