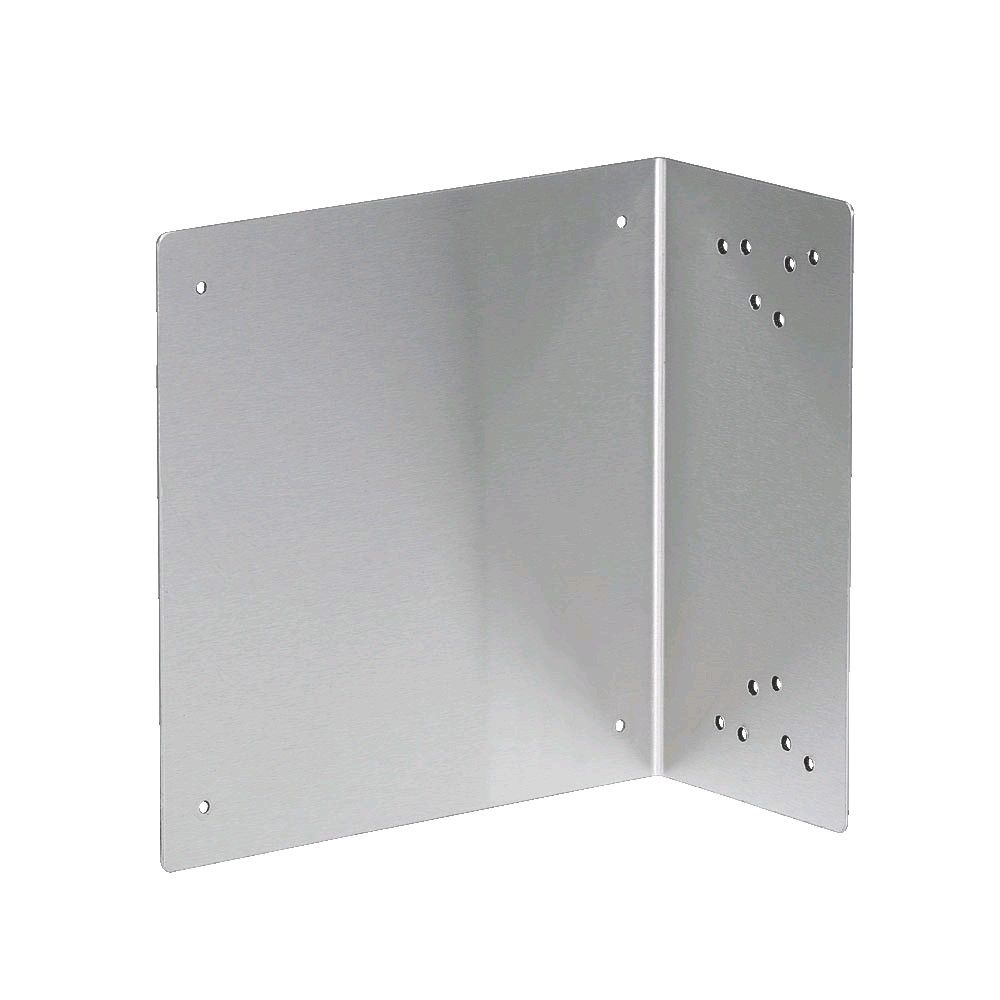 Available, delivery time: 3-5 days
Product number:
BOD-974870
Best Advice on Medical Products
Fast Delivery of available products
High quality brands
Purchase on Account
Product details for mounting brackets for Eurodispenser
The mounting bracket is for securing the BODE Euro dispenser 1 plus 1 plus touchless and 2000 uses.
Properties from mounting bracket
for fixing
plus for Euro dispenser 1 (350-500ml u. 1000 ml)
for EUR 1 plus touchless dispenser (u 350-500ml. 1000 ml)
compatible with Euro-Dispenser 2000 (350-500ml u. 1000 ml)
Note
for EUR 1 plus Touchless Dispenser 350/500 ml and 1000ml only compatible with accessories of 10000ml variant!
Manufacturer "BODE"
Bode Chemie GmbH from Hamburg manufactures highly effective disinfectants and other hygiene products. Well-known brands, which you can also find here in our shop, are for example Bacillol, Baktolan or Sterillium. Bode disinfectants and skin care products are available in various versions and sizes. We also have dispenser systems such as the Bode Euro dispenser for disinfectants, cleaning solutions or soaps, including suitable accessories. Bode Tissues, which are available in refillable dispenser boxes, must also be stored safely.
More articles from BODE to look at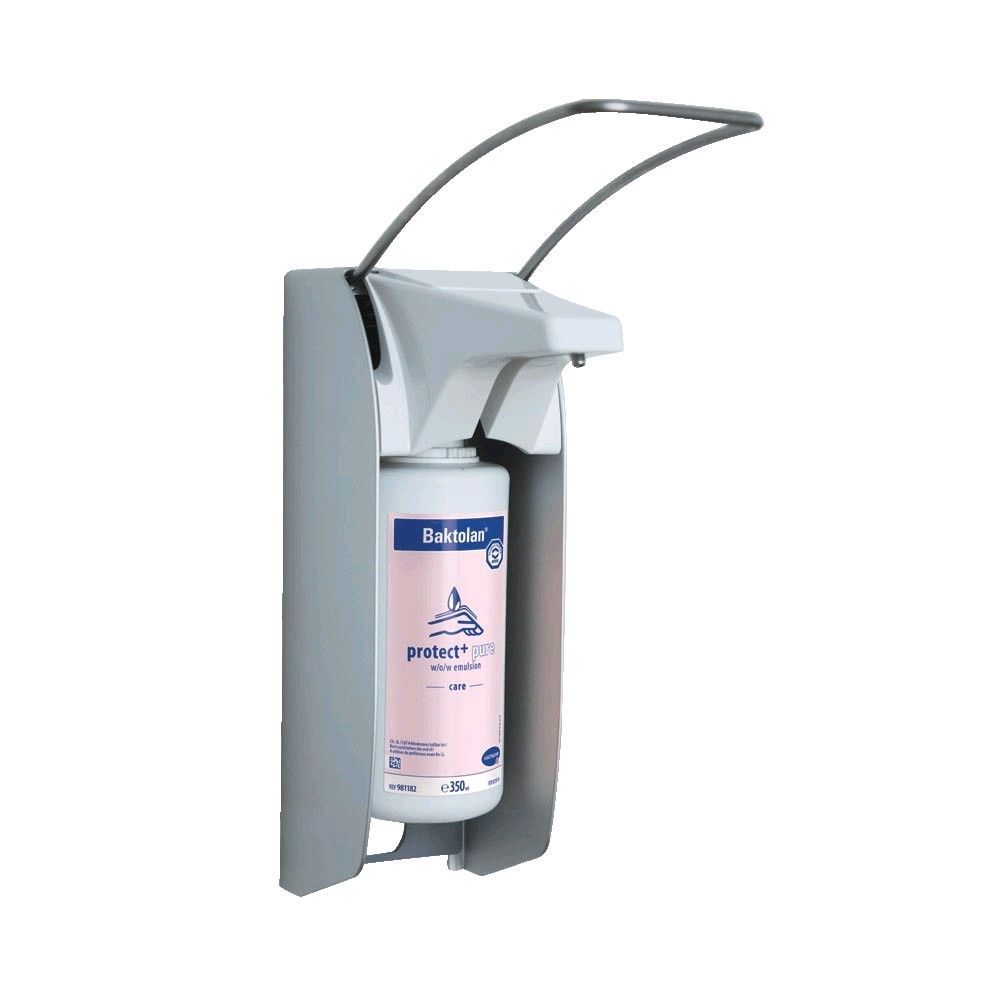 BODE Euro-dispenser 1 plus, short arm lever, metal, 500 ml or 1000 ml
Properties from Euro-dispensershort arm leversimple pump change by front removalreliable, robust metal dispenserall removable parts completely autoclavableeasy installation even in difficult space conditionsall commercially available bottles usedeasier and faster changing cylinderseasy operation and cleaningDosage adjusted to about 0.75 ml to 1.5 ml per strokeComes complete with mounting hardware and installation / operating instructionsApplications from Euro-dispenserthe application of hand disinfectants, washing and care lotionpracticeshospitalsnursingkindergartens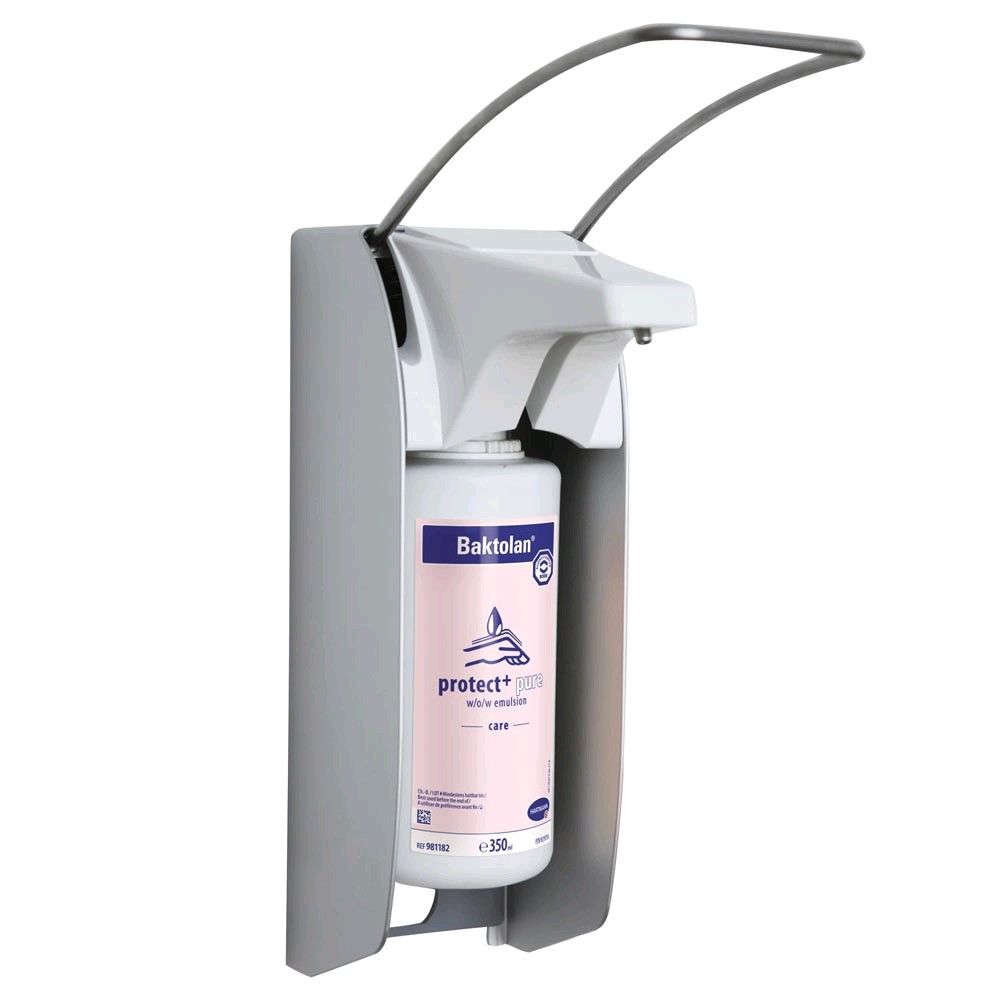 BODE Euro dispenser 1 plus, long arm lever, metal, 500 ml or 1000 ml
Properties from Euro dispenser long arm lever simple pump change by front removal reliable, robust metal dispenser many detachable parts completely autoclavable all commercially available bottles used easy operation and cleaning Dosage adjusted to about 0.75 ml to 1.5 ml per stroke Comes complete with mounting hardware and installation / operating instructions Applications from Euro dispenser the application of hand disinfectants, washing and care lotion