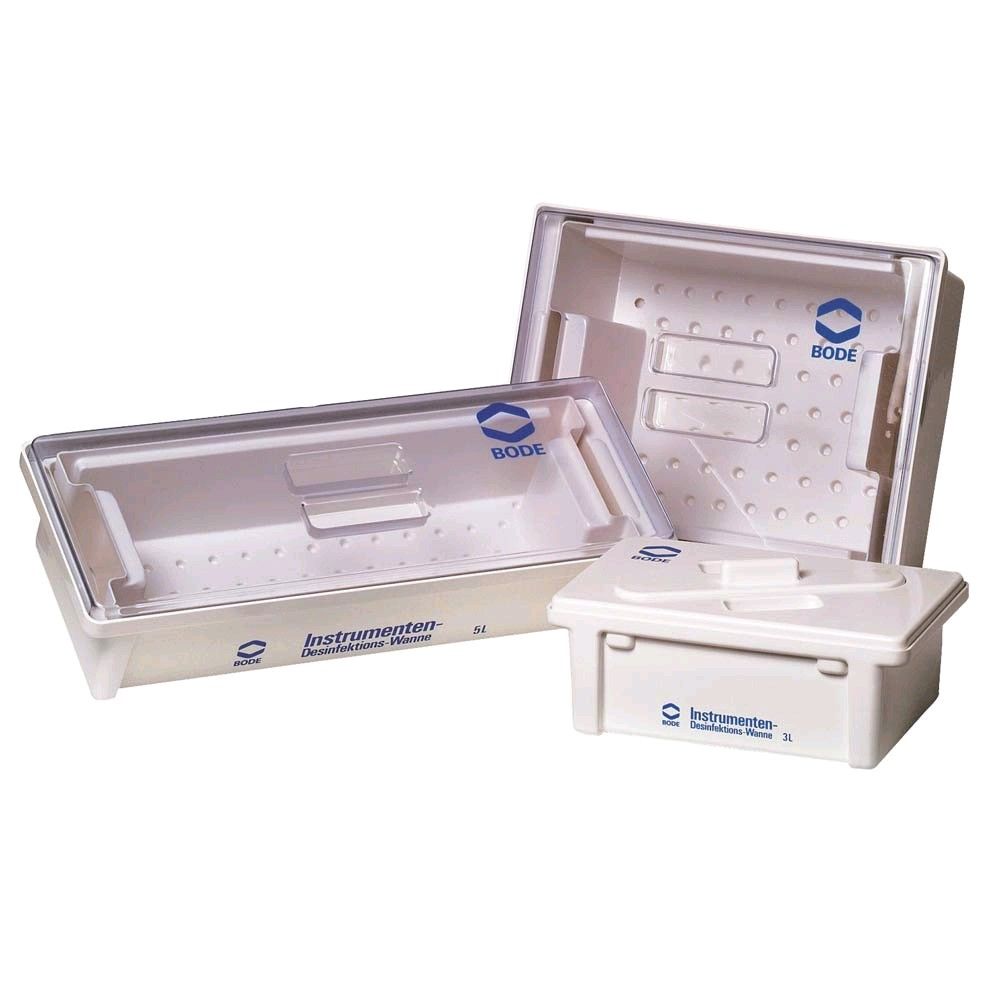 Available, delivery time: 3-5 days
Product number:
BOD-882670
Best Advice on Medical Products
Fast Delivery of available products
High quality brands
Purchase on Account
Product details for disinfecting wells sieve
The screen of BODE is used as a disinfectant bath used for manual instrument reprocessing.
Properties of the disinfectant trays sieve
for 3-, 5-, 10-, 30-liter tub
White PVC
practically
Applications from disinfecting wells sieve
for use in disinfecting wells for manual instrument preparation
in all areas of the hospital, the doctor's office and the laboratory
Manufacturer "BODE"
Bode Chemie GmbH from Hamburg manufactures highly effective disinfectants and other hygiene products. Well-known brands, which you can also find here in our shop, are for example Bacillol, Baktolan or Sterillium. Bode disinfectants and skin care products are available in various versions and sizes. We also have dispenser systems such as the Bode Euro dispenser for disinfectants, cleaning solutions or soaps, including suitable accessories. Bode Tissues, which are available in refillable dispenser boxes, must also be stored safely.
More articles from BODE to look at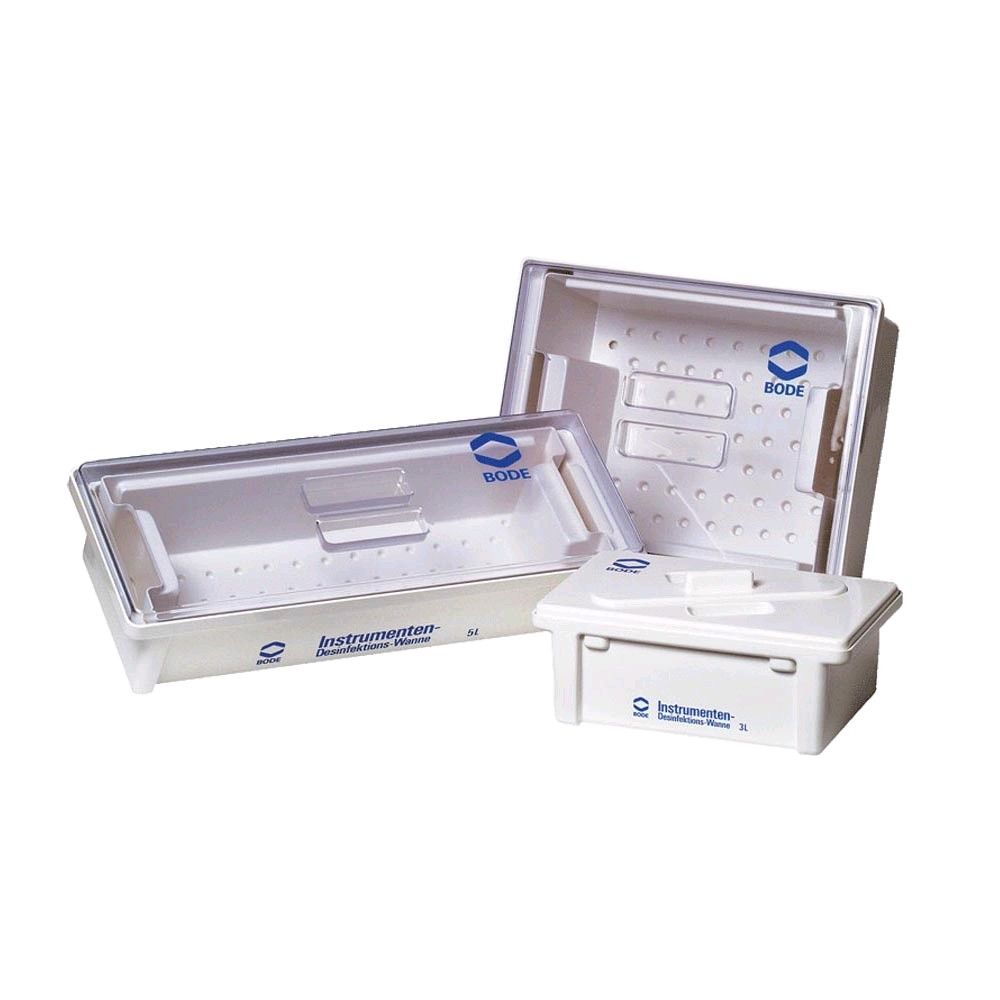 Disinfection tray by BODE, instrument processing, diff. Sizes
Properties of disinfection bath 3-, 5-, 10-, 30-liter tub incorporated handholds for safe handling Applications disinfection bath for secure attaching of disinfectants and cleaning solutions in the manual instrument cleaning in all areas of the hospital, the doctor's office and the laboratory Size Information disinfection bath 3 liter pan (lid with slot) L 300 x W 200 x H 110 mm 5 liter pan L 550 x W 200 x H 120 mm 10 liter pan L 390 x W 290 x H 170 mm 30 liter tank (incl. Drain tap) L 615 x W 400 x H 220 mm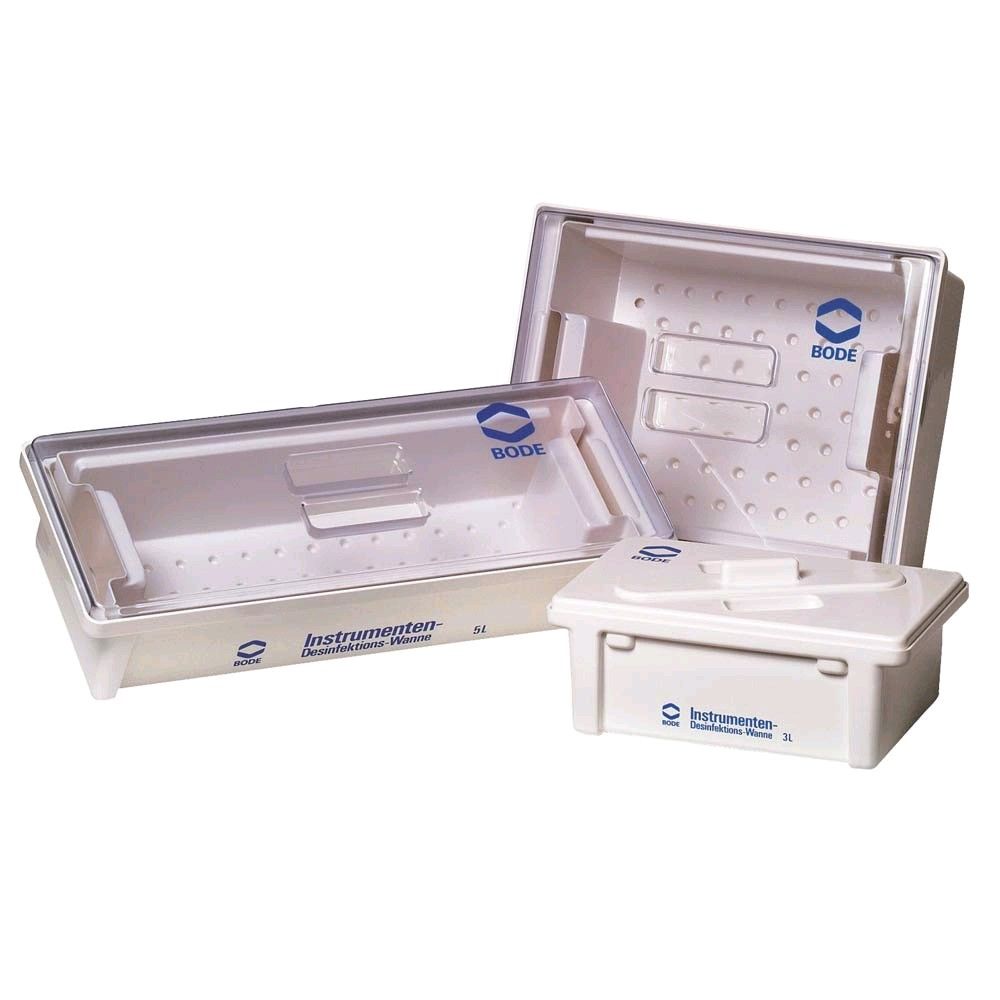 BODE cover for disinfecting tray, diff. Sizes, 1 pack
Properties of the disinfectant tray lidfor 3-, 5-, 10-, 30-liter tubat 3 liters with slotuser-friendly transparent coverApplications from the disinfection tray lidas coverage of disinfectant tubs in the manual preparation of instrumentsin all areas of the hospital, the doctor's office and the laboratory