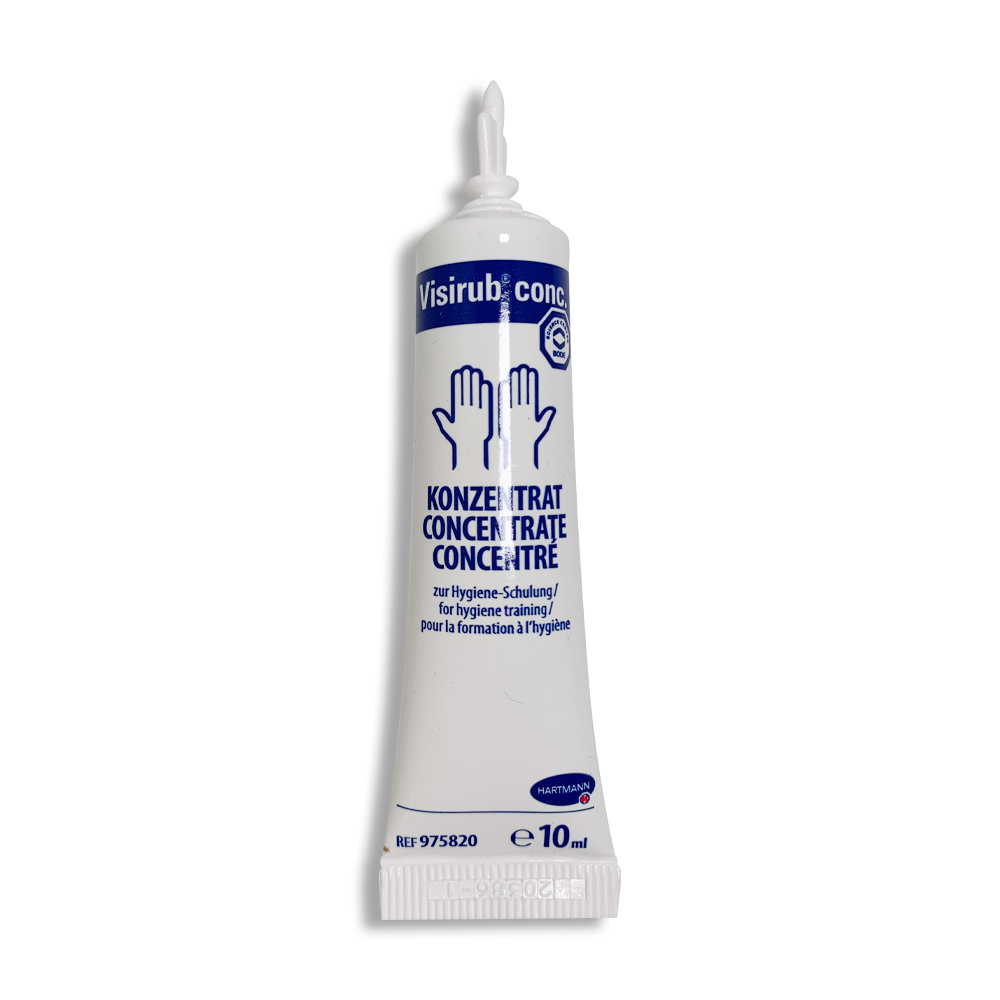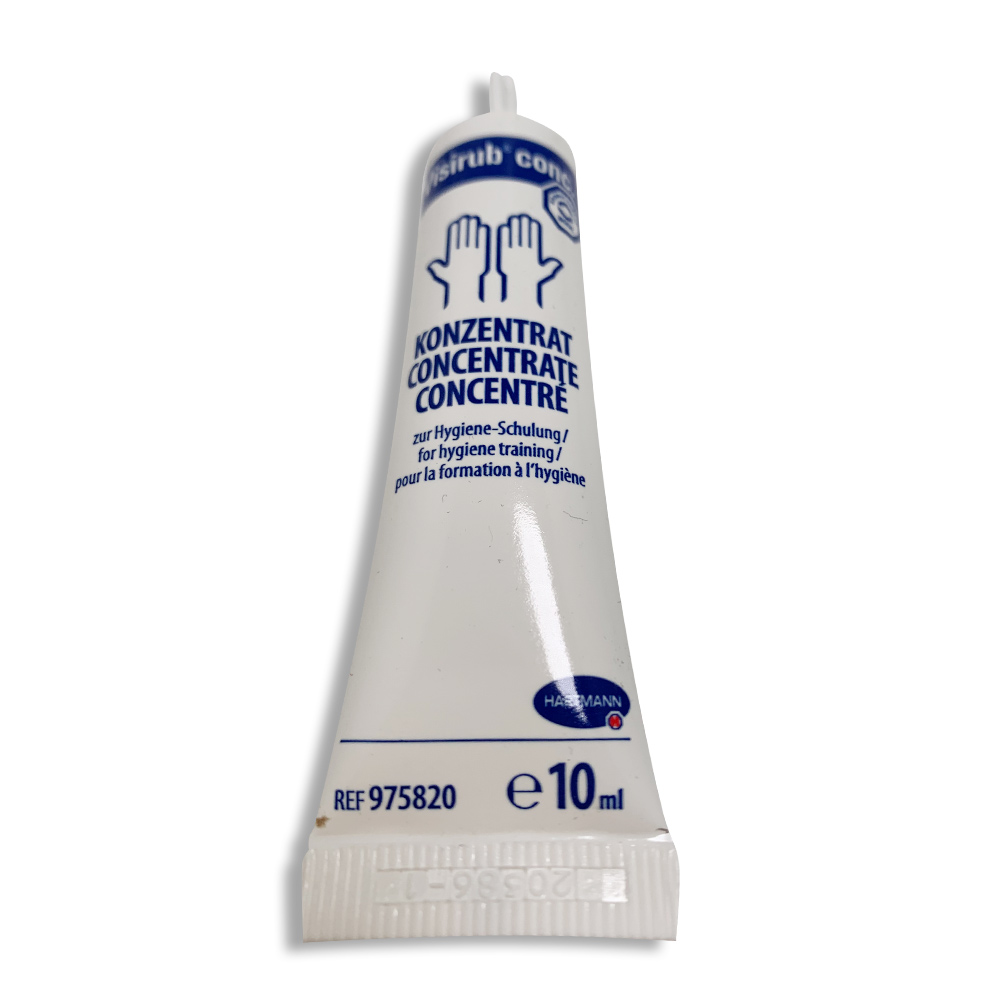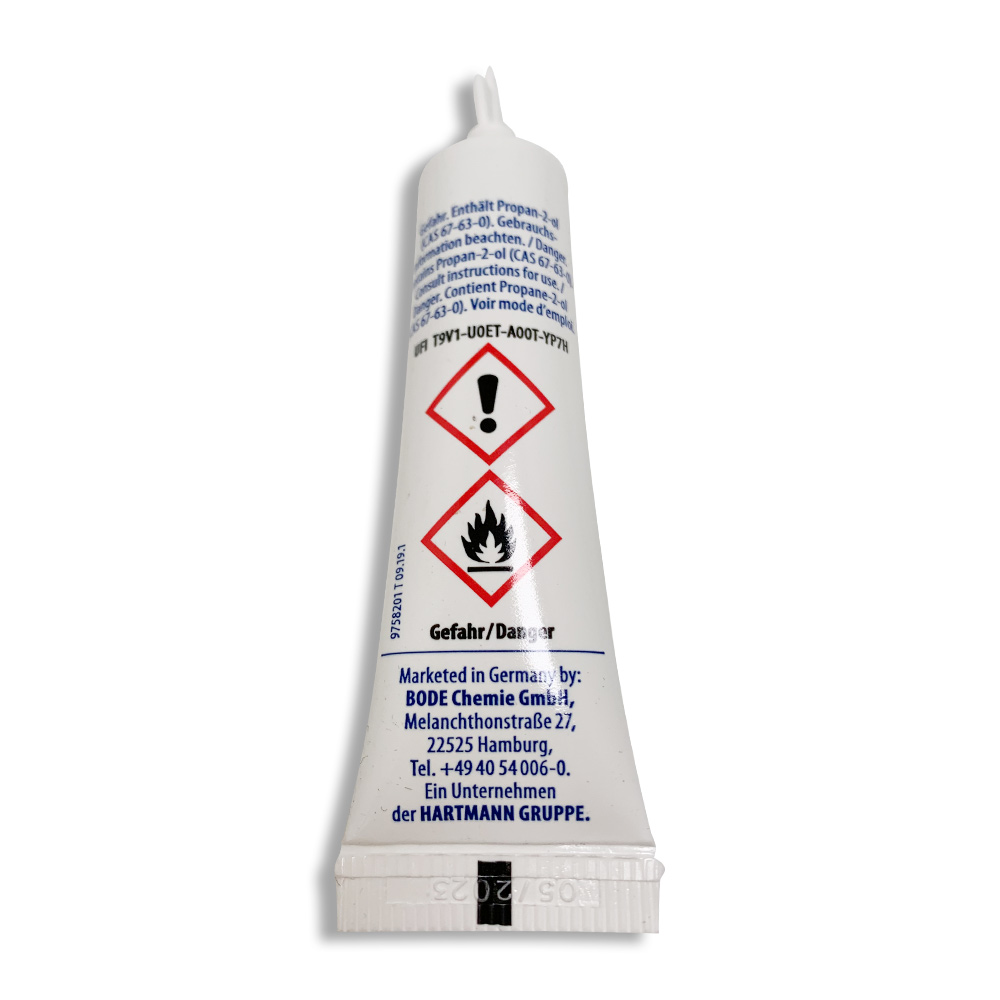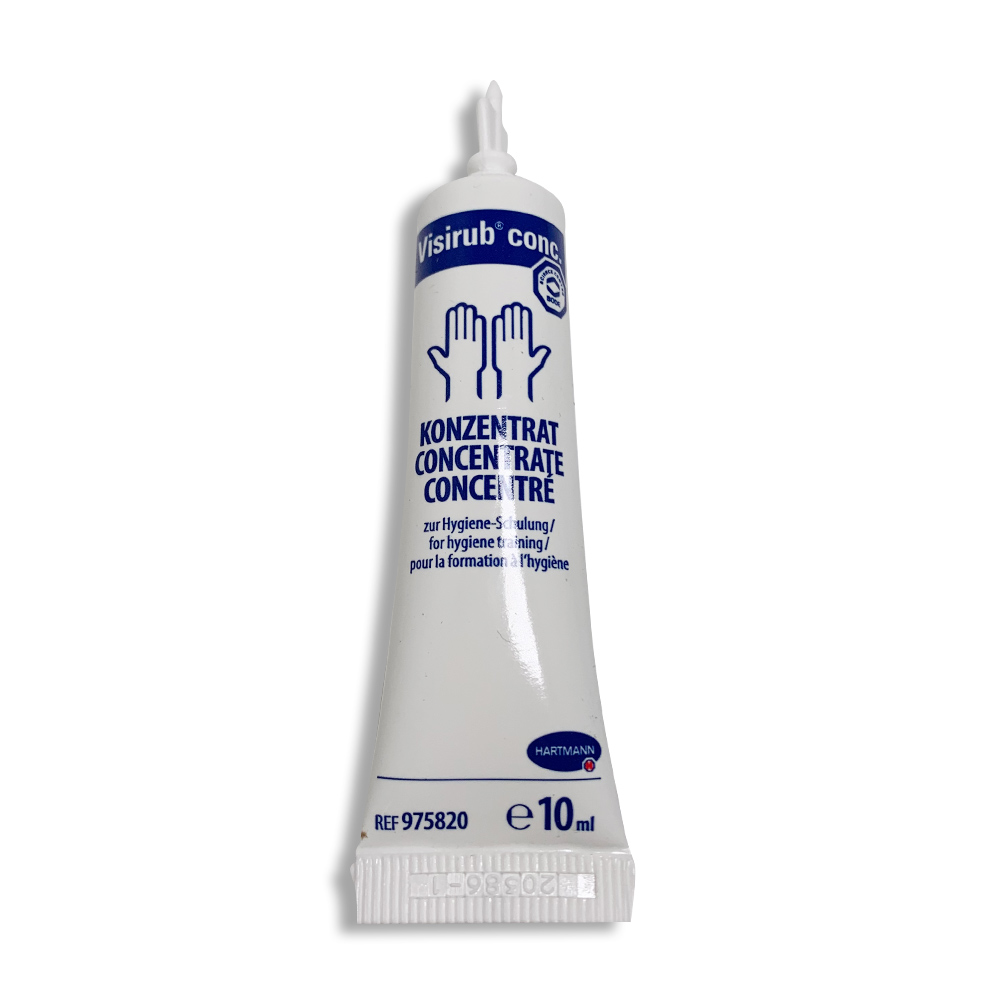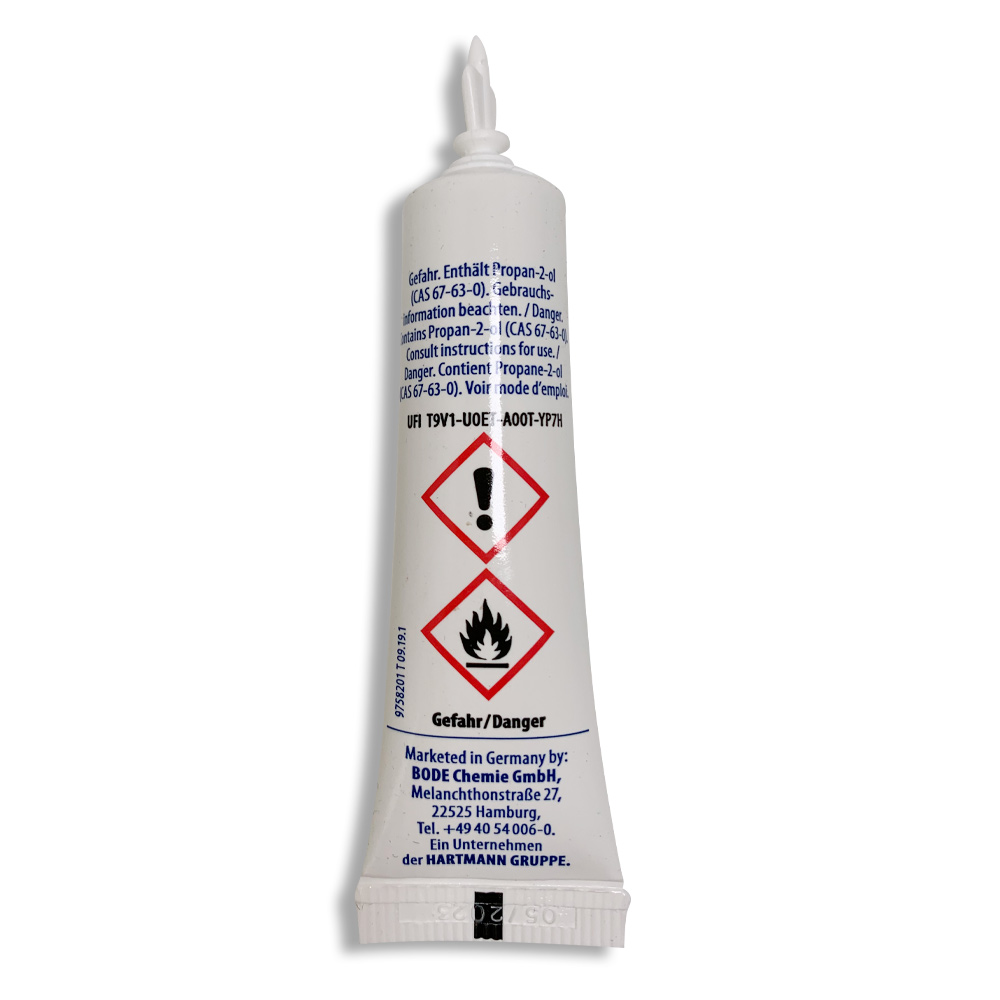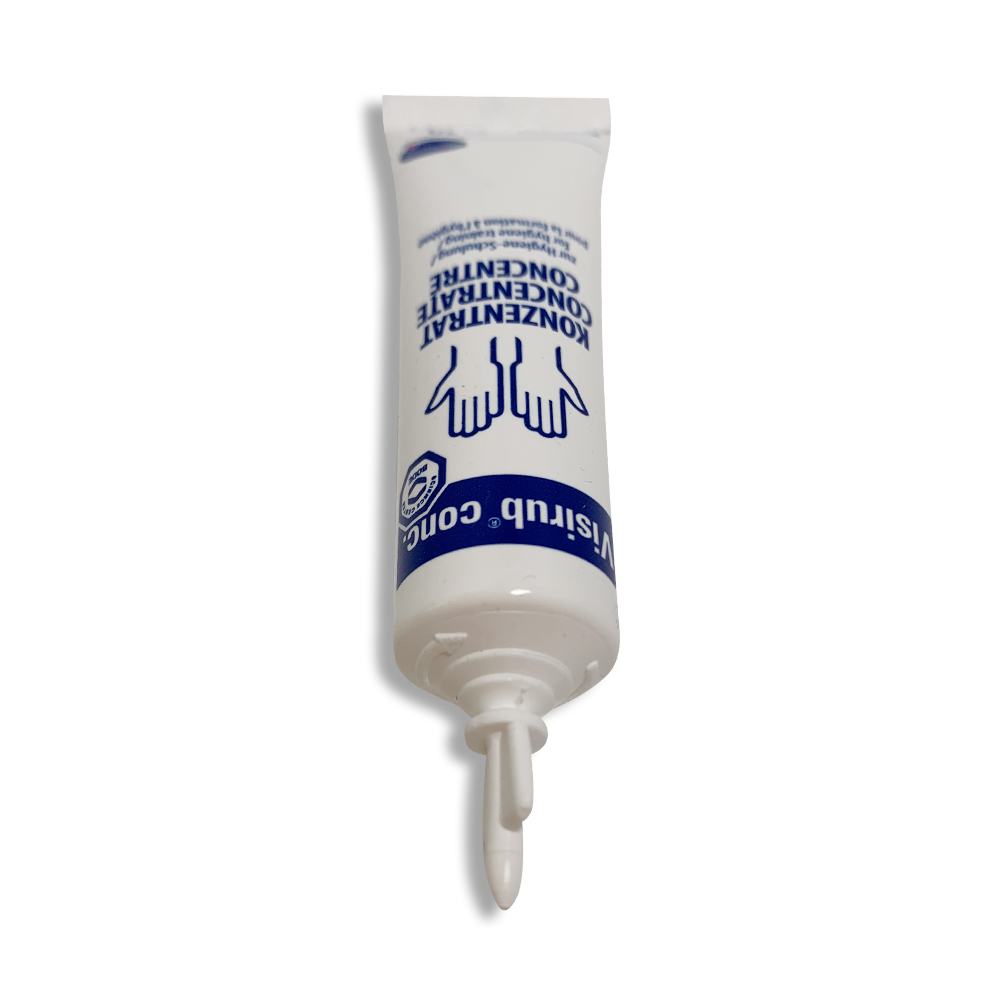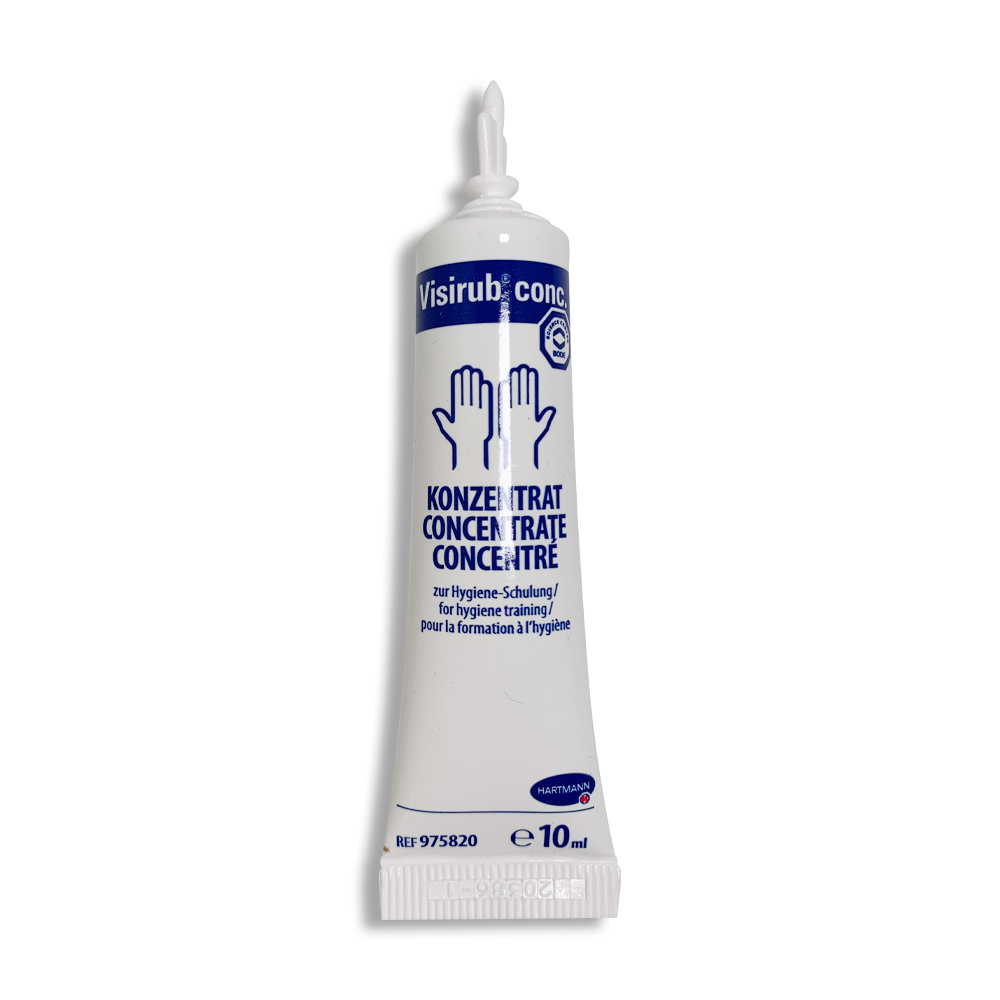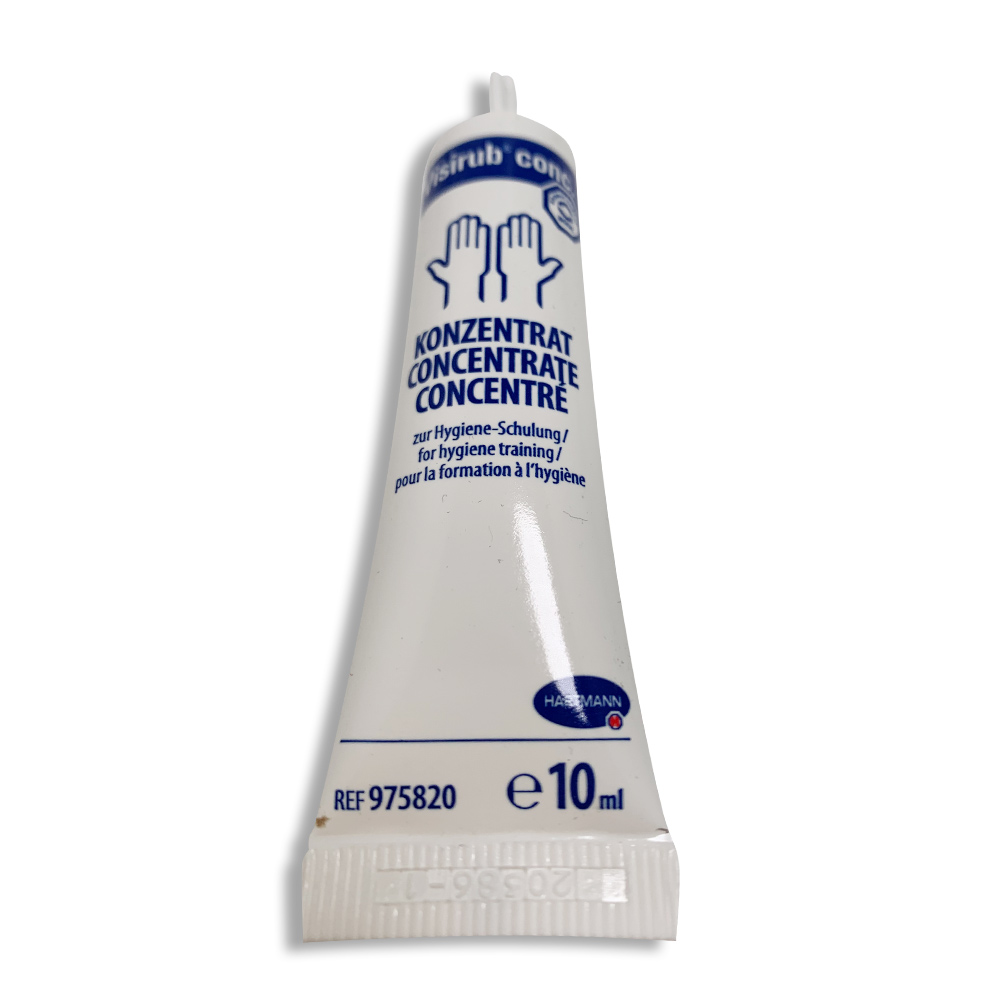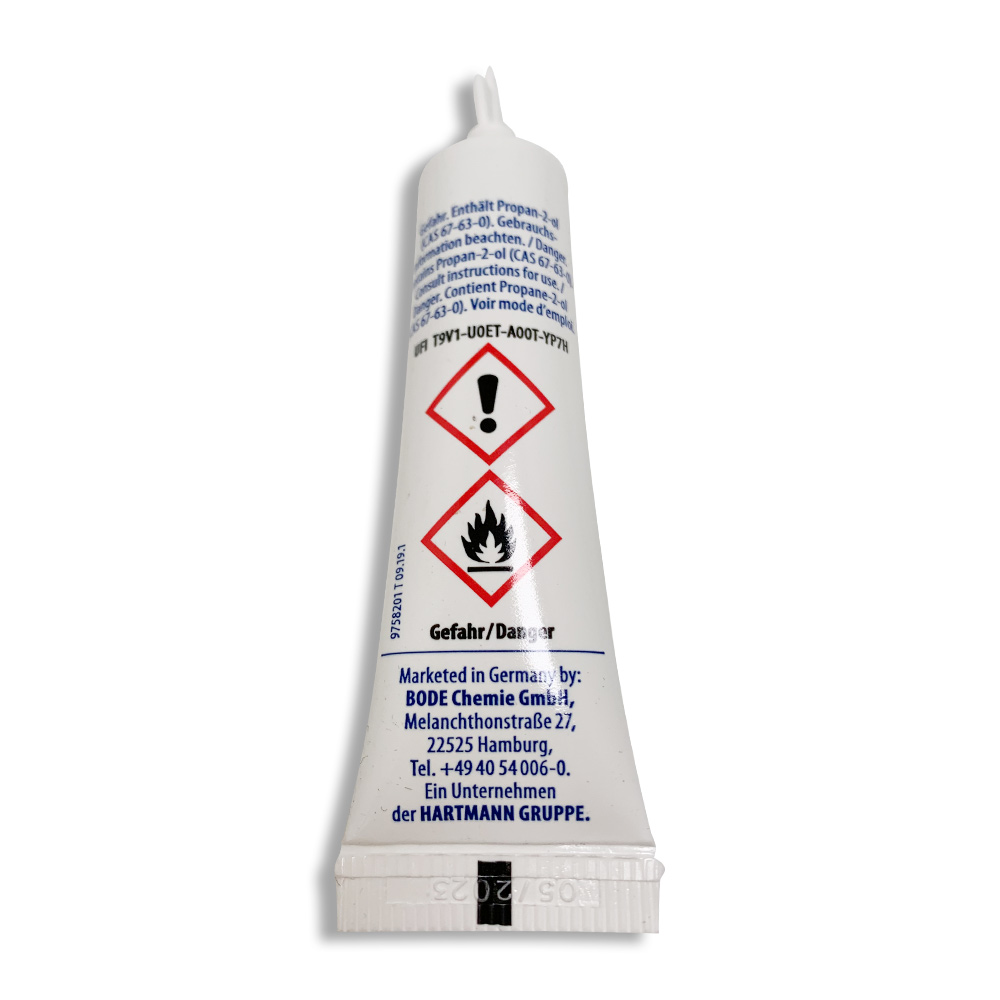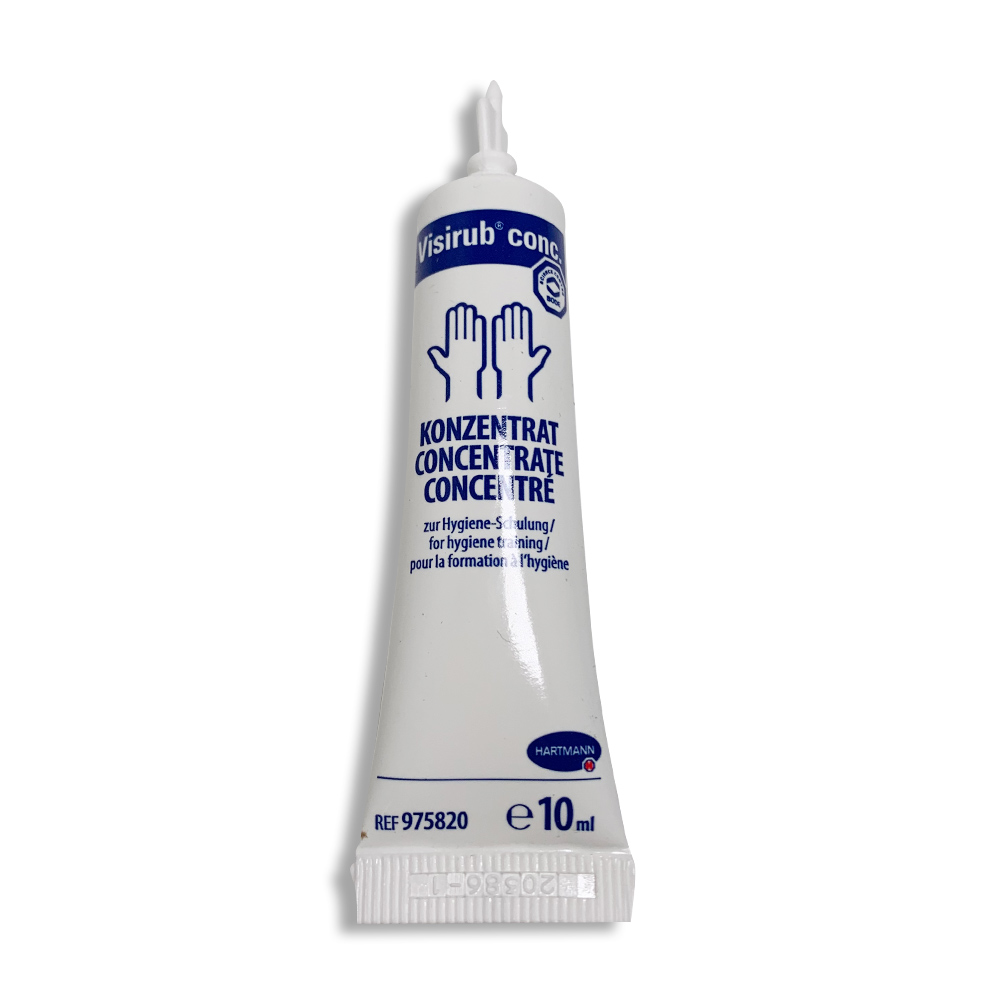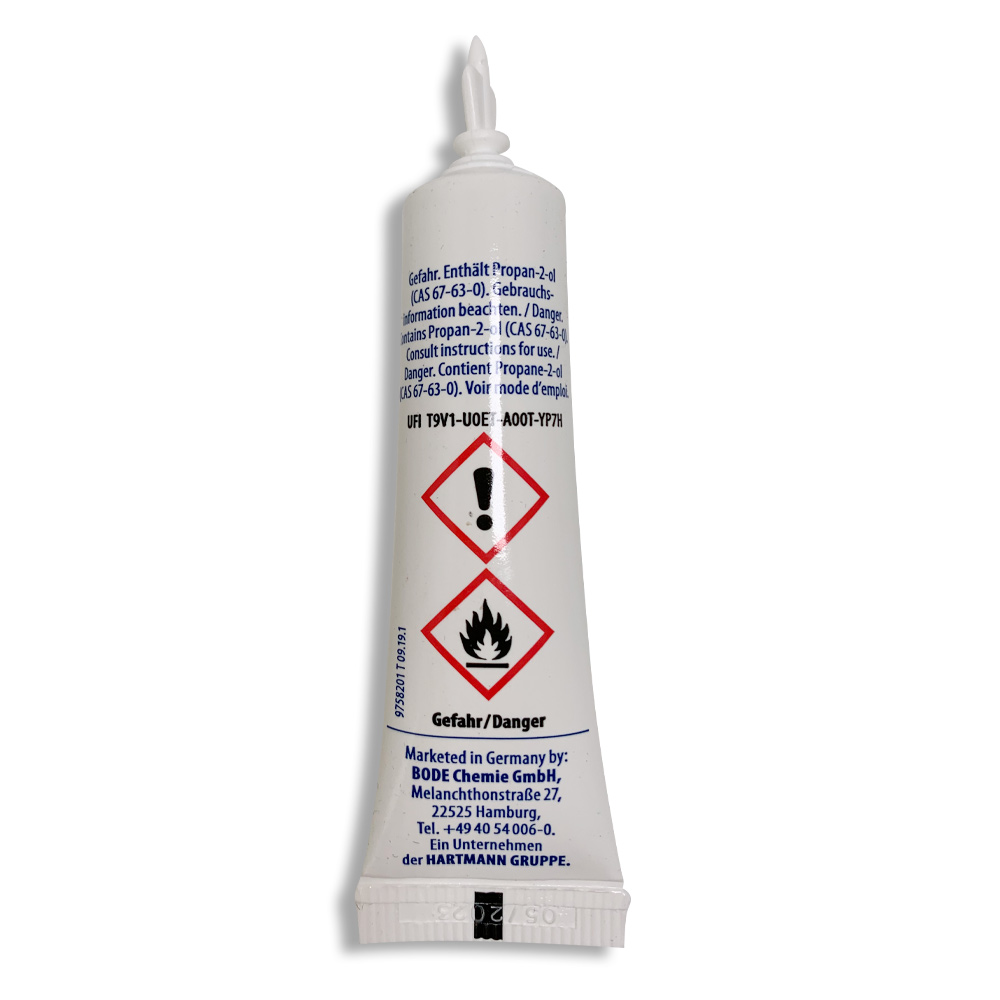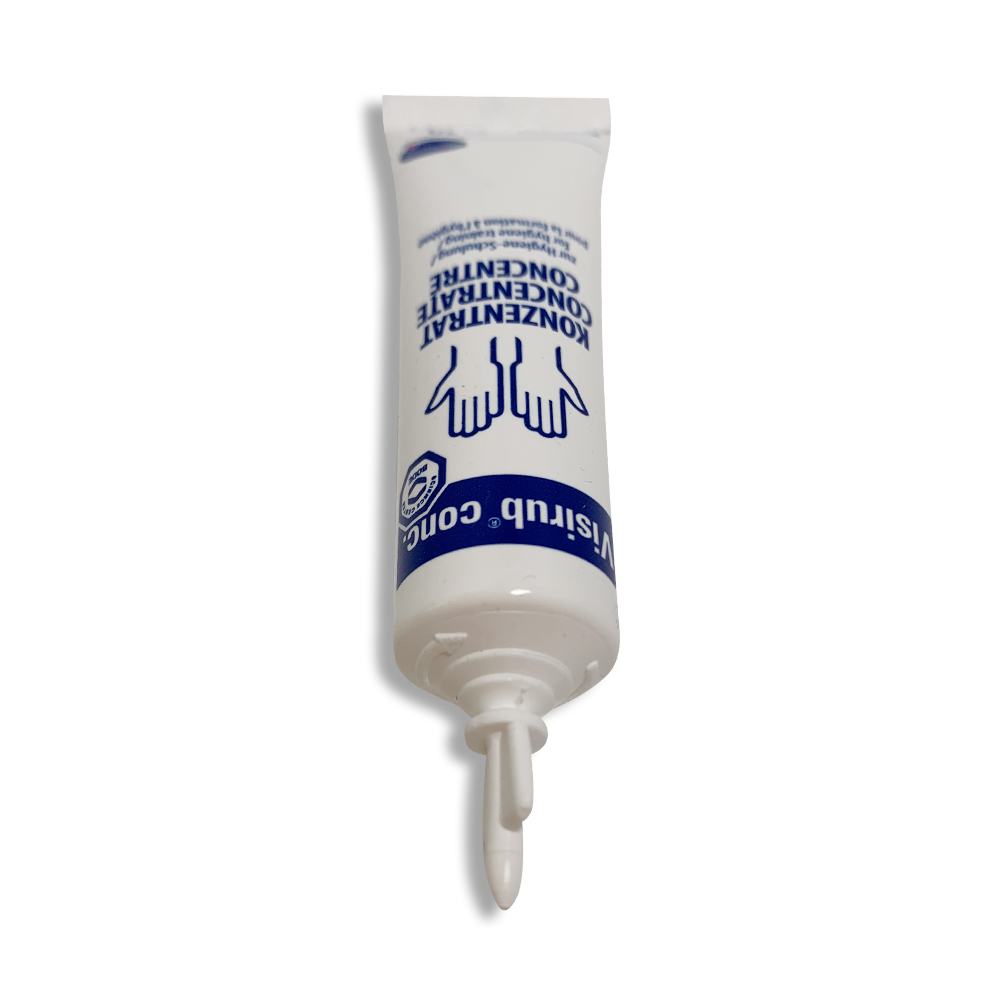 £7.16*
Content:
0.01 L
(£715.51* / 1 L)
Available, delivery time: 1-3 days
Product number:
BOD-975820
Best Advice on Medical Products
Fast Delivery of available products
High quality brands
Purchase on Account
Product details for concentrate for hand disinfection control
Fluorescent concentrate Visirub® conc. BODE hand disinfection is used in the combination with alcoholic hand sanitizer for training.
Properties from visualization Concentrate
fluoriszierend
10 ml Tube
suitable for Derma Lite check box
Applications from visualization Concentrate
to visualize wetting gaps in hand disinfection
Manufacturer "BODE"
Bode Chemie GmbH from Hamburg manufactures highly effective disinfectants and other hygiene products. Well-known brands, which you can also find here in our shop, are for example Bacillol, Baktolan or Sterillium. Bode disinfectants and skin care products are available in various versions and sizes. We also have dispenser systems such as the Bode Euro dispenser for disinfectants, cleaning solutions or soaps, including suitable accessories. Bode Tissues, which are available in refillable dispenser boxes, must also be stored safely.
More articles from BODE to look at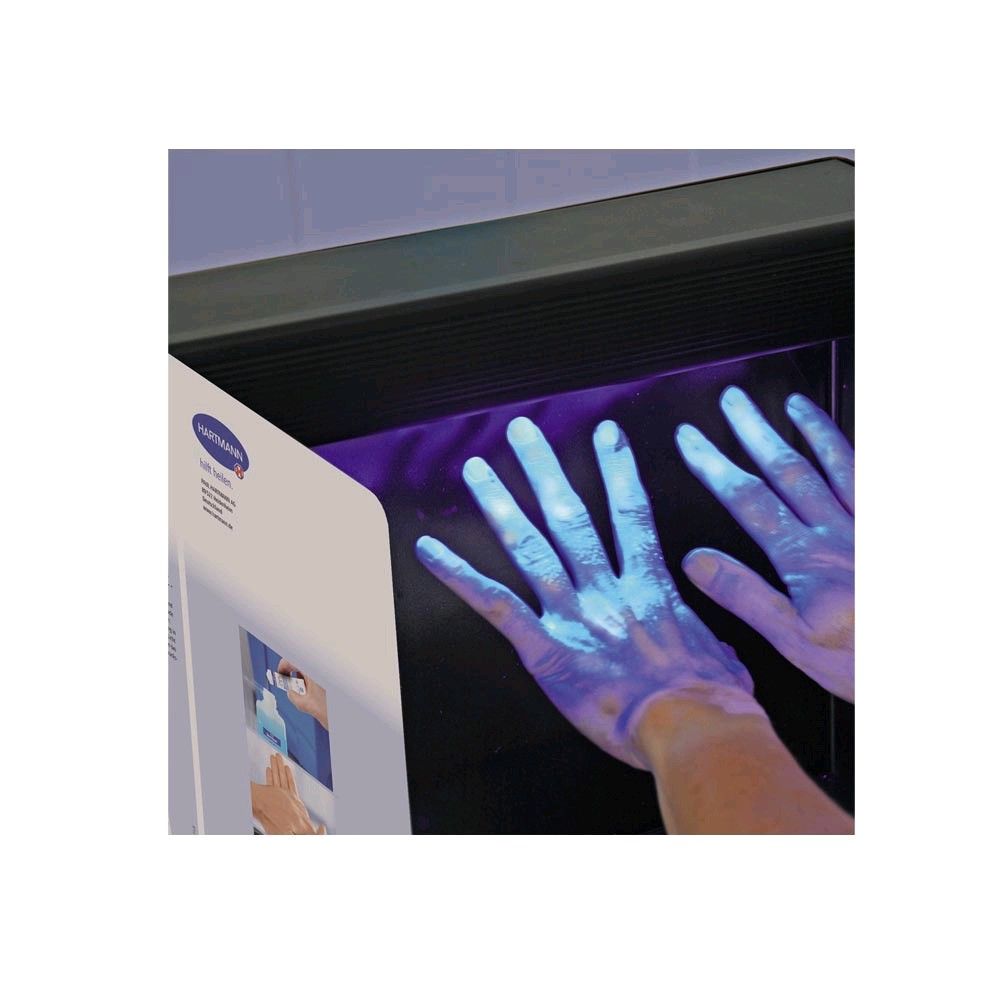 Derma Lite check box, 1 pack
Properties of UV test boxwith just a few clicks creates a ready-UV Boxspace-saving dimensionsopen: (B x H x D) 35 cm x 35 cm x 29.4 cmClosed: (W x H x D) 35 cm x 35 cm x 10.8 cmApplications of UV test boxin conjunction with Visirub®, an instrument for controlling the correct rubbing method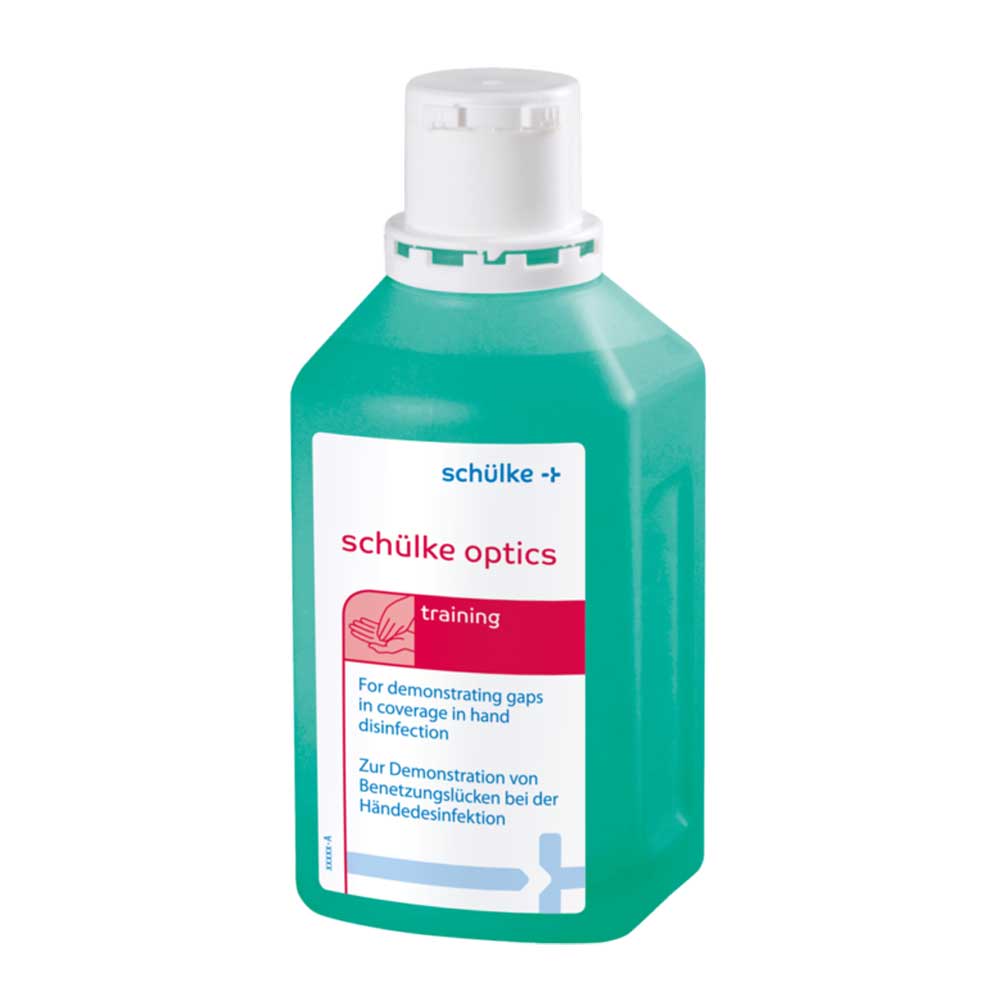 Schülke® Optics Hand Disinfection Trainer, Hygiene Control, 500 ml
As with hygienic and surgical disinfection, hands are rubbed with Schülke Optics. To visualize wetting gaps, place the rubbed hands under the UV lamp (366 nm).The fluorescent solution makes it possible that non-wetted areas of skin appear dark - the quality of the hand disinfection is to be evaluated so accurately.Properties of Hand Disinfection Control Solutionfluorescent solutionto control the results of the rubbing techniqueMaking gaps visible under UV lightColor: colorlessliquid500 ml solutionApplications of Schülke Opticsto check the hand disinfectionImportant note about Schülke OpticsDo not use the preparation for hygienic and surgical hand disinfectionOnly use externally.Do not get in eyes.Flammable liquid! Keep away from sources of ignition, open flames and children.Store in the dark if possible and not above 25 ° C.Keep container tightly closed.