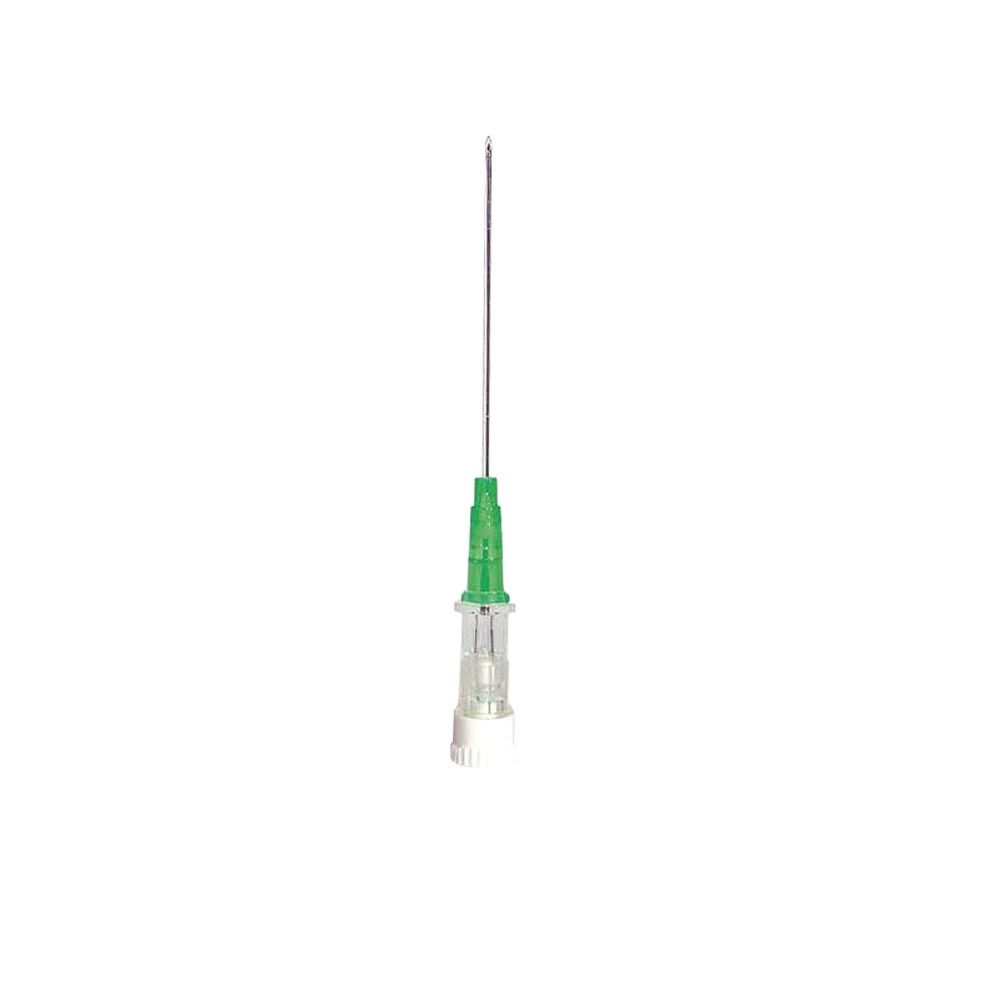 Available, delivery time 3-5 days
Product number:
DIS-43016
Best Advice on Medical Products
Fast Delivery of available products
High quality brands
Purchase on Account
Product details for Intravenous cannula
The Vasuflo T Dispomed of Intravenous cannula are thin walled, Teflon, have a Luer-Lock attachment and are also suitable for piercing piercings.
In addition, the color-coded intravenous catheters are radiopaque and thus must not be removed prior to irradiation. The thin-walled intravenous catheters made of Teflon (FEP) and ensures a high flow rate. The snug-fitting and color-coded stylet are separately available for all sizes in our shop.
Properties of Vasuflo T intravenous catheters
Non ported-over needle peripheral i.v. catheter complies with ISO 10555-5
thin-walled
Catheter mataerial: Teflon (FEP)
high flow rate
Excellent fixing on the skin
Radio opaque (radiolucent)
Luer-Lock fitting
sterile EO (Ethylene oxide)
Application of intravenous catheter
In all medical fields
Suitable for piercing
Size information of the cannulas
2.0 x 51 mm - 14G x 2 "- orange
1.75 x 51 mm - 16G x 2 "- gray
1.5 x 51 mm - 17G x 2 "- white
1.3 x 51 mm - 18G x 2 "- green
1.3 x 32 mm - 18G x 2 "- green
1.0 x 32 mm - 20G x 1 ¼ "- Pink
0.9 x 25 mm - 22G x 1 - blue
0.74 x 19 mm - 24G x ¾ "- yellow
0.64 x 19 - 26G x ¾ "- purple
Manufacturer "DISPOMED WITT"
The Hessian Dispomed Witt oHG is known for its single-use medical products. In our online shop you will find, for example, single-use cannulas with a highly precise cut. We carry canals and syringes from well-known Dispomed brands such as Neoject or Ecoject. Infusion syringes, insulin syringes and suitable accessories such as infusion tubes, combination stoppers for Luer-Lock syringes and complete infusion sets from Dispomed are available at low prices.
More articles from DISPOMED WITT to look at