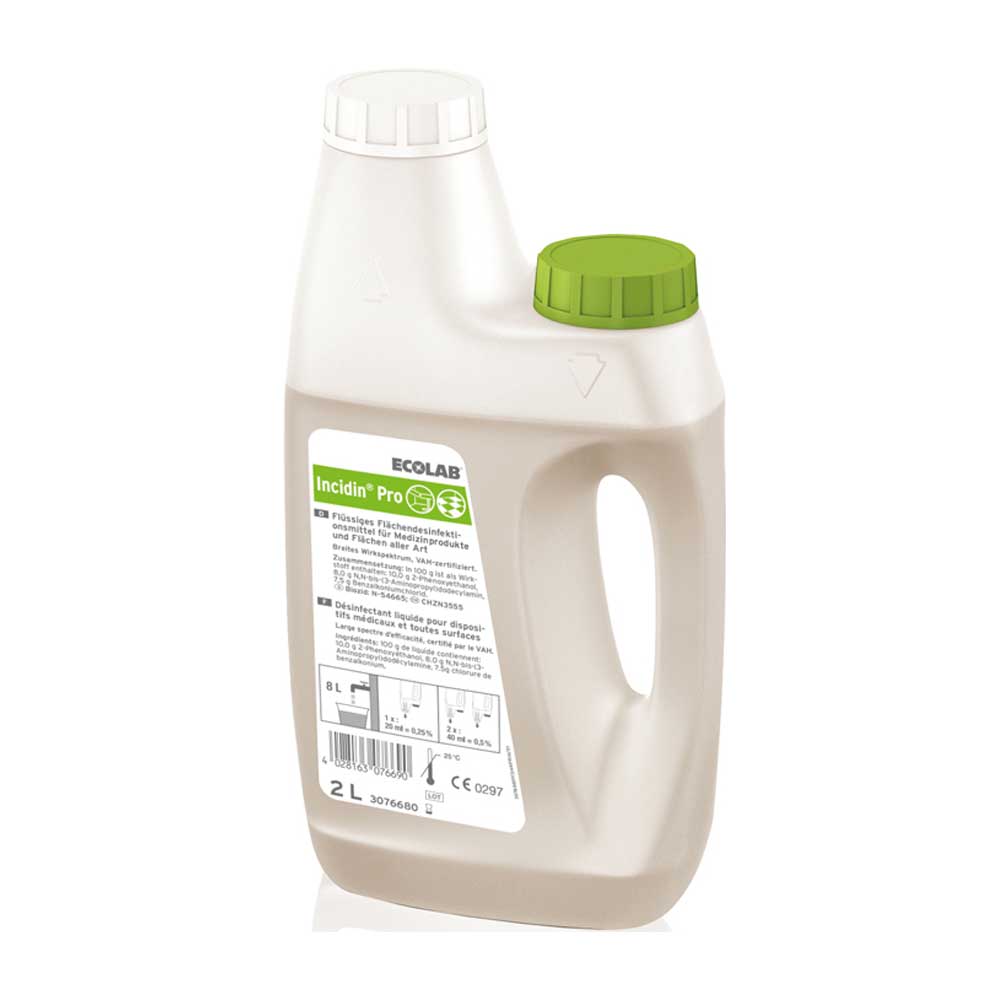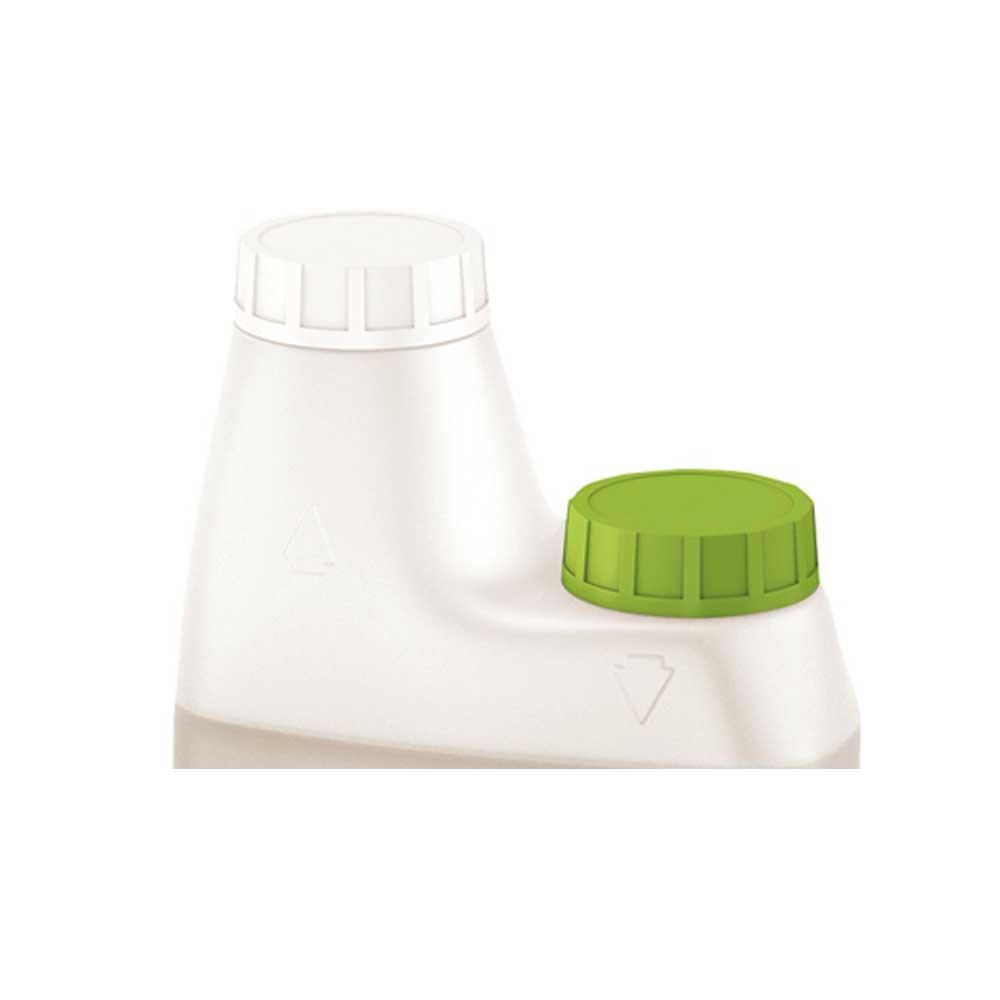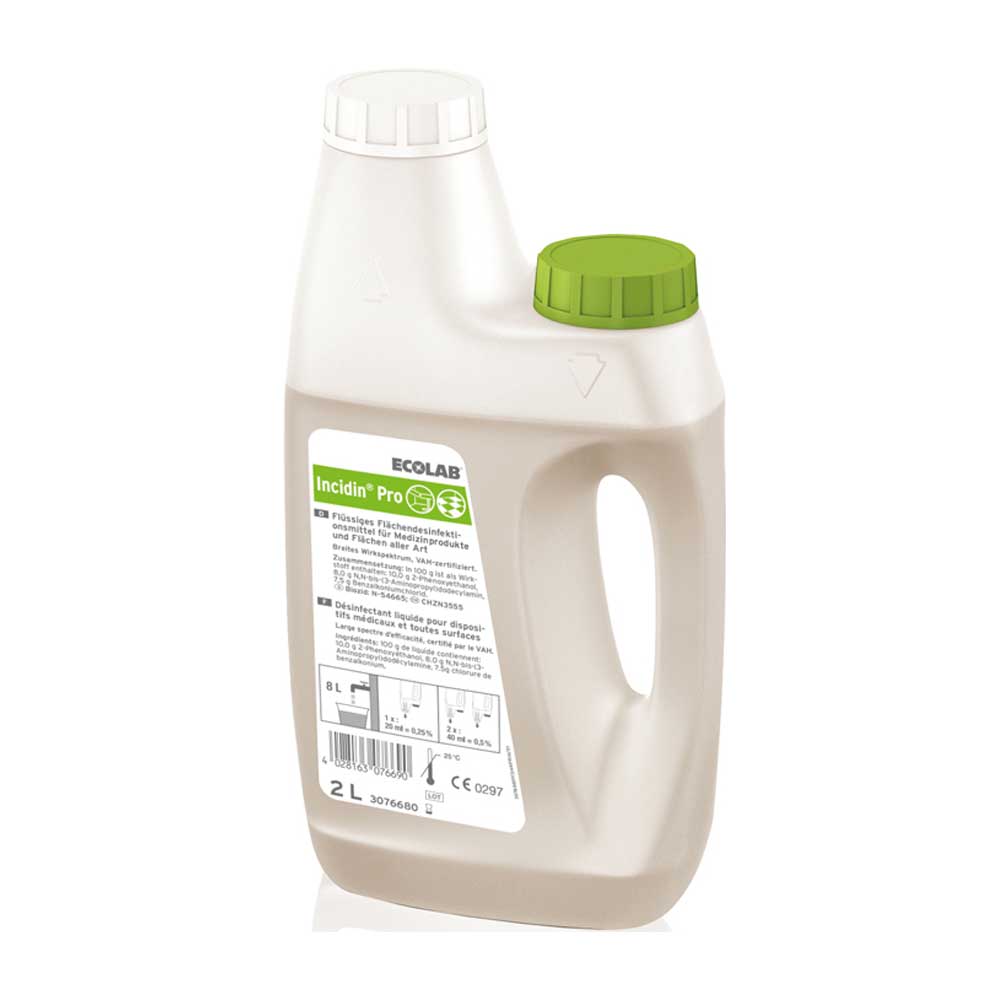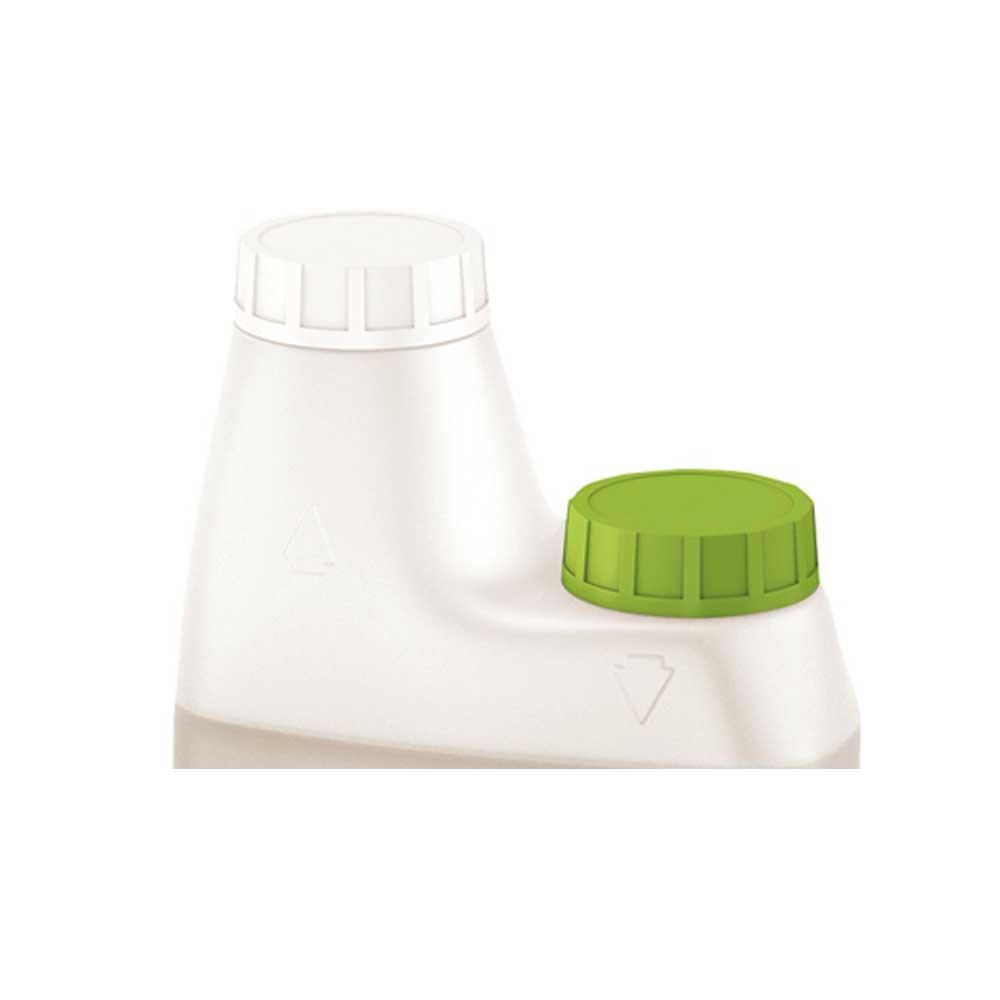 £69.27*
Content:
2 L
(£34.64* / 1 L)
Product number:
ECO3076560K-002
Best Advice on Medical Products
Fast Delivery of available products
High quality brands
Purchase on Account
Product details - Surface Ddisinfection INCIDIN PRO
Ecolab Incidin™ Pro is a surface disinfectant for medical products and surfaces of all kinds and offers the full disinfection spectrum within 60 minutes even at minimal concentration.
Incidin™ Pro by Ecolab makes use of the SMART-BALANCED-FORMULA to offer a complete efficiency spectrum for surface disinfection of medical products and surfaces of all kinds. Incidin™ Pro acts tuberculocidal, mycobactericidal and virucidal against norovirus within 60 minutes – even in the lowest conentration. Efficieny according to the 4-field-test is achieved within 30 minutes at a concentration of only 0,5 percent. The cleaning power is high as well. At the same time, Incidin™ Pro is gentle on materials like metal, linoleum, pvc, ceramics, rubber or plastic.
For application, Incidin™ Pro is mixed with water in the desired concentration not warmer than 30 degrees celsius. The designated surface is then evenly wiped. According to UVV gloves should be worn, when disinfecting with Incidin™ Pro.
Properties of Incidin™ Pro Surface Disinfectant
for medical products and surfaces of all kinds
full disinfection spectrum within 60 minutes, even in low concentration
bactericidal
tuberculocidal
levurocidal
mykobactericidal
limitedly virucidal
material-friendly
carry gloves during application
available in variants with 20 ml, 2 liters, 6 liters or 30 liters
Manufacturer "ECO LAB"
The US company Ecolab is one of the largest manufacturers of cleaning agents and disinfectants for medical, industrial and private use. Hygiene and care products for hands and skin are also manufactured by Ecolab. In the Medicalcorner24 you will find an extensive range of products for care, cleaning or disinfection from Ecolab. Including well-known brands such as Skinman, Sekusept and Incidin. Various dispensers and accessories such as dosing pumps or foam pumps are also available.
More articles from ECO LAB to look at