Pulse oximeter
On this page you will find information about pulse oximeters.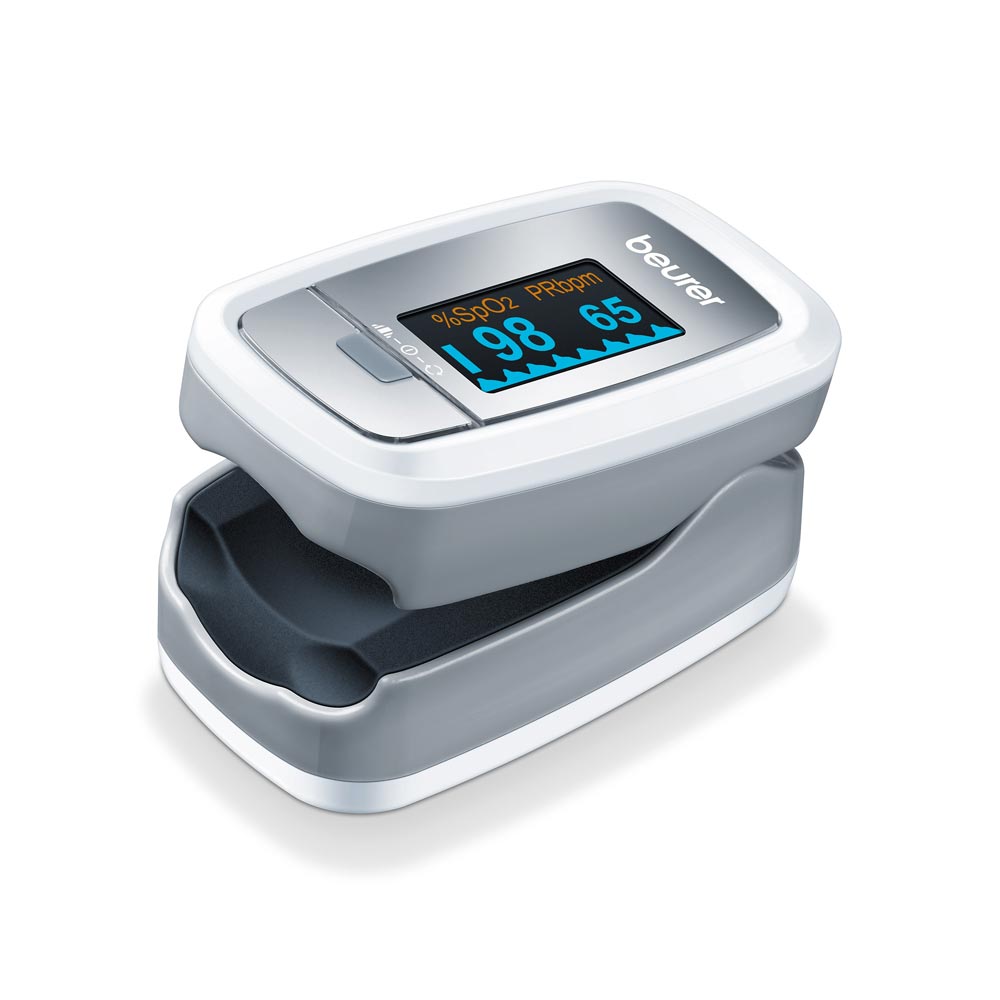 What is a pulse oximeter?
A pulse oximeter is a technical device for measuring the oxygen level of the blood and the frequency of the heartbeat. The measurement is not invasive, but is carried out on a finger, toe or earlobe. In the case of new-born babies, the heel can also be used as a measuring point. Usually, the measurement is taken on a finger.
Because the measurement is usually non-invasive, it is completely painless for the patient. The sensor unit that performs the measurement is in a clip that is attached to a finger, for example.
Pulse oximeter - the way it works
The sensor unit consists of two parts: a light sensor and a light source. This light source is located on one side and sends out infrared light which goes through the finger and is absorbed by the sensor on the other side, for example. The sensor then detects which parts of the light have been absorbed.
The light absorption is determined by the haemoglobin concentration and its saturation. Depending on whether the haemoglobin has bound oxygen or not it has different light absorption values. With the help of these known values the oxygen concentration of the blood can be measured.
Areas of application and use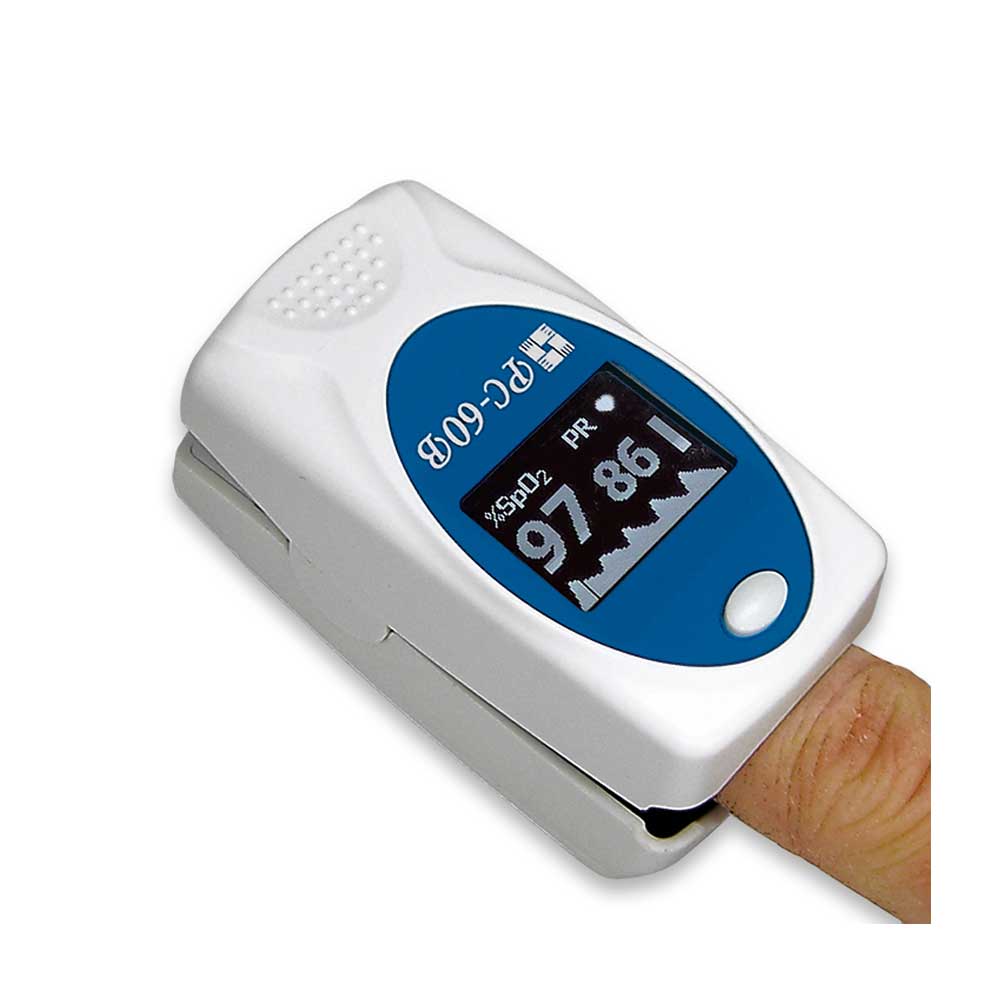 Pulse oximetry is frequently used in medicine. In rescue services and hospitals pulse oximetry is part of the standard monitoring.
Pulse oximetry is also often used in sleep medicine for long-term monitoring.
Pulse oximeters are also used for self-monitoring in sports aviation and mountaineering to prevent oxygen deficiency and altitude sickness.
Information to be observed:
Since pulse oximetry is mainly performed indirectly, it is therefore generally more susceptible to interference than a direct measurement method. The following factors can falsify or even prevent the measurement results:
Nail polish or artificial fingernails lead to light reflections that falsify the measurement result.
Patients in a state of shock or hypothermia often have insufficient peripheral blood flow or insufficient capillary blood flow which is why pulse measurement is not meaningful in such cases
In the case of carbon monoxide poisoning, haemoglobin saturation is detected by the measuring device, which is then enriched with carbon monoxide but not with oxygen.
If these things are observed a pulse oximeter provides reliable and meaningful results.
Of course, you will also find a selected assortment of pulse oximeters in our shop.
MEDICALCORNER24 protects your privacy
This website uses cookies, which are necessary for the technical operation of the website and are always set. Other cookies, which increase the usability of this website, serve for direct advertising or simplify interaction with other websites and social networks, will only be used with your consent.