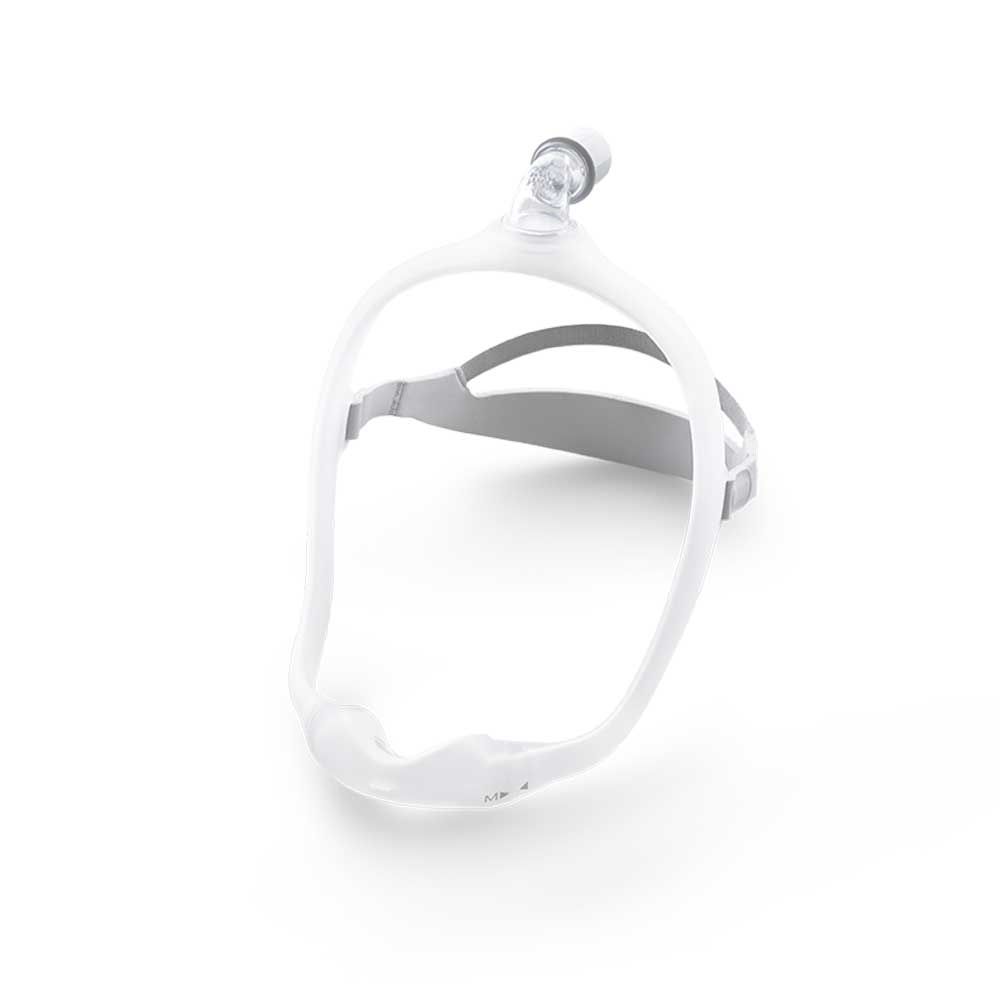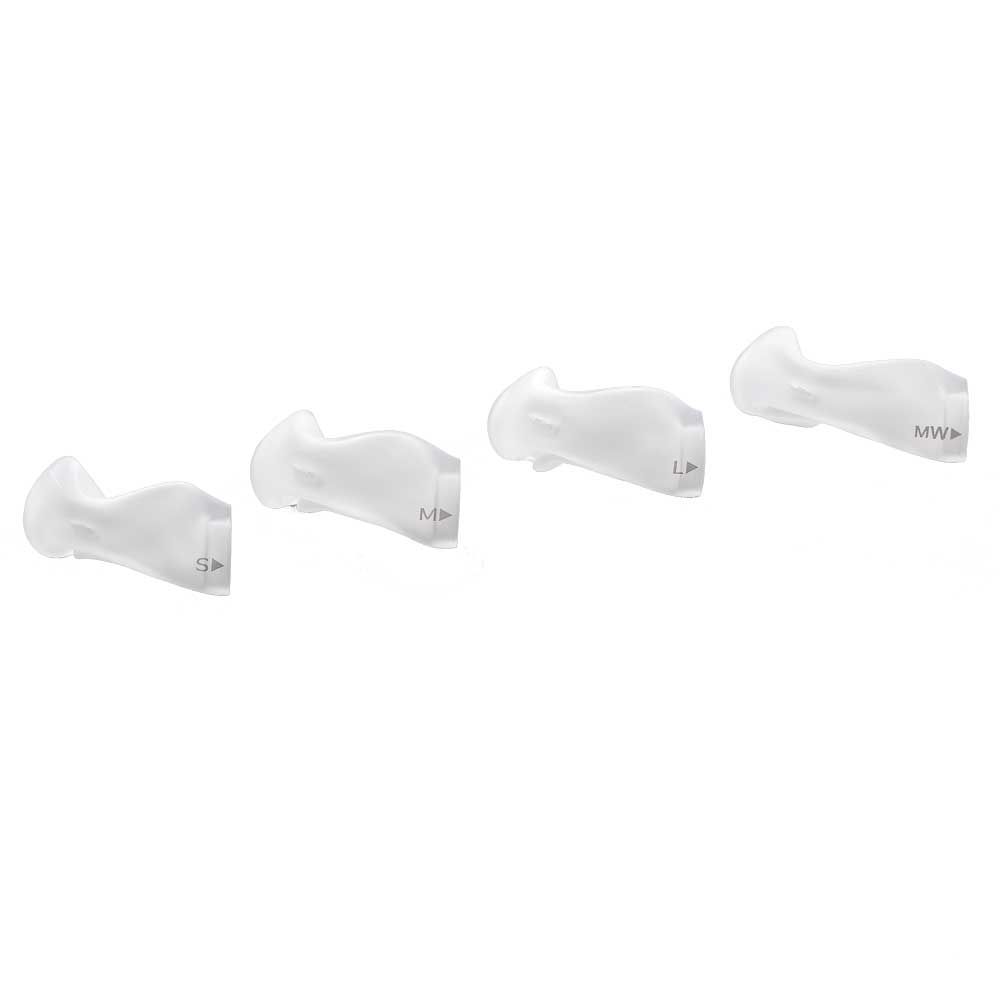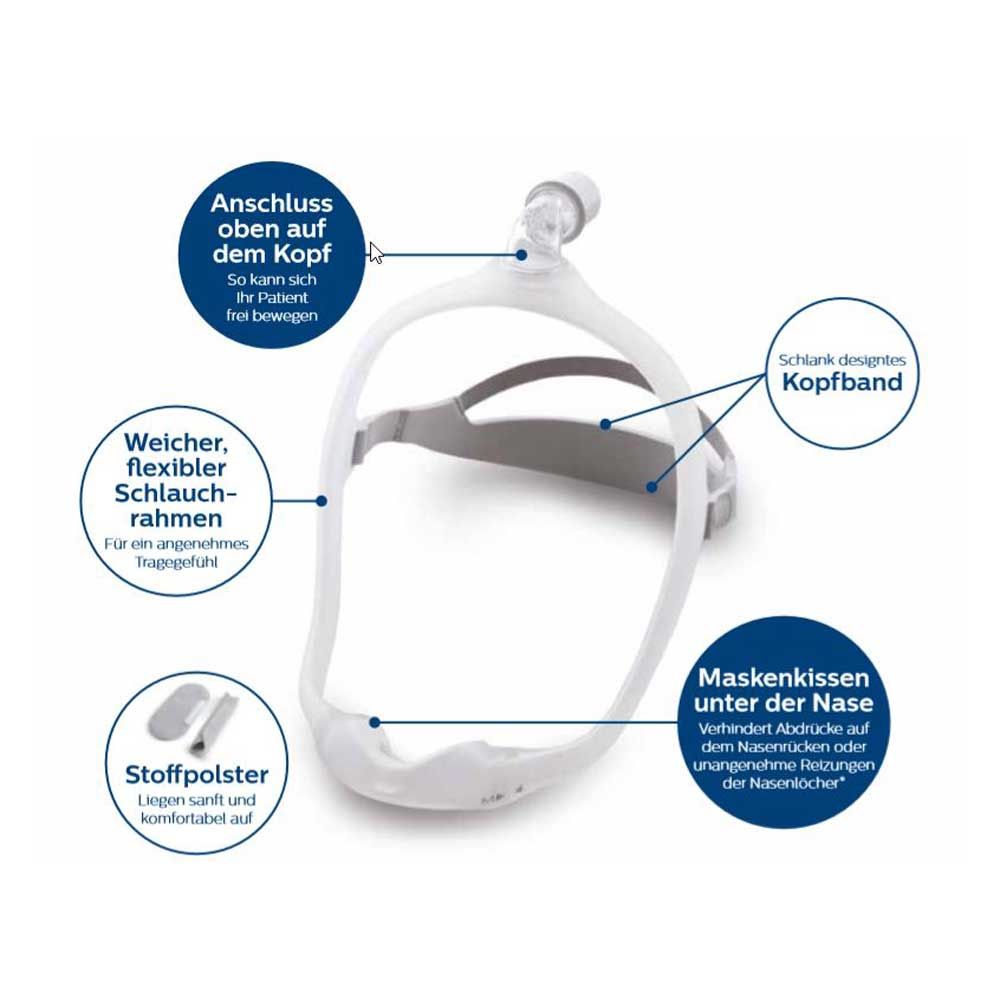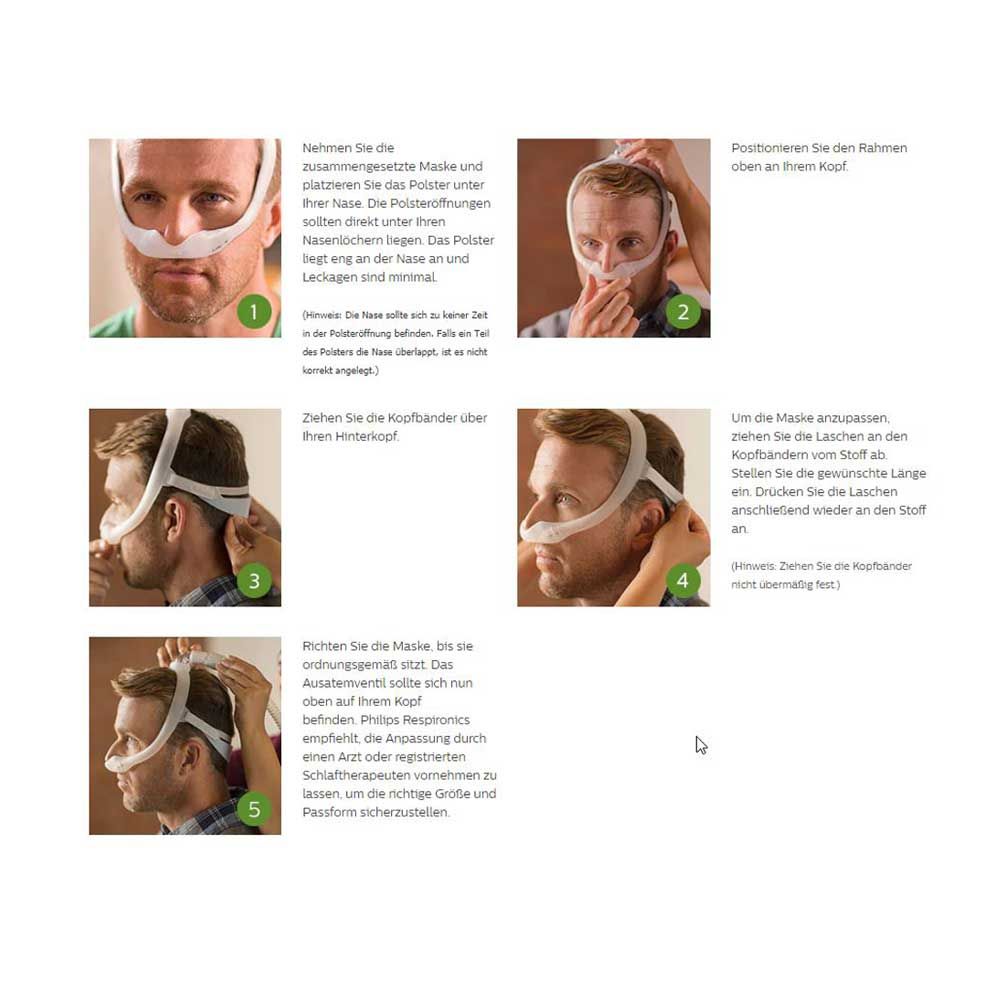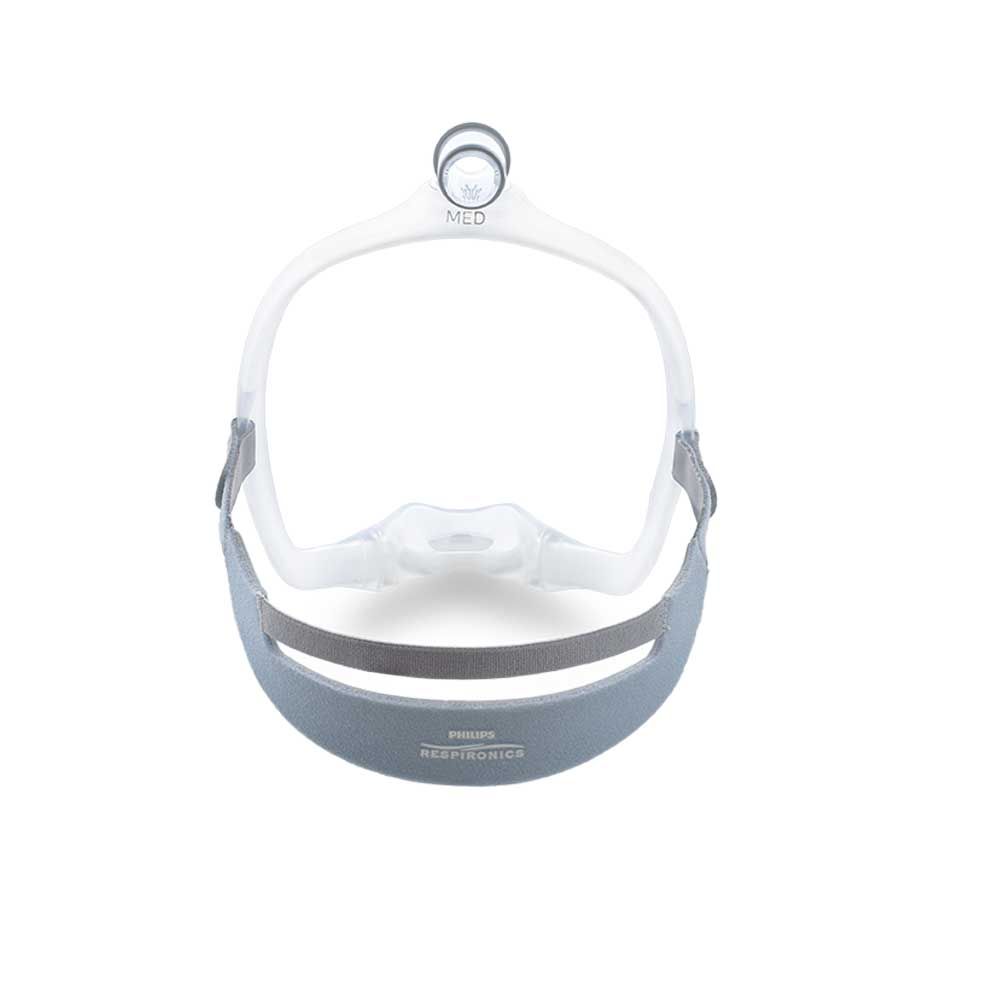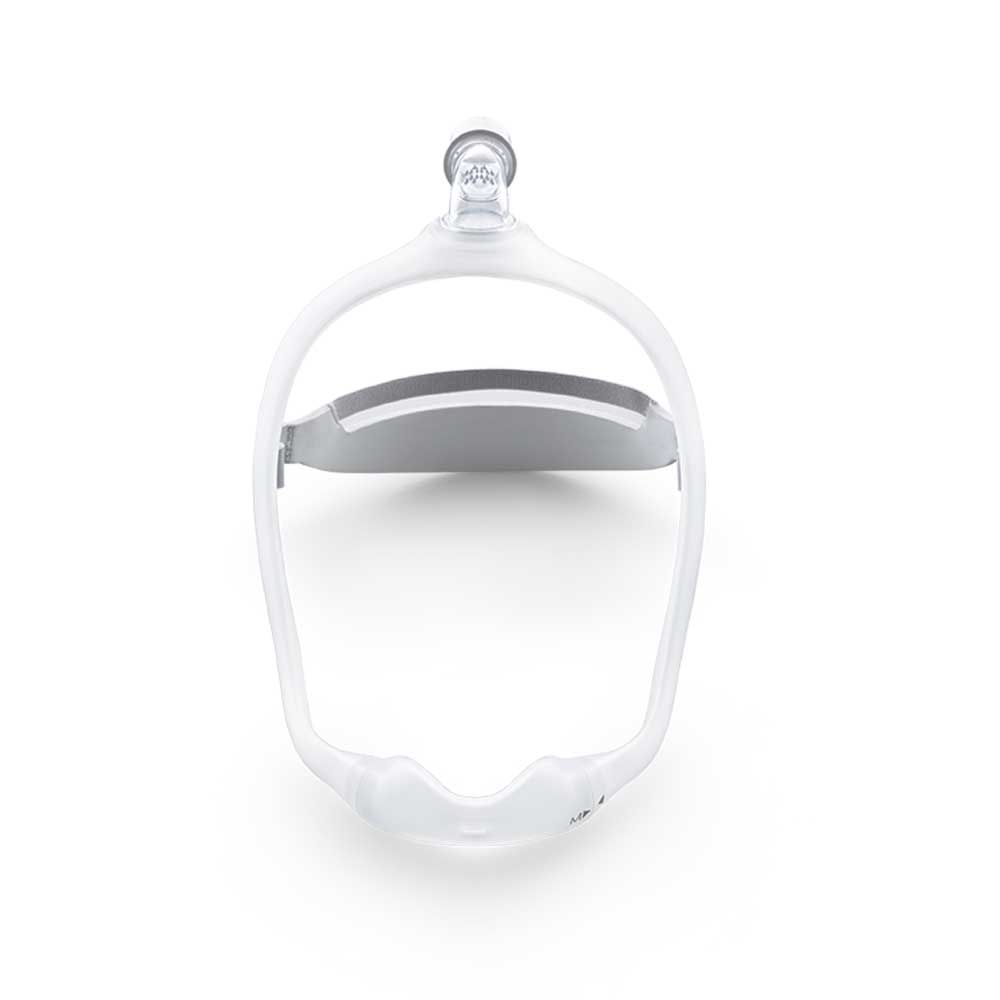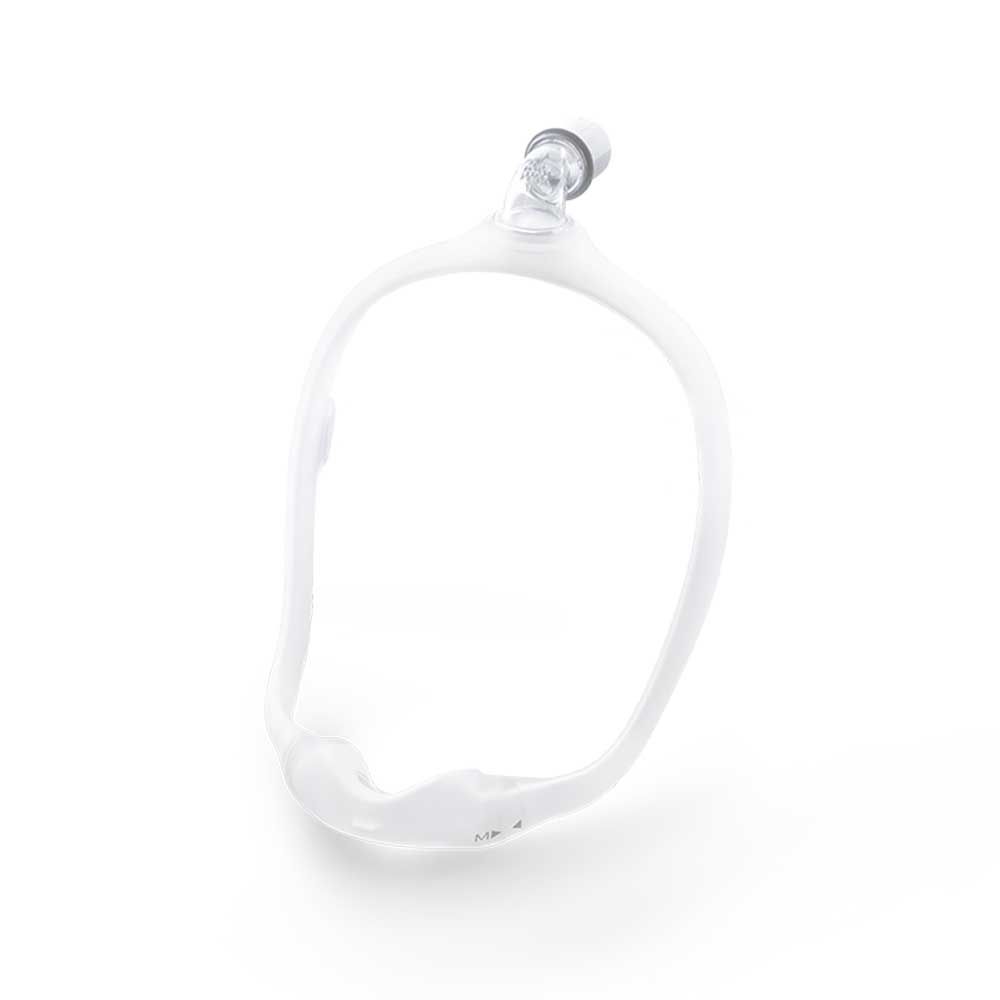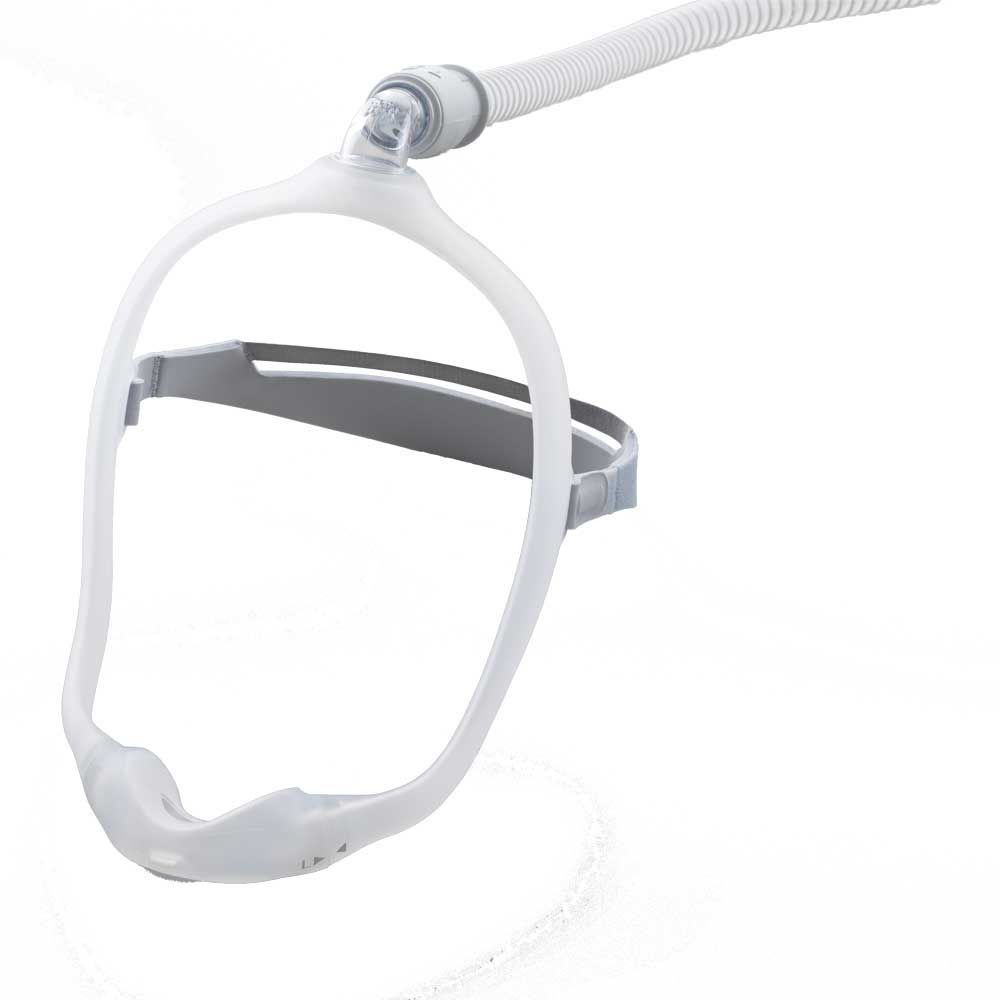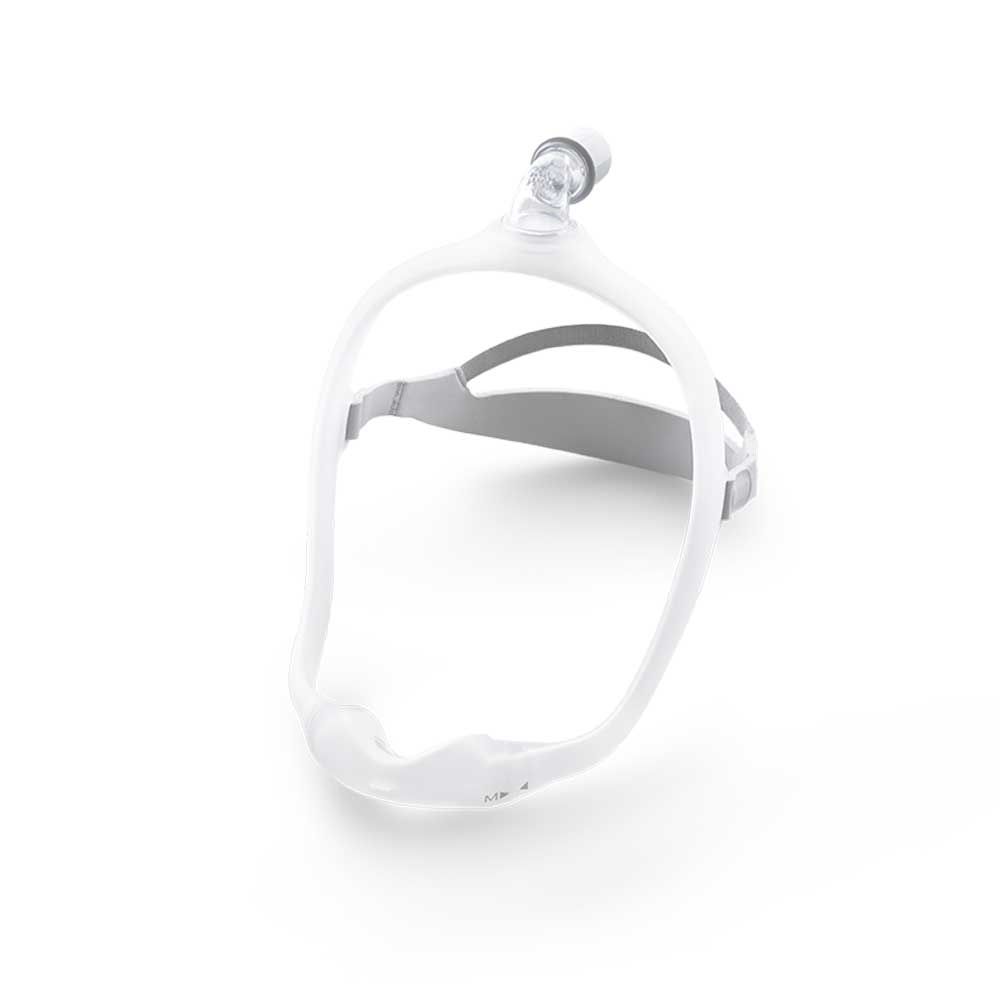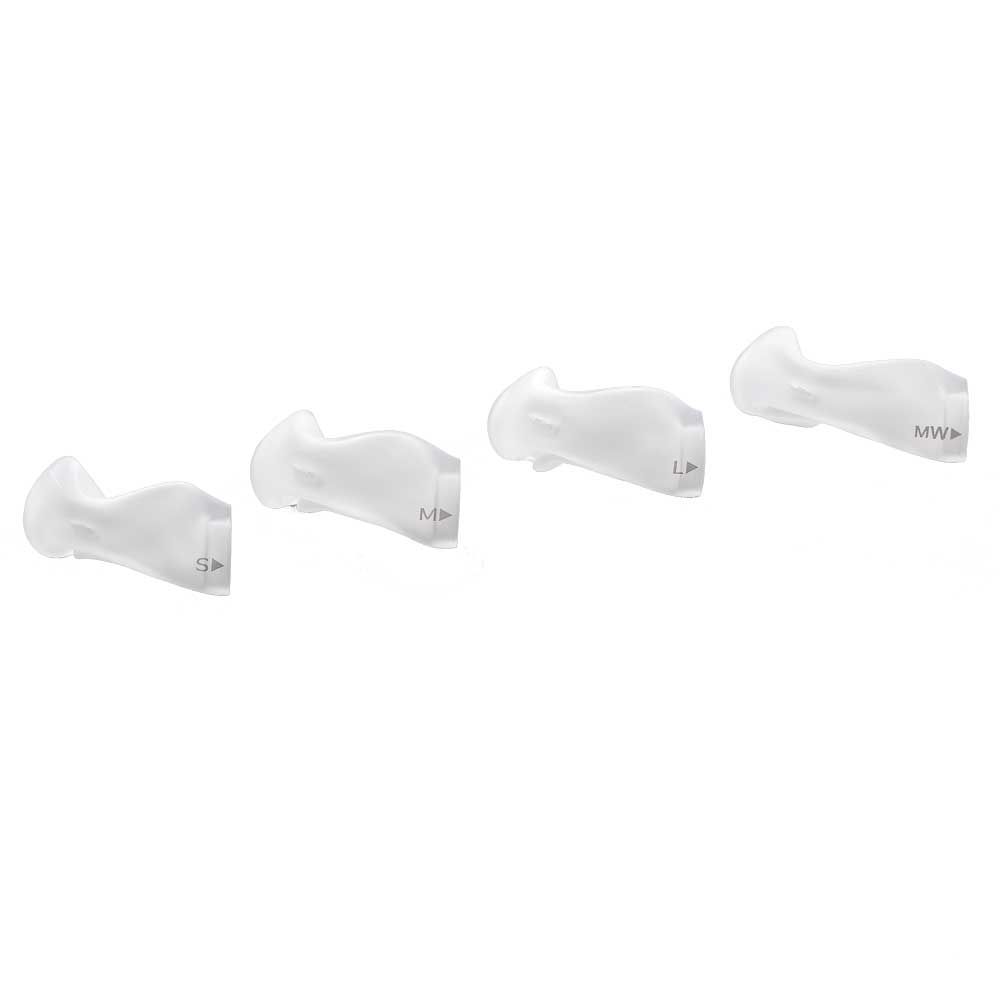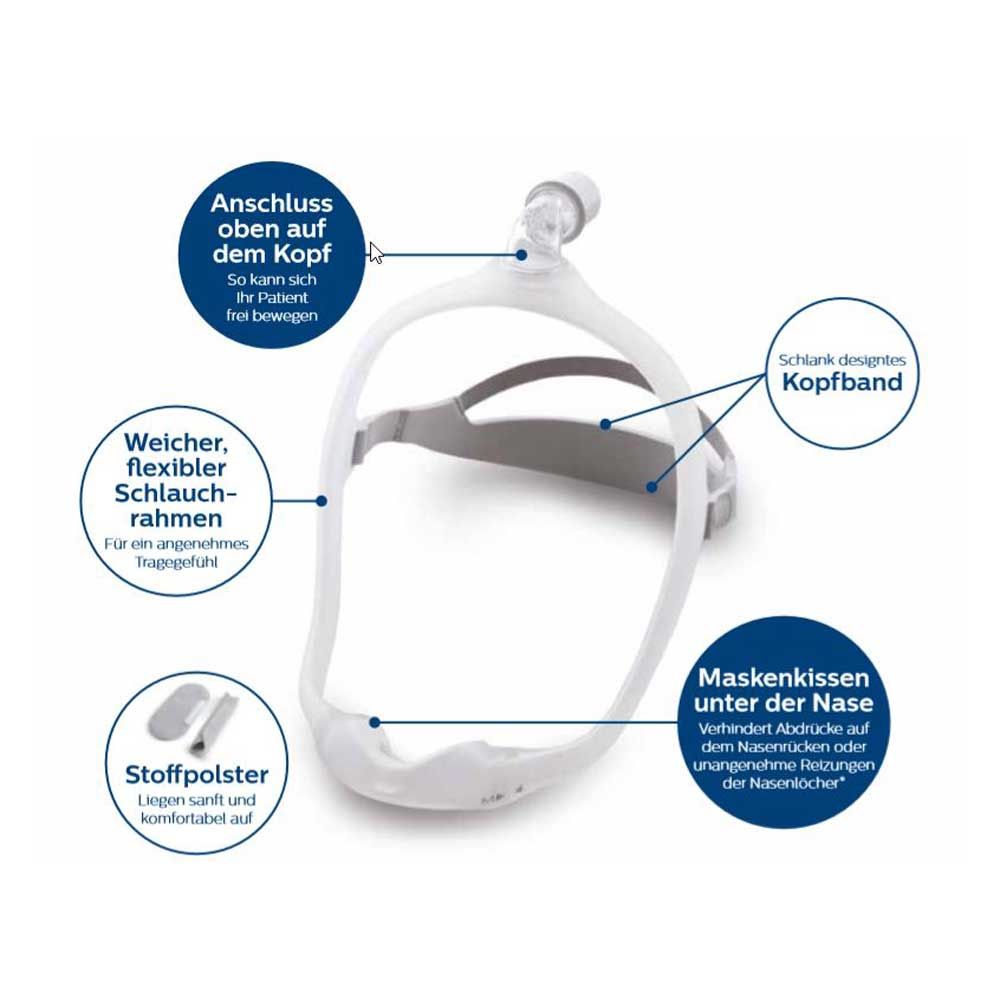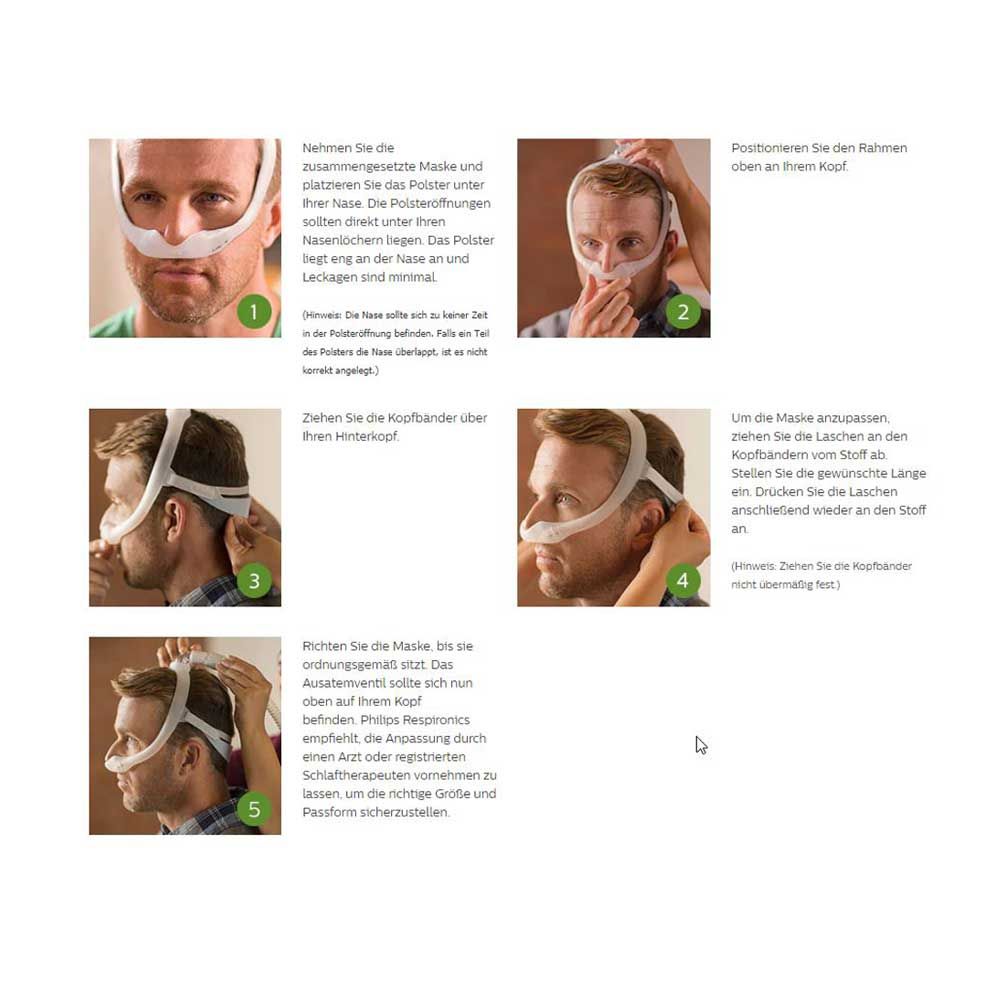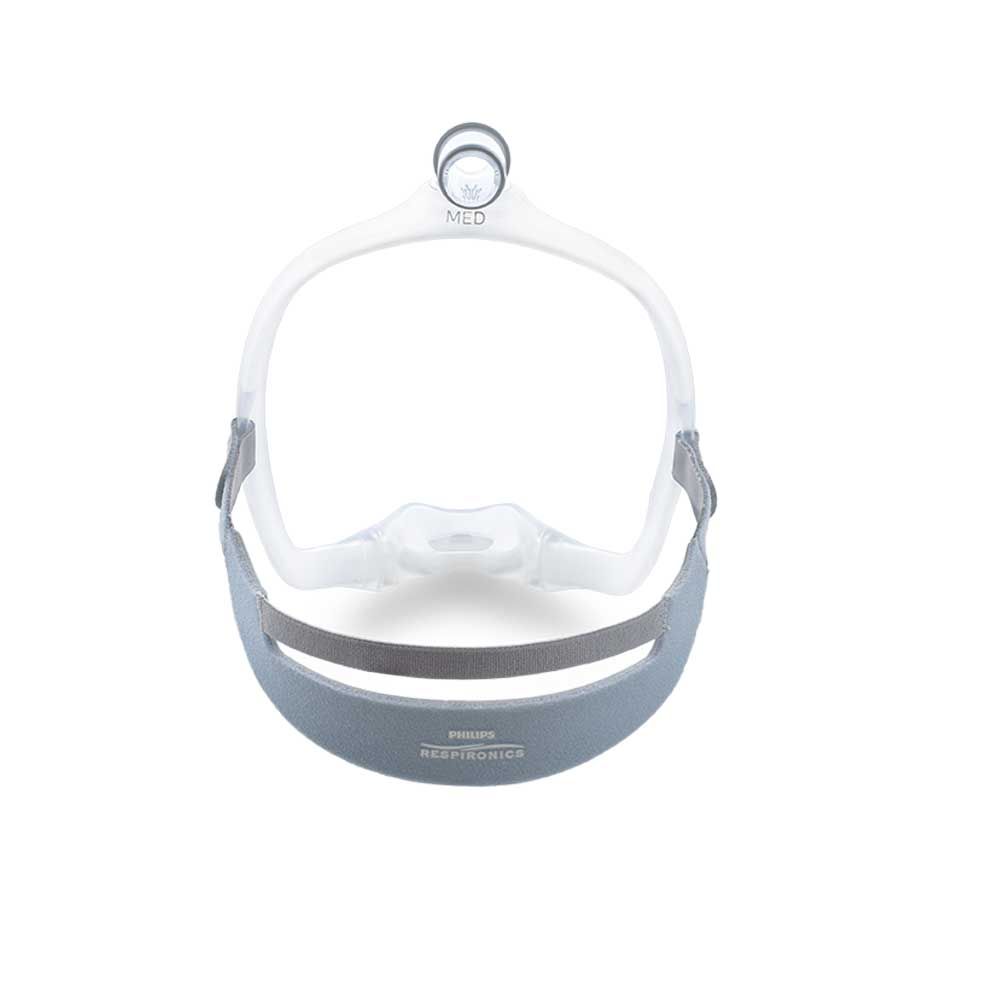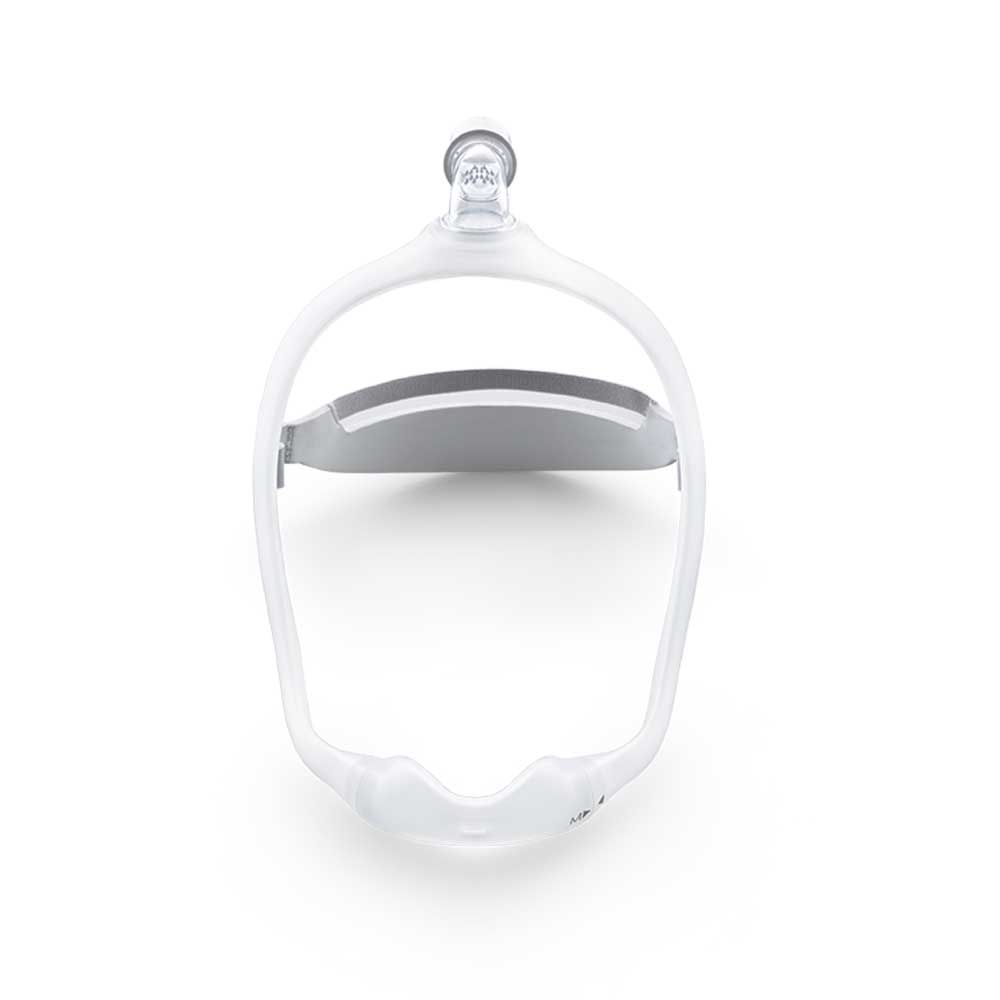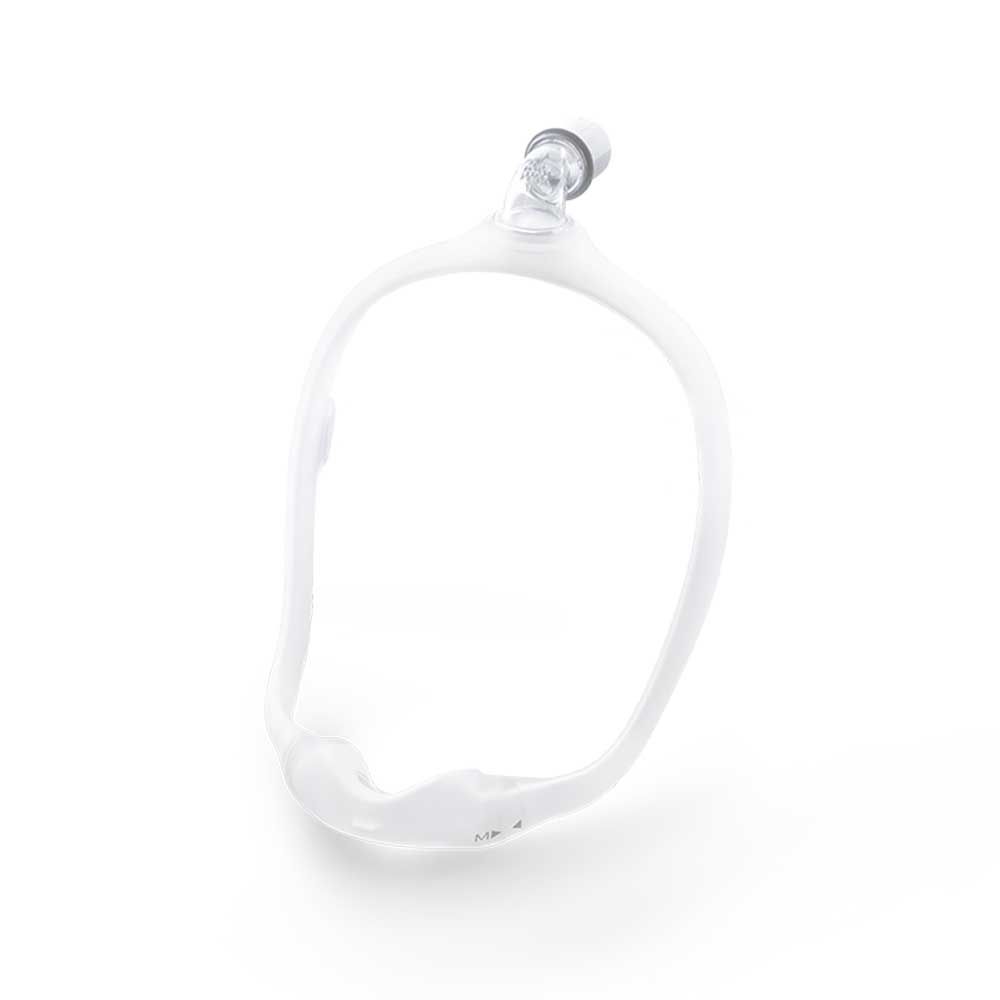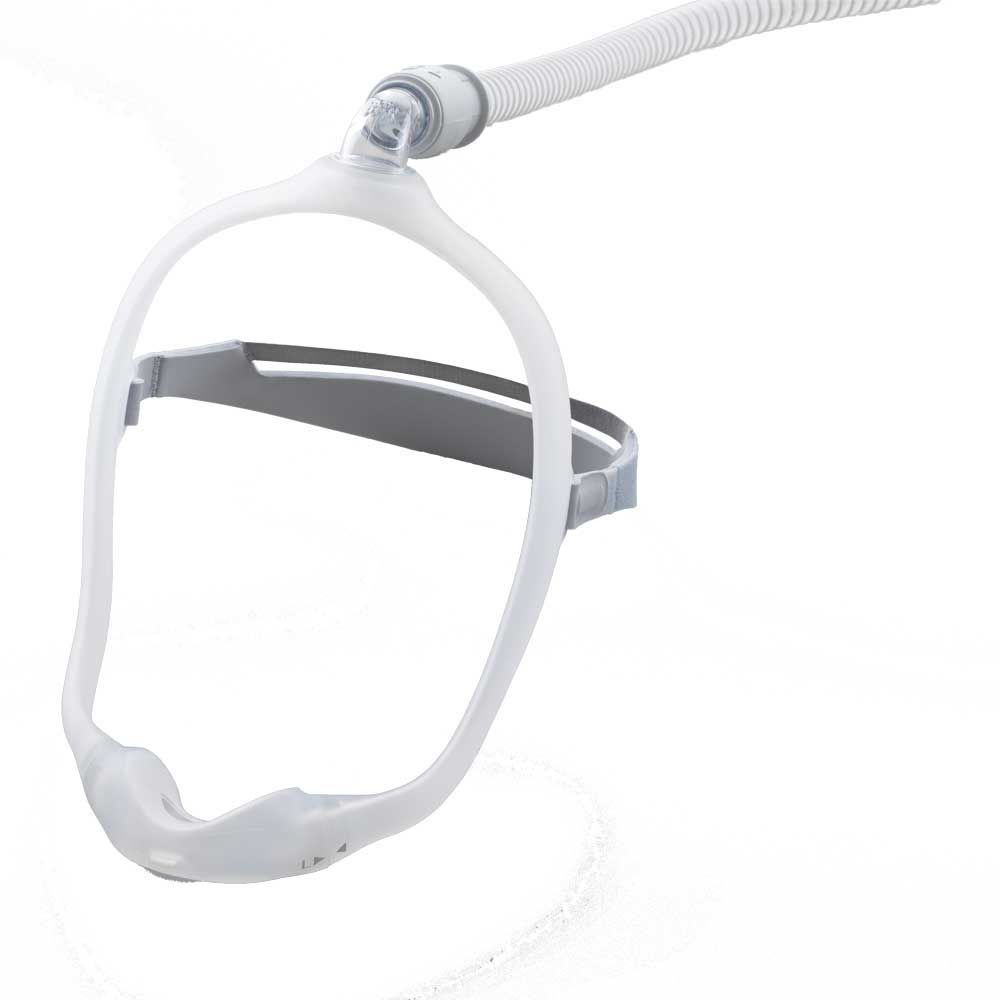 Available, delivery time: 3-5 days
Product number:
PI1116700
Best Advice on Medical Products
Fast Delivery of available products
High quality brands
Purchase on Account
Product details of sleep therapy nasal mask DreamWear
Philips DreamWear sleep therapy nasal mask is a novel solution for CAPA devices. It offers maximum sleeping comfort due to the unique wearing style, which only minimally rests on the face, and offers a rotatable hose connection at the top of the head.
Thus, an unrestricted movement is guaranteed during sleep. No annoying hose on the side or in front of the body which impedes a normal sleeping position. Whether side, back or belly sleepers, with this newly designed nose mask, with a soft, flexible and open frame shape, anything is possible.
If you are one of the people who still read a book in bed before bed or like to watch TV, this mask will convince you, because the open frame shape ensures a high level of comfort due to the large field of vision. Even wearers of glasses benefit from this innovative form.
Next, the nasal mask with a special nose pad, which is included in 4 sizes, equipped, which prevents unpleasant pressure points in the nose area.
Properties of nasal mask
Rotatable hose connection on top of head
standardized connection - compatible with all conventional sleep therapy devices in Germany
offers full freedom of movement - in all sleeping positions
flexibly adaptable
minimal facial contact
no unpleasant impressions
offers a clear field of view - read or watch television without restrictions
soft, flexible frame
Soft silicone frame
Scope of supply: Mask frame made of silicone, 4 mask pads (sizes S, M, L and MW), headband, fabric pad, instructions for use
Specifications of the DreamWear Nasal Mask
Therapy pressure: 4 to 20 cmH2O
Sound pressure level: 18 dBA
Number of parts: Five
Material of the headband: polyurethane foam / nylon / elastane
Material of the mask frame: polycarbonate
Cleaning the mask: Hand wash with mild detergent, rinse thoroughly, allow to air dry
Cleaning the headband and hose: Hand wash with mild detergent, rinse thoroughly, hang to dry
Material of Mask Frame / Elbow / Quick Release: Polycarbonate
Material of the fabric padding: polyester / elastane
Application areas of nasal mask
as a nasal mask in CPAP sleep therapy
for people who breathe through their nostrils at night
Manufacturer "PHILIPS"
Philips Respironics manufactures state-of-the-art medical devices and accessories for use in sleep therapy and other oxygen or aerosol therapies. Philips Respironics breathing masks are extremely comfortable to wear and have minimal face contact - for example as CPAP nasal masks. Our range includes mobile sleep therapy devices and accessories such as lithium-ion batteries and oxygen concentrators. Furthermore, Philips Respironics manufactures nebulisers, which enable fast and effective treatments for asthma or COPD, for example.
More articles from PHILIPS to look at
Discover other interesting items!