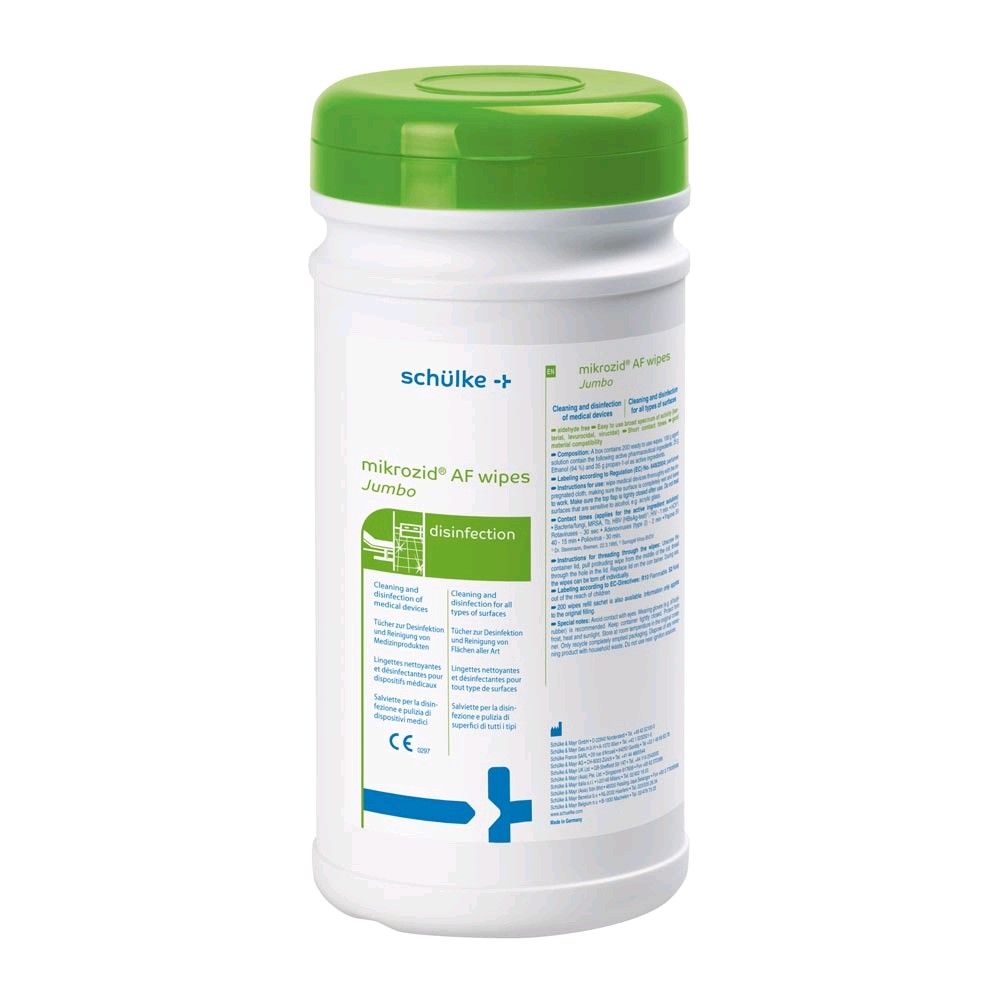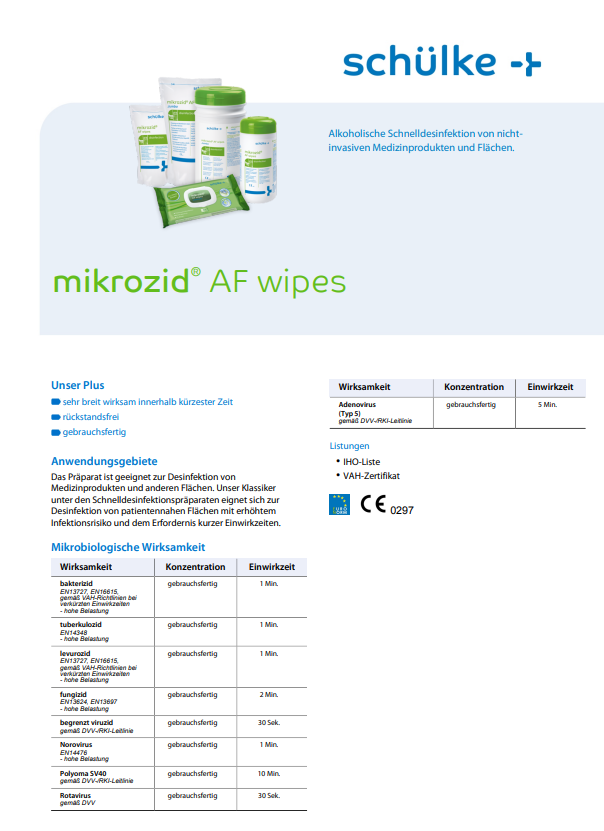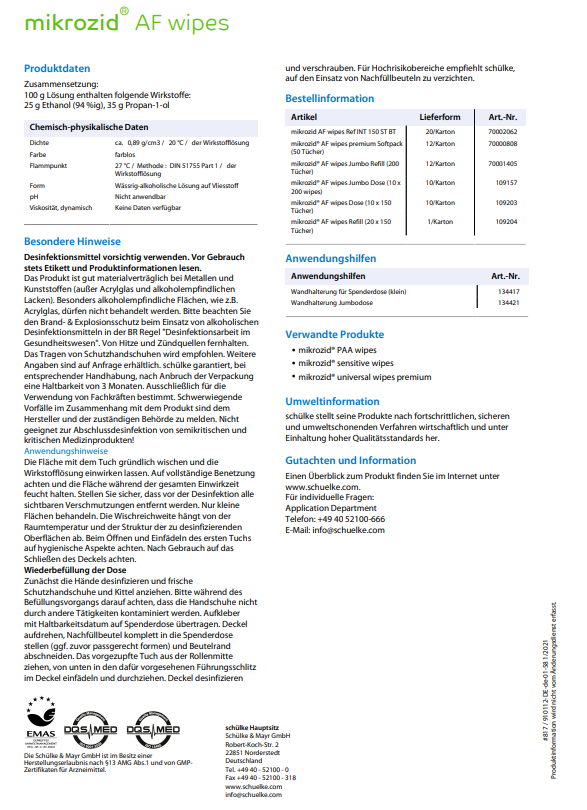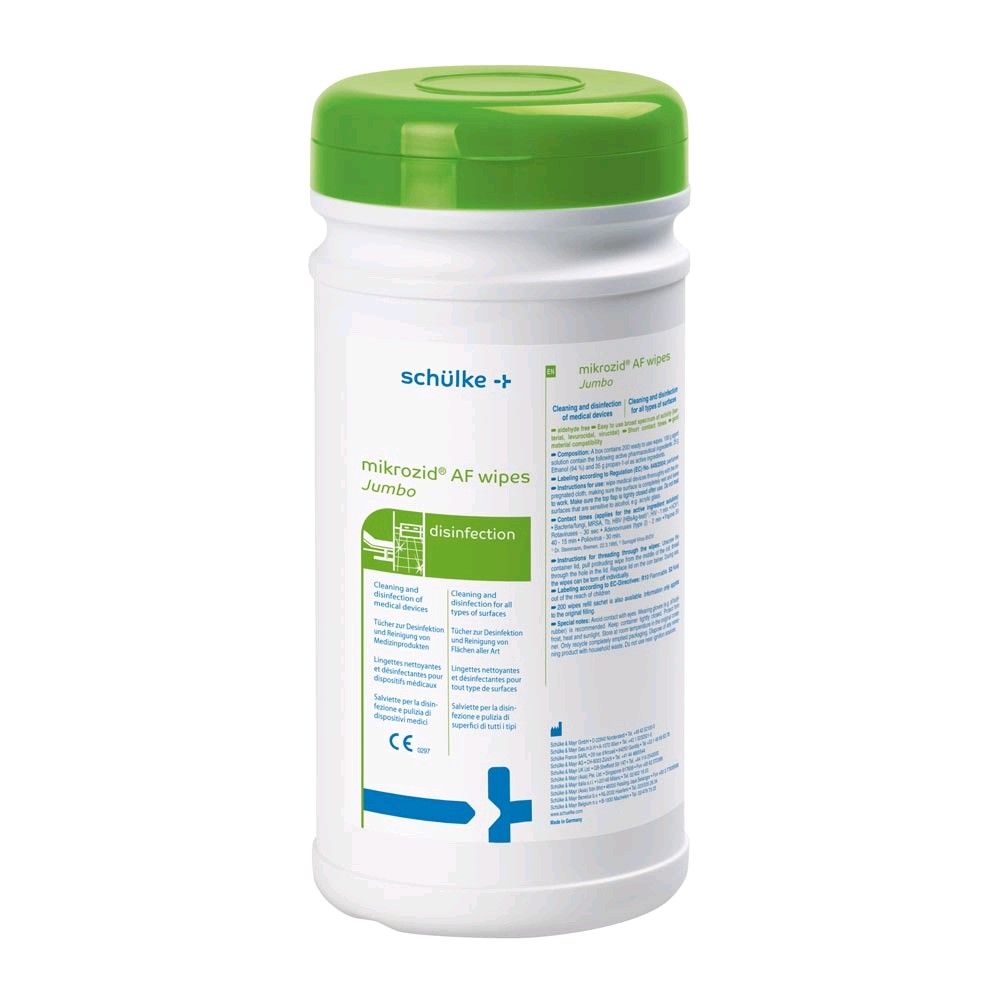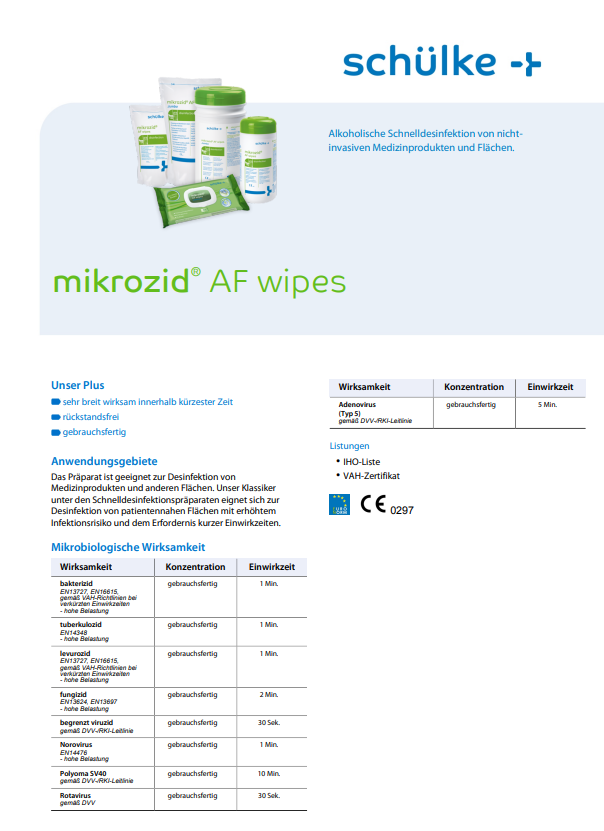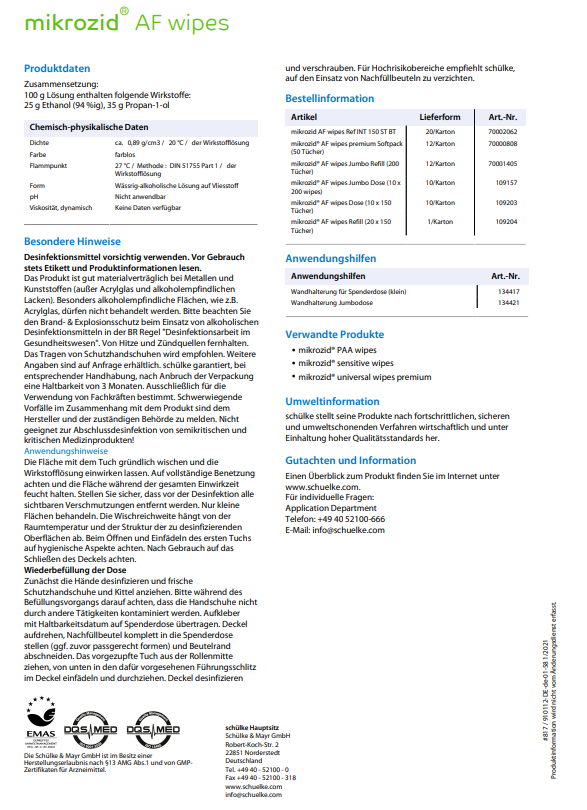 £11.03*
%
£11.60*
(4.95% saved)
Available, delivery time: 1-3 days
Product number:
SMH-109157
Best Advice on Medical Products
Fast Delivery of available products
High quality brands
Purchase on Account
Product details for mikrozid® AF Jumbo disinfecting wipes
The disinfectant wipes mikrozid® AF Jumbo Wipes by Schülke are aldehyde-free, ready to use and the large size also for larger areas.
Properties of disinfectant wipes
Jumbo size 20 x 27 cm
ready for use
soaked - alcoholic solution
aldehyde-free
fast drying up
short exposure
very broad effect within a short time
effective against bacteria (incl. Tb), fungi, hepatitis B virus, HIV, HCV, adenoviruses, noroviruses, rotaviruses, papovaviruses, polioviruses, vaccinia
VAH / DGHM listed
individually removable
AF Jumbo wipes dispenser á 220 wipes
AF Jumbo wipes Refill á 220 wipes
Applications of disinfectant wipes
for rapid disinfection of surfaces and medical devices
Manufacturer "SCHÜLKE"
The Schülke & Mayr GmbH - also known under the short form Schülke - is an internationally highly regarded manufacturer of disinfectants and cleaning agents. Schülke products are used, for example, to prevent infections in medical practices and hospitals, for industrial hygiene or general everyday hygiene. The Schülke & Mayr GmbH is an important partner of Medicalcorner24® and we have a wide range of Schülke products. Including well-known brands such as Desderman or Desmanol as well as modern dispenser systems for soaps and disinfectants.
More articles from SCHÜLKE to look at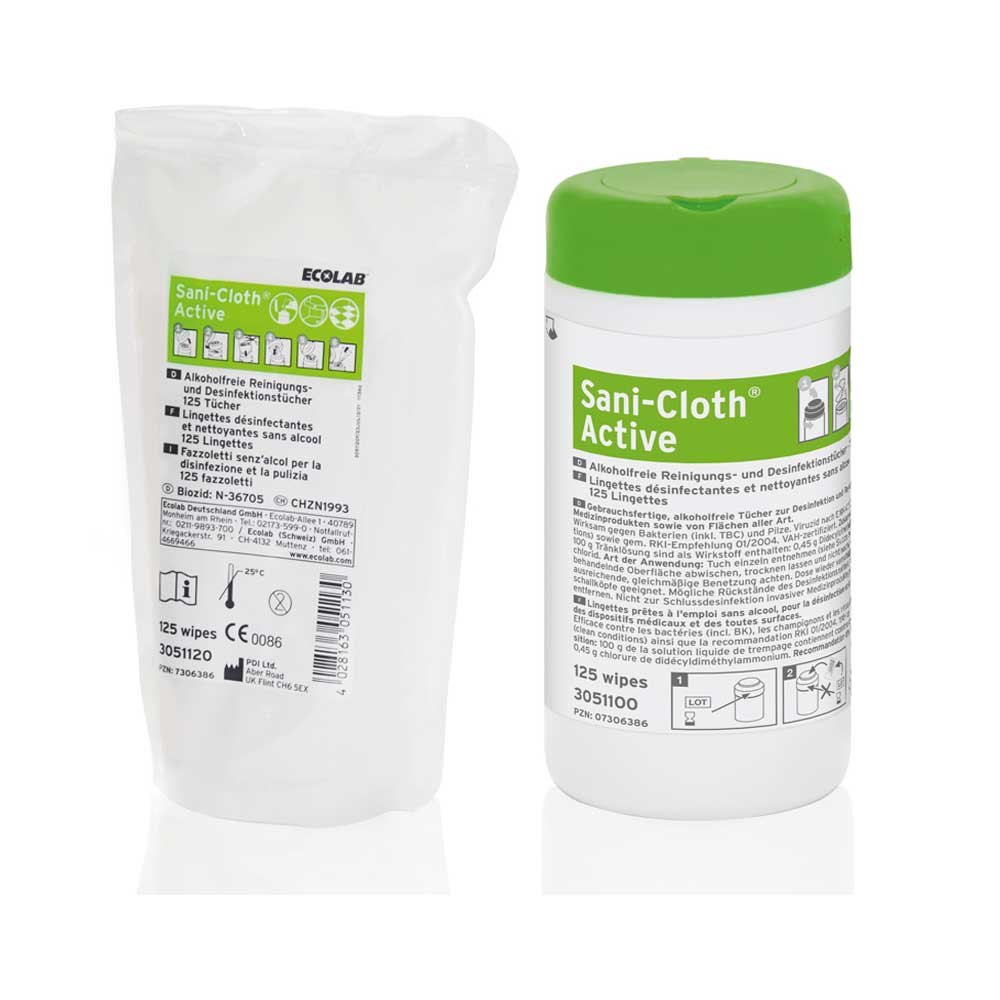 Ecolab Surface Disinfection Wipes Sani-Cloth Active, Refill/Dispenser
The disinfection and cleaning wipes Sani-Cloth™ Active by Ecolab are alcohol-free which makes them suitable for simultaneous cleaning and disinfection of medical equipment or surfaces that must not get in contact with alcohol. Single wipes can easily be removed from the dispenser bin to be used for disinfection of doorknobs, ultrasonic probe heads, screens, etc. Sani-Cloth™ Active is available as dispenser bin with 125 wipes or as refill pack with 125 wipes.Sani-Cloth™ Active is suitable for surface disinfection according to DGHM 2001, is limitedly virucidal (including HIV, HBV, HCV), is bactericidal, levurocidal, fungicidal and tuberculocidal according to EURO-standards.Properties of Sani-Cloth™ Activeready to use cleaning and disinfection wipesalcohol-freesimultaneous cleaning and disinfectionavailable as reclosable dispenser bin with 125 wipes and as refill pack with 125 wipeslimitedly virucidalbactericidal, levurocidal, fungicidal and tuberculocidal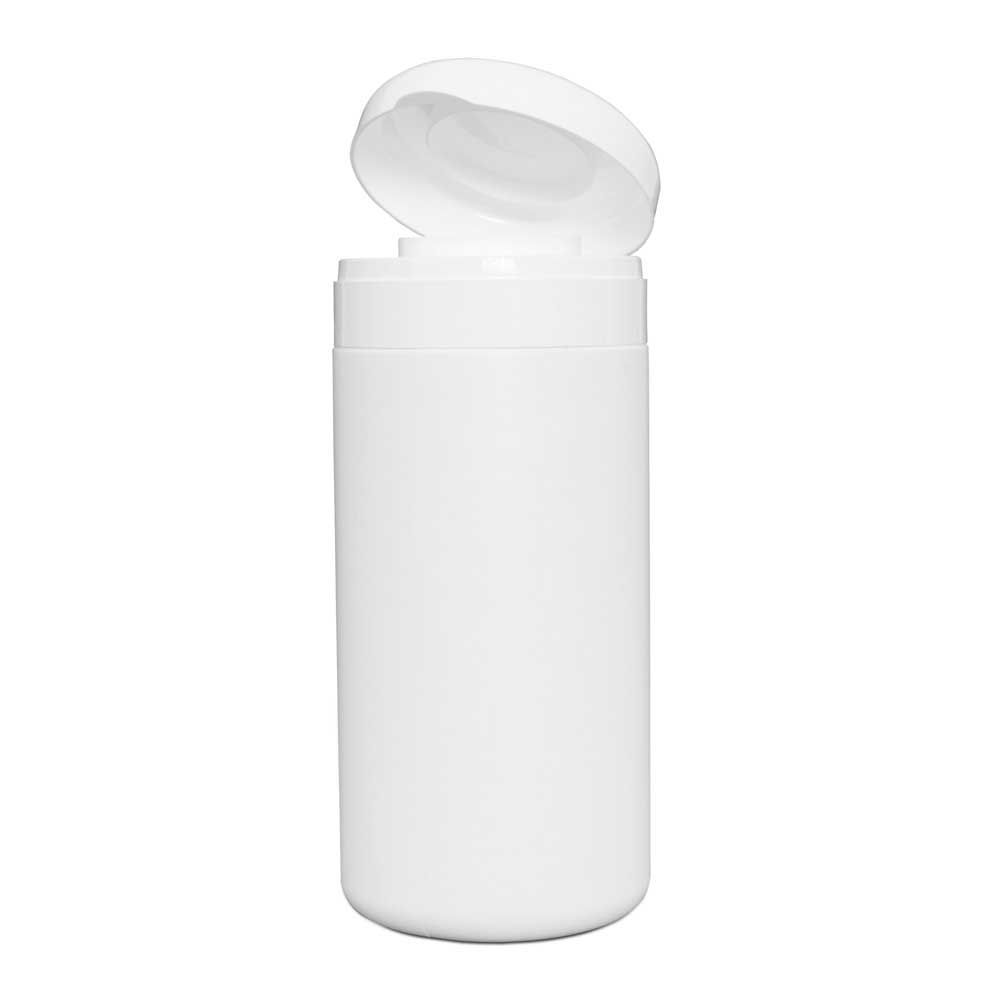 Maimed Dispenser Box for MyClean DS Disinfectant Wipes, White, Empty
The empty box is made of plastic, has a smooth surface and can be labeled with a removable label for identification. The label should include the following: product name of the disinfectant, lot number, concentration, exposure time, date of filling and expiry date (maximum 28 days).After use and before refilling, the dispenser box must be cleaned and disinfected.Properties of Dispenser Boxemptywhiteplasticeasy to usesecure closuresuitable for MyClean® DS disinfection wipes1 Dispenser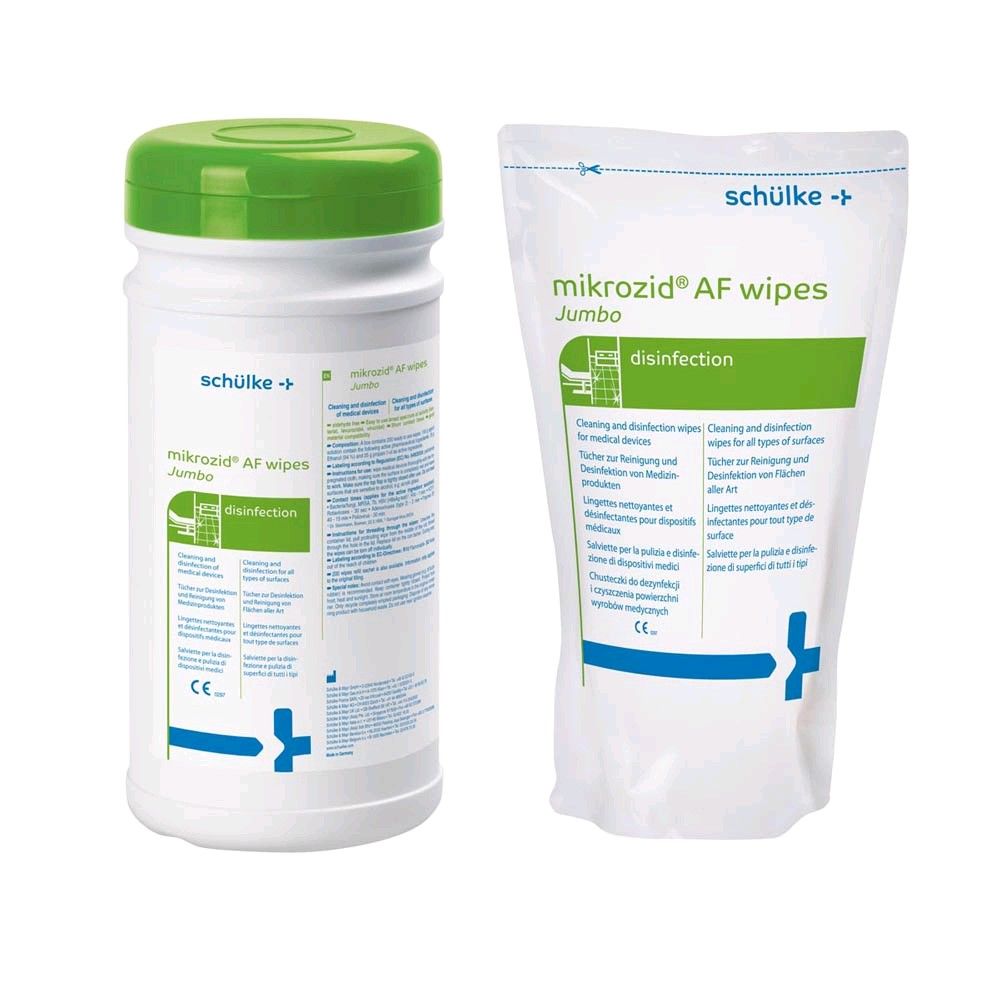 Schülke mikrozid® AF Jumbo disinfecting wipes, Dispenser or Refill
Properties of disinfectant wipesJumbo size 20 x 27 cmready for usesoaked - alcoholic solutionaldehyde-freefast drying upshort exposurevery broad effect within a short timeeffective against bacteria (incl. Tb), fungi, hepatitis B virus, HIV, HCV, adenoviruses, noroviruses, rotaviruses, papovaviruses, polioviruses, vacciniaVAH / DGHM listedindividually removableAF Jumbo wipes dispenser a' 200 wipesAF Jumbo wipes Refill a' 200 wipesApplications of disinfectant wipesfor rapid disinfection of surfaces and medical devices