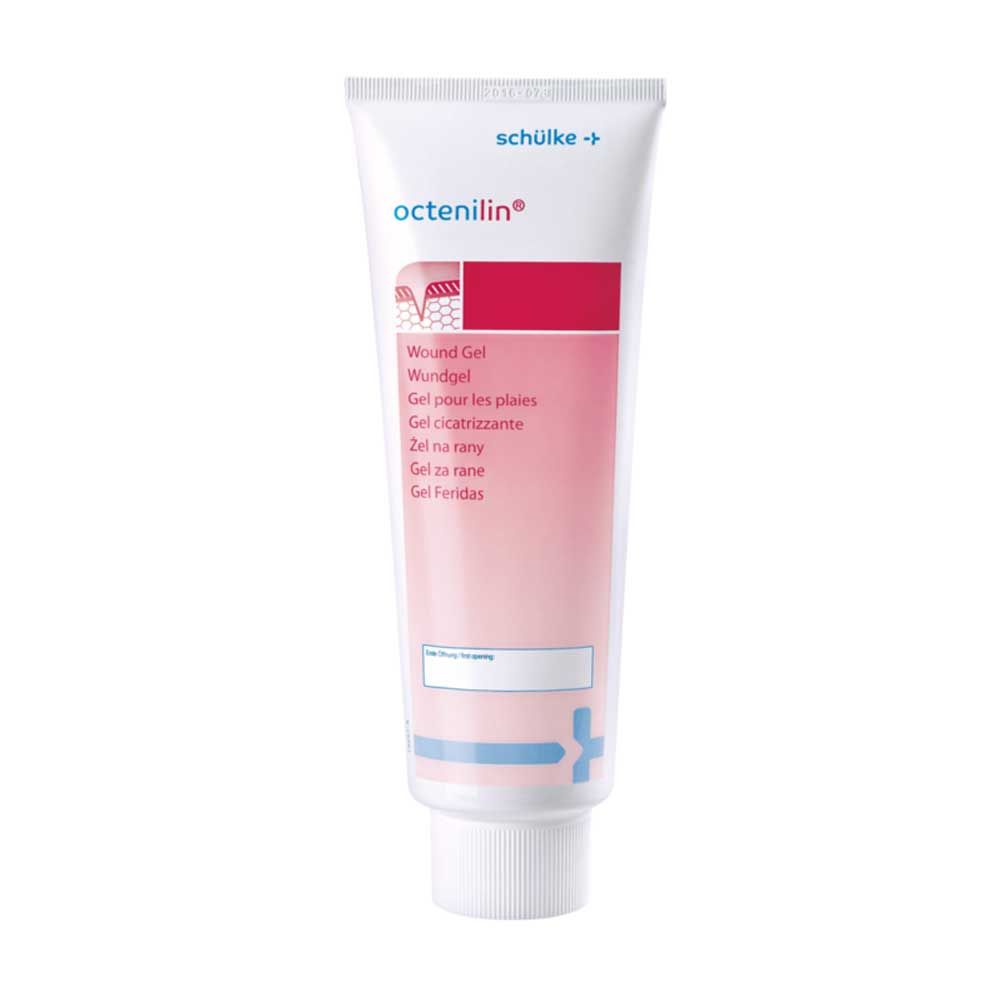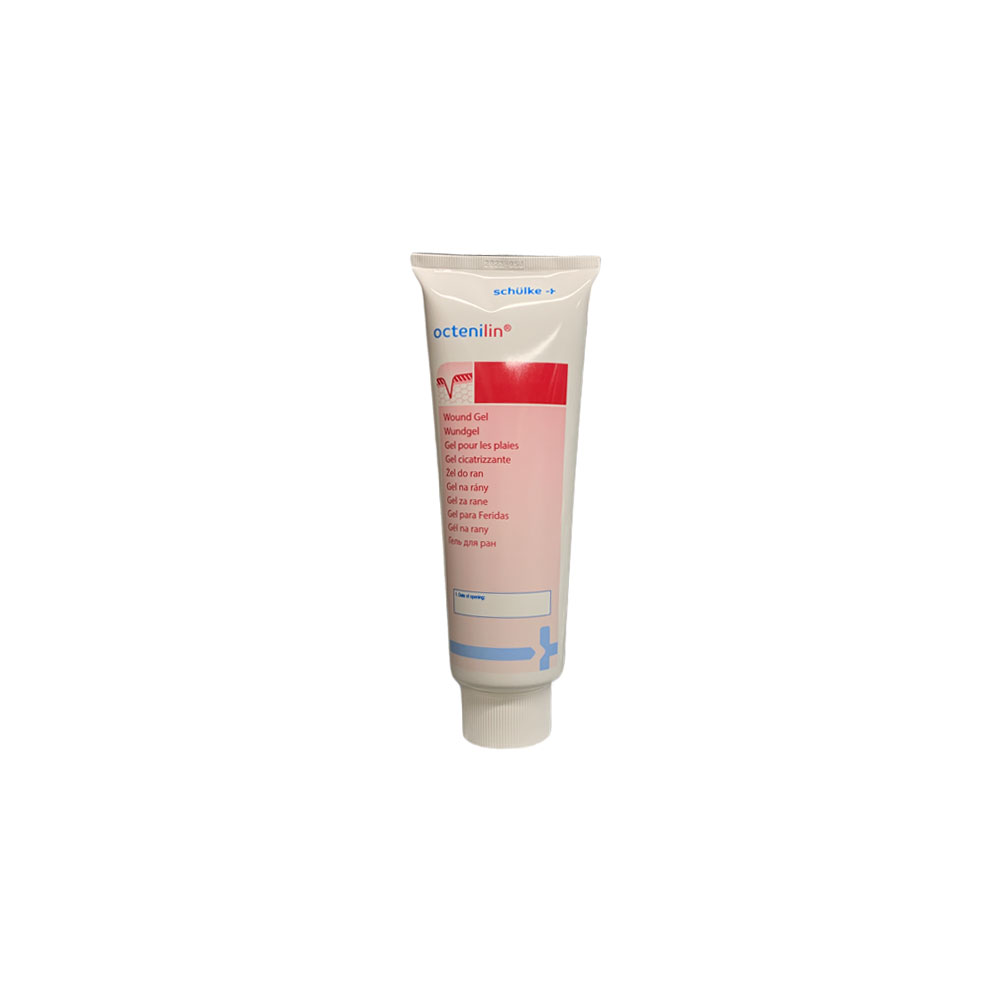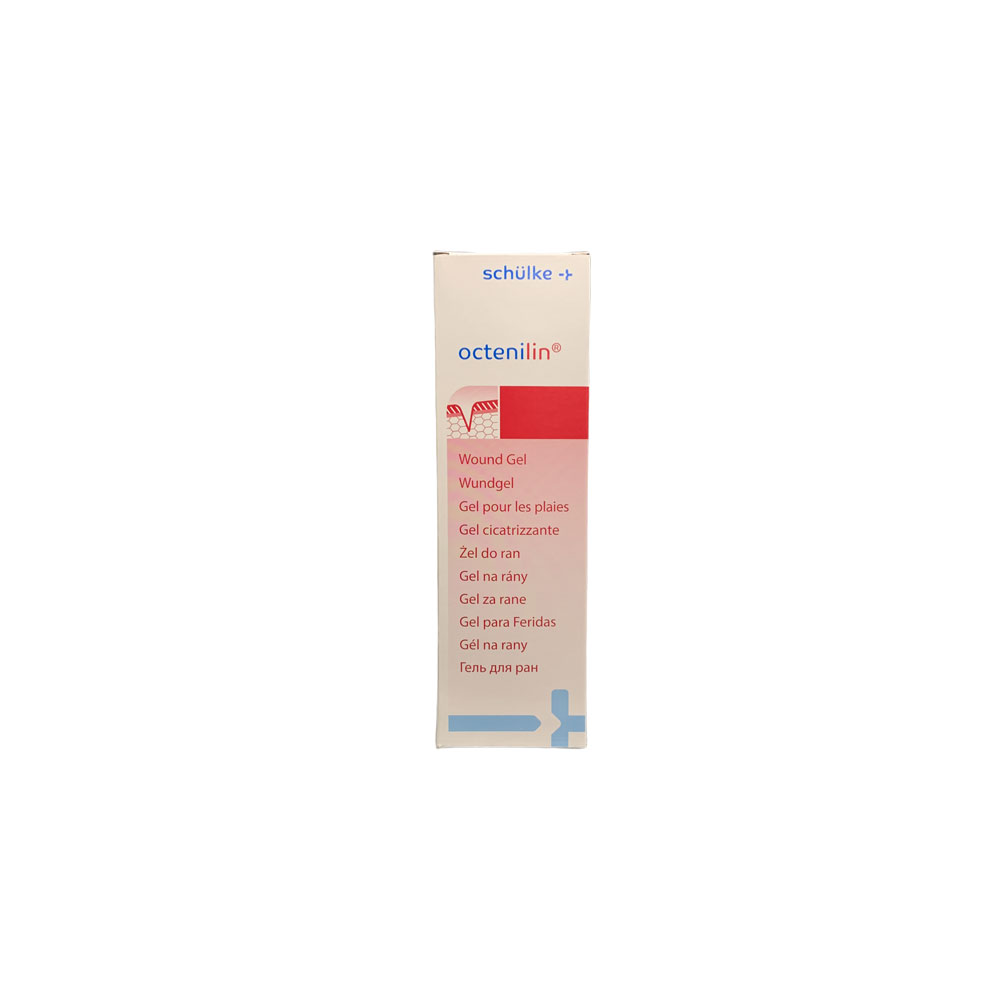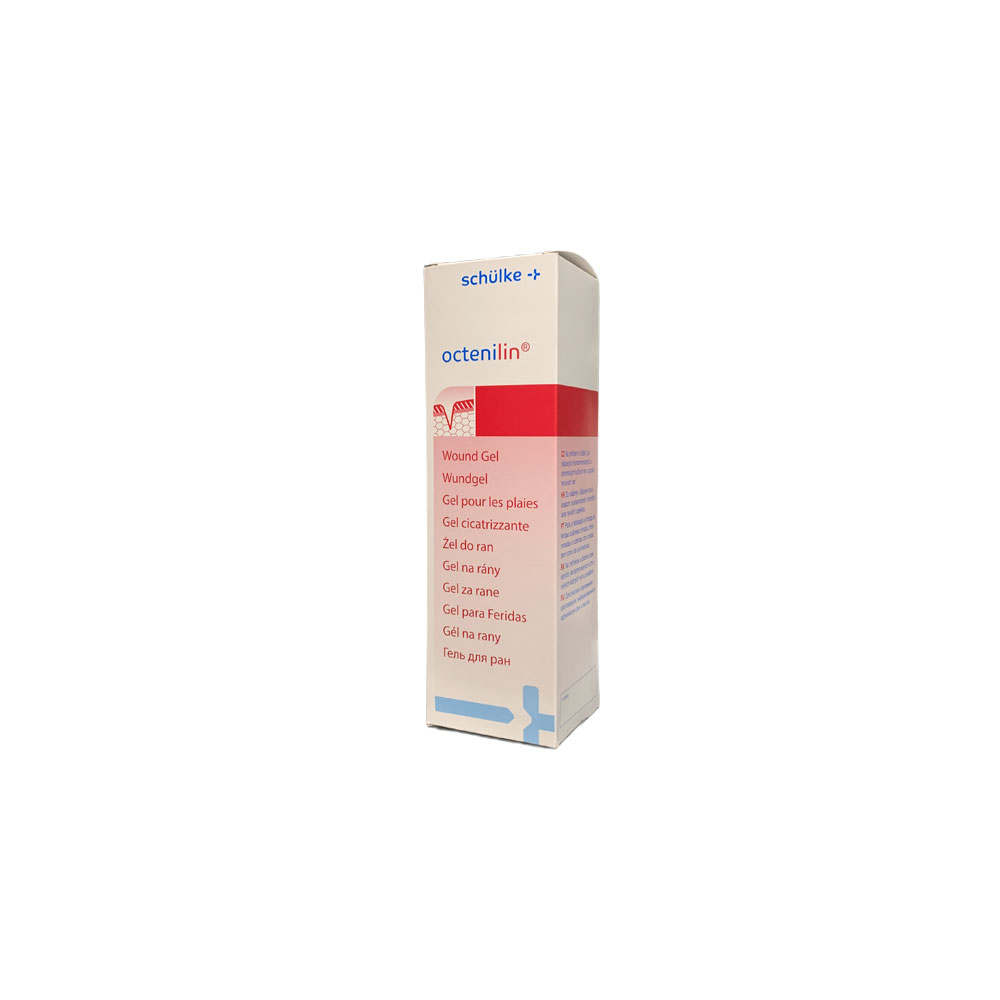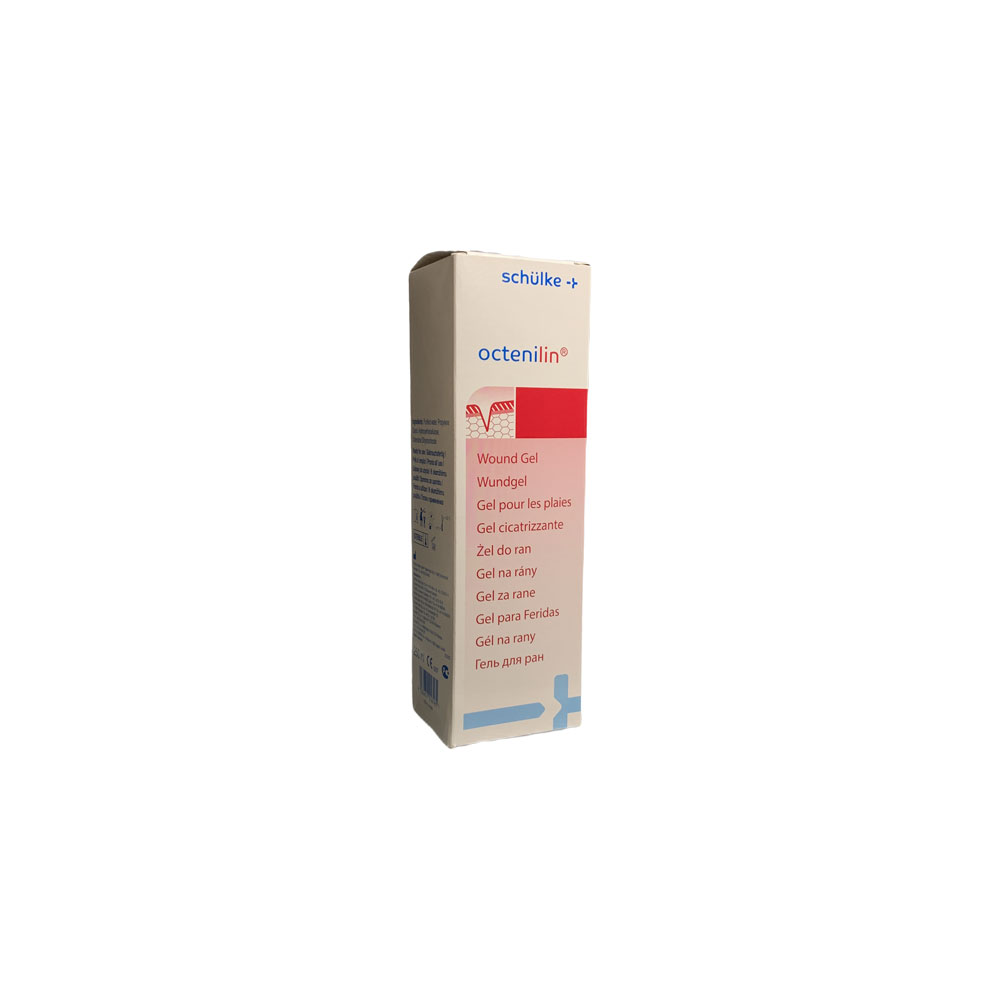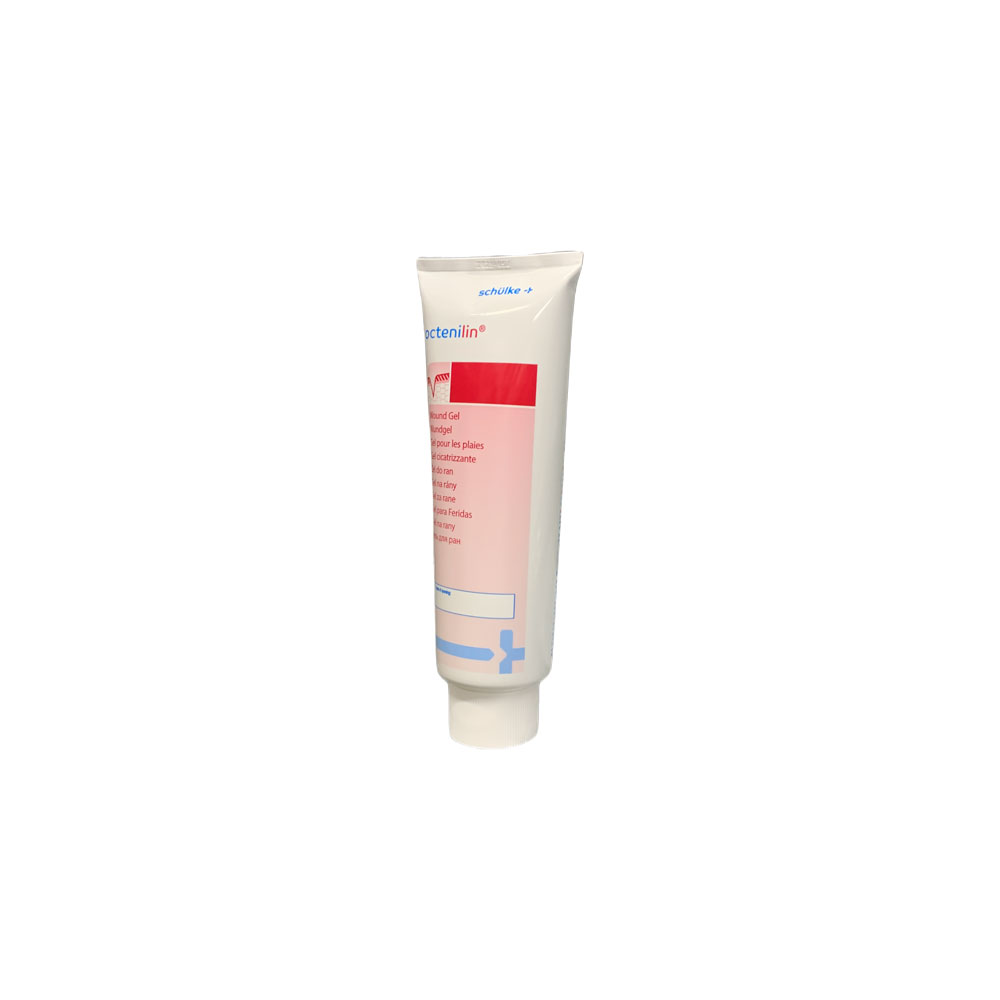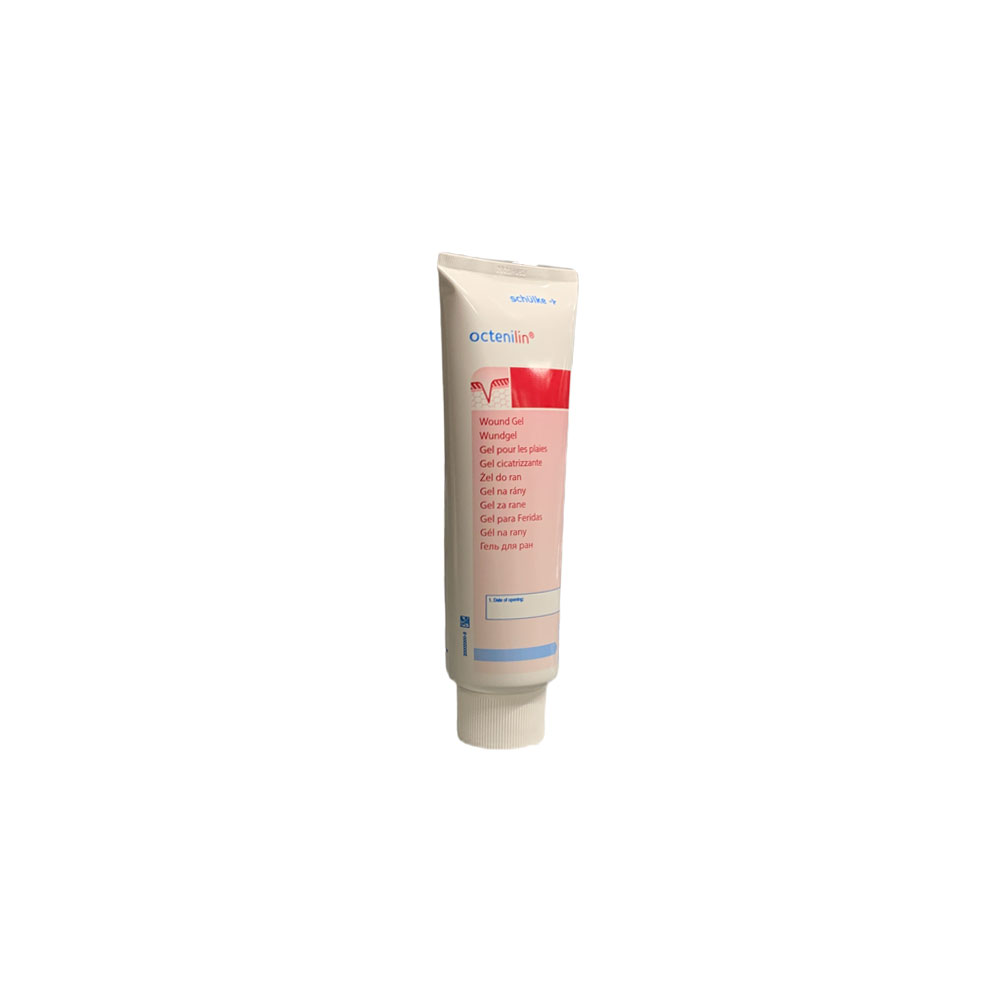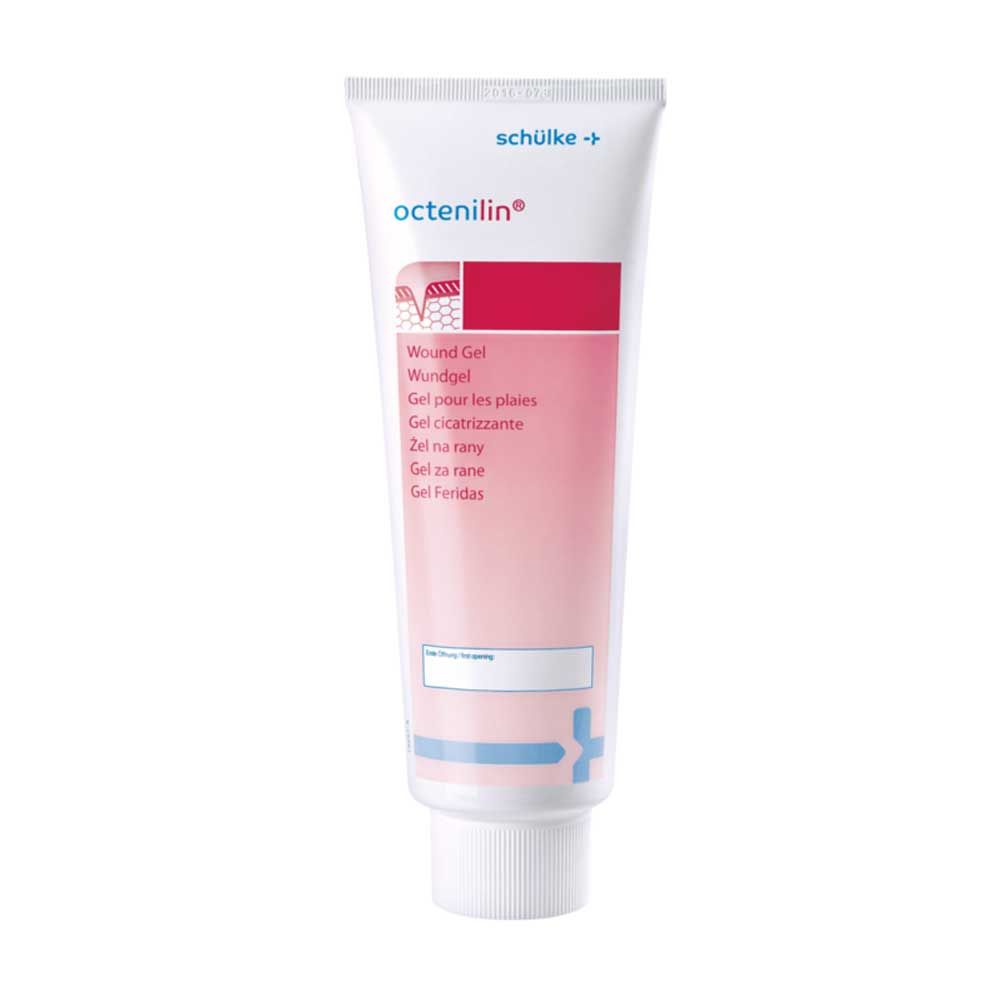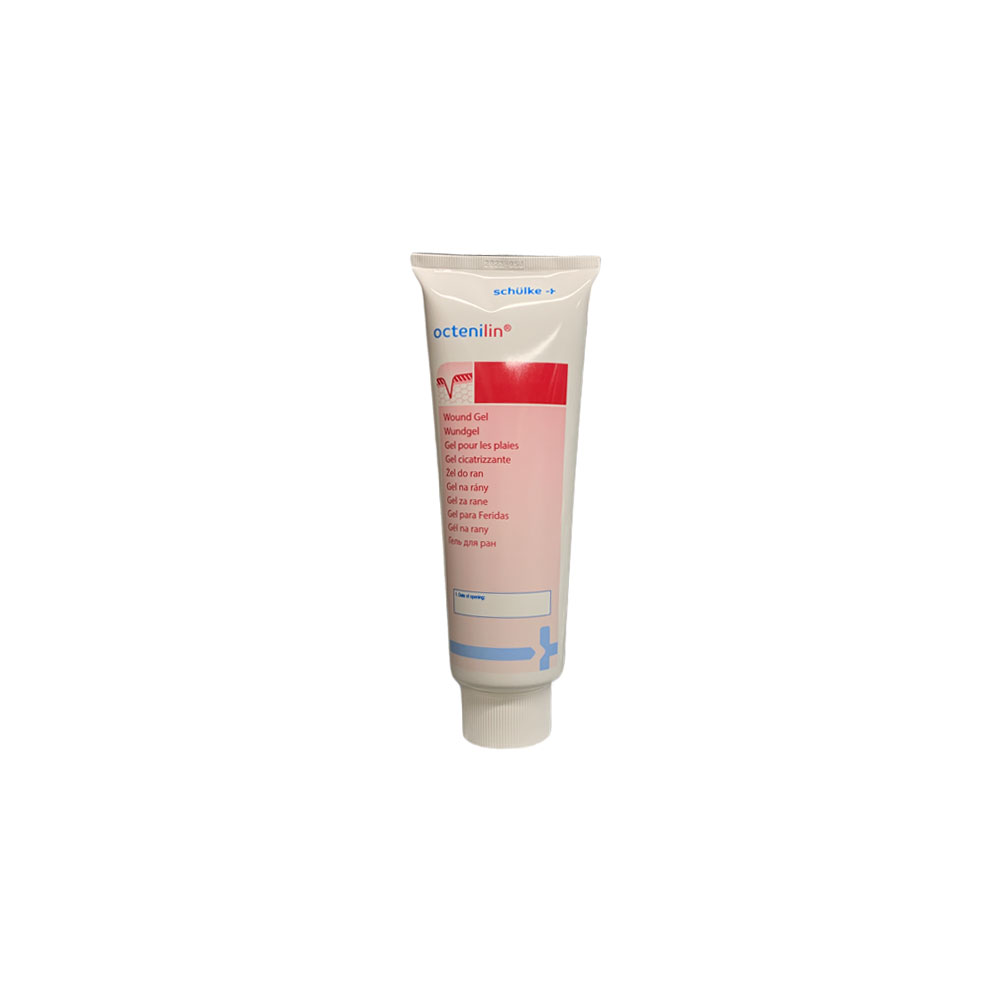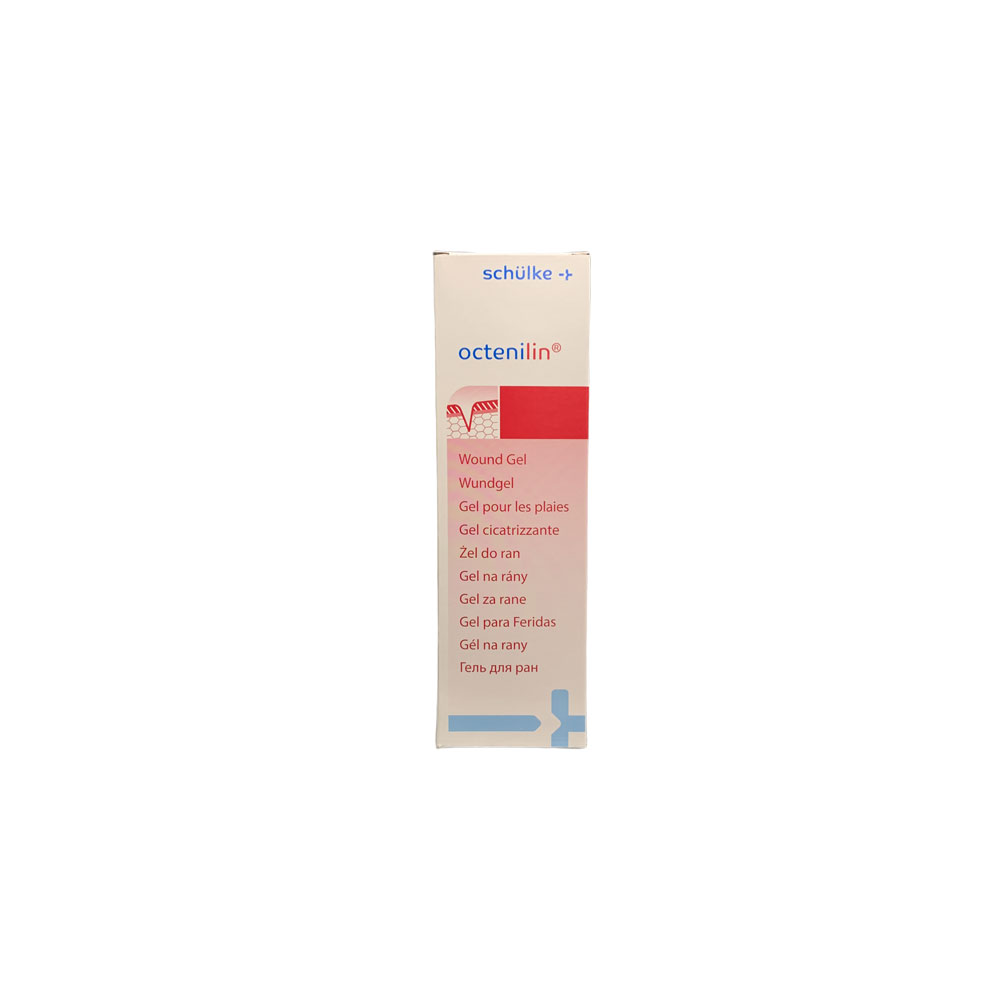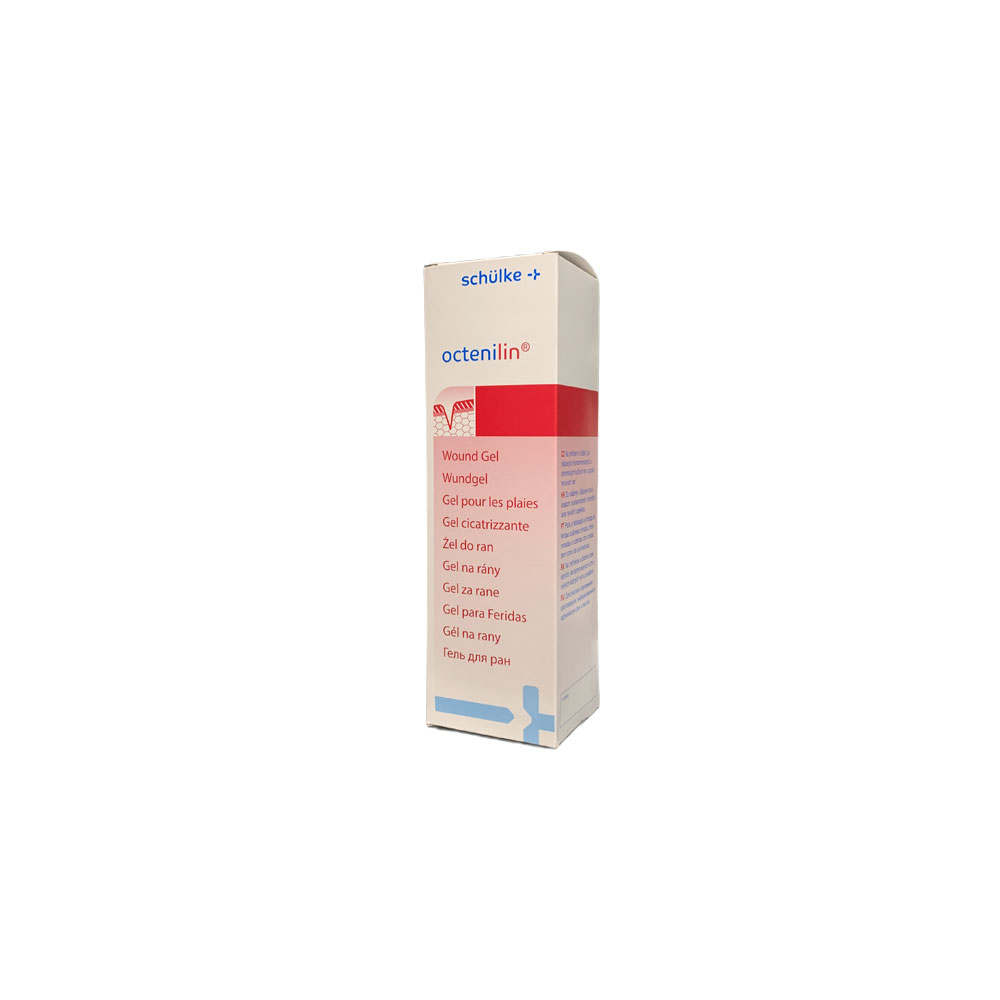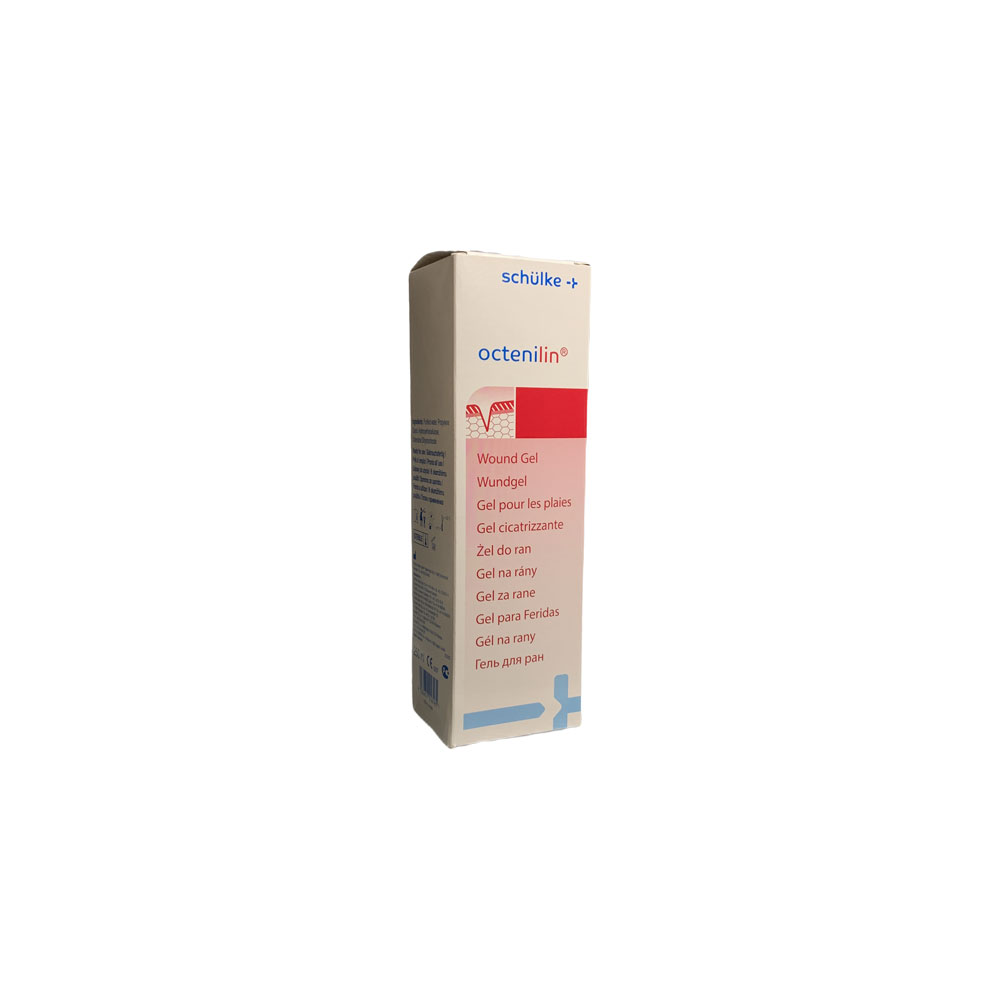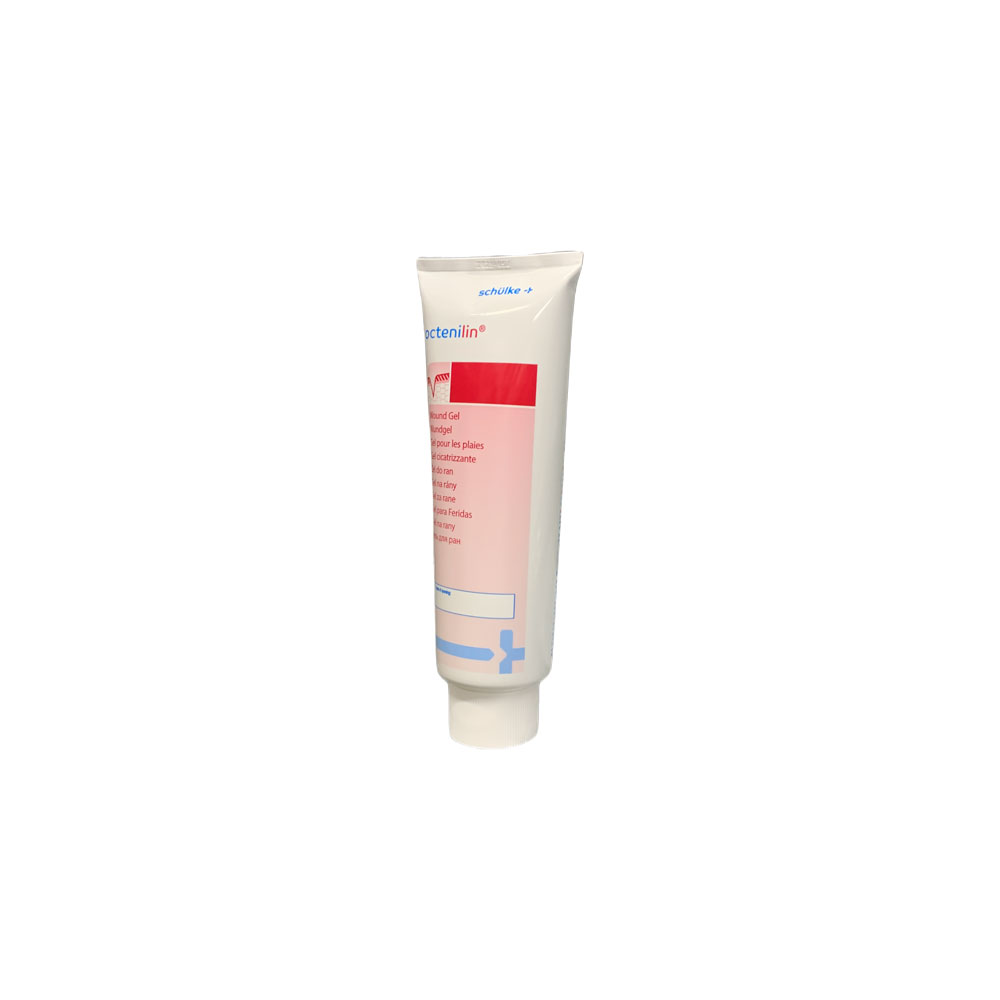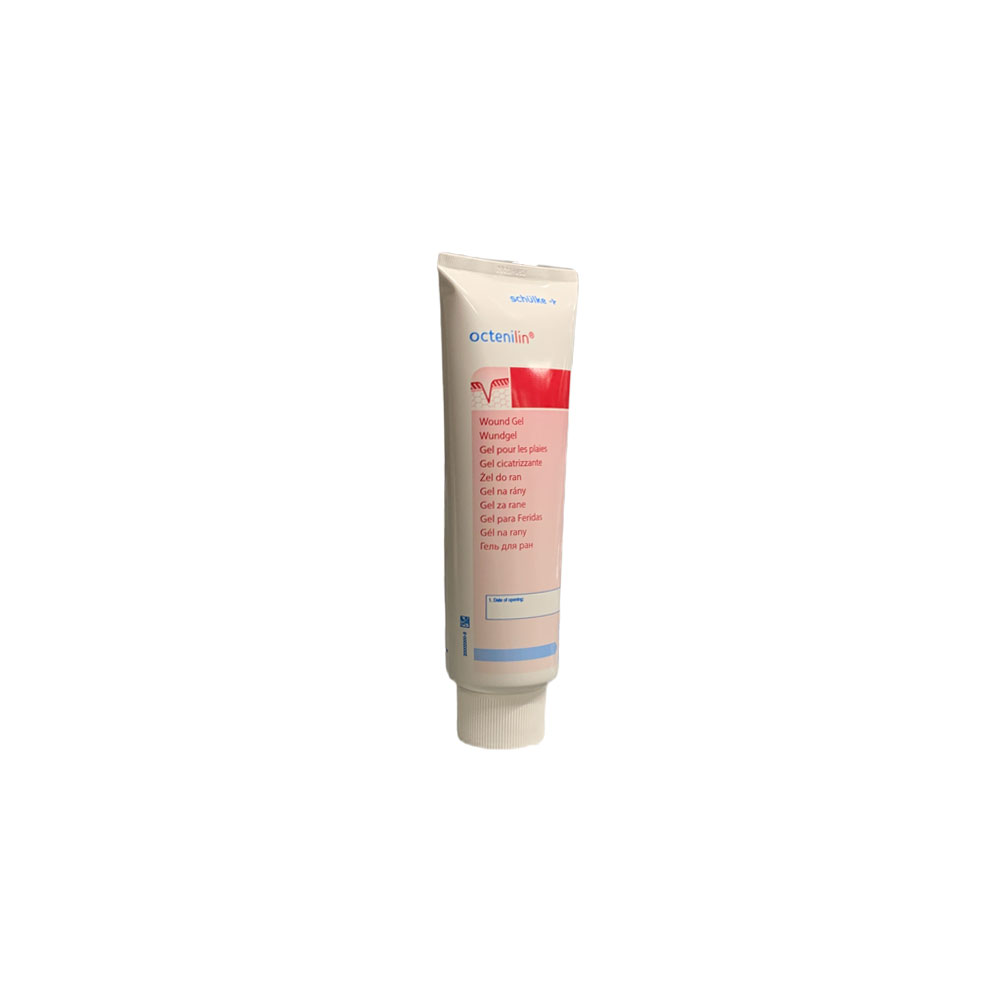 £91.37*
( £365.46* / 1 L )
Quantity
Unit price
Base price
To

2

£91.37*


£365.46* / 1 L

To

3

£90.91*


£363.63* / 1 L

To

4

£90.64*


£362.55* / 1 L

To

5

£90.45*


£361.80* / 1 L

From

6

£88.17*


£352.69* / 1 L

Available, delivery time 3-5 days
Product number:
SMH121616
Best Advice on Medical Products
Fast Delivery of available products
High quality brands
Purchase on Account
Product details - Octenilin® Wound Gel
The Schülke Octenilin® Wound Gel is an odor-absorbing concentrate, which is used to clean and moisten badly healing or encrusted wounds. In addition, it is also ideal for burns.
It is very popular thanks to its painless use, the supportive wound healing by inactivation of the wound germs but also its good skin compatibility.
Octenilin® Wound Gel is offered here in a practical 250 ml tube.
Properties of Wound Gel
colorless concentrate
painless application
odor-absorbing
supports wound healing
with octenidine as a preservative
inactivates wound germs (already after 1 min.)
very good compatibility
For skin burns grade II a, the wet bandage may remain on the wound for up to 5 days
minimizes pain
not irritating
not sensitizing
good tissue compatibility
Composition: Aqua Purificata, Propylene Glycol, Hydroxyethylcellulose, Octenidine HCI
250 ml tube
Applications of Wound Gel
for the moistening and cleaning of chronic wounds
for the preservative moisturizing of dressings and wound dressings
for gentle detachment of encrusted deposits
to support the natural healing process
for the treatment of second-degree burns
for inactivation of wound germs
Manufacturer "SCHÜLKE"
The Schülke & Mayr GmbH - also known under the short form Schülke - is an internationally highly regarded manufacturer of disinfectants and cleaning agents. Schülke products are used, for example, to prevent infections in medical practices and hospitals, for industrial hygiene or general everyday hygiene. The Schülke & Mayr GmbH is an important partner of Medicalcorner24® and we have a wide range of Schülke products. Including well-known brands such as Desderman or Desmanol as well as modern dispenser systems for soaps and disinfectants.
More articles from SCHÜLKE to look at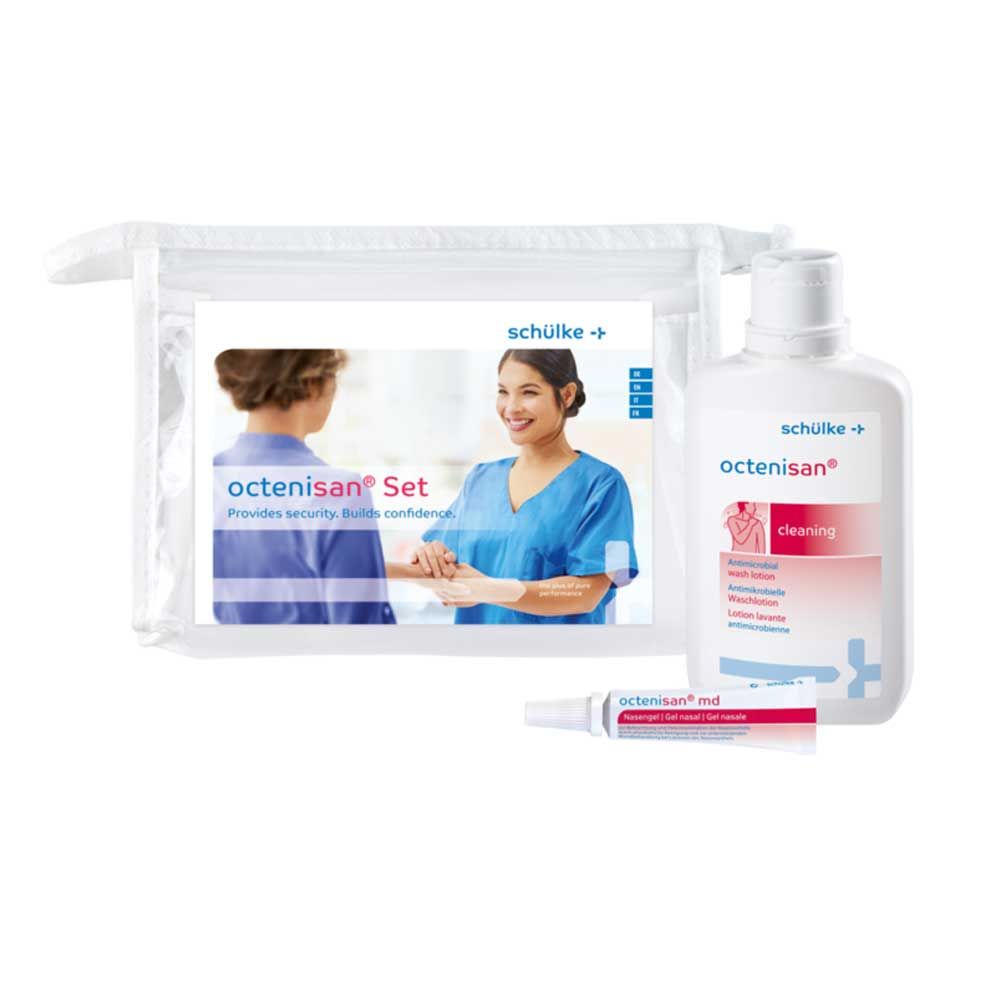 10x Schülke octenisan® set washing lotion + nasal gel, decontamination
Properties of wash lotionmild and gentleartificial colors, fragrance-freepH skin neutralBased on selected care substanceswith octenidine and allantoinexcellent MRSA eradicationalmost colorlessForm: viscouspH 4.8-5.2150 mlProperties of nasal gelmoisturizesis very well toleratedhumidifiedcleansalmost colorlesspH 6.9Co reduction: Aqua, Propylene Glycol, Hydroxyethylcellulose, octenidine HCl1 tube with 5 mlApplications of octenisan Setpreoperative decontamination of skin, hair and nose atriaNasal gel: for humidification, cleaning and decontamination of nose atriaWash lotion: For body washing (incl. Hair washing and showering) eg for MREthe mild and gentle washing of patients prior to surgerysuitable for use in intensive care and isolation wards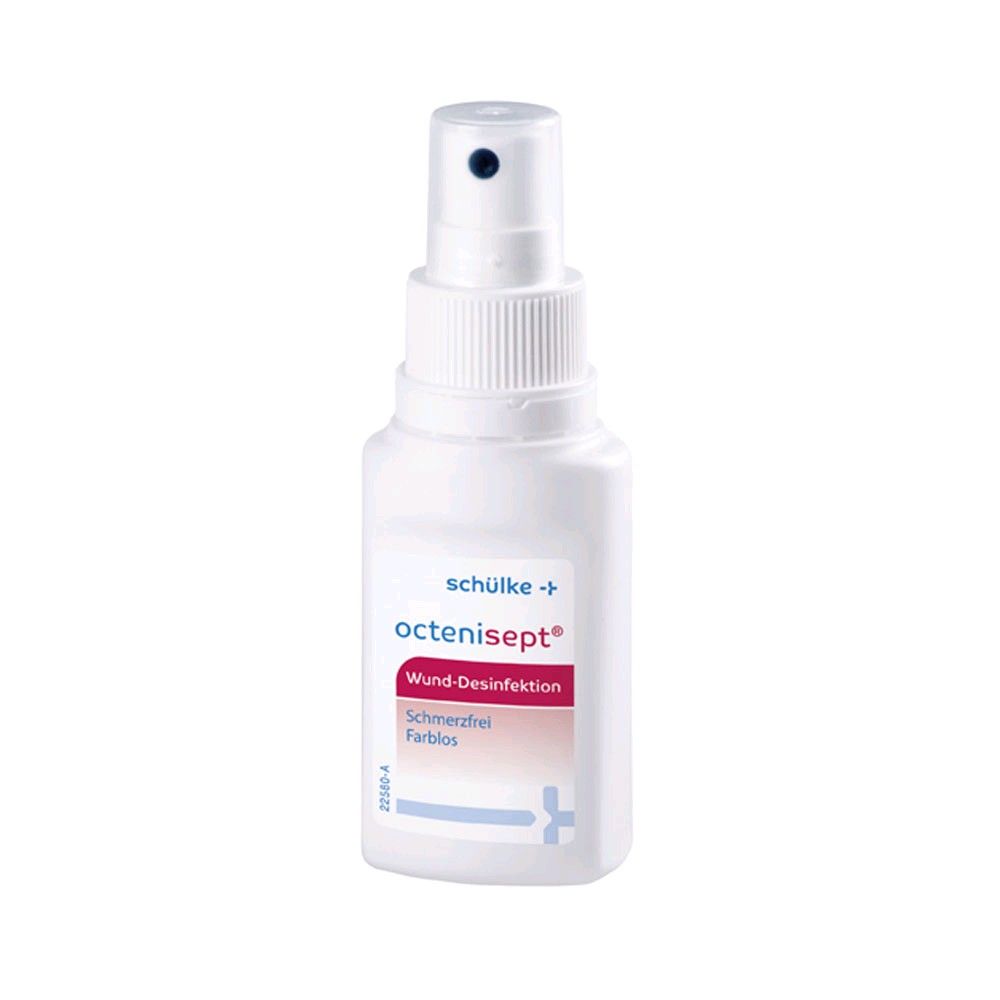 Octenisept® wound disinfection by Schülke, colorless, painless, 50 ml
Properties from the wound disinfectantcolorlesspainless applicationfor babies, premature babies and childrenapplicable in pregnancybroad antiseptic Wirkunsspektrumrapid onset of action within 1 minute (30 sec. at bacteria and viruses)acting quickly and comprehensivelygood skin and mucosa compatibilityhypoallergeniceconomically through application aidseffective against bacteria including chlamydia and mycoplasma, fungiand yeasts, protozoa (Trichomonas), viruses (herpes simplex, HBV, HCV and HIV)Applications from wound disinfectantfor the treatment of traumatic, acute, chronic and surgical wounds and burn woundsprior to diagnostic and surgical procedures in the anode and Uro-genital areaprior to diagnostic and surgical procedures in the oral regionfor preoperative Hautantisepik in mucosal region closefor antimicrobial whole body wash with MRSA-colonized patientsIngredients from the wound disinfectant Octenisept100 g solution contains: 0.1 g octenidine dihydrochloride, 2.0 g of phenoxyethanol (Ph.Eur.)Excipients: (3-Cocosfettsäureamidopropyl) -dimethlyazaniumylacetat, sodium gluconate, 85% glycerol, sodium chloride, sodium hydroxide, purified water