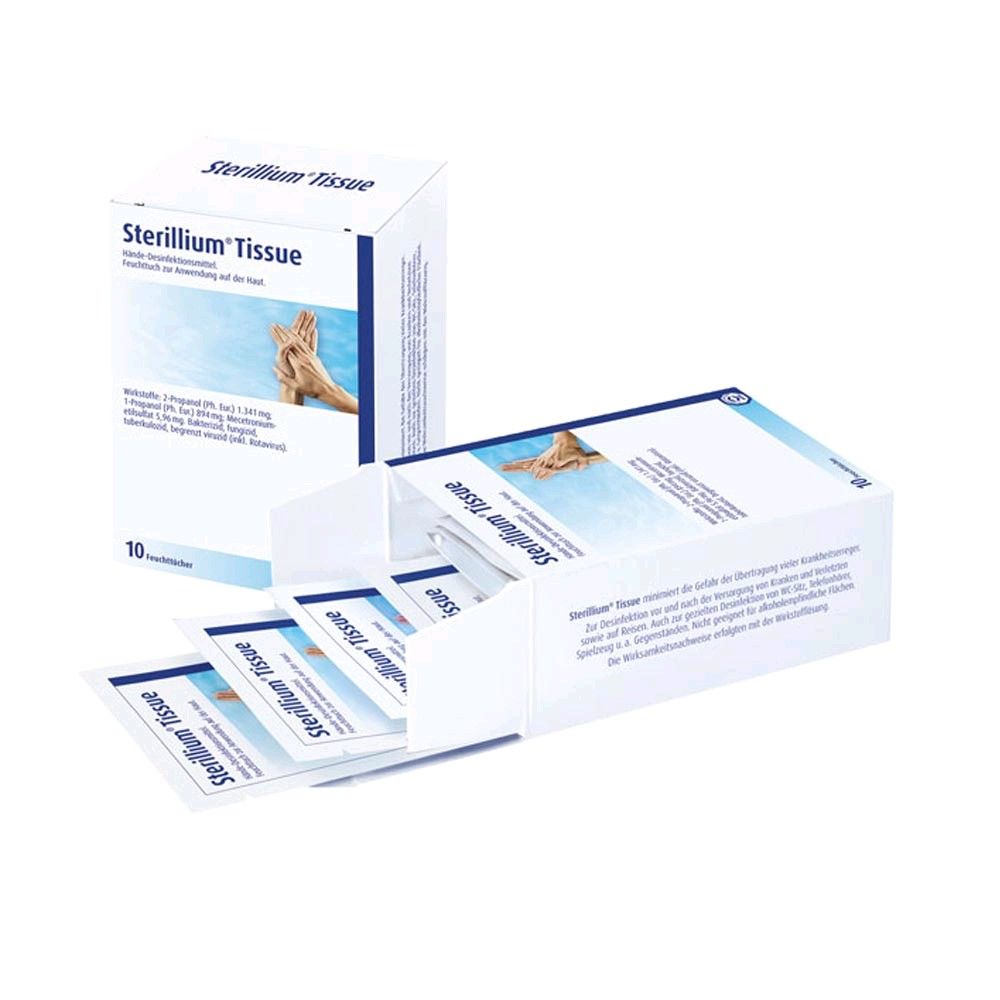 Available, delivery time: 1-3 days
Product number:
BOD-981229
Best Advice on Medical Products
Fast Delivery of available products
High quality brands
Purchase on Account
Product details for Sterillium Disinfection Tissue by Bode
Sterillium Tissues are used for the disinfection of hands and skin.
Sterillium Tissue are used for hand and skin disinfection.The Sterillium Tissues can also be used for the disinfection of small surfaces.
Properties:
against mycobacteria, yeast fungi, enveloped viruses
gentle on the skin
refattening substance
can be used anywhere
Sterillium Tissue is:
bactericidal
levurocidal
tuberculocidal
mycobactericidal
limitedly virucidal
Fields of application:
hand and skin care
home dialysis
disinfection of toilet seats
cosmetics and pedicure
in hospital rooms
in sanatariums
in kindergartens
in animal shelters
in industrial areas
in the food processing industry
after attending animals
while travelling
Manufacturer "BODE"
Bode Chemie GmbH from Hamburg manufactures highly effective disinfectants and other hygiene products. Well-known brands, which you can also find here in our shop, are for example Bacillol, Baktolan or Sterillium. Bode disinfectants and skin care products are available in various versions and sizes. We also have dispenser systems such as the Bode Euro dispenser for disinfectants, cleaning solutions or soaps, including suitable accessories. Bode Tissues, which are available in refillable dispenser boxes, must also be stored safely.
---
Ich habe immer ein paar von den Tüchern in meiner Handtasche. Ich benutze sie in sehr vielen Lebenslagen z.B.: - wenn ich keine Möglichkeit habe meine Hände zu waschen... - wenn ich öffentliche Toiletten benutzen muss, wird die Brille damit gereinigt... - nach dem Essen bei Fastfoodketten, so riechen die Hände wieder frisch und sauber... - gerade auf Reisen sehr gut, da man damit fast alles wieder sauber bekommt... Service und Lieferung TOP!!
Da ich in meiner Ausbildung als Fotografin sehr oft Bilder rahmen muss, eignen sich diese Handschuhe sehr gut denn sie vermeiden Fingerabdrücke auf dem Glas und den Passepartouts. Sie sind sehr angenehm zu tragen und waschbar sind sie auch.
More articles from BODE to look at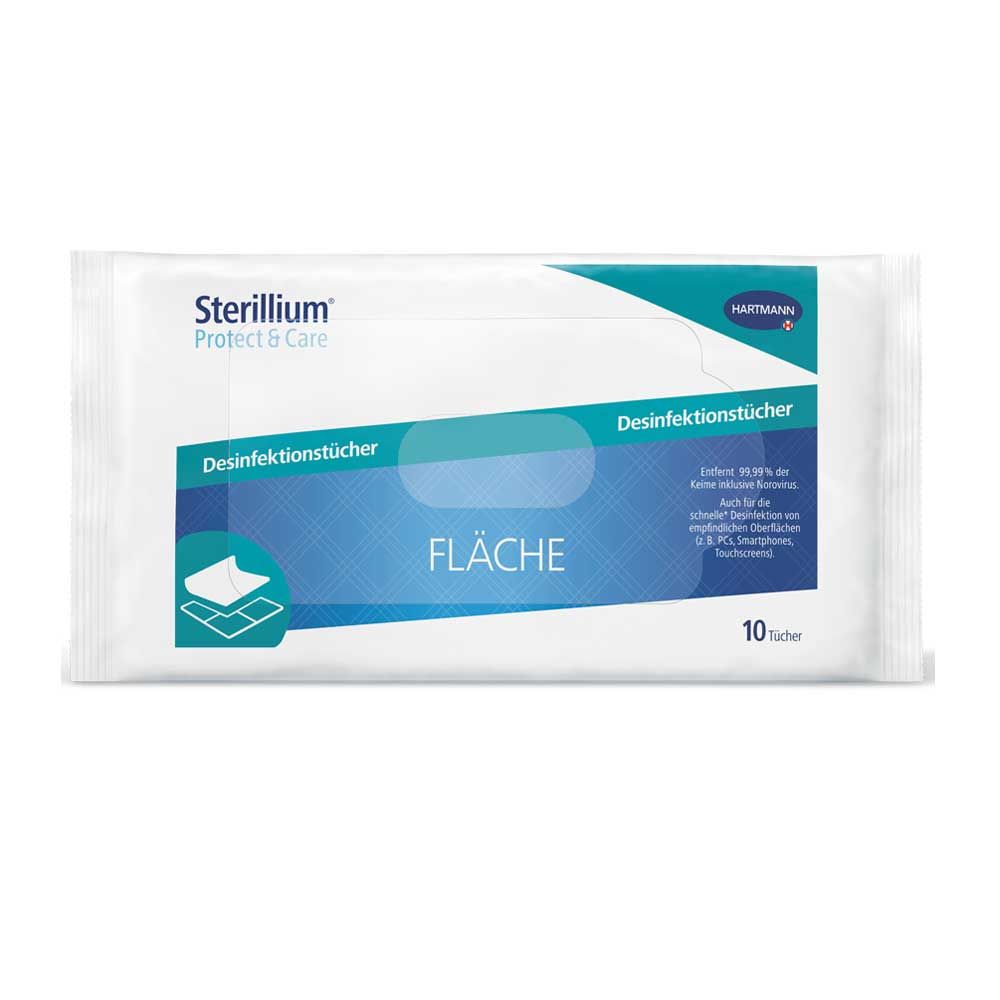 Hartmann Sterillium Protect & Care Disinfectant Wipes, Surface, 10pcs
Their material-sparing composition makes them ideal for disinfecting and cleaning smartphones, touchscreens and PC screens or acrylic glass. But they can also be used for all other insensitive surfaces. Due to the practical packaging, with single-sheet removal and secure closure, they are always at hand and do not dry out.Sterillium Protect & Care Disinfectant Wipes are shipped in a pack of 10 or 80 ready-to-use wipes in a resealable package and can be carried in any pocket.Properties of Disinfectant Wipesperfume and dye-freesafe and reliableextensive effect (also Noro viruses)effective from 30 secondsfor Norovirus observe exposure time of 5 minutescomposition: Active ingredients of the impregnation solution: ethanol 140 mg / g, propan-2-ol 100 mg / g, propan-1-ol 60 mg / g, N-alkylaminopropylglycine (CAS 139734-65-9) 5 mg / g10 pieces or 80 pieces (flowpack)Fields of application of Disinfectant Wipesfor the disinfection of sensitive surfacesideal for PCs, smartphones, touchscreens and Plexiglasideal for excursions, on the way and on tripsBiocidal NoteBiocidal products must be used with care and always read the label and product information before use. Sterillium Protect & Care Disinfectant Wipes contain the following hazard warnings: H226 Flammable liquid and vapor. H319 Causes scissors eye irritation. H412 Harmful to aquatic life with long lasting effects.