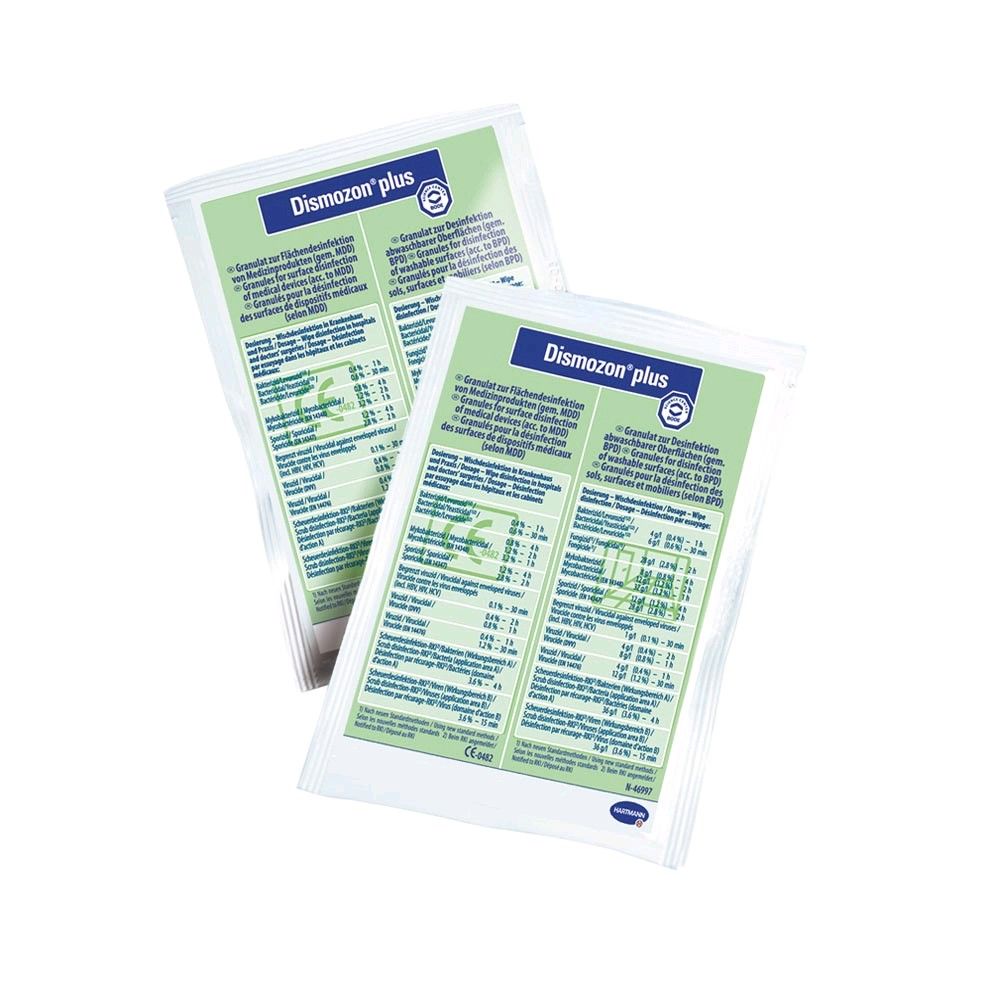 Available, delivery time: 1-3 days
Product number:
BOD-981257
Best Advice on Medical Products
Fast Delivery of available products
High quality brands
Purchase on Account
Product details for surface disinfection granules
Oxygen-active surface disinfectant granules Dismozon® plus BODE is especially suitable for sensitive areas and for final disinfection.
Properties from Surface disinfection granules
OxygenActive
granules
very broad spectrum of activity, including virucidal and bacterial spores
discreet, pleasant smell
low residue
exceptionally wide material compatibility
practical use with sachets
RKI-listed (area A / B)
Applications of Surface disinfection granules
washable for disinfecting cleaning surfaces in a wide variety of medical fields and industry
in sensitive and patient-related areas
for gentle and reliable disinfection of highly sensitive medical devices
Note
Use surface disinfectants carefully. Always read the label and product information before use.
Manufacturer "BODE"
Bode Chemie GmbH from Hamburg manufactures highly effective disinfectants and other hygiene products. Well-known brands, which you can also find here in our shop, are for example Bacillol, Baktolan or Sterillium. Bode disinfectants and skin care products are available in various versions and sizes. We also have dispenser systems such as the Bode Euro dispenser for disinfectants, cleaning solutions or soaps, including suitable accessories. Bode Tissues, which are available in refillable dispenser boxes, must also be stored safely.
More articles from BODE to look at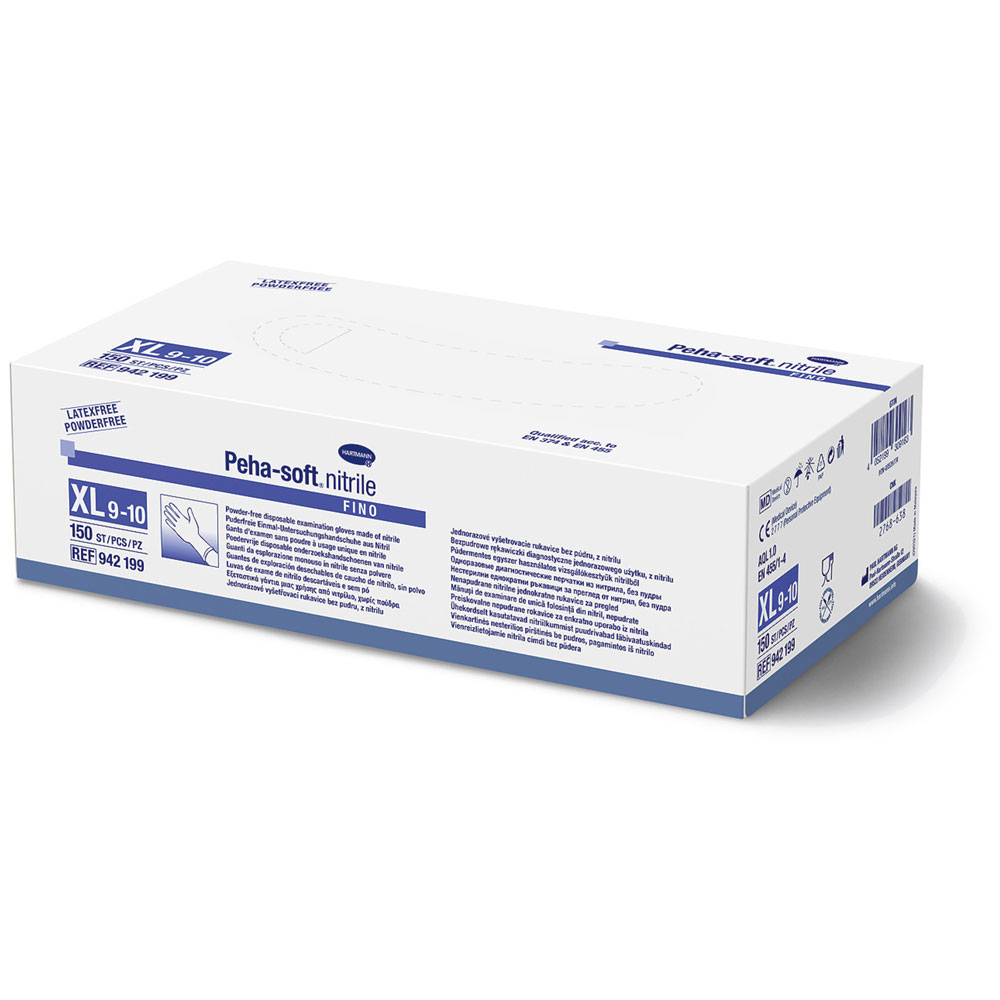 Peha-soft Nitrile Gloves by Hartmann, latex-free, 150 items, size XL
bluelatex-free150 items per boxPeha-soft nitrile gloves are disposable examination gloves. They are made from especially soft, blue nitrile rubber. The gloves are latex-free and powder-free and easy to put on, thanks to their polymer immer coating. The texturated fingertips preserve a good sense of touch. Peha-soft nitrile gloves are especially tear-resistant, safe and very elastic. They are approved for handling food.Fields of application:all areas with contamination hazardsif allergic or sensitive to glove powderif allergic to latex proteins (Type I allergy)personal protection equipment according to EN 374, cat. I + IIfor handling of thinned disinfectants and cleaning solutionsfor the food processing industryequally wearable left or rightAvailable in different sizes.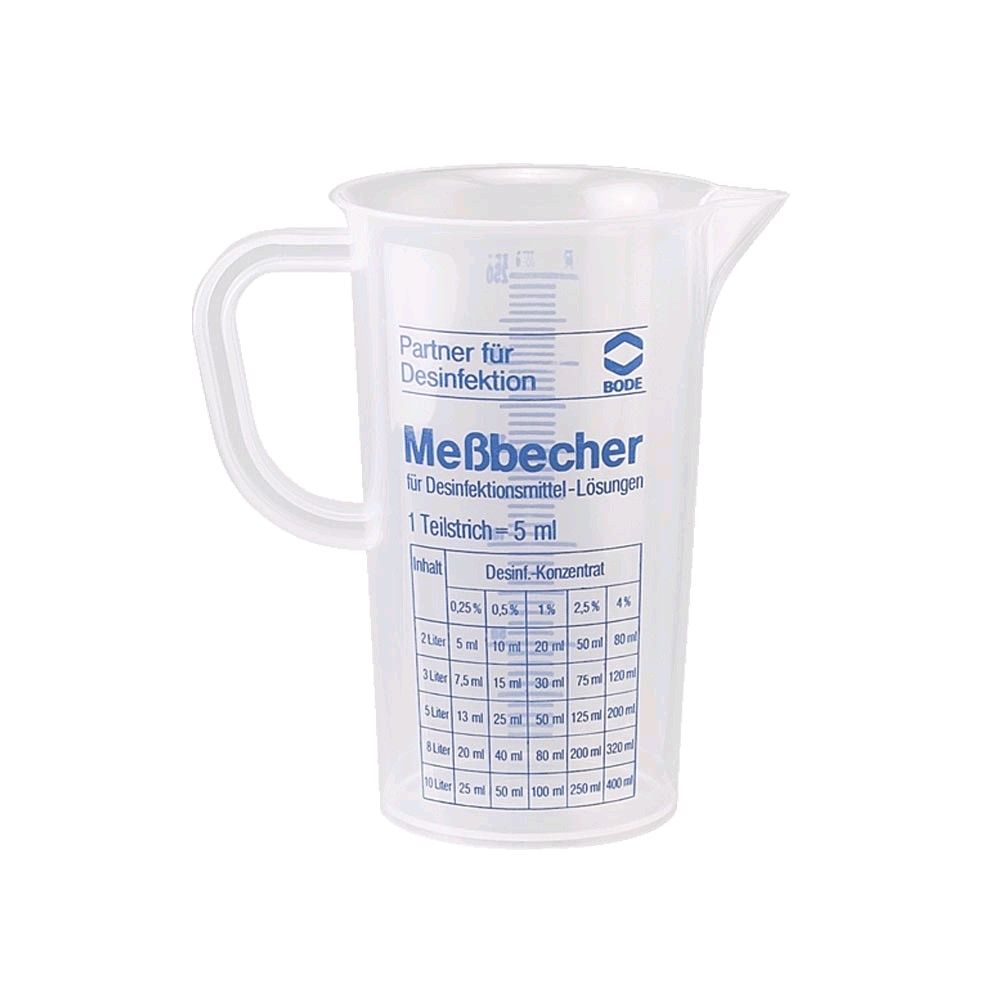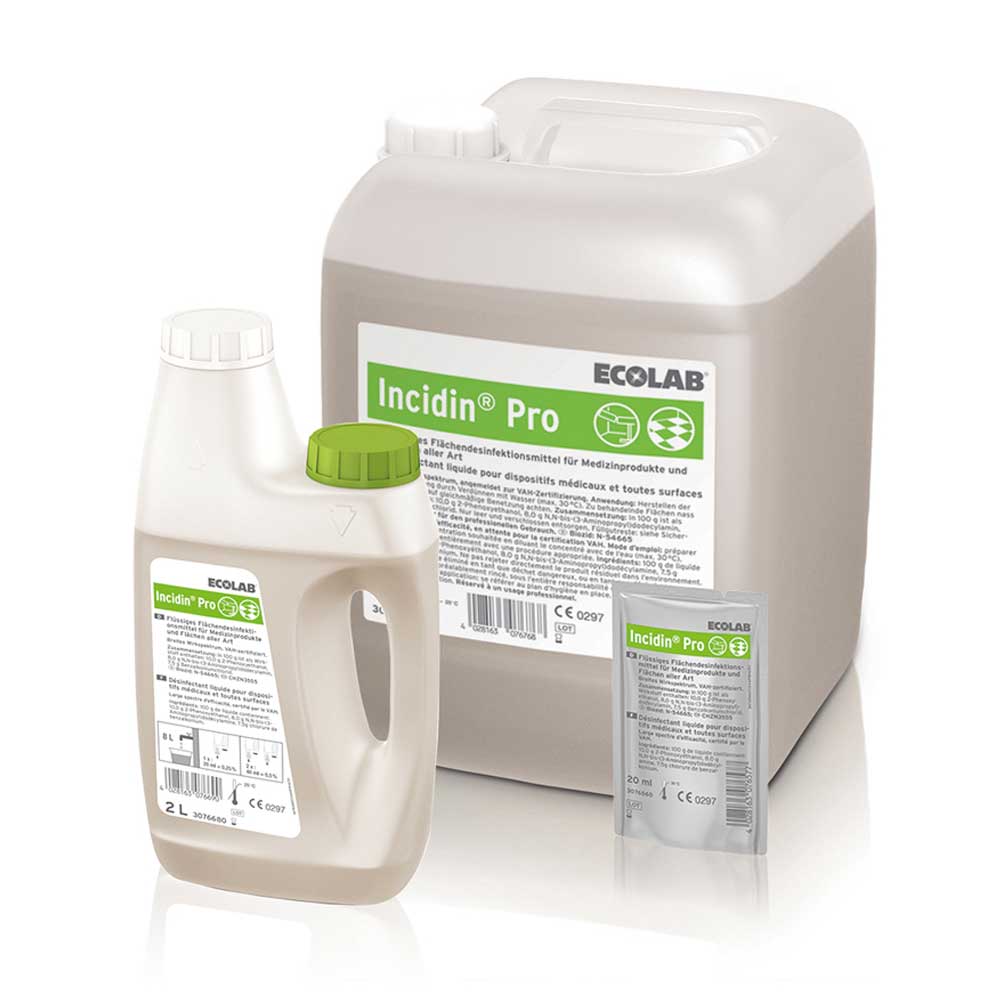 Ecolab Surface Disinfectant Incidin Pro, Sizes
Incidin™ Pro by Ecolab makes use of the SMART-BALANCED-FORMULA to offer a complete efficiency spectrum for surface disinfection of medical products and surfaces of all kinds. Incidin™ Pro acts tuberculocidal, mycobactericidal and virucidal against norovirus within 60 minutes – even in the lowest conentration. Efficieny according to the 4-field-test is achieved within 30 minutes at a concentration of only 0,5 percent. The cleaning power is high as well. At the same time, Incidin™ Pro is gentle on materials like metal, linoleum, pvc, ceramics, rubber or plastic. For application, Incidin™ Pro is mixed with water in the desired concentration not warmer than 30 degrees celsius. The designated surface is then evenly wiped. According to UVV gloves should be worn, when disinfecting with Incidin™ Pro. Properties of Incidin™ Pro Surface Disinfectant for medical products and surfaces of all kinds full disinfection spectrum within 60 minutes, even in low concentration bactericidal tuberculocidal levurocidal mykobactericidal limitedly virucidal material-friendly carry gloves during application available in variants with 20 ml, 2 liters, 6 liters or 30 liters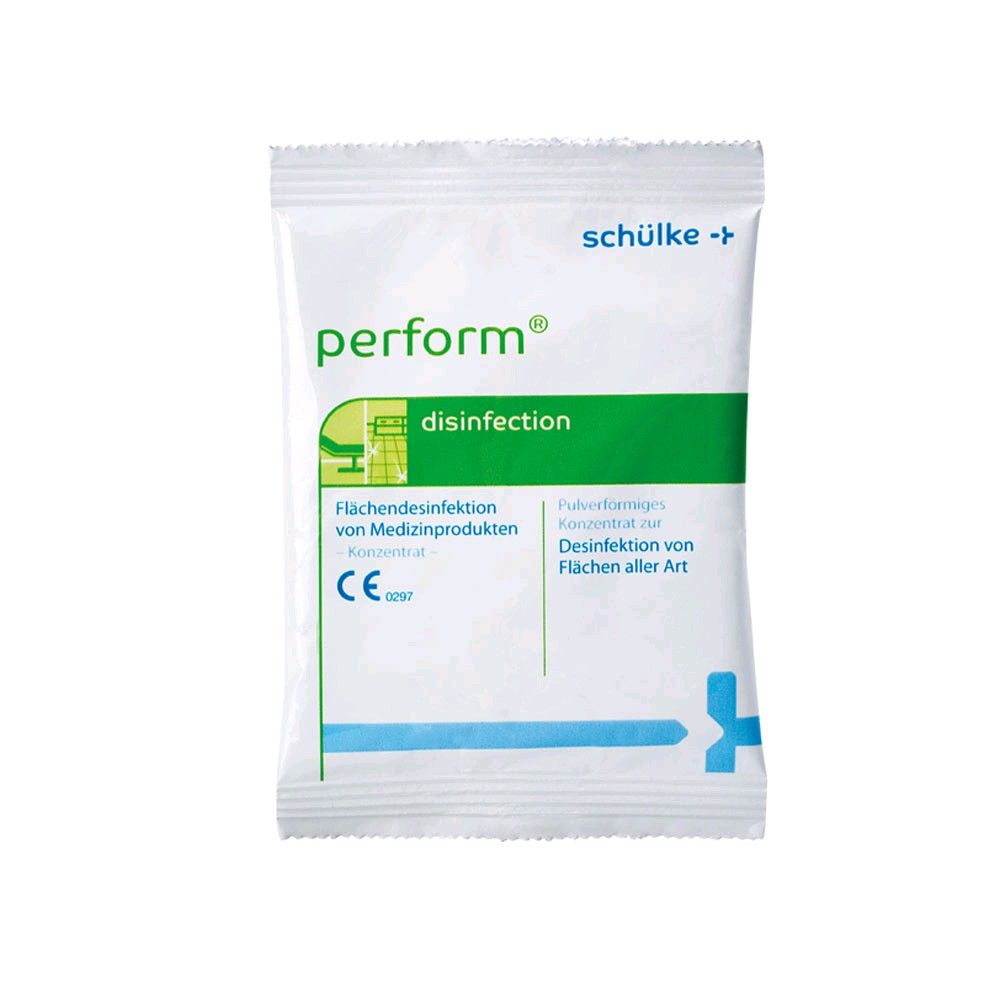 Schülke perform®, disinfectant concentrate, powder, bag
Properties of surface disinfectant concentrate in bags of 40 g Powder concentrate - is mixed with water on the basis of active oxygen no room air pollution tested according to the latest norovirus test methods Listed VAH + IHO list + RKI certificate Composition: 100 g contain: 45 g Pentapotassium to (peroxymonosulphate) bis (sulphate) Labelling according to Regulation (EC) No 648/2004:. 5 - 15% anionic surfactants, <5% nonionic surfactants, <5% phosphonates < 5% soap, fragrances Applications from surface disinfectant concentrate Disinfection and cleaning of non-invasive medical devices and all types of surfaces for use in all high-risk areas, where in addition to broader efficacy high demands are placed on the environmental behavior and the user-friendliness Bathtub disinfection RKI list according to § 18 IfSG scope AB Spectrum from surface disinfectant concentrate bactericidal EN13727, according to the VAH - low load tuberculocidal EN14348 - low load levurocidal EN13624, VAH under - low load fungicidal EN13697 - high load limited virucidal (incl. HIV, HBV and HCV) according to DVV / RKI Guideline virucidal EN14476 - low load virucidal according to DVV / RKI Guideline Adenovirus EN14476, according to DVV / RKI Guideline Norovirus according to DVV / RKI Guideline Poliovirus according to DVV / RKI Guideline Polyoma SV40 according DVV / RKI Guideline Rotavirus according DVV Clostridium difficile EN1369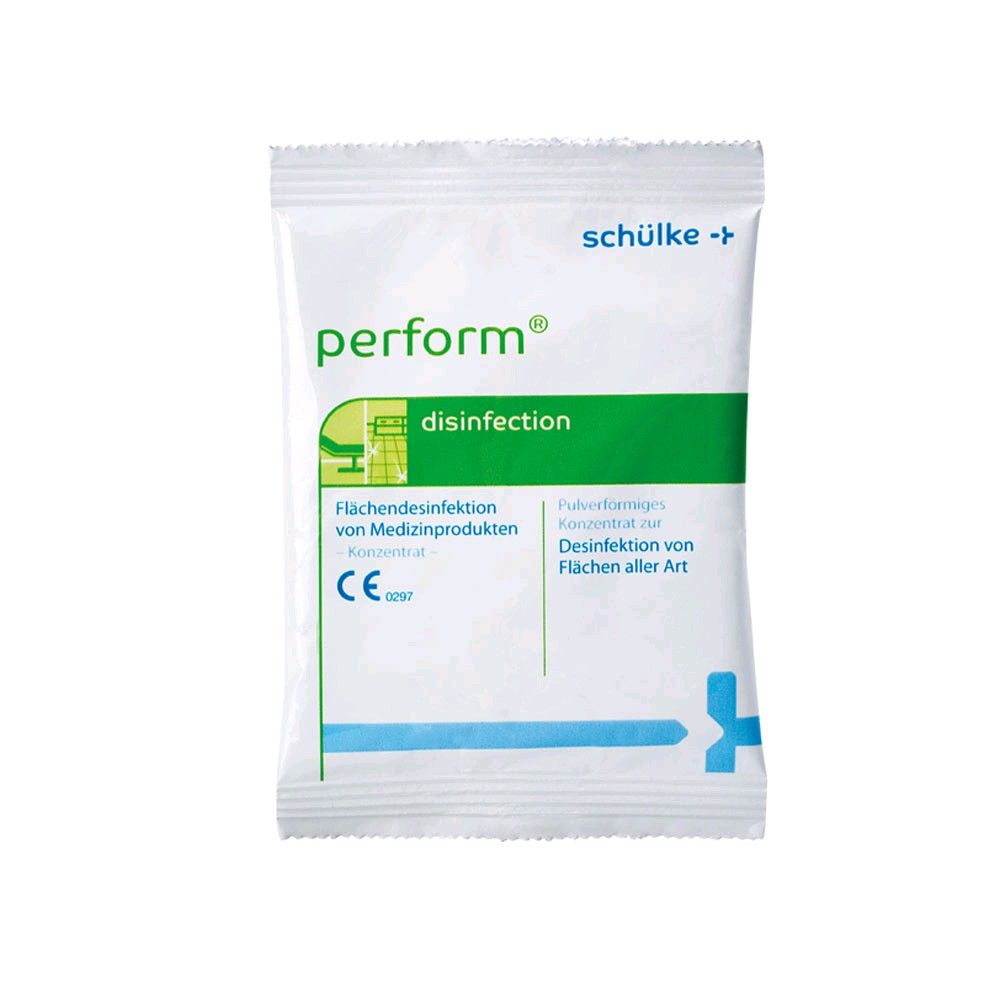 Schülke perform®, disinfectant concentrate, powder, bag
Properties of surface disinfectant concentrate in bags of 40 g Powder concentrate - is mixed with water on the basis of active oxygen no room air pollution tested according to the latest norovirus test methods Listed VAH + IHO list + RKI certificate Composition: 100 g contain: 45 g Pentapotassium to (peroxymonosulphate) bis (sulphate) Labelling according to Regulation (EC) No 648/2004:. 5 - 15% anionic surfactants, <5% nonionic surfactants, <5% phosphonates < 5% soap, fragrances Applications from surface disinfectant concentrate Disinfection and cleaning of non-invasive medical devices and all types of surfaces for use in all high-risk areas, where in addition to broader efficacy high demands are placed on the environmental behavior and the user-friendliness Bathtub disinfection RKI list according to § 18 IfSG scope AB Spectrum from surface disinfectant concentrate bactericidal EN13727, according to the VAH - low load tuberculocidal EN14348 - low load levurocidal EN13624, VAH under - low load fungicidal EN13697 - high load limited virucidal (incl. HIV, HBV and HCV) according to DVV / RKI Guideline virucidal EN14476 - low load virucidal according to DVV / RKI Guideline Adenovirus EN14476, according to DVV / RKI Guideline Norovirus according to DVV / RKI Guideline Poliovirus according to DVV / RKI Guideline Polyoma SV40 according DVV / RKI Guideline Rotavirus according DVV Clostridium difficile EN1369