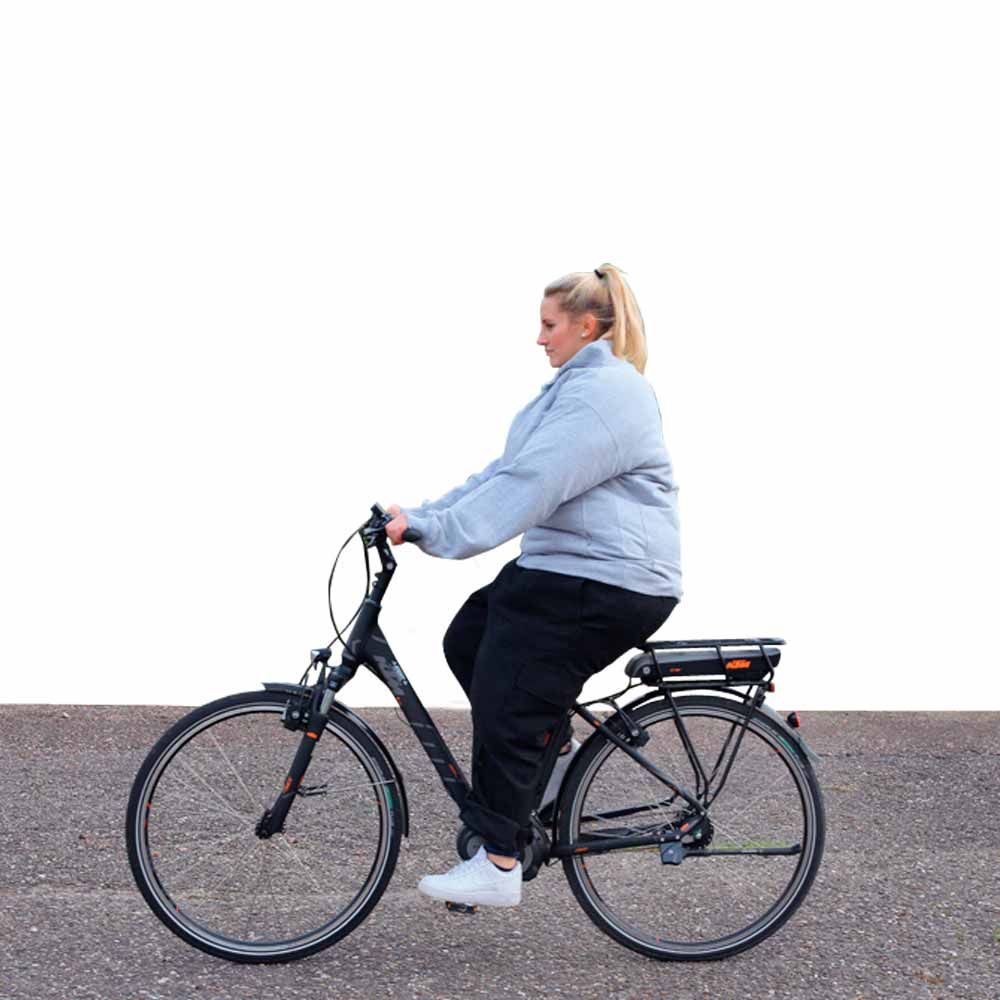 Available, delivery time 3-5 days
Best Advice on Medical Products
Fast Delivery of available products
High quality brands
Purchase on Account
Product details - PAT Professional Adipositas Trainer
The PAT professional adipositas trainer by Erler Zimmer is a suite, fitted with additional weight and volume to simulate daily life with adipositas and overweight.
The PAT adipositas trainer is a so-called "Fatsuit" that enables weight gain of 30 kg in steps of 230 g. It consists of a weighted vest that can be fitted with diverse weights, corresponding weighted trousers, a washable volume suit and a sturdy trolley bag for transport and storage. Other than the additional weight, the suite also simulates the additional volume which leads to restricted mobility. The heightened volume is simulated mainly on breast, belly, bottom, thighs and upper arms.
The adipositas trainer is available as an unisex variant for men or women.
Properties of the PAT Adipositas Trainer
Fatsuit
simulates overweight and heightened body volume
four parts: weighted vest, weighted trousers, washable volume suit and sturdy trolley bag
vest and trousers can be fitted with weights
different versions available
Available variants of PAT Adipositas Trainer
Manufacturer "ERLER ZIMMER"
Erler Zimmer is a family-run, traditional company that specializes in the manufacture of first-class anatomical models and other medical training and education materials. Medicalcorner24® carries an extensive selection of Erler Zimmer products, from complete skeleton models to enlarged detailed studies of individual organs in natural colors or color-coded. Medical simulators and manikins from Erler Zimmer are also part of the range. The nursing dolls are sometimes highly complex and have a variety of functions. We also have medical posters and display boards for school lessons or patient education.
More articles from ERLER ZIMMER to look at