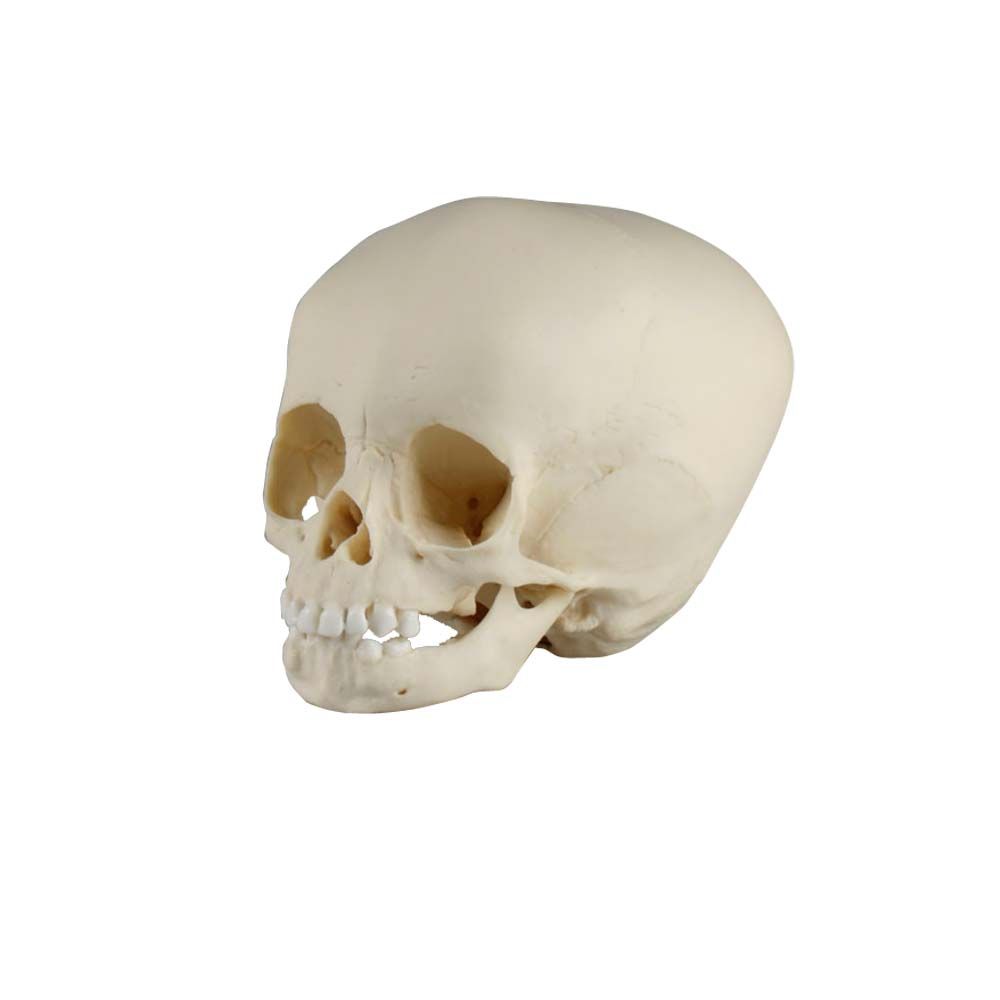 Available, delivery time 3-5 days
Best Advice on Medical Products
Fast Delivery of available products
High quality brands
Purchase on Account
Product details - Child skull, 15 months old
The child skull models by Erler Zimmer are available in different sizes, corresponding to the selected age and are suitable as educational material for patients or medical studies.
The child skull models are high quality casts of real skulls. Different versions are available, each showing a different age.
Variants of Child Skulls
Child Skull 12 months: with removable skull cap.
Child Skull 14 months.
Child Skull 15 months.
Child Skull 1 1/2 years.
Child Skull 3 years: numerous Wormian (sutural) bones along the lambdoid suture. Pterion also shown.
Child Skull 4 years.
Child Skull 5 years.
Child Skull 9 years.
Child Skull 12 years: two-part model with opened upper and lower jaw.
Human Skull 13 years: Adolescent. With the exception of the wisdom teeth, all teeth are fully erupted and no deciduous dentition remains.
Manufacturer "ERLER ZIMMER"
Erler Zimmer is a family-run, traditional company that specializes in the manufacture of first-class anatomical models and other medical training and education materials. Medicalcorner24® carries an extensive selection of Erler Zimmer products, from complete skeleton models to enlarged detailed studies of individual organs in natural colors or color-coded. Medical simulators and manikins from Erler Zimmer are also part of the range. The nursing dolls are sometimes highly complex and have a variety of functions. We also have medical posters and display boards for school lessons or patient education.
More articles from ERLER ZIMMER to look at